One of the largest e-commerce platforms in the world has over 100,000 brands selling products through its website and app in one of their biggest markets. This case study details how Rocketium enabled a new revenue stream for this e-commerce player by helping their sellers create stunning display ads with a few clicks.
To enable seller brands to differentiate themselves, the e-commerce platform allows sellers to advertise with banner and video ads.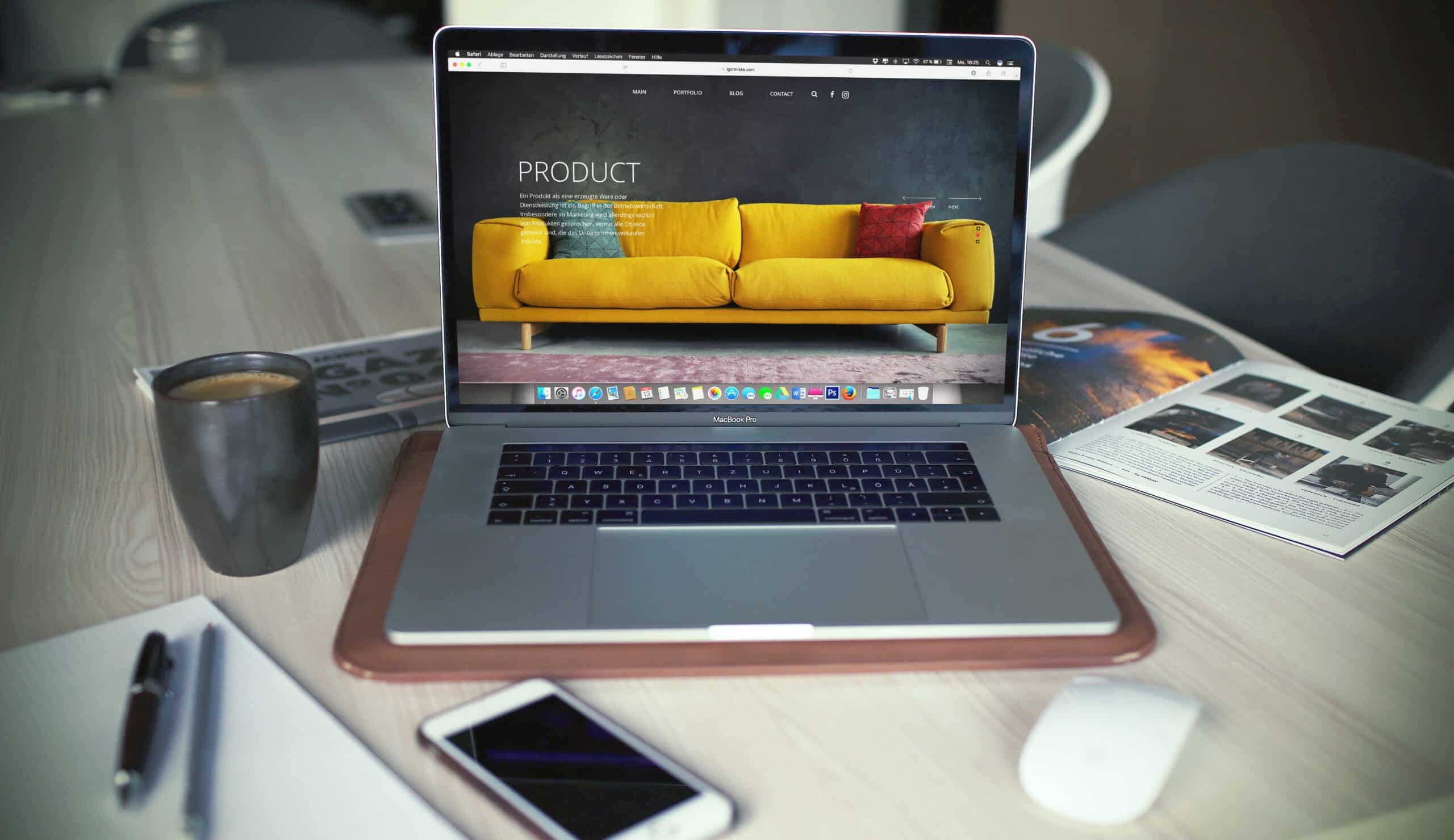 The Ecommerce platform currently supports image, GIF, and video ads that can be placed on relevant platform pages and partner websites. These ads can be in different aspect ratios and creative formats. All ad creatives have to adhere to strict creative guidelines standardized by the Ecommerce platform.
The challenge: Low adoption of display ads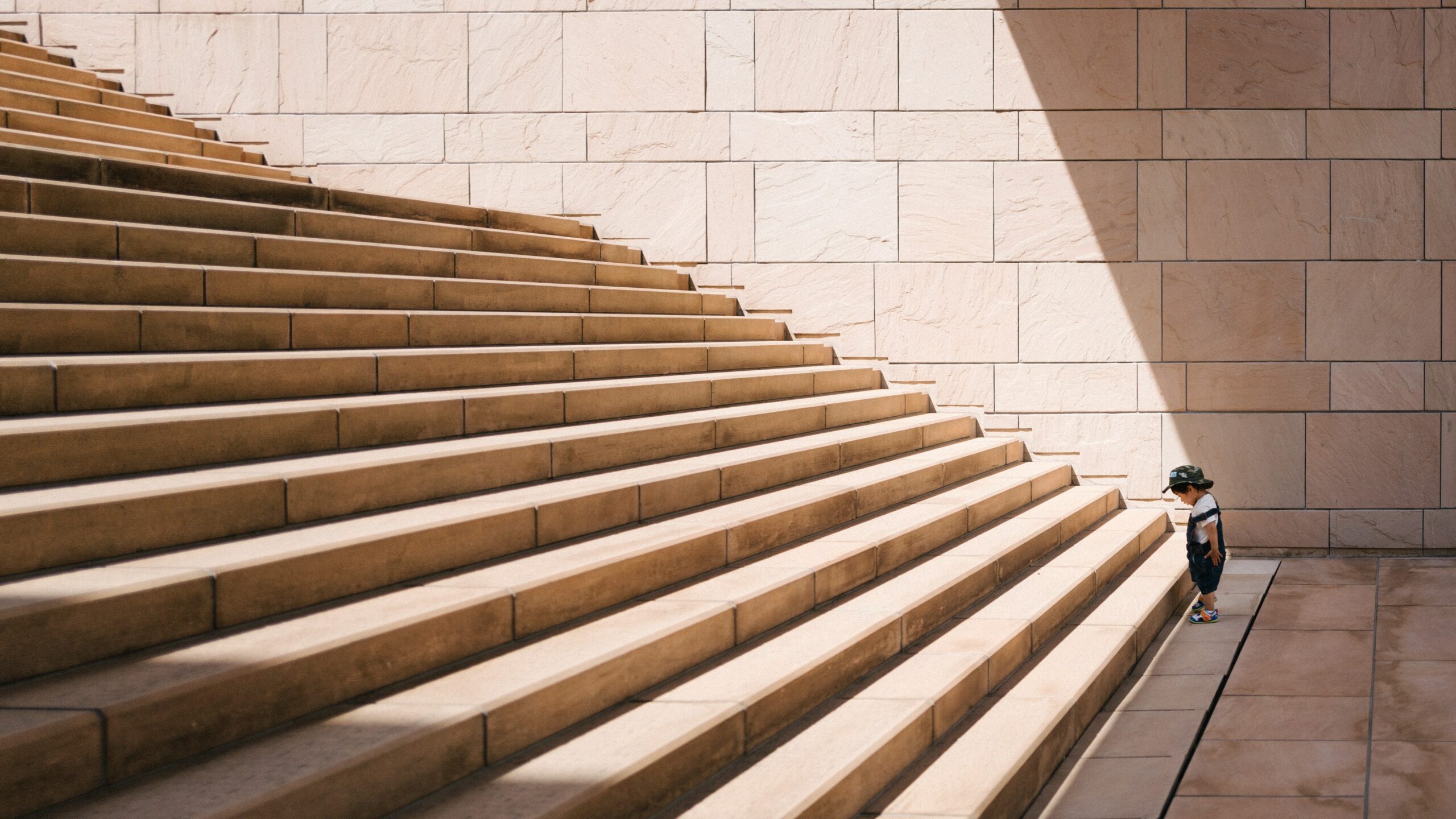 While the biggest seller brands actively use paid ads on the e-commerce platform, small and medium (SMB) seller brands have not adopted advertising as much. According to the e-commerce platform's research, the biggest challenge faced by seller brands is the complexity in producing the visual creatives needed for ads.
Some of the key factors that make this difficult are:-
● Producing creatives for a large inventory of products
● Catering to a diverse range of ad formats
● Iterating on designs to adhere to guidelines.
These challenges created a bottleneck for seller brands to run paid ads which, affected both seller brands' reach and the e-commerce platform's ad revenues.
Solution Overview
The e-commerce platform reached out to Rocketium looking for a solution to enable seller brands to make ad creatives easily.
With years of experience building creative automation solutions, Rocketium has a large set of building blocks to choose from and make a white-label ad creative maker. This includes a template creator for the e-commerce platform's design team, a simple interface for seller brands to make ad creatives using pre-approved creative templates, and an automatic approval and publishing process.
Project workflow
Requirement gathering
Detailed discussions with the e-commerce platform to understand the pain points and key objectives to be met by Rocketium's white-label platform.
Owner: Rocketium Client Solutions team; Time taken: 3 days.
Product customization
Customization of Rocketium's powerful white-label creator so the workflow fits the needs of the e-commerce platform advertisers.
Owner: Rocketium Product team; Time taken: 1 week.
Template creation
Collaboration between Rocketium and e-commerce platform's design teams to make templates adhering to the platform's design and content guidelines.
Owner: Rocketium Design team; Time taken: 4 days
Limited roll-out and testing
Detailed reviews with advertisers across multiple cities to test the creative solution's workflow, functionality, and templates.
Owner: E-commerce Ad Sales team; Time taken: 3 days
Full roll-out and support
Launch to advertisers to transform the way they create display ads. Ongoing support through Rocketium's dedicated account managers.
Owner: Rocketium Client Solutions team; Time taken: Ongoing.
Key Features
Display ads template builder
The design team at the e-commerce platform worked closely with Rocketium to build an initial set of design templates that could be used by their advertisers to create display ads. This was made possible through Rocketium's easy to use drag and drop template creator. The designers could make the templates from scratch using building blocks available in Rocketium or could even import Photoshop files that automatically convert into Rocketium format.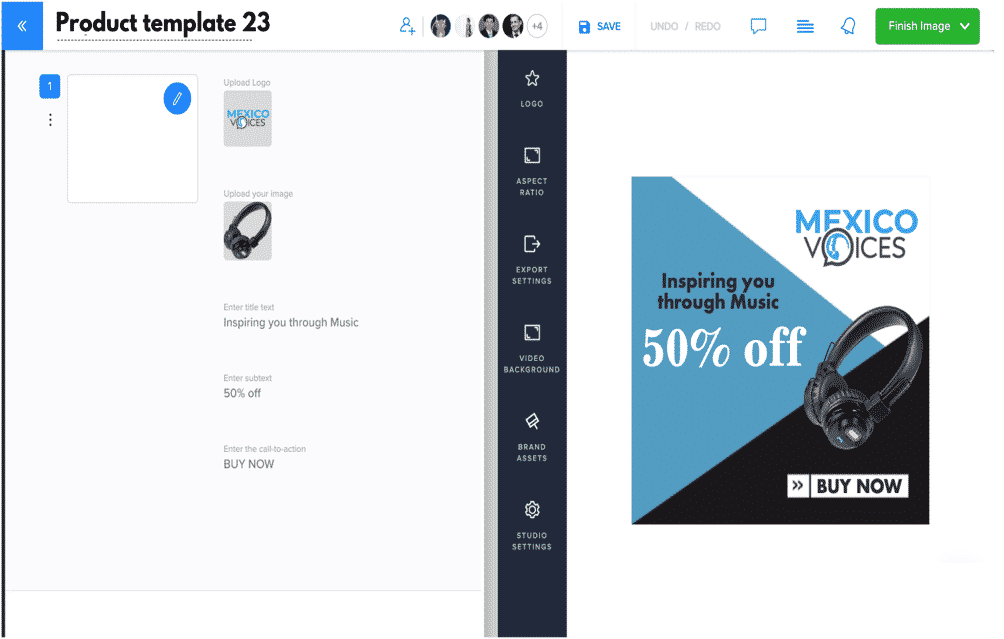 Simple and fast display ads creation
Rocketium's white-label interface for ad creation has been carefully designed for ease of use for advertisers. The interface lets the users choose a design template and add product images and logos to make a great-looking creative within a minute. The form-based interface makes it easy to experiment with ad copy.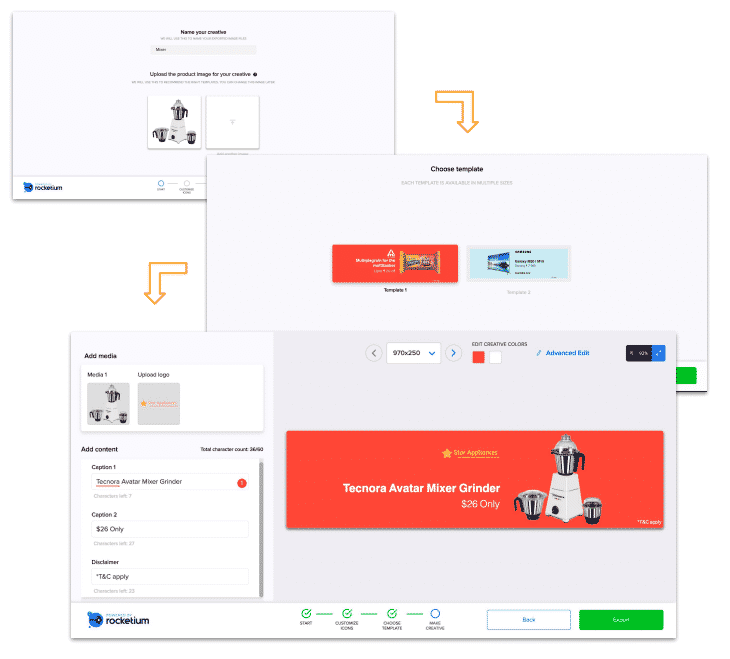 Multiple aspect ratio for display ads
The e-commerce platform supports many ad placements, each with different dimensions and aspect ratios. Rocketium's ad creator allows sellers to choose output sizes to create ad variations in multiple sizes automatically. Rocketium's intelligent layouting algorithm ensures that the ad creative looks great in all aspect ratios.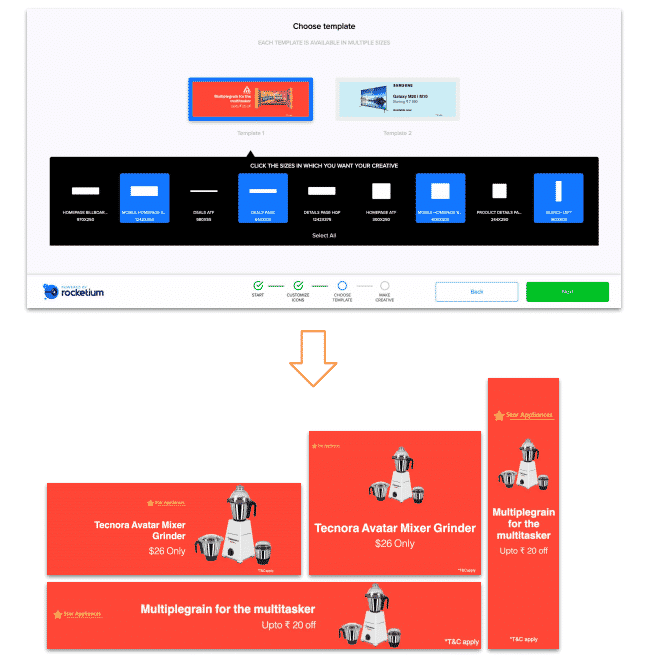 Custom editing experience to create display ads
The e-commerce platform wanted to give advertisers creative control over layout, sizes, and colours. They created a custom experience by choosing exactly the options they wanted from 40+ styling categories in Rocketium's configurable interface. They plan on experimenting with more features based on seller feedback. An option for 'Advanced Edit' was introduced to enable finer modifications like adjusting the layouts, position and size of elements etc.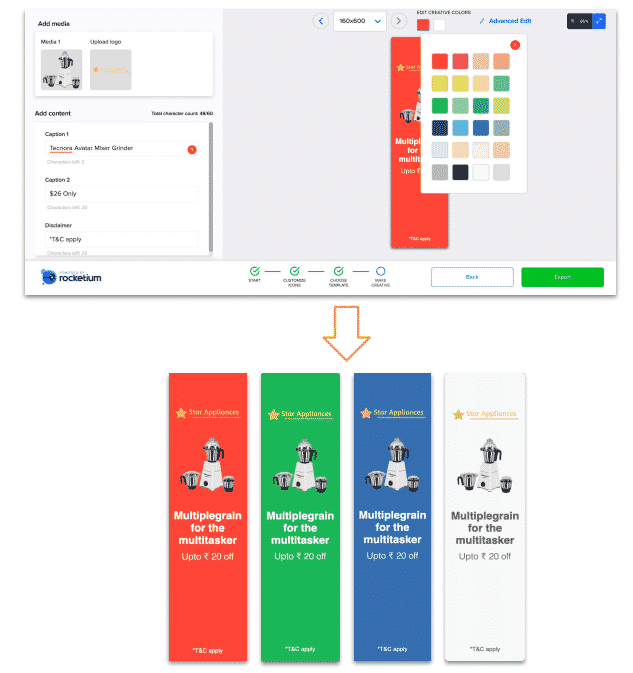 Showcase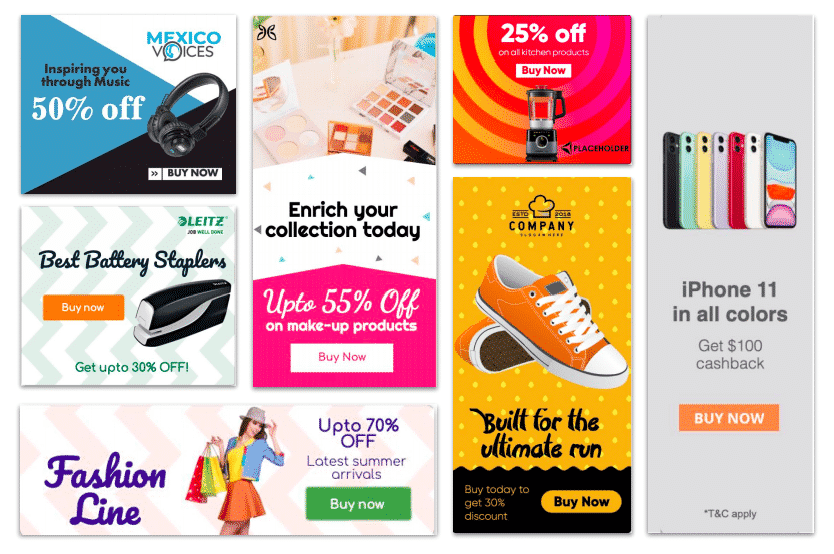 The advertisers have started using the platform and are already generating hundreds of display ads on a weekly basis.
Impact
Rocketium's white-label solution has already received a very positive adoption from the e-commerce platform's advertisers. Here are some metrics that depict the power of the platform.
125 secs is the average time taken for an advertiser to make 9 orientations of an image display ads on the platform.
0% ad rejection rate, thanks to the pre-approval of ad templates by the e-commerce platform.
83% of the advertisers believe that making ads has become much simpler and faster with the platform. Results as per a recent survey.
Looking for an automated solution to produce Images and Videos at scale?
Subscribe to our newsletter
Recieve such insightful content on Design & Marketing every month!
Thank you for subscribing.