Our display ad creator is trusted By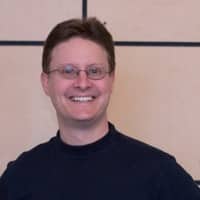 Ken Avenoso


Press Cable

Rocketium's automation suite and digital ad creator offers a ton of customization and is extremely easy to configure. It is core to our business and their team is just A1.
Endless customization options to optimize the advertising campaigns at a faster pace using Rocketium's Ad maker
Frequently Asked Questions
For more information, feel free to visit our Help Centre or contact us.
Resources
Elements and Principles of Ad Design: Experiments and Best Practices

Learn from real-world examples the elements and principles of ad design to make impactful advertisements with a little help from Rocketium!

Learn More

12 Ad Builder Platform Capabilities to Maximize Ad Production

There are some features that are non-negotiable when it comes to choosing an ad builder platform for your brand. Read on to find out.

Learn More

Creative Testing Playbook with Insights from Top Growth Teams

Practical and real-life insights on creative testing from growth marketers at Vahdam, Clovia, Bewakoof, Eruditus, Rebel Foods, and Starz Play.

Learn More
Get a head start with our unique advertising solution