Why brands trust Rocketium with their ad dollars for optimal performance
Efficiency

Creative automation technology allows you to create & collaborate in real-time.

Cost

Create more in a fraction of cost by moving away from investing in designers for repetitive tasks.

Scale

Smart advertising tool that lets businesses to scale efficiently by generating creatives in different formats.

Personalization

Hyper-personalized campaigns unique to each cohort to drive more leads, boost engagement & sales.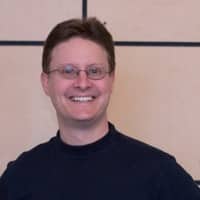 Ken Avenoso

, Press Cable

Rocketium's automation suite offers a ton of customization and is extremely easy to configure. It is core to our business and their team is just A1.
Endless creative possibilities with customization options to optimize the advertising campaigns & scale for conversions at a faster pace using Rocketium's Ad maker
Display Ads

Create display ads compatible with multiple display ad network in minutes.

Use pre-built templates or custom brand-compliant templates
Add text, image & CTA from multiple data sources.
Automatically create ads in any language, variants & aspect ratios.
Personalize ads & publish instantly to any display ad network.

Video Ads

Use Rocketium' campaign to build videos & never miss an opportunity to attract leads.

Customize video ads using custom brand-compliant templates.
Easy video maker by importing content from multiple data sources.
Personalize at scale by creating customized videos for each cohort.
Publish instantly to any video ad networks.

In-app Ads

Increase brand visibility by running targeted banner ads in-app refreshed frequently.

Pick a pre-built template or customize the template for mobile optimization.
Update elements of the template using data from multiple sources.
Create banners variants & aspect ratios specific to placement dimension in secs.
Publish to display network instantly to start promoting on top apps.
Resources
Creative Banner Design Tips for In-App Advertising

Apps convert 120% better than the mobile web with people spending up to 90% of their time browsing within the app environment on their smartphones.

Learn More

In App Advertising Vs Mobile Browser Advertising

In the eCommerce space, in particular, mobile app users spend an average of 20.18 minutes per month shopping, compared to website users 10.9 minutes.

Learn More

How To Use Video SEO to Rank Better on YouTube

Video SEO helps optimize your video so it can be indexed and ranked better by search engines (through a Video Schema) for relevant keywords.

Learn More
Get a head start with our unique advertising solution