According to Nielsen, 47% of a campaign's performance is driven by creatives
And yet, as marketers, we make intuition-based creative decisions.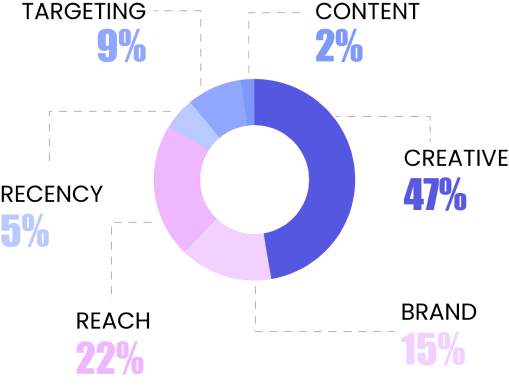 The biggest optimisation lever now would be creatives. Your campaign is only as good as the tests that you run.
Cynthia Sandoval
Paid Acquisition Strategist
Ready to improve your campaign performance?

"Very useful (especialy for Facebook ads) and really simple to use!"
Marcin P, CEO