The only defining moment in 2020 so far has been "chaos"— A paradigm-shifting, life-altering one. Things don't seem to get better anytime soon with the President of the United States along with his close aides in the White House testing positive for COVID-19. The only carefree break from the raging pandemic that one sees in the foreseeable future is shopping at the comfort of the couch.
According to Deloitte's annual holiday retail forecast, holiday retails sales are likely to increase between 1 and 1.5% this year. Additionally, E-commerce holiday sales are expected to generate between $182 billion and $196 billion this season.
The holiday season that officially kicks off with Cyber Week to continue into the New Year is a shopping festivity throughout the world. There is no better time to start thinking about holiday marketing strategies than now.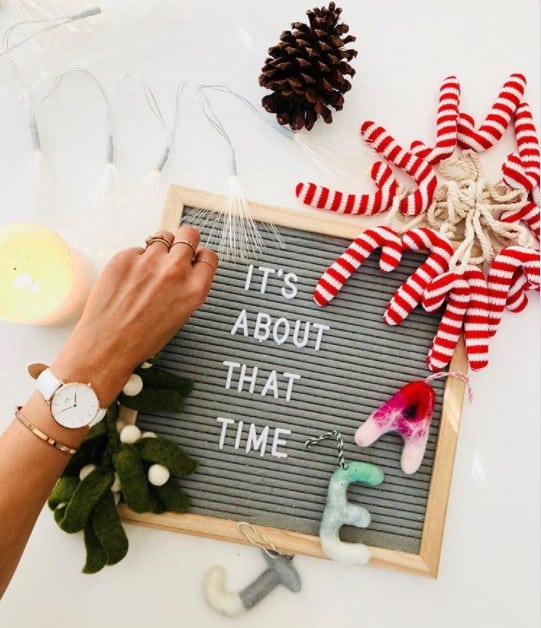 Why do you need holiday season marketing?
As a brand, you wouldn't want to miss out on seasonal opportunities. Likewise, shoppers don't want to miss out on the enticing deals. Consumers begin researching on holiday purchases, planning their itinerary, and compare offers and deals even before they decide on a purchase.
For businesses big or small, B2B or B2C —the holiday season is an opportunity to celebrate loyal consumers through gratitude and woo potential consumers by appealing to the emotion of the holiday season and standing out from the crowd.
That said, if you're feeling behind the eight-ball, don't worry. We've picked up the top 5 not to miss holiday marketing strategies to help you get the most out of the season.
Top 5 holiday marketing strategies
Plan early and get creative
The holiday season is no surprise and appears on the same date every year. Planning ahead and leaving room to make last-minute changes owing to uncertainty gives brands a creative edge over competitors. The changes, rework, approvals may look trivial, tiresome and stretchy, but once the campaign strategy is in place executing in the nick of time is easily accomplished.
It's estimated that close to 50 events come about around the world between November and December. Noticeably, there will be a high influx of traffic to website and footfall to the online store. Brands are inevitably busier during this time of the year, to avoid last-minute mess make sure as a brand you provide easy access to FAQs and help through customer support chatbots.
Coming to intricacies of the campaign; creativity is your gateway to be unique. What better way to express this than using on-brand visual elements. For example, the spirit of Christmas is most commonly represented by images of Santa Claus, winter wonderland, and many more in your marketing campaign. Below is an example of a creative post by Delish on Instagram about Christmas-themed cupcakes.
Leverage the reach of influencers
Influencer marketing is one of the quickest ways to reach the target audience. No brownie points for saying it also delivers a strong ROI. No matter what stage of the buyer journey user is in, a strategically planned campaign can help reach the desired outcome within the defined timeframe. Before you set out on shortlisting the influencers for the campaign have these points sorted:
The goal of the campaign and the expected outcome.
Identify the "why" – Why to execute this campaign through an influencer.
Once you have the above-sorted reach out to potential partner influencers with the proposal. Here is an example of the influencer campaign done right, Zales Jewelers partnered with Jaci Marie Smith to create an experience second only to none through a "holiday love story" featuring the influencer couple.
Another worthy mention is a holiday season campaign Spread Fashion in partnership with Freixenet.
The customized bottles add an emotional and personal touch making it a true holiday moment.
Run a unique hashtag
We live in a world run by hashtags today. Everything from LinkedIn to Instagram is dominated by unique, quirky, attention-grabbing hashtags that help users discover content easily.
A unique hashtag for your brand will not only engage with your audience but also help track results better. Keep your users curious and engaged to your profile by choosing a hashtag that is both fun and festive while also true to the brand tone.
Here's an example of a creative hashtag by Ted Baker— "#UpToYourAntlers".
Consumers In response to this holiday marketing campaign, several users began to post pictures of Ted Baker's product including the hashtag.
Personalized gifts and rewards
The holiday season presents a unique opportunity to test personalized campaigns. Consumers love participating in contests and giveaways to receive personalized rewards. As per a study, contests with products worth $1000 or more bring in a 5.82% engagement rate for every 100 followers on social media.
Like everything else in marketing campaigns, a sweepstake or giveaway should have a purpose. What is the brand trying to accomplish— Is it brand awareness, grow an email list or sale.
How can a brand be profitable running giveaways?
Brand recognition improves drastically.
Budget campaign to 5X engagement.
Earned customer loyalty.
The creative automation technology makes it super easy for brands to experiment with images, copies and test banners at scale without overburdening the designers during the hectic holiday season.
Turn those ads worth the click
The last quarter of the year is where all brands sprint to put everything behind advertising. It's that time of the year where brands advertise, advertise and advertise their products, features, offers, giveaways to a scale that the brand should echo in the minds of the consumer every time they think of a product.
What does a successful holiday advertising strategy look like?
The purpose behind running ads for any category of the business or promotional campaign is to provide an experience to the customer that comes at a convergence of insights from data and creative storytelling. Every time a new ad campaign is launched it should offer an incremental value for consumers to pay attention to and engage with the brand for longer.
How can brands tackle the massive volume?
The innovation in technology has armed brands with a solution to generate variants of creatives within seconds to handle the proliferation of channels like a pro. The requirement doesn't stop at creatives for ads and extends to real-time offer updates on landing pages, mobile push notifications, email templates etc.
The goal of any brand is to bring together design, creative, brand and marketing team to collaborate on a single source of truth such that promotion of any kind, on any channel, follows brand guidelines and helps consumers with instant brand recognition, infinite discovery and access to explore more.
Holiday campaigns from top brands
Mulberry
As a luxury fashion brand that focuses on leather products, Mulberry refrained from mainstream content. They launched a creative Christmas campaign using hashtags such as #MyTrueLoveGaveMeToMe and #MulberryGifts.
Emirates
Emirates embraced the festive spirit of Christmas with a customized experience on flights and lounges for customers. Everything from sweet treats, personalized surprises had the brand speaking volumes of how much they appreciate their loyal customers. The video had over 150k views on Facebook.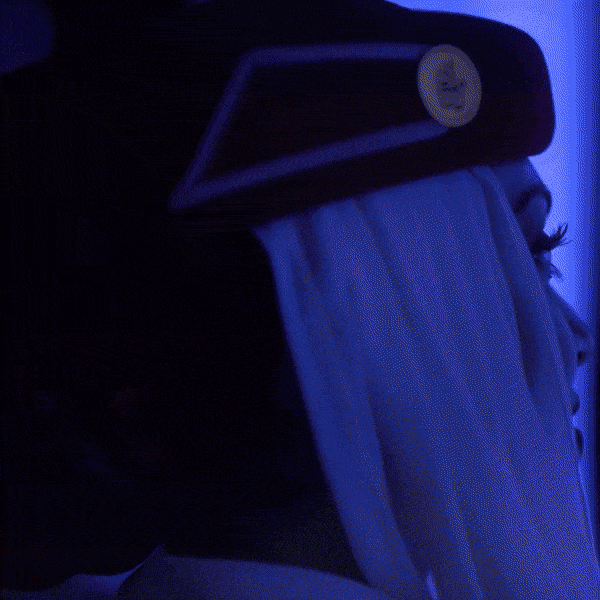 Canon
The brand took a creative approach to introduce deals to customers a level higher. They introduced an interesting slot-machine for users to stick around, wait in anticipation for their luck. The gamification approach as a new strategy to holiday marketing campaign proved wonders for the brand.
Pieminister
Pieminster, a famous pie shop in the UK, chose to give stock away in return for donations to Shelter. They raised about 3600 Euros for the charity that was driven by a surplus amount of sales. Talk about the campaign with a purpose.
Conclusion
The holiday season is the best time for a brand to be humane through campaigns. The joy leading up to the season of gratitude, giving and thank full can be amplified through thought-out offers, creatively designed campaigns and out of the box ads. The personalized experience that the target audience can relate to will help brands earn their loyalty for years to come.