Rocketium is excited to announce a new integration with Lobster.
This integration gives our users access to 65 billion UGC (User Generated Content) within Rocketium. To know the importance of UGC in your videos, you can give this article a read.
How to use Lobster images in Rocketium?
You'll find these images inside your Rocketium Editor.
STEP 1: Go to the Editor
Visit https://rocketium.com/editor, or access it from inside your Dashboard
STEP 2: Click on 'Search'
STEP 3: Enable 'Paid Results'
STEP 4: Enter Search Terms
STEP 5: Confirm your purchase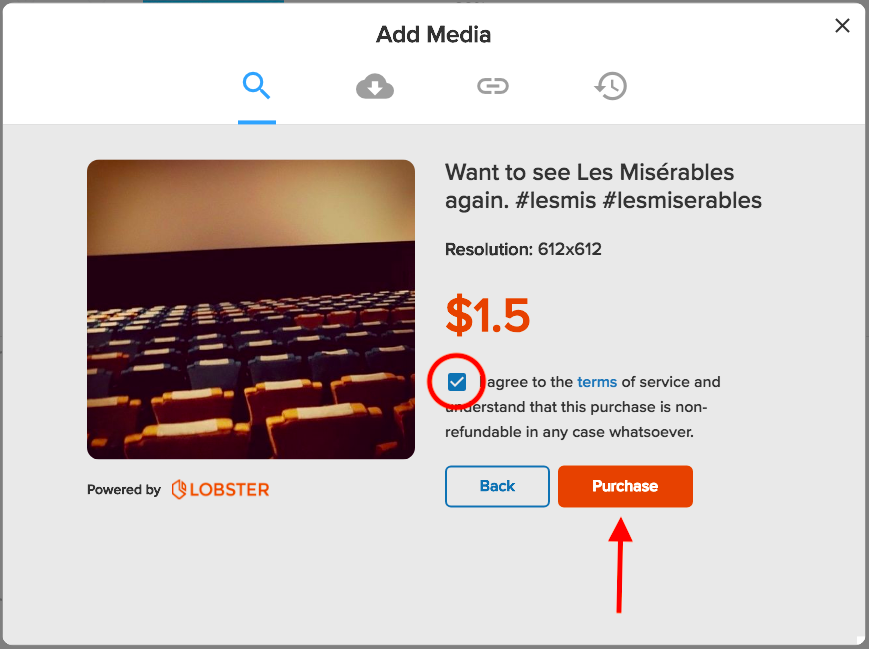 Things to note
You can check the Terms of Use for this integration here.
All these photos are available at discounted prices inside Rocketium for use within Rocketium Studio only.
Once you purchase the image, you can re-use it multiple times for subsequent videos. You'll find these images in your 'Saved Images' tab.
Subscribe to our newsletter
Recieve such insightful content on Design & Marketing every month!
Thank you for subscribing.