In my previous post, I shared some ideas on how to draft a video strategy to kill the biggest enemies of an e-commerce platform. That post also has some numbers that will convince you to drop everything and start investing in videos for your e-commerce websites. Here are six free e-commerce video templates for your website:
1. Product Videos
Your e-commerce platform has a wide range of products, right? Make a video for each one of them. In each video, add details about the product's specs, its features, why someone should buy it, and some user testimonials.
BTW, Testimonials are known to generate 62% more revenue, and you can use them for cross-selling and up-selling your other products.
By making a product tutorial in video format and adding it to the listing, you increase your chances of a sale. A hidden benefit of adding videos is SEO. Most marketers are familiar with this term. If you aren't, Moz explains SEO very well here. How do videos help in SEO? Well, search engines like Google love videos. They know that a visitor is going to spend more time on a webpage with a video. They also know that these visitors are highly engaged and very valuable to the e-commerce website.
Here is an unconventional idea: Repurpose the same product video and make it in multiple languages. Use the Hreflang attribute to determine the browser language of your visitor and show them a video in their native language. BOOM! Instant conversion.
E-commerce product videos can be 15-45 seconds
Pick the best features of your product and show them to your audience through this video. For example, you can describe how you use the finest leather for your motorbike gloves or the lightest and sturdiest material for your helmets.
Make thousands of product videos at once!
Use Rocketium's video API to make e-commerce product videos from database listings at scale. Easy and hassle-free integration in minutes.
---
These videos act as explainer videos and are generally viewed by users who are already aware of your brand and what you do. Use social media to share these videos. Or include them in emails for Lead Nurturing.
Show these videos on display units at brand outlets and public gatherings (like events and meet-ups). To nail this successfully, make sure you have a QR code on the display unit somewhere so viewers can whip out their phones and install your app or visit the store listing on your website.
2. Product Listing Videos (Product Catalog)
Shoppers want regular updates from your platform. They want to know what new stuff you have, what is selling like hotcakes and what products are you planning to add to your collection. Make product listing videos and send them via email or Facebook Messenger to your existing customers.
Capitalize on the video trend and meet their demands by sending them videos via email, in-app notifications, or social media. Since they've shopped with you before, they trust your brand and are an easy target (high conversion rate). You can also show the same video on multiple display units at your brand outlets. This will not only improve your returning customer sales but will boost sales from new visitors as well.
Use Template
If you'd like to include these videos in your email campaigns, just upload the video to YouTube, and embed it in your email. Most email clients like MailChimp allow you to embed videos.
3. Offer and Sales Videos
Use videos to announce upcoming sales and offers. Send these video announcements to all existing customers and new, potential users. Posters and images work well, but you are more likely to create a greater impact by using videos to announce the upcoming sale season or that new payment partner you just integrated with.
Most e-commerce & retail brands put up announcement videos on dedicated landing pages on their own website. Either host the video on your site or upload it to YouTube or Vimeo and embed the video. Social media has also proven to be a reliable source of new visitor traffic.
4. Advertisements and Brand Videos
Online platforms sell products. But what separates Amazon, eBay and Alibaba from every e-commerce platform is the brand name. A brand name takes some time to build. But this does not mean you will give up on all branding efforts. Use videos to build your brand.
Advertisements play a BIG role in something more important than branding: sales. Video ads drive quality traffic to your website because they are shown to a highly targeted audience. This means that anyone clicking on an ad and lands on your product page is more likely to buy it as opposed to someone who found it organically.
👉 Continue reading: How do I select a target audience for my video ads?
A first time visitor should be given a short, top level 'make them want to find out more' piece of content. Make video ads for individual products, categories, product lists, and offers. Show the right video in the right video format to the right people, and watch the $$$ flow!
If you have not fully engaged your video viewers after the first 30 seconds, you've already lost 33% of them; and after one minute, 45% of viewers have stopped watching.
E-commerce & retail brand videos should be 15-30 seconds
Get your viewer acquainted with your vision, values and the core of your brand. A great example would be to make a video which shows how you improved shipping and logistics to cater to your promise of a 72-hour delivery.
Make sure to include a CTA (Call-to-action) at the end of your video. It prompts the viewer to visit your website to know more or subscribe to a newsletter by submitting their email id.
5. Cart Abandon Videos
Cart abandonment rate is one of the biggest enemies of an e-commerce website. There are various reasons why your users would fill up their cart with items and not complete the payment. Check them out here.
An ideal strategy to reduce cart abandonment is to send targeted email campaigns at regular intervals reminding users that they have pending items. You can also create a sense of urgency by mentioning that their cart items are running out of stock.
Cart abandon videos need to be crisp and to the point. Longer videos may not perform well when you send them via an email.
A leading e-commerce platform uses this Rocketium template to convince users with an abandoned cart to complete their order. Even since they replaced images with videos in their campaigns, there has been a 42% increase in the number of users who came back to the website and completed their order!
6. Personalized Videos
By the time you finish reading this sentence, 30 hours of videos will have been uploaded to YouTube! Intriguing, innit? With millions of hours of content on the internet, how can your brand make a difference with videos? The key is personalized videos.
Want to make personalized videos in bulk? Try Rocketium's API for free!
Try Now
How to Make Personalized Cart Abandon Videos
By adding the user's name or id in your video, it shows that you have taken a chunk of your personal time to actually sit and make a video for them. This personal touch can influence the user to go on your website and complete the order.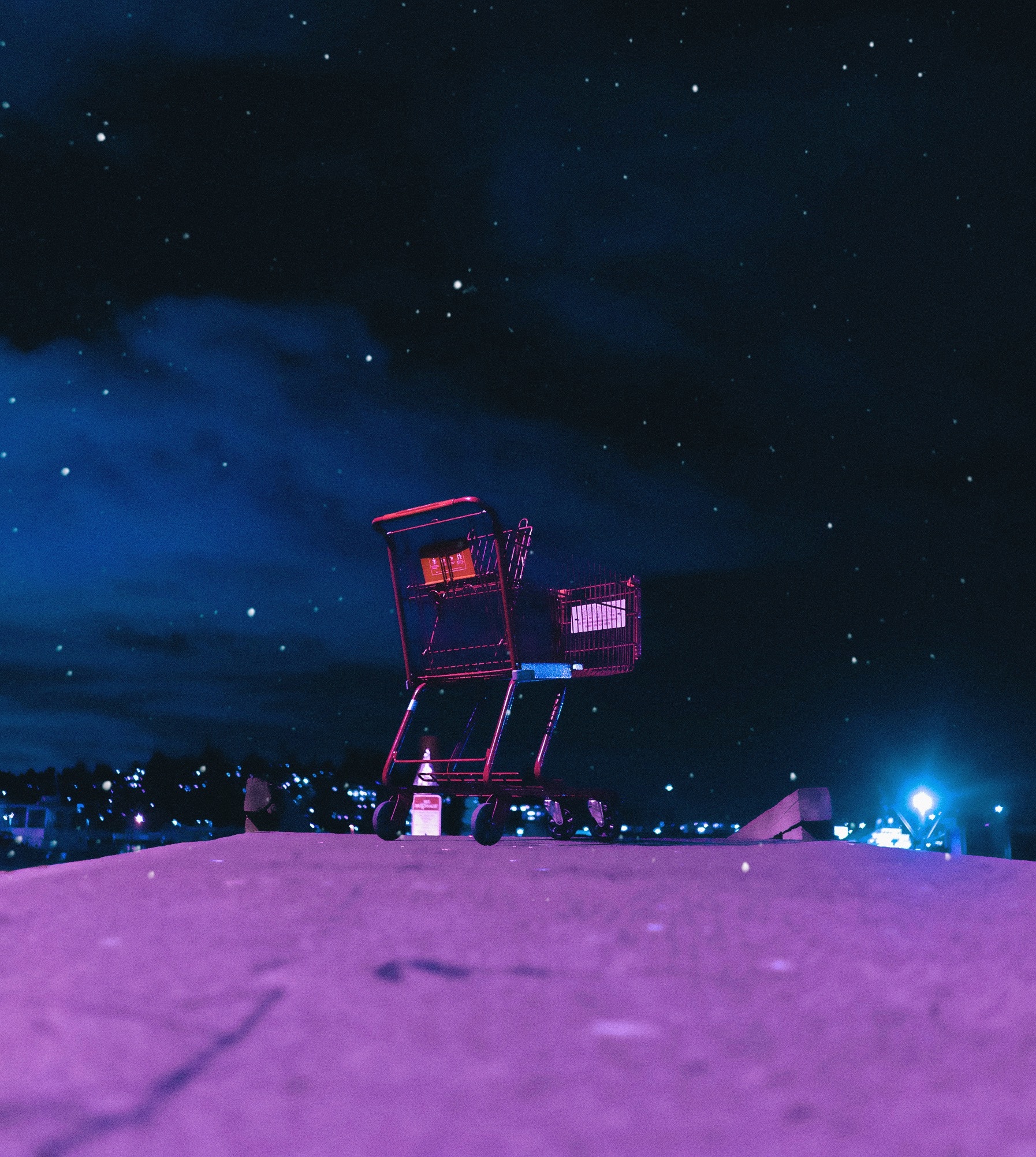 An ideal email campaign has 3 types of emails sent after a gap of one day, three days and six days. Each of these emails has one personalized video but with a different messaging. Your first email is to inform the user that they have these items pending. The next email creates a sense of urgency by telling them that the items are running out of stock. In your final email, you offer a discount on the cart's total amount.
After integrating Rocketium's API with a Google spreadsheet, Typeform, Google form or your CMS, you need to just enter the user's name, select the category and its relevant product, and your video will be ready in minutes!
Personalized Sales Videos
Remember the product video you saw above? Create one product video for each category. Personalize it. Then add it in an email, and send it out to all those users who have purchased at least one item from the relevant category.
You can also make personalized offer videos, put them in an email and shoot the email to your existing users. These work really well around the holiday season or during promotional events.
Do you want custom video templates for your brand?
This list of six templates listed above is all that is required to take your e-commerce website one level higher than it is today. These video templates will boost sales, reduce cart abandonment, grow new customer and old customer revenue, prevent churn, and increase website traffic.
But if you'd like to explore some more free templates, or if you have something very specific in mind, reach out o me by commenting below, or by signing up for Rocketium and giving me a shoutout through our web chat!
Subscribe to our newsletter
Recieve such insightful content on Design & Marketing every month!
Thank you for subscribing.