Wondering how to select a target audience for your videos?
Before you start creating videos or finalise your video strategy, it is important to know who will view your video. We don't want showing our videos to the wrong target audience now, do we?
Jean-Luc from Tropical shared this wonderful example of poor targeting by Toms shoes, where they kept sending newsletters to men, highlighting shoes of the opposite gender – women.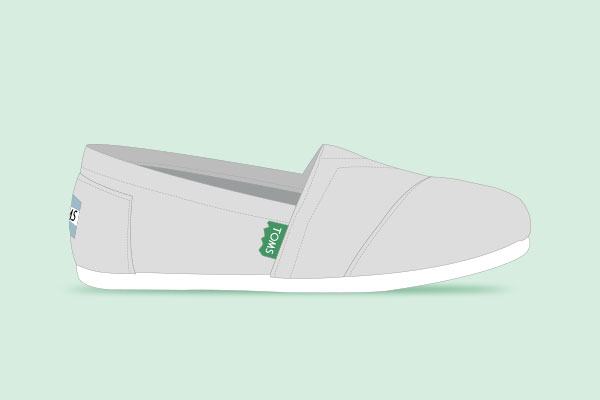 "But hey, single men can buy Toms shoes for their friends/family".
Yes, of course, this possibility does exist, but is it the one with the maximum potential? Why spend a day hunting squirrels with a rifle, when you can score a 10-point buck?
So, how do I select a target audience for my product, tool, service, solution, review or listicle?
Head over to your whiteboard or your notebook and answer these questions:
What are the demographics (age, gender, education, job title, relationship status, parental status, household income, and more) of your target audience?
What location does my target audience belong to? (language, tradition, culture have to be taken into consideration)
What are the interests & hobbies of my audience? (Affinity audiences: Raise brand awareness by reaching people who already have a strong interest in relevant topics; In-market audiences: Find customers who are researching products and actively considering buying a service or product like those you offer).
Topics, Keywords, Hashtags. What kind of topics would my target audience follow on social media sites? What groups/forums/channels are they a part of? What keywords would they search for? What hashtags do they actively engage with?
Tom Fanelli from SocialMediaExaminer shared this recently: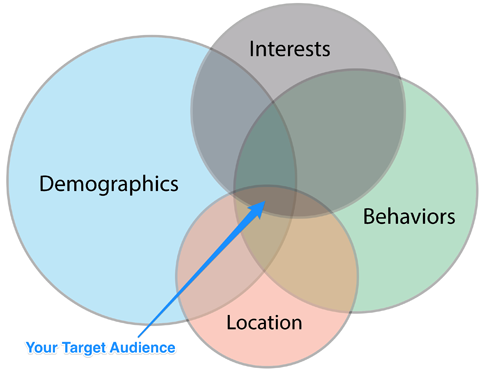 You should have a similar drawing in your board or notebook by now with the traits of each of the options filled in.
After you have an answer to these questions, you can zero in on the channel/medium you wish to share your videos on and the audience you would want to educate and engage.
If you are already done with this, you can head over to the Rocketium Editor and start creating the video that you think will appeal to your audience.
After you create the video, don't forget to share it on the website(s) you think will work for you!