A professional job ad is a key to successful recruitment. There's nothing more annoying than an endless job description made using a boring template. If you want to attract top talents to a company, it isn't enough to place an ad and wait for candidates to respond.
Jobs need to be sold.
The job seeker should notice the expertise & responsibilities expected of them at first glance without going overboard with the description. There may not be a second chance to make an impression.
Main types of job ads
Text ads:
The traditional form of a job description, initially used for printing in specialized newspapers. Today, text ads are often used on the employers' websites in the open vacancies section, and well as on social networks.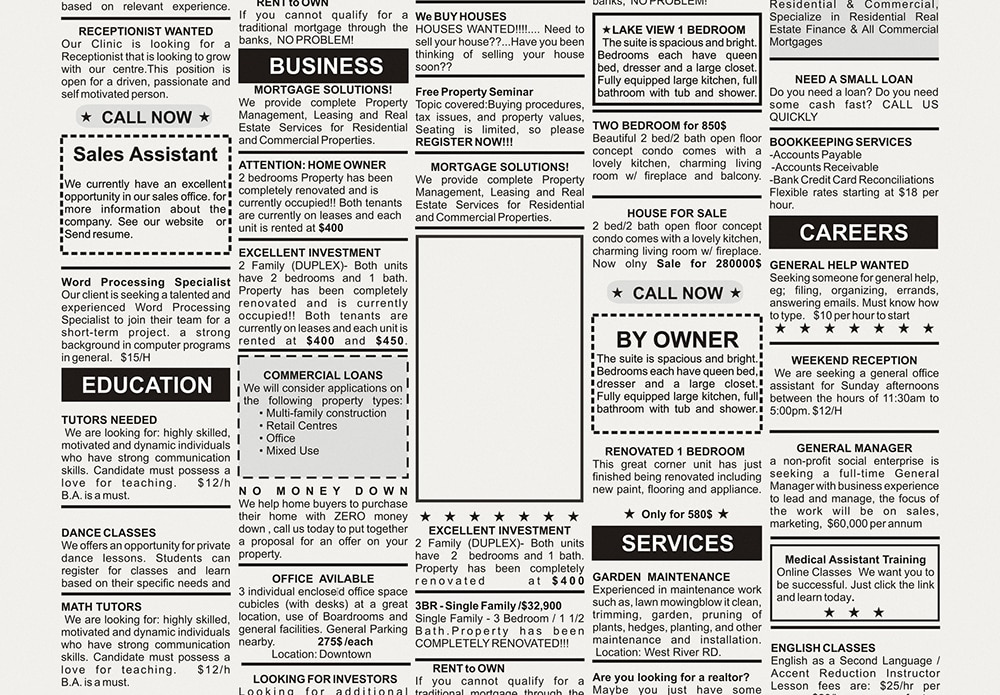 Templates:
Text ads composed according to a specific template are usually offered for filling in on job sites in order to standardize the format of published vacancies. Templates are also often used in large network companies.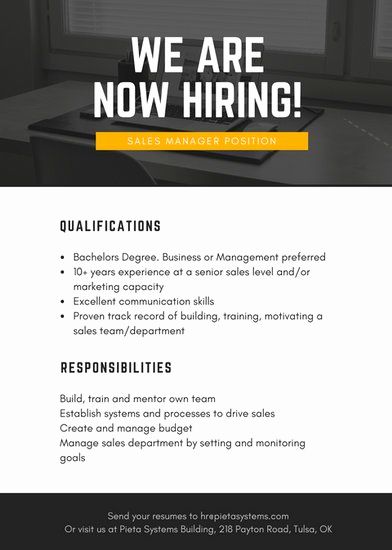 Posters:
These are visual ads where the message communicated through images, with a minimal amount of text. Posters used in online space (social networks, banner advertising), and offline – posting in public places and flyers.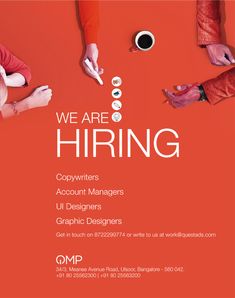 Video ads:
Short videos shared mainly on social networks and tell about the functionality of a particular position and atmosphere in the company. These videos are often shot on behalf of employees. It is the most modern way to publish vacancies.
How can recruiters decide what type of job ad works best to attract top talents?
Simple – Numbers!!!
Text ads are definitely out of consideration as it's difficult to track the impact & can only be impressive when it comes to brand awareness.
Coming to digital job ads – "80% of HR executives believe that employer branding is really important when it comes to hiring top talents"
Here are a few ideas to make digital job ads effective:
Why should a job ad be creative?
Over the past few years, the recruitment industry has undergone major changes as it moved online. The sphere is continuously evolving under the influence of demographic, economic, technological, and media trends.
Marketers believe that text format is no longer an effective advertising method. Some HR software already offers creative templates. And progressive companies have begun to use visual communications for personnel search.
This approach makes the ads more memorable and emotionally attractive, especially for candidates of generation Y. Needless to say the human brain processes visual information faster, and images captured in long-term memory.
It's to note that over 40% of job seekers will react better to visual information than plain text. Job ads with a relevant image of a fellow future colleague etc instantly connect with the job seeker & increase engagement.
Today, online video exceeds 50% of all mobile traffic and more than 65% of Internet traffic, and these figures continue to increase. For a digital generation, visual information is more accessible than reading long texts on a smartphone screen.
How to add visual elements to a job post?
Visual content encourages job seekers to discover more about the employer. Tasteful and professional visual elements will help job ads stand out on omnichannel (Facebook, YouTube, job boards). Just take a peek at the survey by Social Advice that shows 51% of applicants are more attracted to a job posting with visual elements.
Images:
Illustrations are a perfect tool to give life to a job description and reveal company personality. Ads with images acquire a different value. Such content grabs attention, creates interest, and increases attractiveness to job seekers.
Videos:
YouTube audience keeps growing as people love video. A job posting in the form of a short and lively video story really works. This opportunity is also valuable because you can make a flash presentation of your working space. An excellent example of the video element is current employees' testimonials that significantly contribute to employer branding.
Infographics:
Infographics open up a whole new channel of communication for job ads. Instead of giving complex data and statistics, frame everything into an easy-to-understand visual display. The process allows using a variety of colors, fonts, shapes to attract the attention of the reader.
Memes:
Usually, these are images with a humorous meaning. Not only are they quite popular among Y and Z generation representatives but, they'll make up for the majority of the applicants on the job market very soon. Brand memes help generate positive emotions and resonate with millennials. Thus the job posting will definitely have a response.
Presentation:
A job ad with the right mix of text & creative dramatically expands the outreach. Without a doubt, creative presentations are the right way to achieve it. Not anymore – Job ads don't have to be bland, text-heavy but rich in storytelling, or just shaped as an elevator pitch. The idea is to present it in a meaningful and concise way. It should draw attention to an interesting fact that evokes emotions, list the benefits, and make the most advantageous job offer.
Use AIDA for your job ads
Whatever visuals you use, remember to keep the structure of a job ad posting. The AIDA formula is a marketing model that has been successfully used for more than 120 years to create all advertising materials.
Attention:
An average person sees up to 3,000 advertising messages per day. So the competition is really high. All you got is 3 seconds to grab the interest of a potential candidate. During this time, he decides to read further or skip the post. Therefore, in the first part, it is crucial to catch his attention. Usually, an appealing title does its job. But there are many other visual ways to realize it: bright colors, dynamic elements, unusual shapes, intricate layouts, and so on.
Interest:
When you have made the most difficult part of advertising and attracted attention, you need to hold it. It is necessary to persuade a person to study further your job ad. A potential candidate should think it is what he has been looking for for a long time. A client without interest will simply pass by your post. And an appropriate image with company perks will cope with the task with no effort.
Desire:
It is the part where you warm up a job seeker making him ready to respond. At this stage, you need to talk about the properties-advantages-benefits of the offered position
Action:
It is the last part and an immediate call to respond. It should contain all contacts and a deadline for accepting resumes.
There are many ways to improve a job description, but visual content is beyond the competition. Images and videos encourage applicants, showing them what they will be able to achieve by working in the company. The description of a job is a showcase of the company, even if it is virtual.
Visual elements give more liveliness to a job ad. They do not only make job seekers notice and read but also stimulates them to respond. And it is the primary purpose of the recruitment process.

Subscribe to our newsletter
Recieve such insightful content on Design & Marketing every month!
Thank you for subscribing.