The pandemic has forced humanity to stay indoors and maintain social distancing. Even healthcare was forced to take the digital route to a great extent amidst the complete lockdown.
Fortunately, digital-first healthcare solutions like telehealth, virtual consultations, remote monitoring, etc., came to the rescue and provided relief to patients worldwide.
The pandemic also revealed the untapped potential of the industry as a whole and how healthtech marketing has a bright future ahead.
According to Mckinsey & Company, the virtual healthcare market can reach $250 billion in the next few years. Experts believe that even in the post-COVID world, the healthtech industry will continue to see tremendous growth.
So, the 'new normal' in healthcare is here, and you need to make the best of it. As a growth marketer working in the healthtech vertical, you need an arsenal of effective marketing strategies to knock your competitors out of the park.
Best Healthtech Marketing Strategies To Convert Customers
1. MedShr used Facebook ads to grow its medical community
According to a 2021 report from Statista, almost 60% of the total world population are active social media users. In other words, social media platforms – such as Facebook, Twitter, and Instagram – are reservoirs of prospective customers.
As a marketer, you can easily reach your target audience with social ads and direct them towards your client's business.
Healthcare digital marketing specialists at MedShr came up with a similar marketing strategy. MedShr is a startup in the healthtech industry that aims to bring healthcare professionals from all over the globe under one roof. It is a growing community of more than 1,00,000 doctors, surgeons, and medical students who discuss medical cases and share knowledge.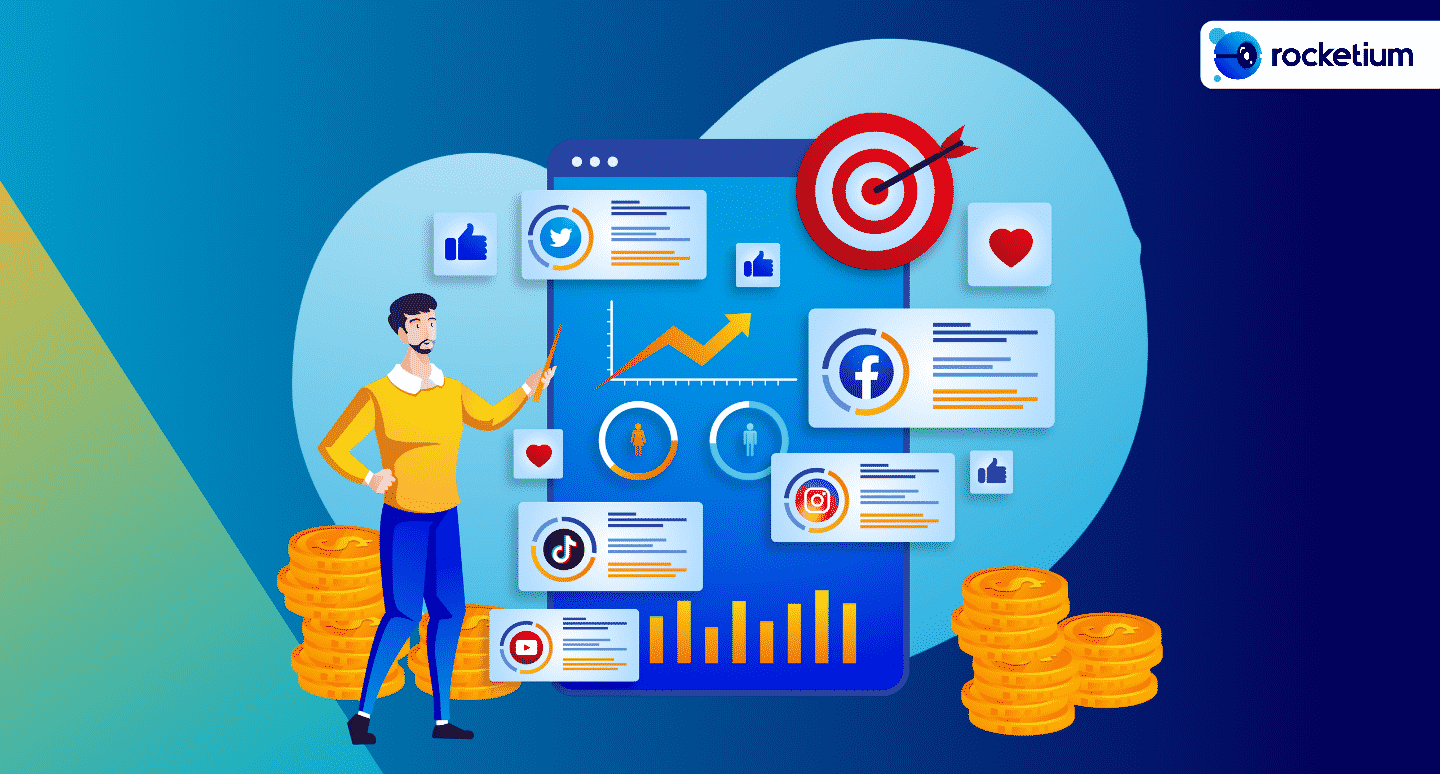 With a buyer persona that includes only doctors and healthcare professionals, their healthtech marketing team created social ads on Facebook. Their ad campaigns targeted audiences in specific regions who had a medical background.
Without creative automation, creating different ads for different regions is time-consuming. Nonetheless, the campaign proved successful, and the user base of MedShr grew exponentially.
2. Doctify created an omnichannel marketing strategy to target different buyer personas
It is hard to find every buyer persona on a single platform. Some of your target audience may prefer social media for product-related information, while others like to surf online.
That is why having an omnichannel marketing strategy is crucial for success. You can retain 89% of the customers by integrating branding, messaging, and touchpoints to nudge customers down the sales funnel.

Doctify is a perfect example of an omnichannel strategy done right. It is one of the best healthtech companies that are disrupting the healthtech industry. Using the Doctify app, patients can book online appointments with doctors of their choice and schedule video consultations in just a few minutes.
During its early days, the company was looking to acquire new customers for its platform. They had two buyer personas to aim for: doctors and patients.
For acquiring doctors via sign-up forms, they used Facebook because of its efficient audience segmentation options. On the other hand, they used localized Google Ads to target patients looking for doctors in their area.
The strategy worked wonders for Doctify, and they were able to scale up their business. It is a great lesson for healthtech marketing specialists out there.
3. PatientPop revamped its case study library based on outcomes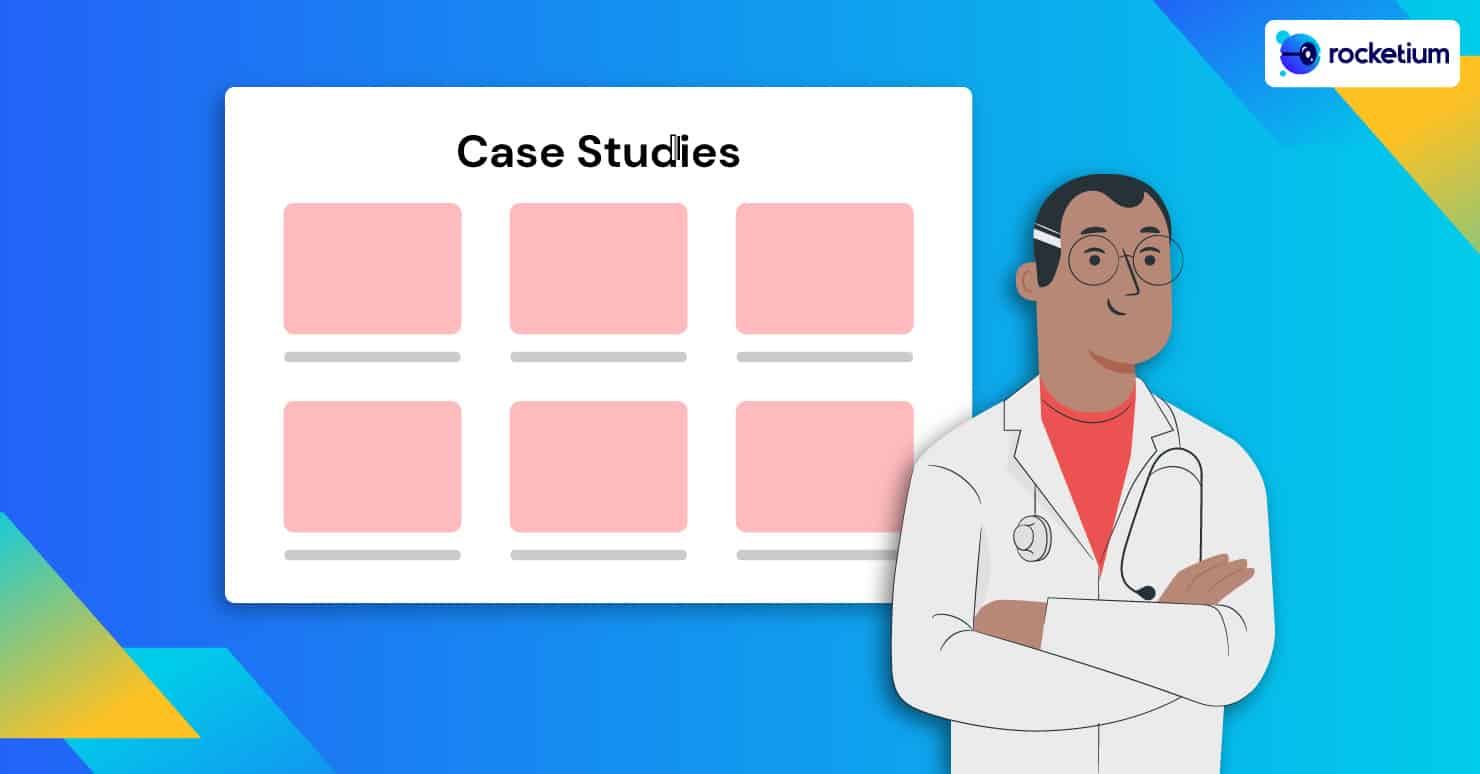 Businesses use case studies to persuade prospective customers by showing how they solved a problem similar to theirs. According to a 2020 report by Hubspot, case studies are the fifth most popular marketing collateral after videos, blogs, ebooks, and infographics that growth marketers use in their content strategy.
Most of the case studies are boring and hardly convince website visitors to take action. However, all it takes is out-of-the-box thinking to turn boring case studies into powerful social proofs, and that is exactly what PatientPop did.
PatientPop helps healthcare professionals increase their online presence with the help of healthcare marketing tools. The company offers SEO services, manages online reputation, and creates marketing campaigns for its clients.
If you check out their case study library, you will see how smartly they have organized their case studies. Prospective customers can find case studies based on the outcome they are hoping to achieve with PatientPop. Whether they are looking to increase ROI or want more appointments, they can select relevant case studies and read how PatientPop solved those problems.
4. Medical Realities live streams 360° VR video on YouTube for brand awareness
Virtual reality technology has found its way into the healthcare market, and healthtech companies have started to see its immense benefit. According to Allied Market Research, VR in the healthcare market will generate a staggering $2.4 billion in revenue by 2026.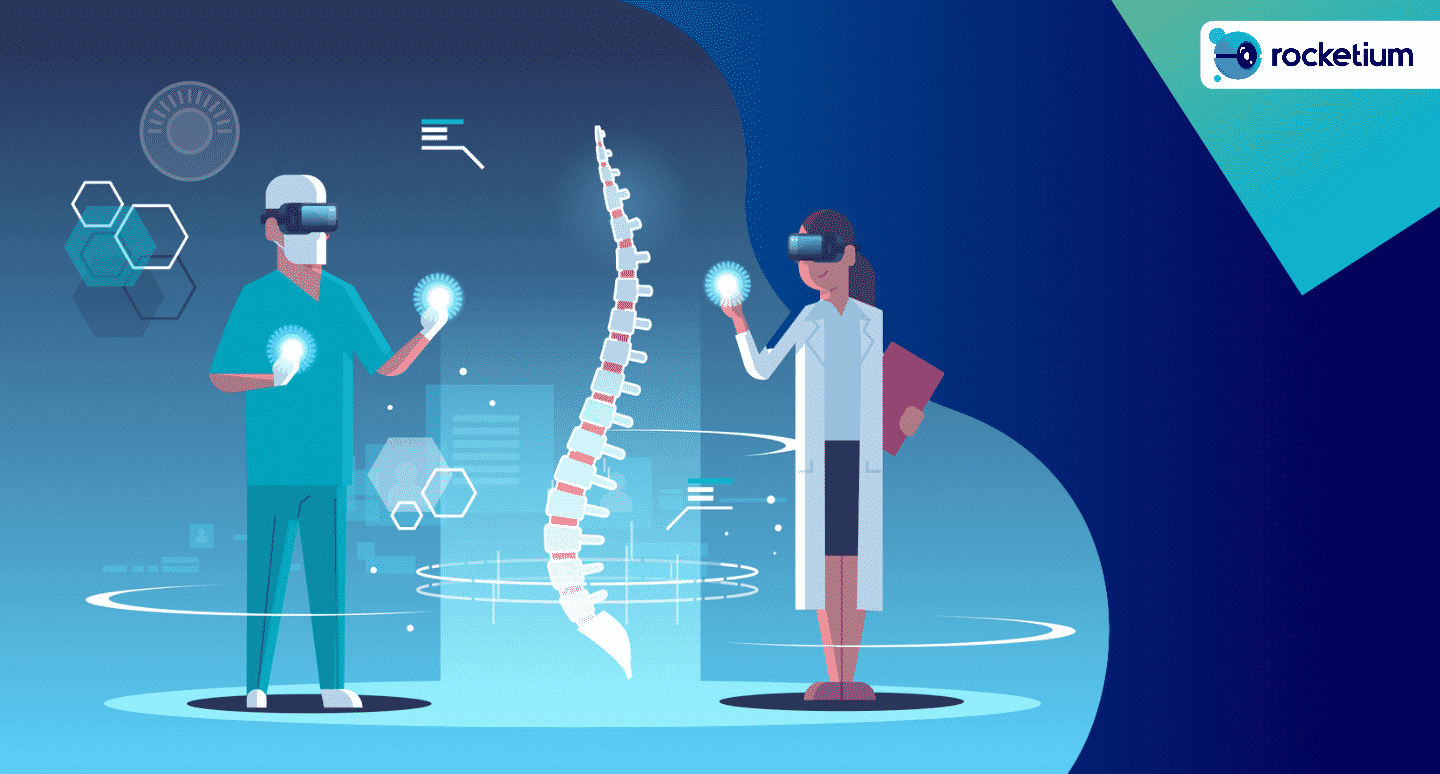 VR technology in healthcare digital marketing is a recipe for success because it allows patients to interact with healthcare solutions like never before.
The UK-based healthcare company Medical Realities used VR technology to teach surgical procedures to students and healthcare professionals. Thanks to VR, they are at the forefront of creating highly engaging educational content in the field of medical science.
The National Health Service (NHS) also uses VR technology and offers a glimpse of what life is like for an NHS health care professional. Patients can have an immersive 360° VR experience and check out various medical departments such as podiatry, orthoptics, dietetics, etc., from the comfort of their homes.
5. Mayo Clinic's content marketing strategy makes it a subject matter expert in the industry
Patients who are looking for answers online want to read health articles that are relevant to them. Healthtech marketing experts understand that content marketing creates three times more leads than any other marketing method. That is why it is crucial to create engaging, relevant, and jargon-free content online because your reputation is on the line.
Mayo Clinic's content marketing strategy has made it one of the most trusted healthtech companies on the planet. If you search any medical term on Google, the chances are that you will find the Mayo Clinic website on the first page almost always. Patients from all over the world trust Mayo Clinic because it has established itself as one of the thought leaders in the healthcare industry.
You can measure the success of their content marketing strategy from the fact that apart from the main website, they have also created microsites dedicated to casual blogging.
For example, the Sharing Mayo Clinic blog focuses on publishing inspiring user-generated content from Mayo patients. Likewise, Mayo Clinic Connect is a community-based platform that brings patients and healthcare professionals together under one roof.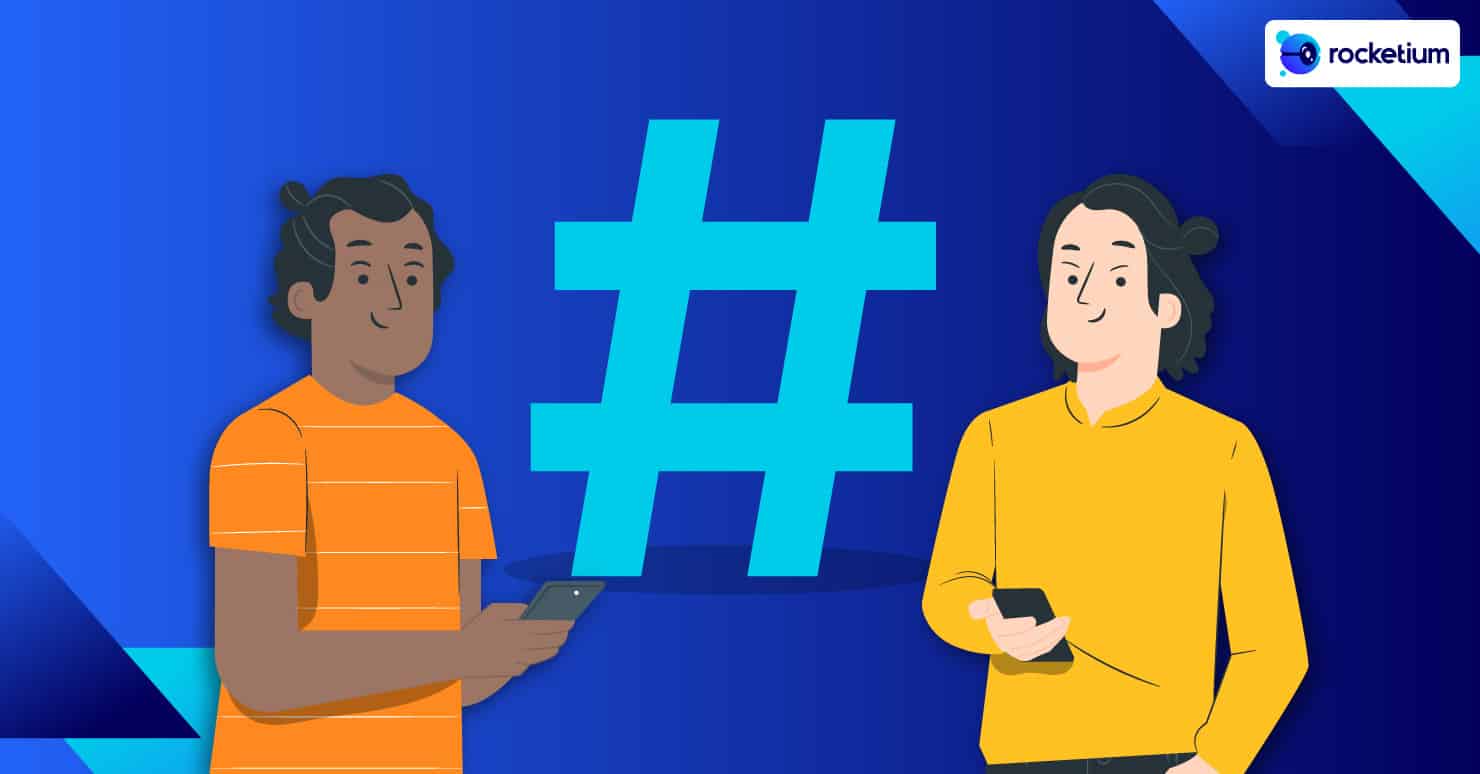 If you are a social media user, you must have come across hashtags. Everyone on Twitter, Instagram, Facebook use them to create trending topics that can go viral. With the right kind of hashtags, you can direct the audience towards the social media pages of your business. In fact, according to Statista, 35.2 percent of Instagram posts had one to three hashtags.
For a healthtech marketing specialist, it is also important to use hashtags effectively. For example, short and simple hashtags that are easy to understand work well on social media. Similarly, it is crucial to know when to jump on the trending hashtags bandwagon and when to use custom hashtags.
During the COVID-19 pandemic, Rochester Regional Health promoted the hashtag #RRHSpreadJoy to spread cheer and hope in difficult times. They collected user-generated content (images and videos) and created a hashtag wall on their website.
Pharmaceutical company Jenssen made hashtag #makeHIVhistory trend on social media when they reached a major milestone in their HIV treatment research.
7. Wego Health works with influencers in the medical community to reach a wider audience
If you think there is no use of social media influencers in healthtech marketing strategy, you could not have been more wrong. The truth is, many healthtech companies have had impressive results with influencer marketing because 49% of the customers trust influencer recommendations.
Growth marketers working for B2C clients can leverage influencer's personal branding to reach a wider audience. This article lists ten social media influencers with significant following that work in the healthcare industry.
In addition to doctors and nurses, patients have also joined social media to raise awareness about their medical conditions. Boston-based Wego Health works with patient influencers and introduces pharmaceutical firms, medical device manufacturers, etc., to their audience.
They have grown into a community of more than 100,000 patient advocates and influencers who share their stories with healthcare companies and the medical community.
Final Thoughts
Those were some of the best marketing strategies that have shown extraordinary results in healthtech marketing. Healthcare companies are always looking for healthtech marketing gurus who can take their business to new heights.
Keep in mind that every industry is unique and has its own challenges. Therefore, it is vital for growth hackers working in the healthtech industry to understand what works best for their industry.