The entirety of the advertising industry is fueled by creative minds. However, traditional advertising is only composed of aspects such as market research, user testing, and analytics. In recent times, the advent of creatives and the nuances in technology backing creativity has added a whole meaning to the creative side of advertising.
Ok! this one's obvious — Innovative advertising begins with the focus on creative aspects which is a perfect blend of banner, creativity in copy, and landing page content. Why? Because the images, words, and media that compose creatives leave behind a longer-lasting, more memorable experience for the users. It also builds a fan community much faster.
So, are creatives the solution to improve your customer base and raise your company stocks? Well! It depends. Multiple experiments back the fact that using creative assets garner more attention and lead to positive outcomes for marketing campaigns in terms of boosting awareness. All of this while spending zero man-hours on creating iterations. Doesn't that sound too good to be true? So, what's the catch?
Primitive thoughts: Advertising creatives are expensive
The spending on advertising typically follows any rise or fall in the GDP of the country. Over the last few years, the ad market has grown to about $646 billion USD in 2019. Disregarding the pandemic, the ad market was forecast to grow up to $865 billion USD by 2024. However, due to the current situation of a pandemic, advertising spend has noticed a drastic drop. Here are the changes in the overall ad spend by country:
Traditionally, the cost incurred to set up an advertising campaign involves the classic creative flow involving a creative team to ideate, designers to execute, and platform cost to run ads — In house or agency. Additionally, the iterations to each creative with a scattered team and no clear communication adding up hours and hours of designer time. The ordeal can completely be avoided through technology pushing designers to focus solely on creativity.
Advertising campaigns using creative assets
Social media ads
Visual content in social media ads would pique the interest of your user base. Besides, using visual aspects in creative delivers an emotional context that has more impact than an advertisement without media. For example, check out this creative-heavy ad of Slack on Facebook.
Slack has visually illustrated what it feels like to sit in 25% fewer meetings in a powerful manner. It is important to focus on how users will feel after using your product and visual content are a gateway to do so.
Fact check —This isn't the only platform where this ad would be shown. Slack would target all the channels where they have an active target audience. The challenge is to break through the digital fatigue and create a unique experience across all the channels.
Creative variants prove expensive to an organization of any size. Tangible or intangible— ad dollars or brand consistency. Embracing creative automation solutions could save organizations thousands of dollars, and also set up an environment where never need to fret over brand compliance – EVER AGAIN. freeing up designer time not compromising on the goal of maximizing engagement rate. Applies to all of the channels listed below.
Native ads
Advertisers and brands love native ads, mainly as they boost click-through rates. Native ads are almost universal and available all across the internet. The chances are good that you might have come across multiple native ads today and not be aware of it. Such is the level of creativity in advertising. However, native ads are controversial as they are considered to "trick" people. Here's a native ad on the New York Times that was transparently misleading.
Minus the ethics, the ad is 100% engaging and feeds on curiosity and you would have also been successful in achieving the goal. However! That's not the point we're trying to make here. The product plug, simply genius.
Apart from Dell's agenda being completely explicit, the "Millenial" angle is practically comatose. To answer the question posed by Dell, millennials are not likely to shun the office due to their flaming increase in student loans. But, if they do so, Dell's hardware could definitely come into play to support their remote work practice.
However, native ads can be informative, interesting, and still sell a product if unique visual assets are used at scale and experimented with. Understanding how to strike this delicate balance is crucial will determine your customers' response and revenue. Have a look at the native ad collaboration between Snapchat and Taco Bell.
Taco Bell sponsored Snapchat's lens in 2016. This resulted in 224 million views over just 24 hours. Who must have imagined that turning faces into tacos would break records! The means of collaborative marketing between Snapchat and Taco Bell helped boost the customer reach in such a short span. Hence, focusing on the creative side of advertising will not only improve the customer reach but also improve their trust.
Display ads
Some of the best display ads are curated by combining different elements. These elements can include imagery, unique interactivity, and several other visual components. However, not only should your display ad capture the customer's attention, but it should also improve brand awareness. Let's decode some of the best display ads to gain inspiration.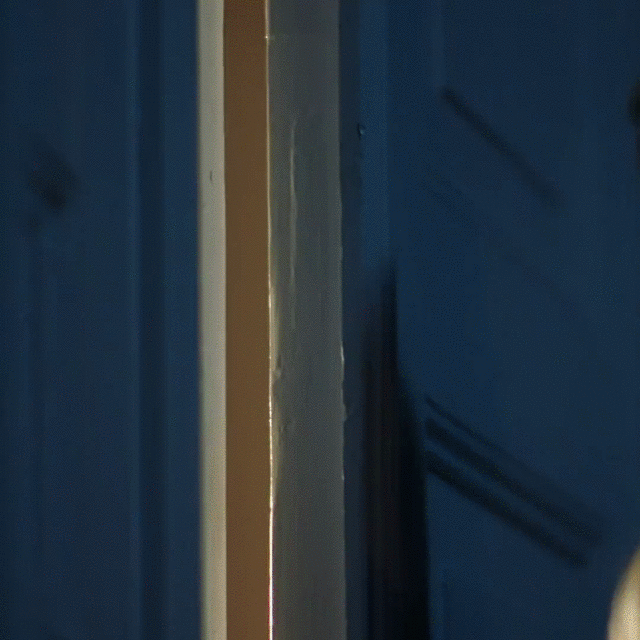 Georg Jensen's video ad proved to be incredibly effective and increased its annual sales by nearly 35%. Typically, video banners perform 3 to 6 times better than static banners. Rocketium helps you create exceptional video ads in 4 simple steps. With dynamic media, you can showcase your product to great effect. 
3 mistakes to avoid on the creative side of advertising
1. Overthinking advertising creatives
One of the most common blunders in creative teams is the fact that they overthink their advertisements. This approach will only prove to be regressive and pressurizing. You need to allow your mind to relax in order to generate a mind-blowing idea.
In the creative field, there is an ever-growing obsession over high-fidelity images. It's common knowledge that pictures help buyers visualize the service or product offered. Generally, people only remember 10% of the information 3 days from hearing it. However, adding an image or video improves recall by a drastic 65%. These numbers strongly suggest that people are wired to value images.
How to draw a line from going overboard and how often?
While images boost the number of views on your ad by an average of 94%, it's important to prioritize. A relevant and appealing creative asset proves to be more beneficial than a high-fidelity image which may not be applicable for a given ad. Most marketers tend to spend excessive time and effort into curating the "perfect" advertisement.
But, when an advertisement looks staged, it tends to create a visual clash which further nudges the customer to skip your ad.
Conversely, using low fidelity ads can make your brand authentic and organic and would improve customer engagement. However, you shouldn't dismiss high-fidelity advertisements. Remember to utilize the right mix of both high fidelity and low fidelity visual content to add weight to the creative side of advertising.
2. Hype for trending content
In the battle to consistently stay on top of the latest marketing trends can consume plenty of time and can seem to be a never-ending quest. In the current days, a majority of marketers have shifted to produce purely viral content.
However, this strategy undermines the true purpose of your brand. Customers are known to stay loyal to brands that they can relate to. The more often you deviate from the core value of your brand, the higher will be the decrease in customer loyalty. Every trend, when overused, becomes mundane and sometimes repellent to the users.
In addition, the uniqueness of your brand might dip. Your brand uniqueness is the most valuable asset for your organization. In 2017, McDonald's took a lot of heat for a really controversial advertisement.  It's almost impossible to offend anyone with food, but McDonald's pulled off a show with incredibly bad taste.
The trend was that of a young boy sharing a heartfelt story of the demise of his father who also happened to mention their shared love for the filet-o-fish burger.
McDonald's went overboard and exploited the boy's grief to sell sandwiches. This incident dented the integrity fo the fast-food chain. So, ensure that you maintain your brand uniqueness and integrity while curating your advertisements.
3. The creative gauntlet
The process from creative ideation to publication typically involves several teams reviewing creatives and finally arriving at an acceptable design. Constantly moving back and forth from the ideation phase back to the brief can be exhausting.
Simplify the creative side of the advertising process to deliver the best performing advertisement. To begin with, ensure that the brief is clear and concise. It's the road map that will help you curate a morsel of insights pertaining to your audience.
At the end of your ideation process, check with this list to validate your idea:
Is your concept unique?
Will your audience find any relevance?
Is there any human connection that you can tap into?
Are you delivering the necessary message to your audience?
Once you complete the ideation process, validate the idea with your team. However, it is important to remember that involving several people in the review process would impair the authenticity of your brand. Going through multiple rounds of reviews is regressive as the nitty-gritty has minimal impact on the consumer. Hence, avoid excessive rework to maintain the integrity of your creative.
Conclusion
Ultimately, avoid overthinking your creative process in order to remove mental roadblocks and generate engaging ideas. Simplify your processes and incorporate a multitude of creative asset variants into your advertisements to experience increased customer engagement and ROI boost.