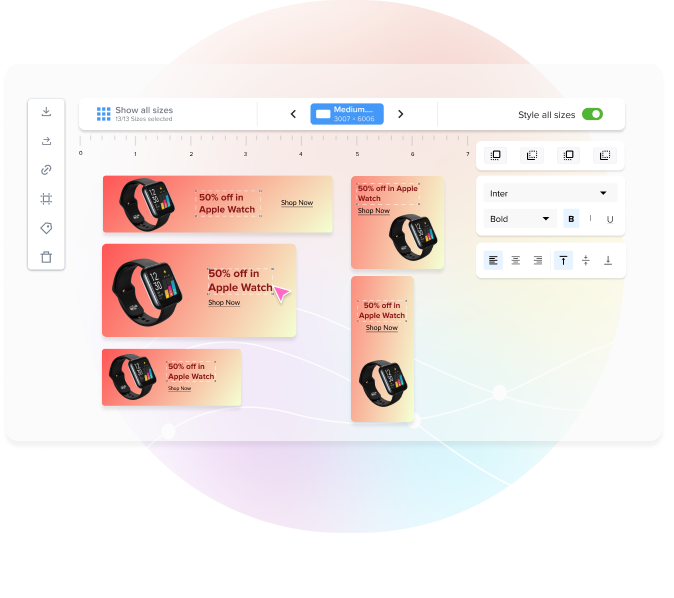 Auto-size your key visual across channel mandates
Be ready to go live on multiple channels, run ads to optimize across devices and browsers, style assets in bulk, get cracking with one-click presets.
Groww auto-generates banners in over 30 sizes for its GDN campaigns
Once base sizes are set, Rocketium's AI engine automatically resizes all elements in a banner and adjusts it according to the shape and size of the artboard in chosen dimension. Adopting Rocketium has made Groww's entire production process for GDN ads over 30 times faster!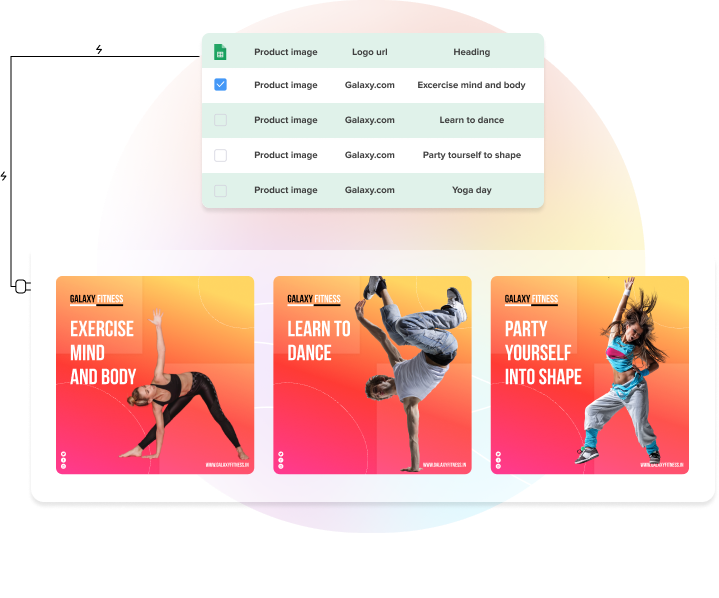 Scale content with a spreadsheet
Once your key visual is ready -- wave the magic wand with a spreadsheet and create all the adapts you need. Use assets stored in the DAM to have the message tailored for a specific set of audiences, create multilingual adapts, or just experiment till you get the right message across. All with just a click.
Instant offer roll out on 1000+ brands: Purplle
Purplle, known for its largescale sale campaigns, creates and updates offers on products from over 1000 brands instantly, through spreadsheet imports. They have noticed a 6X improvement in go-live time while changing offer values for a large catalog of products.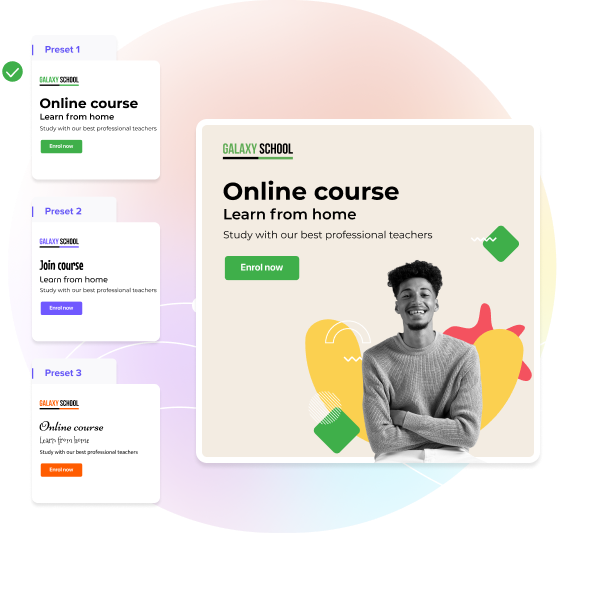 Create and save styles for one-click access
Last-minute campaign launches? Use styles from winning campaigns and auto-generate multiple banners in minutes. Have marketers and brand experts self-serve last-mile requirements, without overstepping brand guidelines.
Bulk editing to make dynamic pricing edits: bigbasket
The bigbasket app has a wide range of banners highlighting city-based discount offers on varied products. These prices differ based on region, and inventory among other factors. The team multi-selects required banners and makes changes to dynamically edit prices to live campaign creatives, with 20X faster TAT on the banners.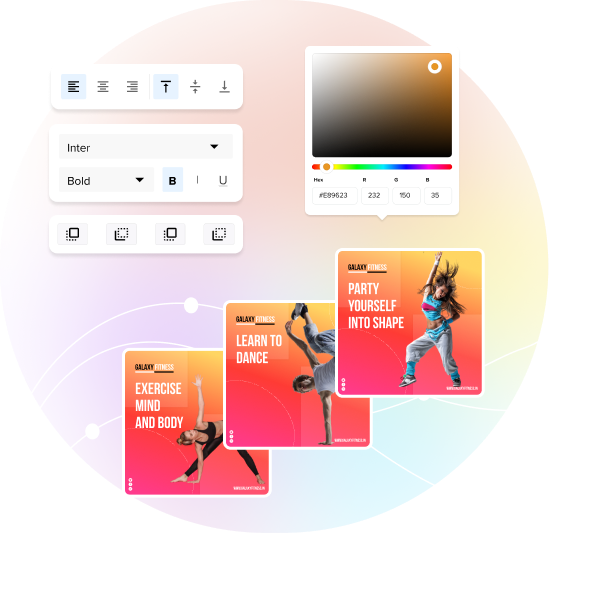 Accommodate last-minute rush with bulk editing and styling
Campaigns are all about the bulk -- sizes, style, content adapts, and more. Have your changes applied across sizes and creatives, forget having to do redundant recreation ever again.
If you are the sum of the company you keep, this is a group you'd like to flaunt!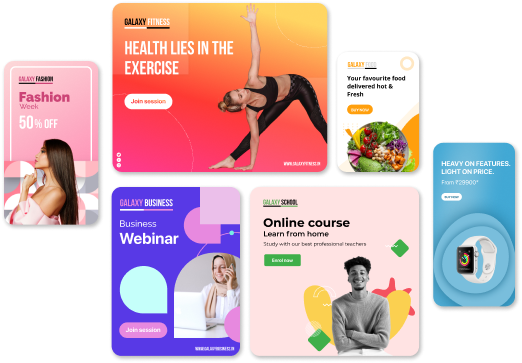 Are great campaign ideas burning with an embarrassing TAT? Come, change that!
Let our automation consultants hear you out and prescribe the right course for your marketing and design teams!