Applications are perhaps the best channels for promoters to catch the consumers' attention. In today's business environment, many companies lobby in mobile applications to promote their products. With just a click from the user in a mobile app, different ads would appear.
Through cutting-edge information tracking and client focusing, in-app advertising has gained popularity, especially for the advertising industry.
What is Mobile In-app Advertising?
Mobile in-app advertising is the specialty of promoting your business to engage mobile users. Once done right, the in-app promotion gives you customized time and area-specific data. Hence, people can get what they need precisely when needed, regardless of whether they are in a hurry.
From the advertisers' perspective, this advertising strategy is a viable correspondence technique for mobile distributors. Through it, application programmers get paid to serve commercials inside their mobile application. With modern information tracking and client targeting, the mobile in-app platform permits promoters to arrive at customers with pinpoint precision.
Mobile in-app advertising comprises advertisements that show up on smartphone applications, tablets, or other cell phones. Mobile ad formats, customization, and styles can fluctuate as numerous online media platforms, sites, and applications offer their own exceptional and custom-made promotion alternatives.
Mobile In-app Advertising: The New Marketing Trend
Mobile in-app advertising is, as of now, the quickest developing type of mobile marketing available. As per BI Intelligence assessments, the United States app installs advertisement income shows increased projections of more than $7 billion by year-end 2020.
Keeping in mind that this might be breaking news for the promotion business, mobile specialists have been following the trend of mobile in-app advertising for quite a while. This idea results in an abundance of data featuring the immense benefits of in-application advertising.
1. Increase Use of Mobile App
Americans took an average of 10 hours out of each day on cell phones in 2016. Almost 33% was spent on cell phones or tablets. It implies that the typical American goes through more than 500 hours of the year exploring sites or chatting on their cell phone.

Over 4.5 billion individuals own and use cell phones on a global scale starting in 2019. With up to 80% of web traffic occurring on mobile, it's then more than clear why this is the place where most clients can figure it out at some random time.

These estimations are the things advertisers attempt to keep up with to arrive at more clients. With the increasing use of mobile apps, advertisers gain sufficient freedom to catch user attention. Similarly, consumers can examine the business and its products on a gadget they use so often.
2. Mobile Commerce And Mobile Marketing Synergy
Mobile commerce is the business of buying and selling merchandise and ventures through remote handheld gadgets. As a type of e-commerce, it empowers clients to get to internet shopping platforms without utilizing a PC.
Instances of mobile commerce are in-application buying, mobile banking, virtual shopping applications like Amazon. There are also mobile wallets like Apple Pay, Android Pay, and Samsung Pay.
Buyers are utilizing their cell phones to buy things from Amazon, eBay, and other business platforms. Business firms as extensive as Walmart and even small businesses seem to be perceiving this. They created easy-to-understand portals and sites to work with deals.
Companies have adapted to the mobile commerce trend and synergized their mobile marketing strategy. In the same manner, promoters and businesses ventured into in-app advertising to encourage in-app purchasing.
Research forecasts that before the end of 2017, 60% of internet business visits will start on mobile and smartphones. Companies that create synergized mobile campaigns, which guide buyers from product launch to end purchase, will see a significant lift in income.
3. Improved Customer Targeting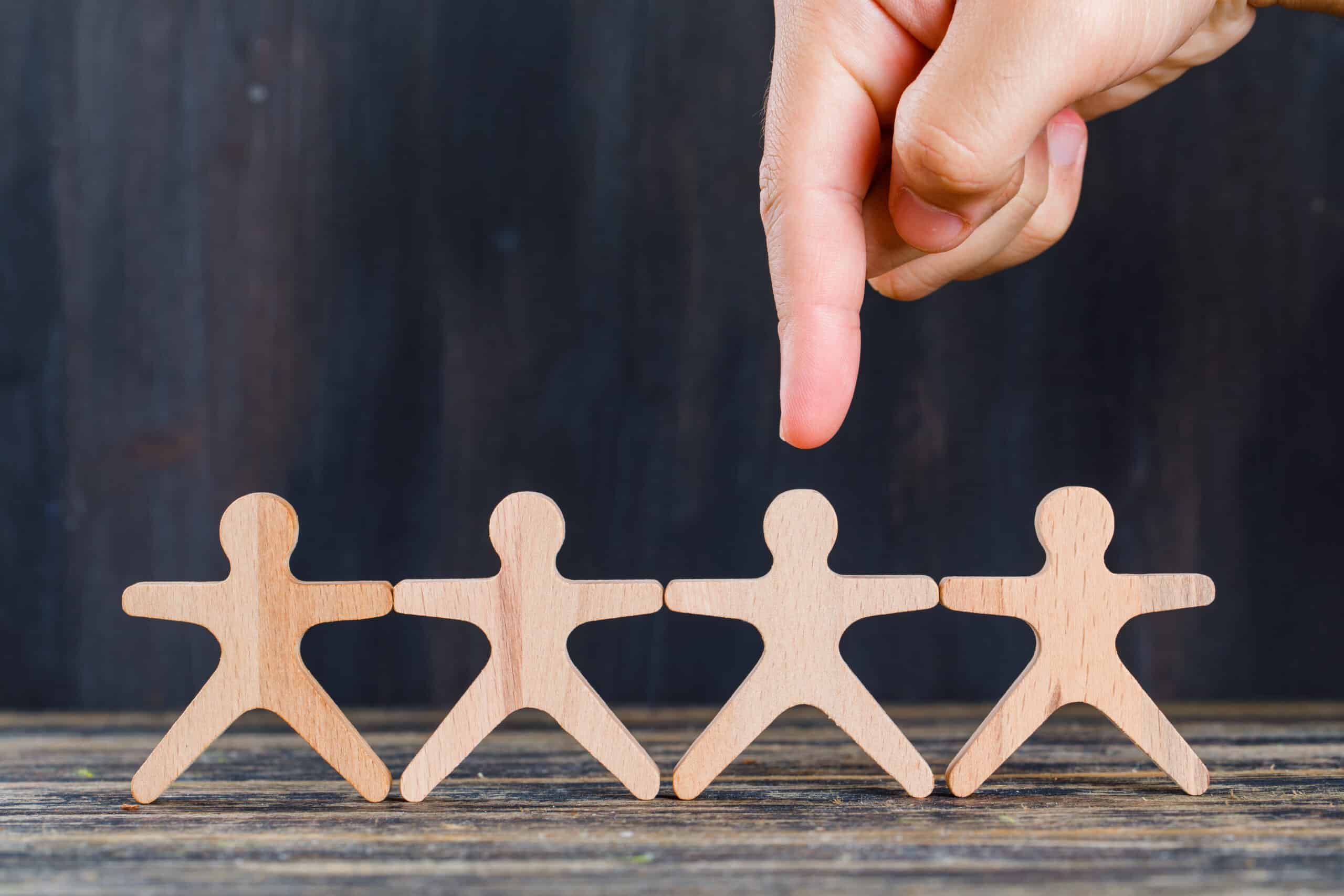 Since applications can gather first-party information on a select premise, they can also access essential user information like sex and age. This feature makes it simple for advertisers to reach their optimal crowd through mobile in-app advertising.

Inside the in-app interface, promoters can likewise mobilize geo-area information to guarantee that they are arriving at clients at the opportune time and in the ideal spot.

Inside the application, it attaches a dynamic client ID to every exceptional mobile phone's gadget ID. It empowers in-app advertising to give genuine user-driven targeting.

Moreover, most applications are opt-in, and device IDs keep going for as long as 21 months. It is around multiple times longer than the average cookie.
4. Mobile In-app Advertising Reaches Broader Market
Mobile phones and gadgets are turning out to be progressively mainstream apparatuses for communications across all countries. They are more modest, lighter, less expensive, and more versatile than PCs and workstations.

Producers also react to purchaser interest and develop quicker, more impressive, and more affordable phones. These advancements imply that advertisers have a brilliant chance to put their showcasing messages under their buyers' control. It permits advertisers to contact a lot more extensive crowd this way.

Moreover, some mobile apps localize messages and content to specific countries. Advertisers can take advantage of this fact through in-app behavioral analysis. It will allow them to localize in-app advertisements as well, thus reaching a broader market.
5. Greater Click-through Rates
Advertisers need to know why in-application publicizing is something beyond publicity. First off, in-application advertising offers higher active click-through rates than web promoting.

According to research, the navigate rate for applications is 0.58 percent, while the web has a 0.23 percent CTR. Likewise, another study showed that in-application promotions perform 11.4 times better than ordinary banner advertisements.

The result exhibits why in-application promotions are frequently unrivaled. Given the high connection between's CTR with leads and conversions, this is one of the crucial reasons companies should target clients in-app.
6. Mobile In-app Advertising Benefits from 5G
Mobile in-application promotion is going to get a tremendous lift from propels with 5G. By 2023, worldwide 5G cell phone shipments will number more than 424 million.

5G smartphones are relied upon to address a significant exhibition jump for client experience on mobile. These are exceptionally top-notch media and intuitive advancements, such as mobile gaming and video web-based spaces.

These improvements open up a pile of new liberties for advertisers. It gives them more remarkable space for innovativeness. Likewise, 5G opens the entryway to convey excellent, intelligent advertisements onto mobile phones.
7. Mobile Apps Overpower Websites
Mobile applications offer a dynamic interface for advertisers and promoters to catch shoppers' attention and urge them to see and connect with their promotions. Mobile sites and applications share numerous similitudes. Notwithstanding, there are vital components that set them apart.
Mobile apps use a device ID, which ties to users. It typically lasts for at least 21 months. Moreover, users opt-in when they install the app. On the other hand, Websites use cookies that only last for 24 hours. It ties to the browser, and users do not opt-in.
Mobile apps have greater access to user data such as location, device type, gender, age, and wireless carrier. In contrast, websites only have access to users' most visited sites and browsing habits.
Adblocker technology functions well on websites. However, it has not yet advanced to in-app ads.
8. Interactive In-app Ad Formats
Mobile applications offer unique platforms that grant promotions to flawlessly incorporate inside the in-application content. It diverts mobile advertisements from an unwanted interruption to a pertinent idea that upgrades the clients' in-application experience.
Advertisers consider how clients utilize their gadgets and encounter advertisements. By doing so, they can choose the correct promotion designs for an in-application advertising effort.
Why Businesses Need Mobile In-App Marketing Strategy
Your business needs a mobile in-app advertising strategy for the same sentiment that you need a phone and wi-fi access. That is the age wherein we live! Stroll around any significant city, and you'll discover something beyond a couple of people with faces stuck to their cell phone screens.
Mobile phones will remain for the long haul. If estimates are correct, it will soon be obscuring PC use. If you don't have a mobile in-app advertising technique yet, it's an ideal opportunity to get moving! Here's why.
1. High Consumer Engagement
Mobile applications are an incredible system to keep your users drew in with your business. It offers notable highlights that are more captivating than the web. Applications can encourage both current and potential users to draw in and keep on connecting with your business. Moreover, in-app ads act like delicate updates that pull your users back to your business.
2. Direct and Customized Marketing Medium
One critical benefit of in-app advertising is that it furnishes organizations with the chance to customize their campaign. By utilizing client profile data, businesses can attract their clients independently. This feature is critical when over 70% of buyers expect customized encounters with the associate brands.
An application furnishes brands with the greater chance to offer an exceptionally customized user encounter and create further associations with clients. Hence, it prompts better results and commitment to the brand.
3. Establish Brand Image
Quite possibly, the main thing in-app advertising offers to buyers is awareness and communication with your image. It shows that your product exists in the market. Also, the more often a buyer is presented to your brand, the higher their purchasing expectation becomes. It is thus that mobile in-app ads show a powerful technique for advancing and building brands.
4. Secure User Feedback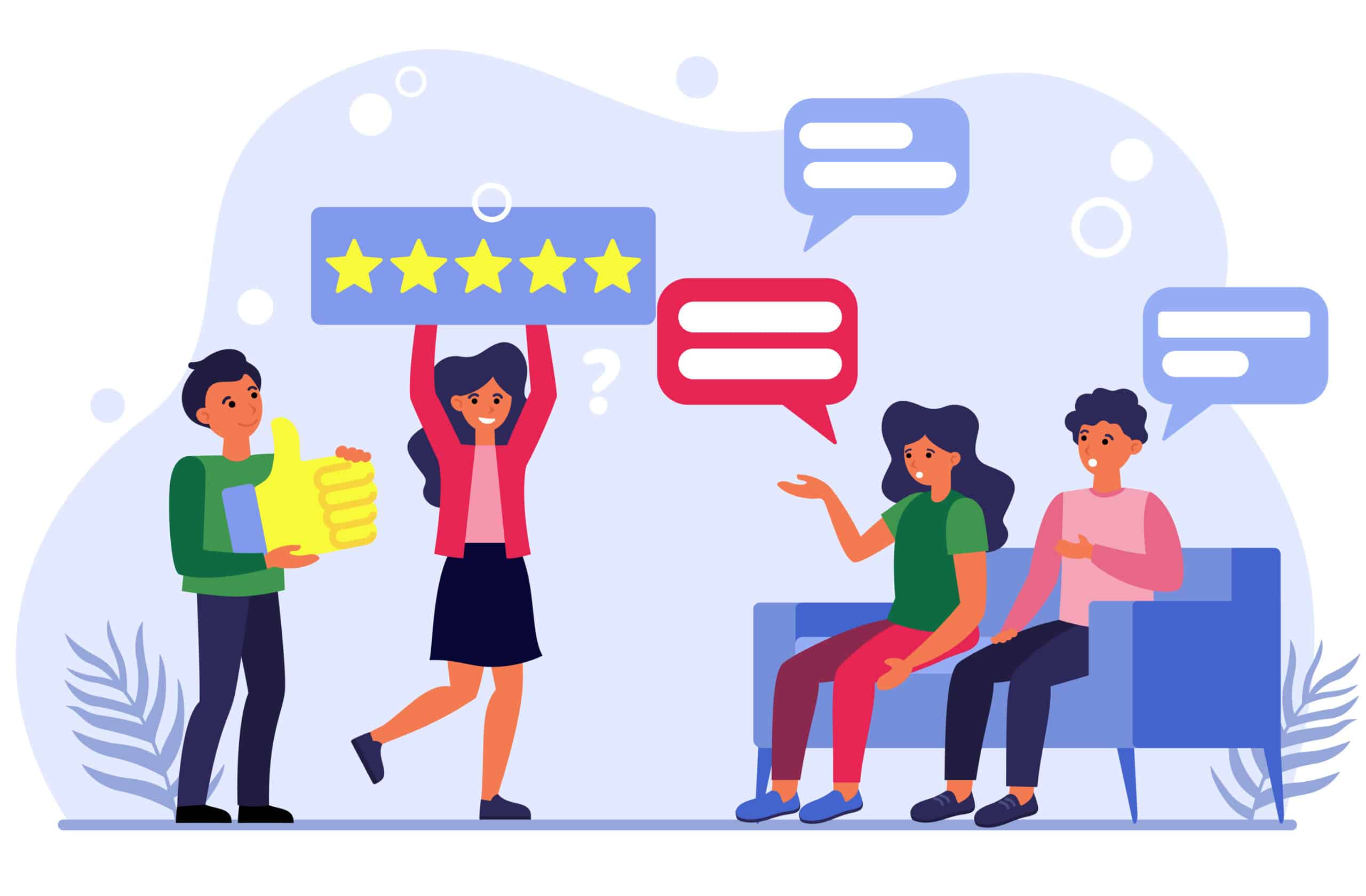 You can use the in-application behavioral investigation to gauge input. When users start undertakings on various occasions without completing or more than once tap similar buttons, again and again. They're likely disappointed or confound.
You can likewise demand unequivocal input utilizing in-application prompts. Applications can be truly hearty, which means there is such an excess of extraordinary usefulness that it's simple for application developers to neglect minor irritations.
5. Allows Business to Acquire Positive Reviews
Positive online reviews can drive more traffic and possible users to your application. However, just a few clients will intentionally leave positive, spontaneous criticism on audit sites or commercial centers. You can use in-application prompts to request these audits.
Mean to trigger these prompts while users appreciate the application. Once users have signed inconsistently for seven days, it's an excellent opportunity to request an application survey. Reviews on the application store can be more compelling to users than outsider audit sites or audits posted via online media.
Final Thoughts
Brands and business firms cannot just lobby on the mobile web. Mobile applications are developing quickly. Likewise, in-application advertising offers advertisers an excellent chance to focus on the perfect crowd at the perfect time.
There's no doubt why mobile in-app advertising gains popularity in the business industry. Aside from the fact that people spend more time on their smartphones, mobile in-app advertising also has many features. These excellent edges explain why businesses need a mobile in-app marketing strategy.