Whether you have a small start-up or a large business, you must find ways to connect with your customers. But a generalized marketing strategy won't do you any good. You have to take the time to consider what your customers need along with what their buying behaviors are. In short, you discover the best approach to meet every user halfway.
If you want to provide relevant products or services, micro-segmentation is a great way to start. It's a technique that lets you offer relevant products or services with a personal touch. What's more, you can use them in apps to convince potential customers to subscribe or buy a product or service.
Want to know how? Learn about micro-segments and how to target them through in-app ads in this blog.
What are Micro-Segments?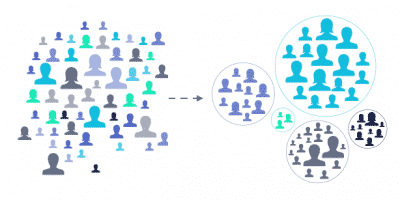 Micro-segments are small groups of customers or users in the database. This tiny group is selected using large amounts of data about user behavior. Thus, companies can use micro-segments to get relevant marketing strategies. 
Creating micro-segments has many benefits. According to a study on people's behavior towards ads, more consumers prefer personalized ads and content. Consumers who receive tailor-fit emails are more likely to open and read them. Also, personalized customer experiences will likely result in a sale.
How To Create Micro-Segments
It's impossible to make micro-segments without first understanding traditional or classic segmentation. In traditional segmentation, companies create an ideal group to concentrate their marketing budget on users that will likely convert. Meanwhile, classic segmentation utilizes tons of valuable data to generalize.
By using traditional segmentation, you get a general look of customers using specific data such as:
Demographics (gender, age, education, and income)
Behavioral data (preferred brand, app use, and purchase patterns)
Geolocation (location according to country, city, or region)
Psychographics (values, preferences, lifestyle, and many more).
Though it is great to look at as a summary, these are generalized data. So, they may not produce focused marketing strategies.
That's where micro-segmentation comes in. This strategy may be as specific as a group of employees hungry for lunch. They might have set their eyes on some food delivery apps, but they haven't made up their mind. So, a little push like a "free delivery offer" could have them click on the check-out button instantly.
In short, micro-segments transform a large and general segment into smaller groups. This is all with the help of machine-learning, AI-driven algorithms. But now that you know of micro-segmentation, what's the next step? Your best bet is to pair it with a good marketing strategy to improve your conversion rate significantly.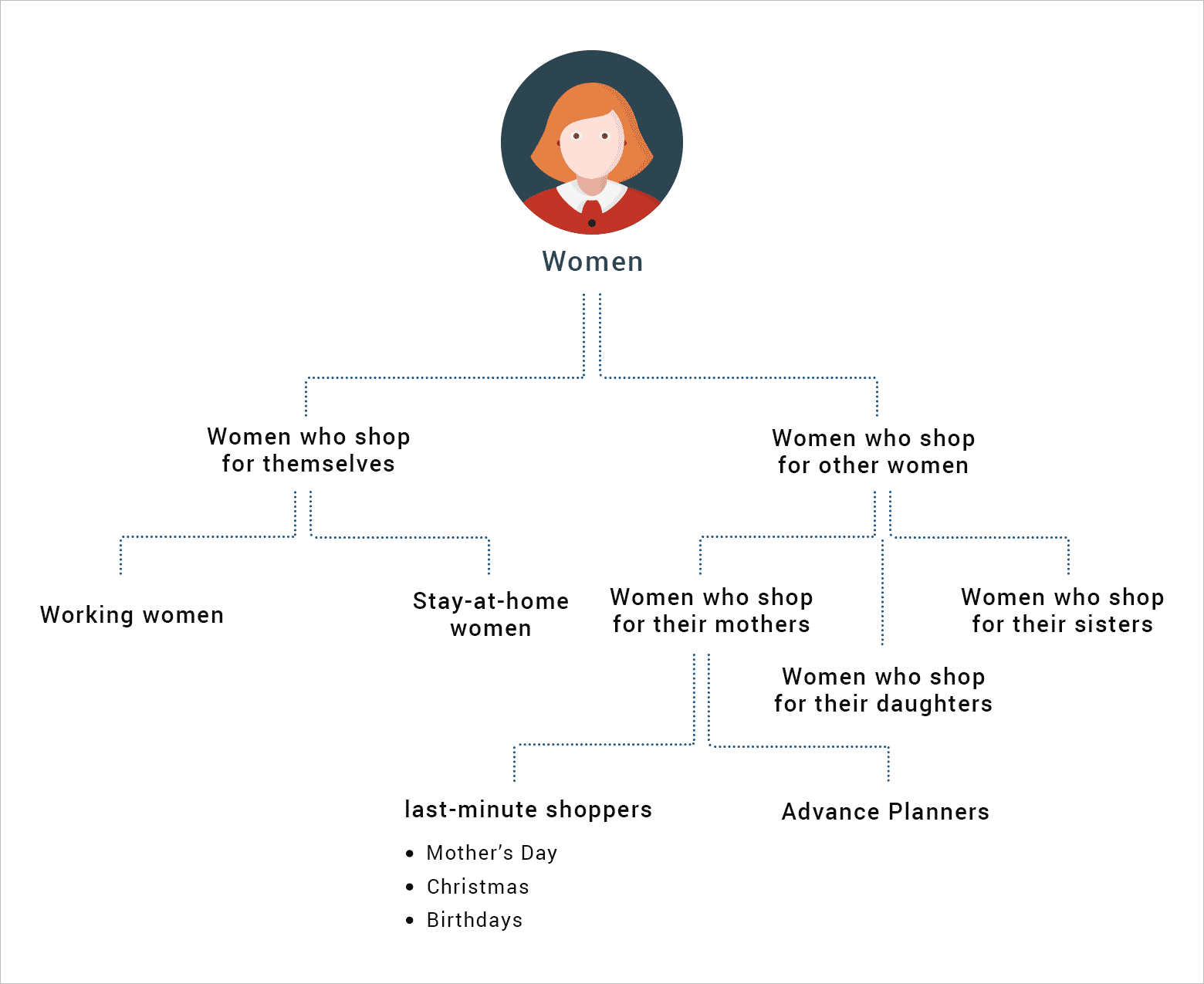 To give you an example, imagine there are seven days before mother's day. If you're a jewelry business, you might want to push an ad with keywords on "Precious Jewels for a Precious Mom". Daughters and relatives rushing to buy a gift might stumble on your ad and click "checkout" on the get-go.
5 Potential Ways To Reach Micro-Segments
Micro-segment marketing is all about personalizing campaigns developed for a particular micro-segment. You customize emails, messages, or content to make your marketing strategies more relevant.
Your messages are tailor-fit to cater to your audience's preferences. And so, it offers something that customers will like. These actions help drive customer engagement, improve retention and increase revenue in the long run. Here are different ways to reach micro-segments:
1. In-App Messages
Did you know that sending in-app ad messages works great for micro-segmentation? That's because they're targeted messages or notifications. These are sent to potential customers while they're on their cell phones.
In-app ad messaging promotes the engagement of marketers and users when they are most suggestible for a call to action. Buffer did research on the best time to run Facebook ads and discovered that ads posted between 1 to 3 PM on Thursdays and Fridays had 18% higher engagement rates. They did put a disclaimer below, telling businesses always to base their decisions on data and relevancy.
Still, marketers can use this data to introduce their products or services, promote offers, discounts and deals and announce updates.
2. Push Notifications
Another way to increase engagement with your targeted segments is through push notifications. This kind of message appears on a cellphone or mobile device, similar to mobile alerts or text messages.
Users on your app can receive push notifications from you at any time. To take advantage of that, send in unique information about your business that will intrigue your customers. By default, push notifications are always on for android apps. Meanwhile, iOS requests permission at the time of install.
3. Text Messages
Users can also receive messages from you if they give permission for your app to use contact information. Text messaging is a cool way to tell your customers about your latest deals, promos, and offers. You can even text your customers about your new products, services, applications, and more.
4. Emails
Reaching out to your users through email can produce good results, but that depends on your email marketing strategy. Success in email marketing depends on delivering the best value to your users and not just another email tossed in the spam folder.
Micro-segmenting your email list is a great way to create personal connections with your users.
You can sort this list according to your users' details and the content they have accessed in the past. But it doesn't end there. You'll need to add, update and clear your list according to your specific criteria. That includes the age bracket, gender, and preferences of the audience you are trying to reach, to say the least.
Eventually, you will get to know new regional variables that can spark sales and create additional segments. This will also help you send the right message to the correct person at the best time. Proper segmentation gives you an understanding of your users so you can communicate more effortlessly and more efficiently.
5. Web Messages
Web messaging is another marketing strategy that helps target your segments and deliver usable content. You can send all kinds of messages to your users, similar to text messages. But for web message marketing campaigns to become successful, you need consistent, transparent, and empathetic statements.
Although there are a lot of techniques, you may want to leave room for error. After all, what can work for one industry may not be so for others. Still, there's a way to push your ads further to quicken conversions, and that is your in-app content and visuals.
How Content & Visuals inside your app effectively reach Micro-Segments
An in-app ad is a strategy for app publishers where developers are paid to provide ads within the mobile app. Using high-tech data tracking plus user targeting, you can reach your micro-segmented groups with fantastic accuracy. Here are more reasons why using in-app ads is best to cater to the needs of your micro-segments.
No ad blockers
Users can get updated information about your apps, such as changes in your policy, new features, updates, or promos regarding your products and services from your app as well. Because there are no ad blockers, you get to inform your users about anything that interests them, depending on how they use your app.
High click-through rates with in-app visuals
People are more likely to click when it's a video, an image, photo, or any in-app visuals. Although in-app visuals are more expensive than website content, you can guarantee a return on your investment. Studies show that ad visuals have 7.5 times higher click-through rates.
Online and app users have developed a limited attention span. Most users prefer to watch a video or check out images rather than reading texts. You can bank on this to get your message across and reach your desired audience with massive success.
Great video completion rates with in-app video ads
Video ads are a sure-fire way to reach your micro-segments. You can say so much in a short 5-minute video compared to a long, multiple-page article.
You can play In-app video ads anywhere within the app. Though it may be annoying, users are still more likely to click and buy when they see lively moving ads.
Target audiences with higher precision (with mobile app data)
Using mobile app data can help you create targeted groups with enhanced accuracy. The data collected from a mobile app gives you specifics on your customer. You'll be able to offer products or services that suit them with the best precision.
How To Personalize In-app Ads For Micro-segments
To win in the competition, you'll need to give personalized content in micro-segments. The good news is there are many ways to come up with awesome customized content.
1. Location-based notifications
Offer promos, new products or services, special deals, and offers based on your user's location. Users are more likely to accept offers when they find these helpful or relevant.
Send Location-based notifications via text messages, email or web messaging; users can opt to receive these notifications or stop receiving them.
2. Vernacular messaging
Your users will appreciate your efforts in getting to know them better by speaking in their native tongue. Greet them good morning or good evening according to their local dialect. Match it up with a local promo, special offer, or deal for maximum effect.
In fact, this technique is used by content generation platforms, including Facebook, Twitter, and YouTube. Google has also focused on vernacular content, which has improved the distribution of different types of restricted content.
This huge increase in the distribution of local or vernacular content has caused content creation and consumption to go up. Knowing this, you can bank on developments to further cater to your micro-segments.
3. Produce a variety of creatives specific to each segment and even each individual
People learn differently, with most users favoring creative visuals rather than texts. Invest in creative content such as videos, infographics, stock photos, and striking images to capture your users' attention.
Nowadays, it's easy to publish creative content with content creation tools available online. Tools like Canva, Adobe Spark, and Pixlr give you templates and pre-made designs. All of these are geared towards boosting your brand. You can even hire talented people to help you get the content you need.
Focus on establishing your brand and products visually. You can capture your users' attention by creating a story that empathizes with your users. By engaging with them using creative content, you help leave an impression in their mind.
4. Run rigorous A/B tests
A/B tests or split tests determine the different variations of your users' online experience. By meticulous testing, you can see what affects your conversions the most. Also, A/B testing allows you to change the audience, ad creatives, placement, and other variables to figure out what exactly resonates with the audience.
Are In-App Ads on Your List?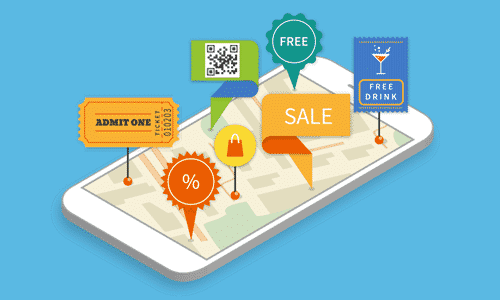 In-app ads will help you create the best user experience for your micro-segments. You need to develop timely and relatable in-app marketing strategies to retain your users and dominate the competition.
It's not too late to use micro-segmentation as a marketing strategy. As long as you have enough user data to work with, micro-segmentation will indeed become your new go-to marketing tool.

Subscribe to our newsletter
Recieve such insightful content on Design & Marketing every month!
Thank you for subscribing.