In the beginning, video advertising was an expensive and lengthy business, but with the advances in professional video production equipment, smartphone technology, the ease of use of platforms such as YouTube help you to master the techniques of video advertising. Almost anyone can make use of them.
The Internet has helped marketers, entrepreneurs and businessmen to bring their brands, services, and products to new levels in order to go up the ladder and succeed. Today, with the Internet so accessible, an online store is the easiest and the best way to connect with a wider audience. So, it is only obvious that the advertising will be done on the internet as well. One of the most powerful marketing tools today is video advertising.
The thing is: easier, faster, and cheaper does not mean superior. This hardly means that one will not make mistakes. You are bound to make mistakes but for your ease, I have listed 5 common online video advertising mistakes that you must avoid in 2017 if you want to see any ROI on your work.
1. Lack of Creativity in Video Advertising Strategies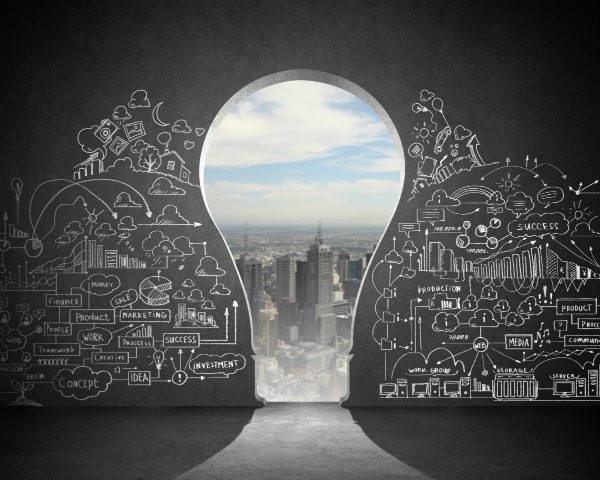 First and most obvious thing is that you need to create a video that screams quality or else your viewers are not going to trust the advertisement. Your foremost goal should be to keep the viewers from clicking the skip button. There are many ways to do this. First, the method of enhancing your video is to use visually appealing colors, backgrounds, and animations.
Video advertising is not just about visual images. Effective videos all harmonize the images with the best use of voice and text. All of these components need to be taken into consideration when producing your video then the audience will get tangled in its trance. Everything needs to be deliberate and intentionally planned. You can also add in intriguing audio and effortless
transitions to keep viewers engaged.
Remember, it is hard enough to grab peoples' attention these days, so try to limit your videos to no longer than 1 minute. The key, even in these cases, is to keep it engaging and entertaining that gets to the point quickly; keep the attention span to average around 30 seconds. Tell a great story because stories connect with people. Try to get a viewer to take an action within the first 30 seconds.
2. Underutilising Social Media for Video Advertising
Nowadays all of us are on your screens, whether it is a phone, I-pad or a computer screen and are browsing the internet non-stop. Your video needs to be able to reach people. YouTube is great, but it is not the only player in town. Maximize not only your reach but also your SEO by publishing your videos on all possible platforms such as Facebook, LinkedIn, Twitter and Instagram. Your video needs to be able to reach people. The more audience it will reach, the more SEO ranks you will have. This does not mean load the video to YouTube, then copy and paste the link on the other social media platforms.
The thing is when you load your video into platforms natively, such as Facebook, you get more views as you would get if you had just put a link to the YouTube video. Agility is one of the online advertisings greatest gifts, and many advertisers are guilty of failing to take advantage of it. Online advertising provides real time feedback from your audience in the form of which ads are clicked and which are not, which landing pages convert and which don't, and a laundry list of other engagement metrics that can tell you whether your audience is responding to your campaigns or not.
3. Not Aligning the Video Advertising Strategy to Your User Personas
The purpose of your video should be to reach your targeted audience. It should be able to make people connect with the product you are selling and hypnotize them into buying it. So, you must ask yourself is your video enticing to the people you are trying to reach? If it is not then you need to up your game. You need to go back to the storyboard. You want to make a video those appeals to exactly the kind of people who will find value in your products or services.
Think of your video as another direct mail piece. It must be specifically targeting the personas you have created. The more precise your targeting is, the better ROI you can realize. If facts tell and stories sell, then don't make your video a list of facts about your products. Remember to focus on telling stories about people using your products instead of products themselves. If your story is well told, then people will seek out more information and will be willing to buy whatever you are selling.
4. Not Using In-Stream Ads in Video Advertising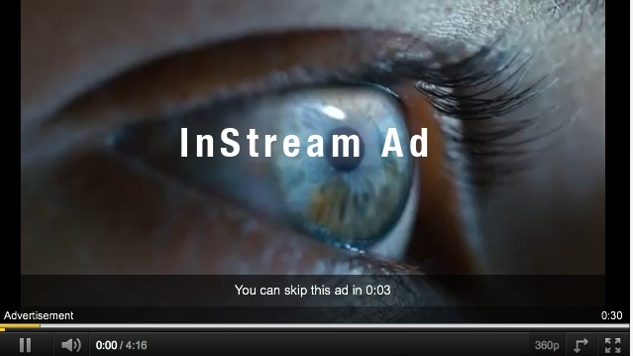 In-stream ads are the short ads that you see when watching a YouTube video those can be skipped, and let me tell you, they are by far the most effective ads you can run if your goal is to increase your sales. If you are running branding exercises, then you might want to check out the ads that YouTube offers, that cannot be skipped.
If you create content directed at a specific target audience like you should, your video will not only resonate with those who find value in it but your business will affect as well but of course in a good way. I've seen advertisers complain about YouTube that it is not effective only to later find out that they were not using in-stream ads, to begin with, because they thought it was a waste of money. Test it out for yourself and see what the data tells you. Remember to focus on quality over quantity with your video statistics. You must keep in mind that it may take months or years before your video starts garnering a lot of views.
5. Under-budgeting Your Video Advertising Campaigns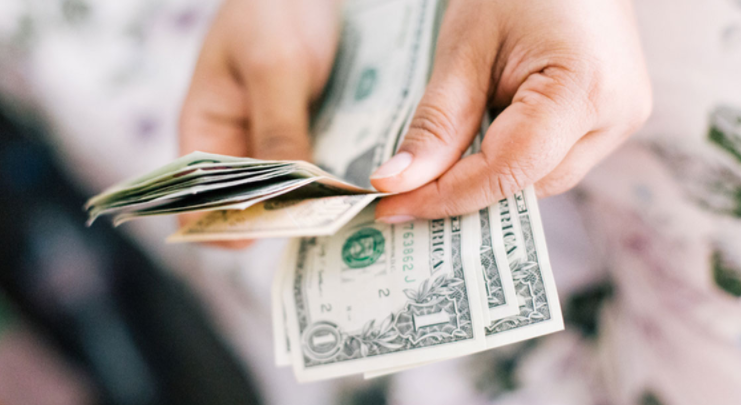 Now, we all know, starting something new is risky but if you go all in and embrace the changes then the odds will be in your favor. Mostly, I have seen new online advertisers launching a new campaign in a new advertising medium with a small budget because they are scared that it will end in a disaster. While it certainly makes sense for advertisers to test out a campaign with a smaller spend but the thing is committing to a small budget may lead to poor performance.
This problem frequently occurs with retargeting. Web Design Agency advice and warns advertisers who neglect to spend enough on their retargeting campaigns will only be able to reach a smaller audience as their content will not reach a larger audience, which is, in return insufficient to reinforce the branding message and improve overall recall. A video with an appropriate amount may have been incredibly successful, but by under-budgeting, you will end up seeing mediocre results. In fact, the biggest obstacle holding back many advertisers is a budget that is simply too small.
Taking risks is a key component of online advertising and the savvy online advertisers will step outside their comfort zones to build strong campaigns that will reach to your audience globally and across channels. Video online advertising offers diverse endeavors and is ripe with opportunity. Avoid the mistakes mentioned above, take advantage of the opportunities provided, and you will be well on your way to becoming a successful video online advertiser.