Speaker Info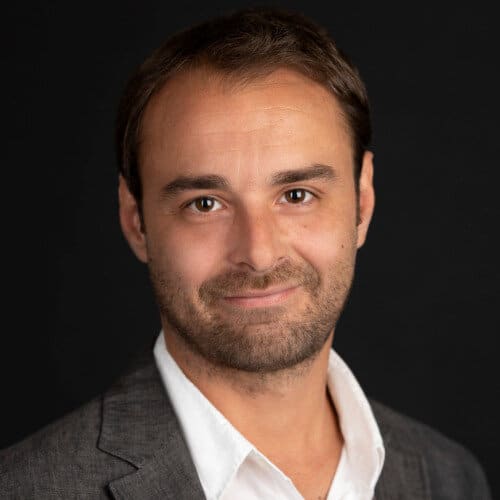 Guillaume Dumortier
CEO, Growth Concierge
How to build your campaign 'Go Live' Checklist 📈
Designing visuals is a quintessential part of any marketing effort. Amid the high density of content available around the Internet, these visuals are what drive awareness, audience growth, and sales for a brand.
So, how do you know which creatives work best for your brand and what your audience would like to see? By following a strategic and systematic approach to marketing to gain a better insight into the algorithm and stay ahead in the game!
We got the opportunity to have Guillaume Dumortier – the Founder and CEO of The Growth Concierge – share some insights with us about building successful marketing campaigns by testing, analyzing, and optimizing the visual content.
Importance of Visual Content for Brands
Visuals are the first point of communication between a brand and a customer. In fact, they're essential for every stage of the customer journey and for every touchpoint – be it the first time they're discovering a brand or when they know and trust a brand and are likely to purchase from them. That's because customers tend to look for visual cues to form a cognitive association with a brand. How a brand presents an ad or any form of marketing content influences how the brand will get registered in their brains or if they will even remember it!
So, what makes your customers associate with your brand? Your branding has a huge role to play in it and a large part of that includes your brand colors, logo, design, font, etc. For example, Facebook's look and feel is more on the classy & modernized yet minimal side, while TikTok has a material design with bold colors.
Guillaume says, "If you want to refine your brand, then you need to pay attention to the long term visual, which is branding – the universe that your brand is creating for its customers".
How you translate your brand appeal across different channels helps in building your brand perception too! This involves strategically placing your logo, images, and designs in different forms of creatives, including YouTube thumbnails, hero banners, social media posts, etc. The key is to maintain consistency in design in these channels so your customers recognize your brand wherever they go!
The Visual Content Generation Process
Following the blueprint from Meta, the creation process is pretty straightforward. You start with an objective, followed by building your ad set. Then, you set your audience and work on the creatives as part of the last step.
"The creative part is always the last and the most important action before you go live because many factors are taken into consideration in this step. For this, you now have tools that help you generate multiple variants of the creatives based on your input. These tools connect with the analytics of the advertising platform and help you get more predictive about the click-through rate based on an ad created," explains Guillaume.
Your 7-step Marketing Campaign Checklist
Guillaume further shares a comprehensive marketing campaign checklist every brand should follow before going live. Here's a quick summary of it:
1. Multiple Variations of Creative
Have multiple (at least 5) creatives stacked up for a campaign. This includes creating different versions of headlines, descriptions, and designs. It allows you to get your hands on the optimal creative ready to go live, increasing your chances of seeing decent results from the campaign.
2. Have Control over Ad Budget
It's not a good practice to have your daily budget allocation run on autopilot, as in the case of Facebook and other platforms. Instead, you want to ensure that every ad set and group you're going to create has its own allocated budget even in a dynamic setting, and the algorithm is not allocating the budget for you.
3. Your Offerings and Action
Have complete clarity on what you're offering through the ad and what action you want your audience to take. For example, are you offering a discount on a product, asking them to download an app, or submit a form? Do you want to make a sale or promote your audience to read a blog post? If it's a video you're advertising, do you want your audience to just view it or click on a link or a button?
And most importantly, is your offer compelling enough to draw your potential customers in?
4. Audience & Touchpoints
Understand the audience you're catering to. Answer these questions – is it their first touch point with your brand? What's their intent? Is it a custom audience?
If the audience already has had touchpoints with you before, how are you remarketing and retargeting?
5. Stage of the Marketing Funnel
Keep in mind the marketing funnel stage and the customer journey you're targeting through the ad. Are you trying to raise awareness about a problem your product can solve (top of the funnel) or convince your audience to take a free trial of your product (bottom of the funnel)?
6. Creative Layout
Pay special attention to the placement of creative elements in the ad. Figure out the layout of the ad. Should it be just the product image, reviews, or product benefits?
The headline is the most important thing here. Be mindful of its size, placement, and color choice.
7. Know your numbers
You can only optimize what you can measure!
Most marketers tend to forget the foundational piece of any marketing – tracking. This is why Guillaume advises marketers to get access to attribution parameters to measure what actions are taken through your ad.
Dynamic Creative Testing
To predict the effectiveness of the visual content of an ad, conduct dynamic testing for different parameters- format, placement, size of creative, copy (headline, description, CTA text), language, model, etc. For example, test how 2 creative ad sets, one with a bigger image but a smaller headline and another with a smaller image but a bigger headline, compare with one another.
Once you have the results, the very first insight you should be looking at is the Click Through Rate (CTR), i.e., the ratio of the number of clicks your ad received. And in case it's a video ad, check the retention time, i.e., for how long is the audience watching the video. Then, based on this data, compare the creatives in the given order; headline, creative design and layout, and then description. This would help you have a couple of high-performing creatives in your arsenal that you can use and optimize the next time you're running ads, saving you plenty of time.
"In the end, your marketing process and your approach to conducting analysis are more important than completely relying on tools. Your creative power is your top resource," says Guillaume.
Final Thoughts
Guillaume believes, "Marketing success is a marketing failure gone wrong, and you should prepare for learning, not for success." And this approach of understanding the algorithm to achieve better ROI on ad spending has enabled him to drive results for multiple brands, including fortune 500 companies!
He further talks about the role a marketer plays in adding emotions and feelings while augmenting the data generated by AI tools to predict the result and optimize accordingly. Having a well-defined process of augmenting that data rather than simply relying on buttons to do the job for us is really important!
Tune in to our podcast Spilling the Magic Beans to gain marketing insights from experts every week.