Release Notes: September 2021
A strong team can take any crazy vision and turn it into reality and that's what we at Rocketium believe in 💪🏼. This month was all about bringing various collaboration and communication tools into our product to increase your team's productivity.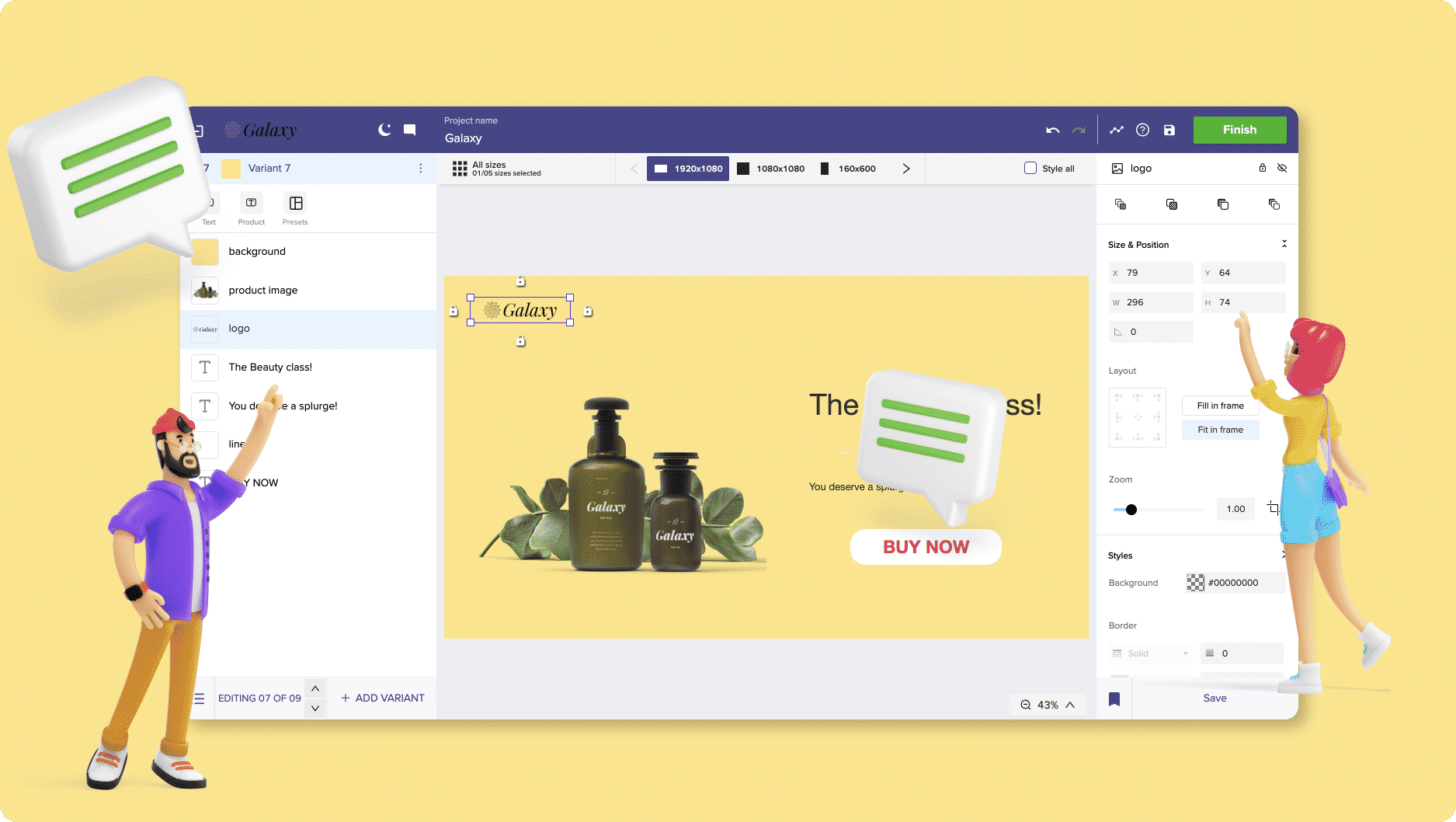 1. Mention and collaborate with @all your teammates inside the editor
With the comments feature in the editor, you can easily mention or tag other collaborators to work together on a project to achieve a shared goal. Be it sharing, getting feedback, or problem solving, you can do any and all of these things from inside the editor.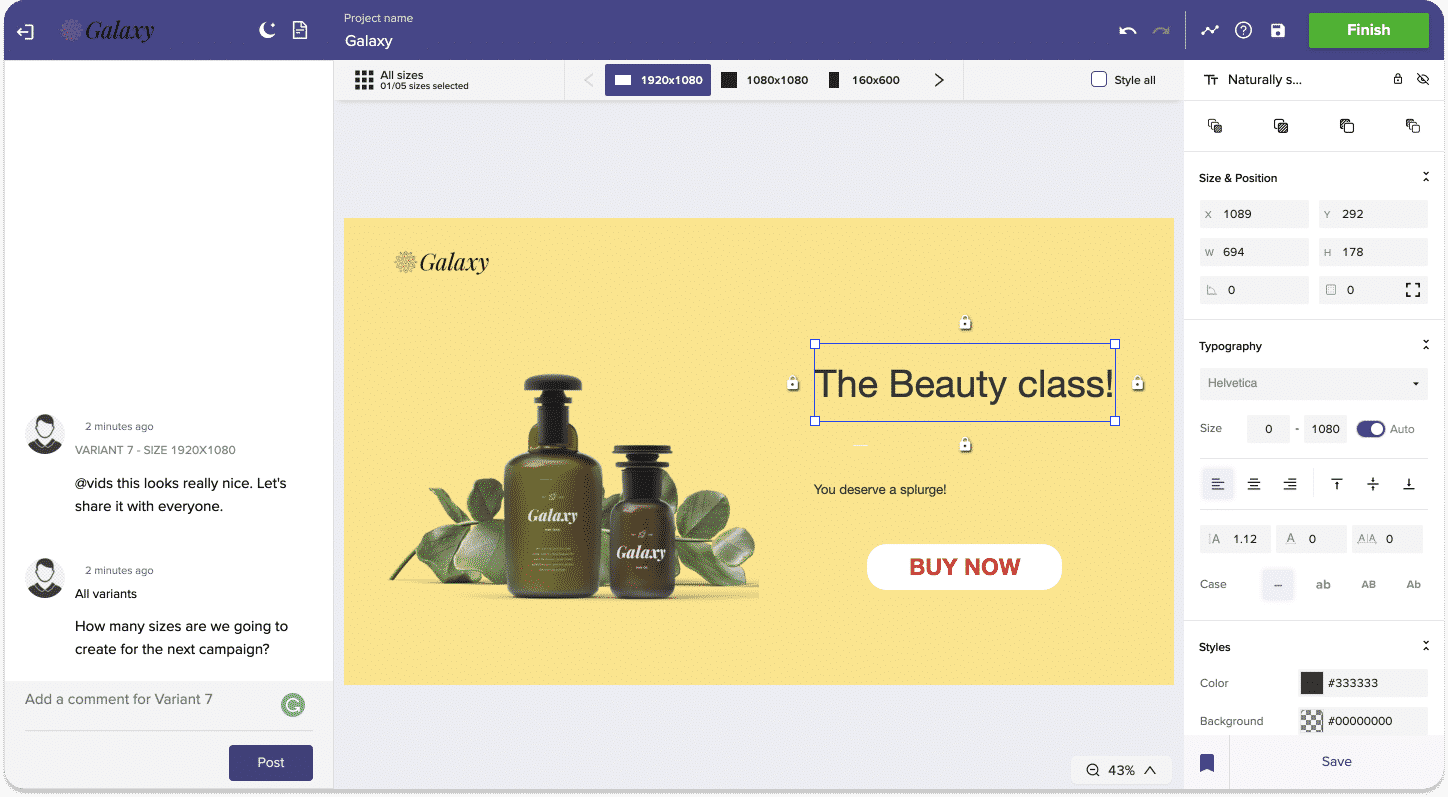 2. We are always here to listen to you
Want to share feedback or are facing some issues with the product? We will be here to help you out. Just click on chat with us in the help section within the editor to talk to us. You can also write to us for clarifications or more information on features. We are always a click away.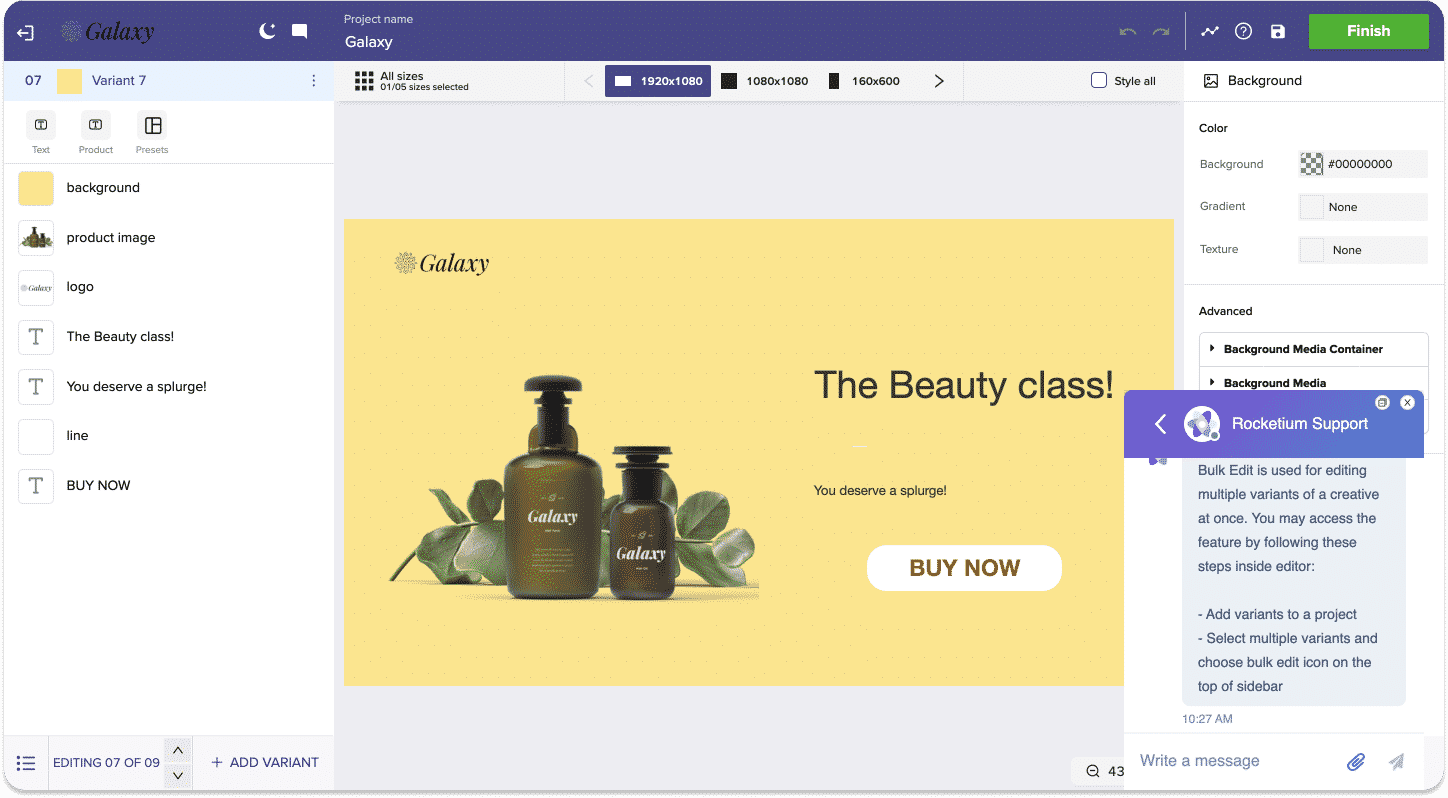 3. Become a power user of Rocketium with the knowledge base and video tutorials
Rocketium is full of innovative features that can help you automate your work while channeling your creative best. To learn more about all the features in the product and how they can help you achieve your goals faster, tune into video tutorials and the help center. You can find answers to all your questions as well as step-by-step tutorials to learn new things which can together improve efficiency.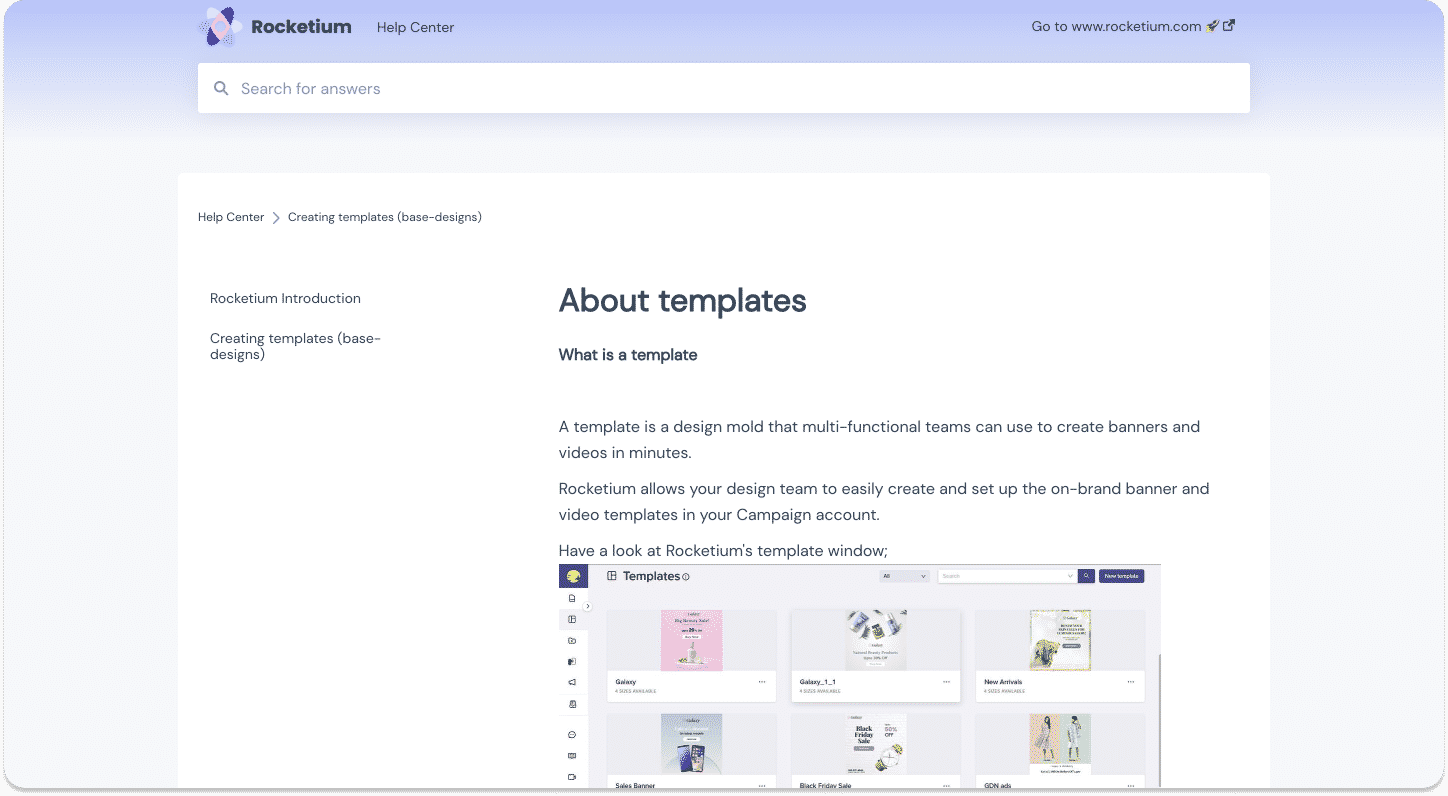 4. Explore what we are shipping every month for you
Every month, we ship some awesome features that we are excited to show you. The what's new section inside the editor is the place where we keep a track of monthly releases and how far we have come since we started!