Release Notes: August 2021
Every month we build features to save you time and increase productivity and this month was no different. Scroll below to find a list of amazing features awaiting you: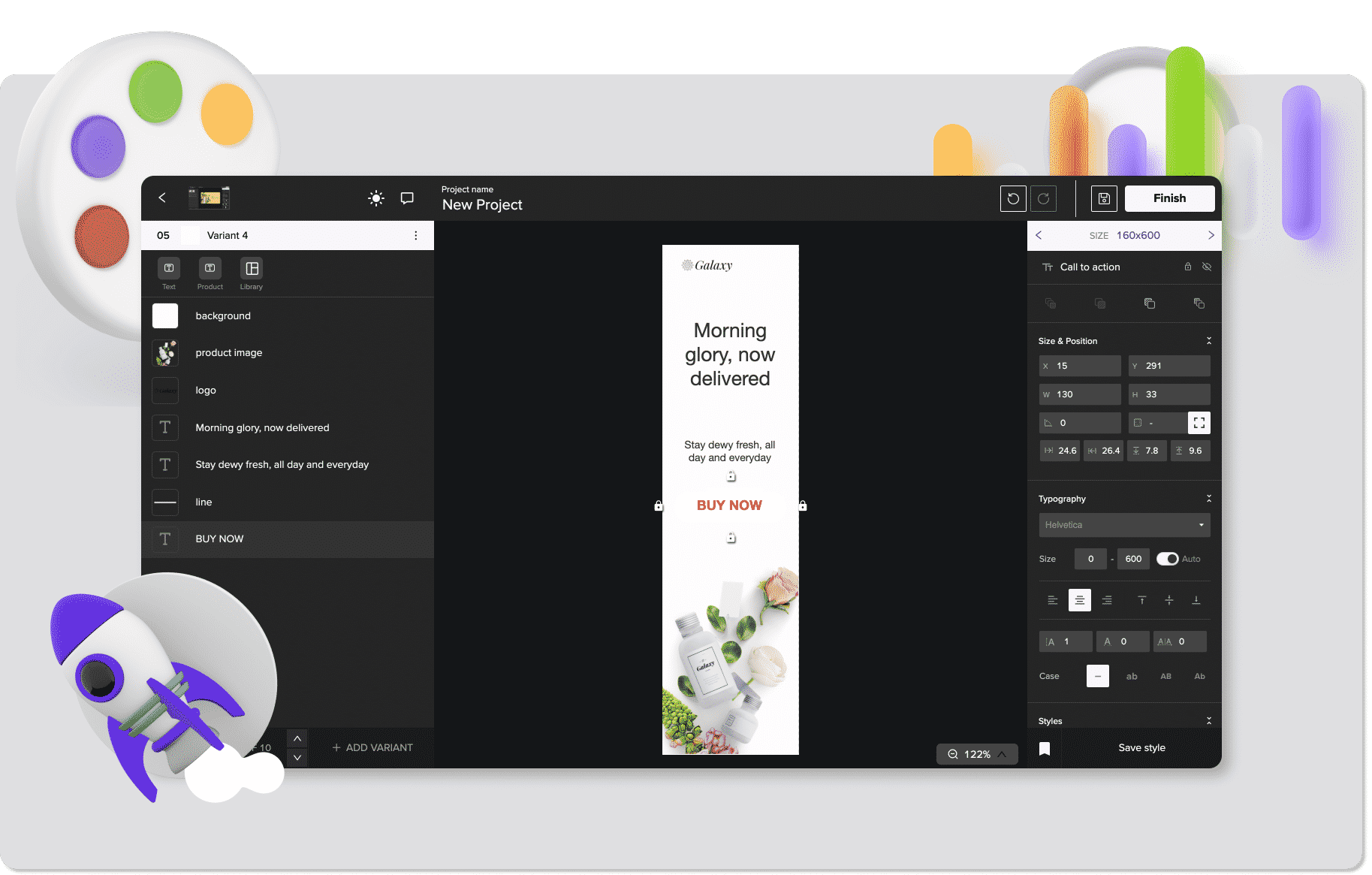 1. Turn on focus time with dark mode
Dark mode in the editor lets you quickly turn the screen to dark which helps you focus on the design and stay away from distractions. Toolbar button serves as an ON|OFF switch which enables you to easily and quickly turn the dark mode ON or OFF.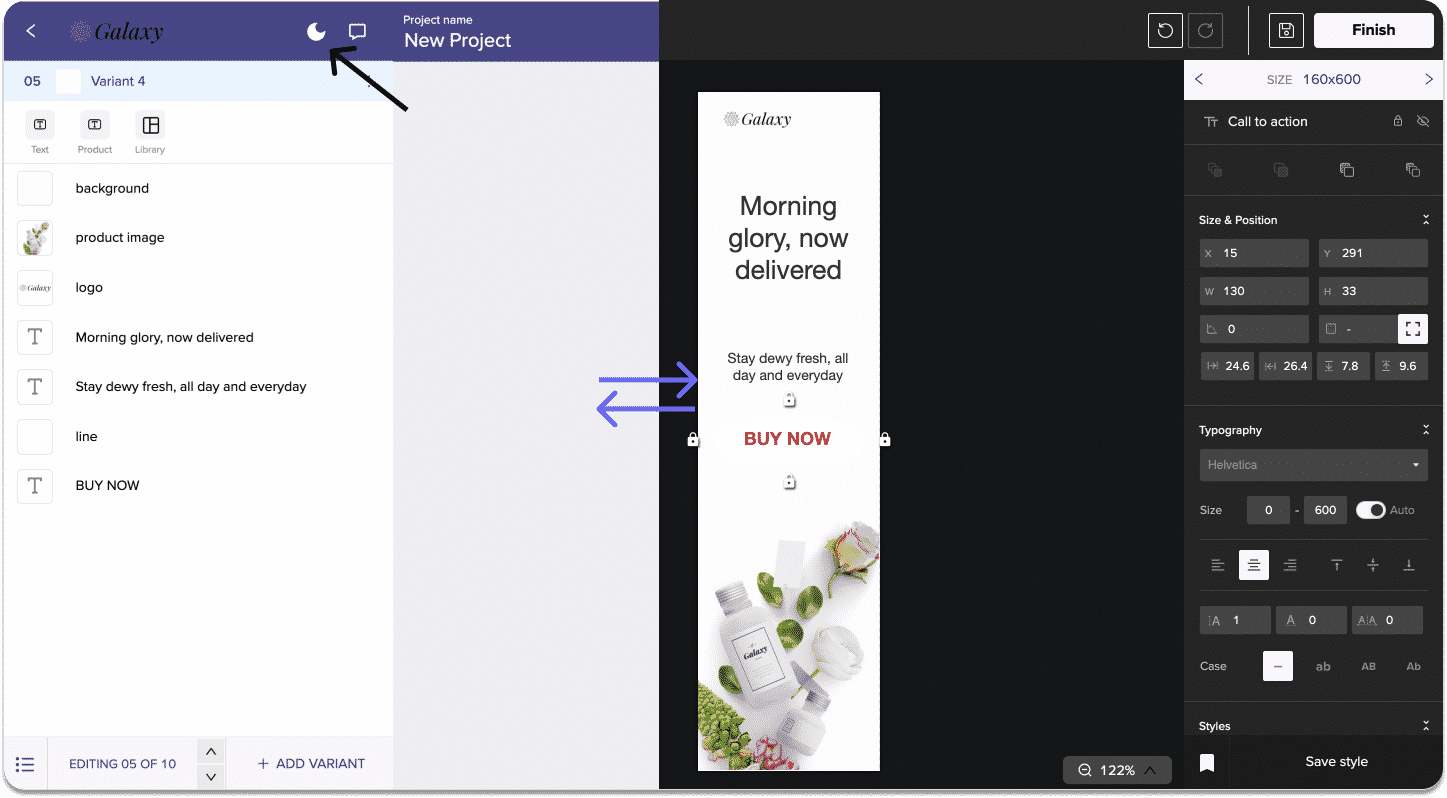 2. Get work done faster with a rich and compact content panel
We have revamped the content panel inside the editor such that it is compact even as it has more layer options such as hide layer, lock layer, duplicate and delete layer which will all help you achieve the actions you need without having to toggle between different panels. You can select a single layer or multiple layers to perform these actions in bulk.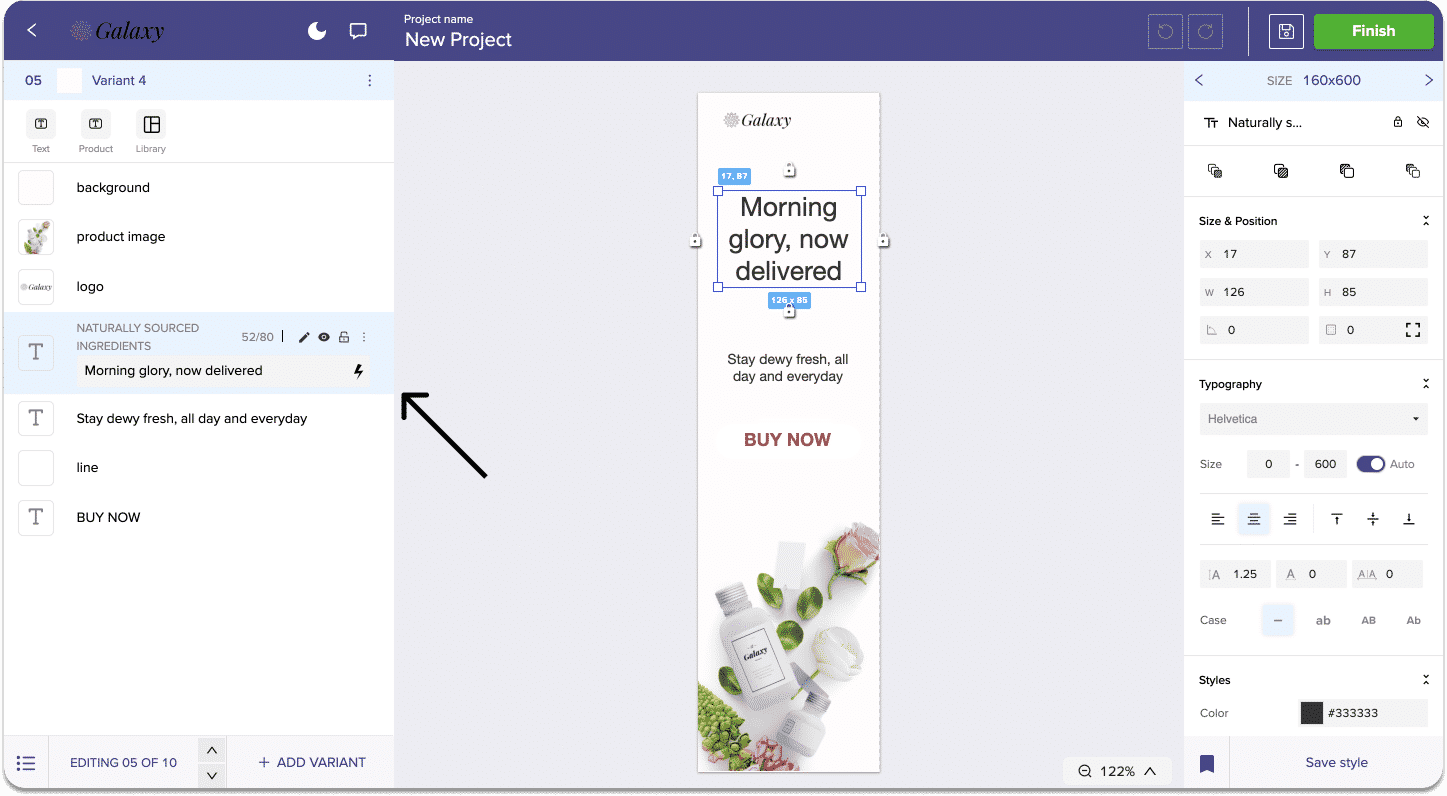 3. Style sizes in bulk effortlessly with the new size navigation
No more trying to figure out how bulk sizes edit work or how to navigate between different sizes. With the new size navigation at the top of the preview screen, you can easily –
navigate between the selected sizes with left and right arrows
select all the sizes at once with the select all checkbox
select sizes to bulk style
add/remove more sizes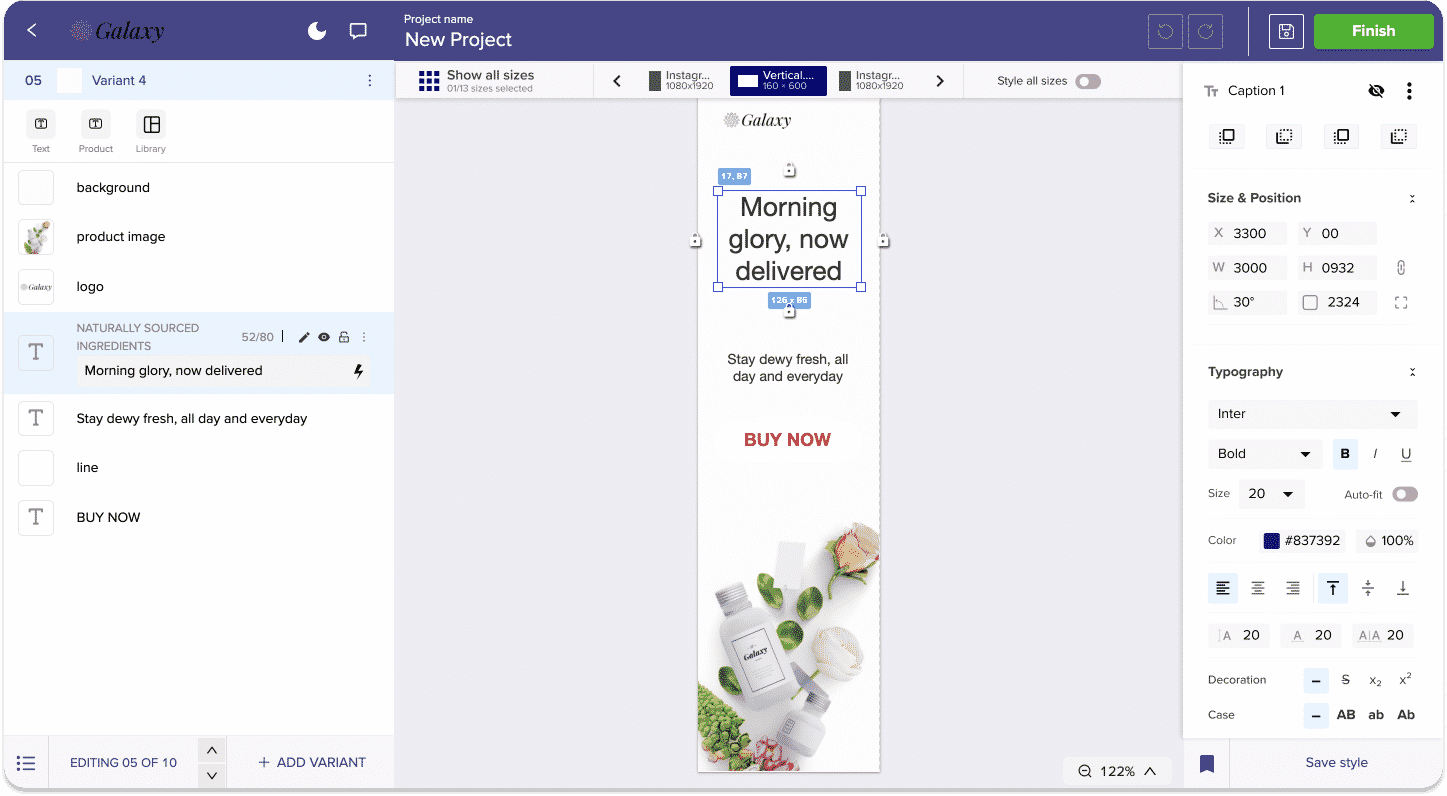 4. Create faster, powerful templates with an improved PSD import experience.
We've improved the current PSD import experience by showing the guidelines for a successful import upfront. It can help you plan your import process better and get the job done faster. Not just that, we've even made it easy for you to understand and resolve errors quickly so you can experience a seamless PSD import experience.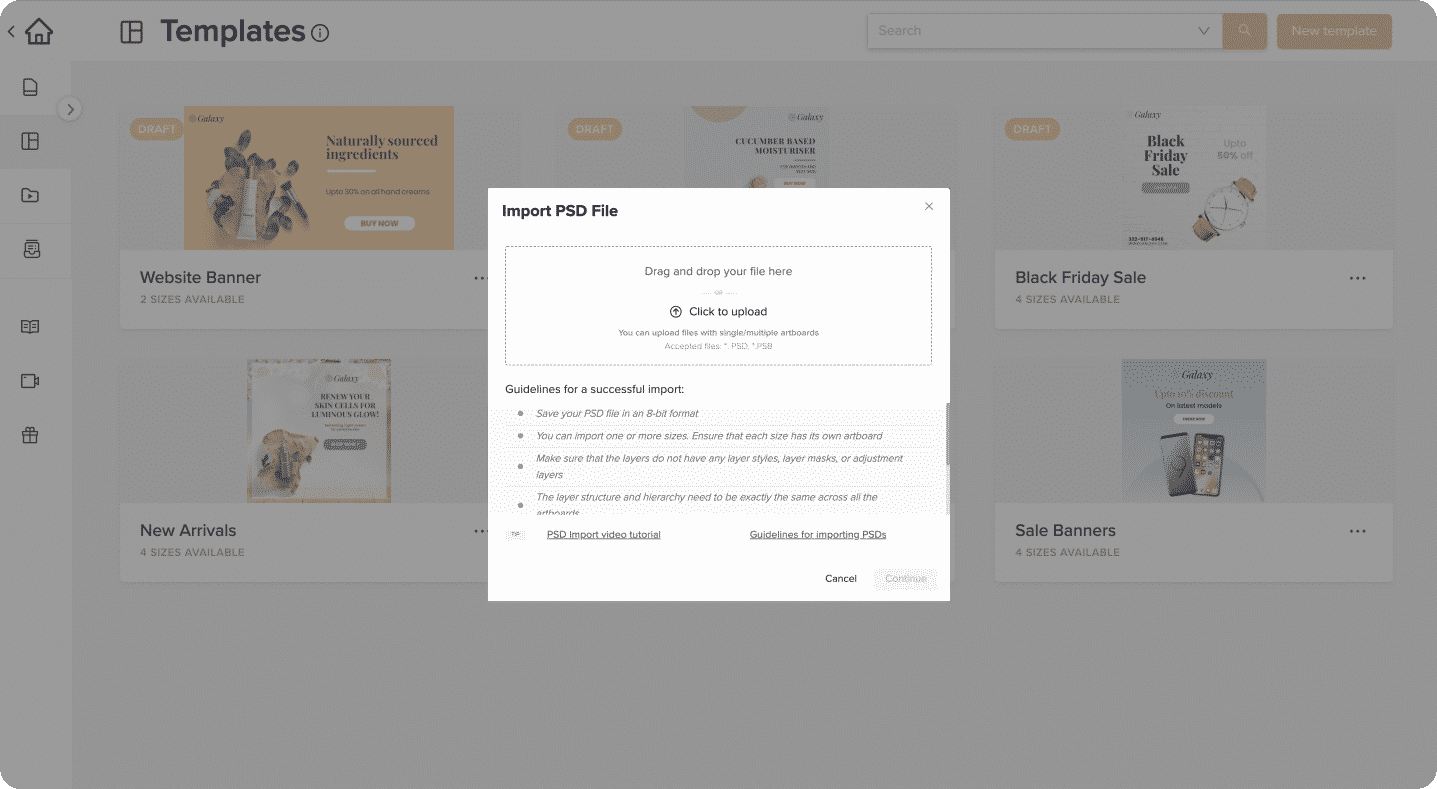 5. Boost your productivity by reusing styling properties or design objects while making creatives
We're excited to introduce a whole new way to speed up your design creation process, which will ensure brand compliance and a faster turnaround time.
With Styles, you can save the styling properties used for different objects (CTA button, media, caption, or a group of objects) in a creative and reuse them at any point.
With Blocks, you can save the design objects used in creatives and reuse them while making creatives.