Release Notes: July 2021
July 17th is celebrated as the world emoji day and to celebrate it, we have spent the entire month releasing some amazing experiences that will make our users go ❤️👏🏼🤩🚀😀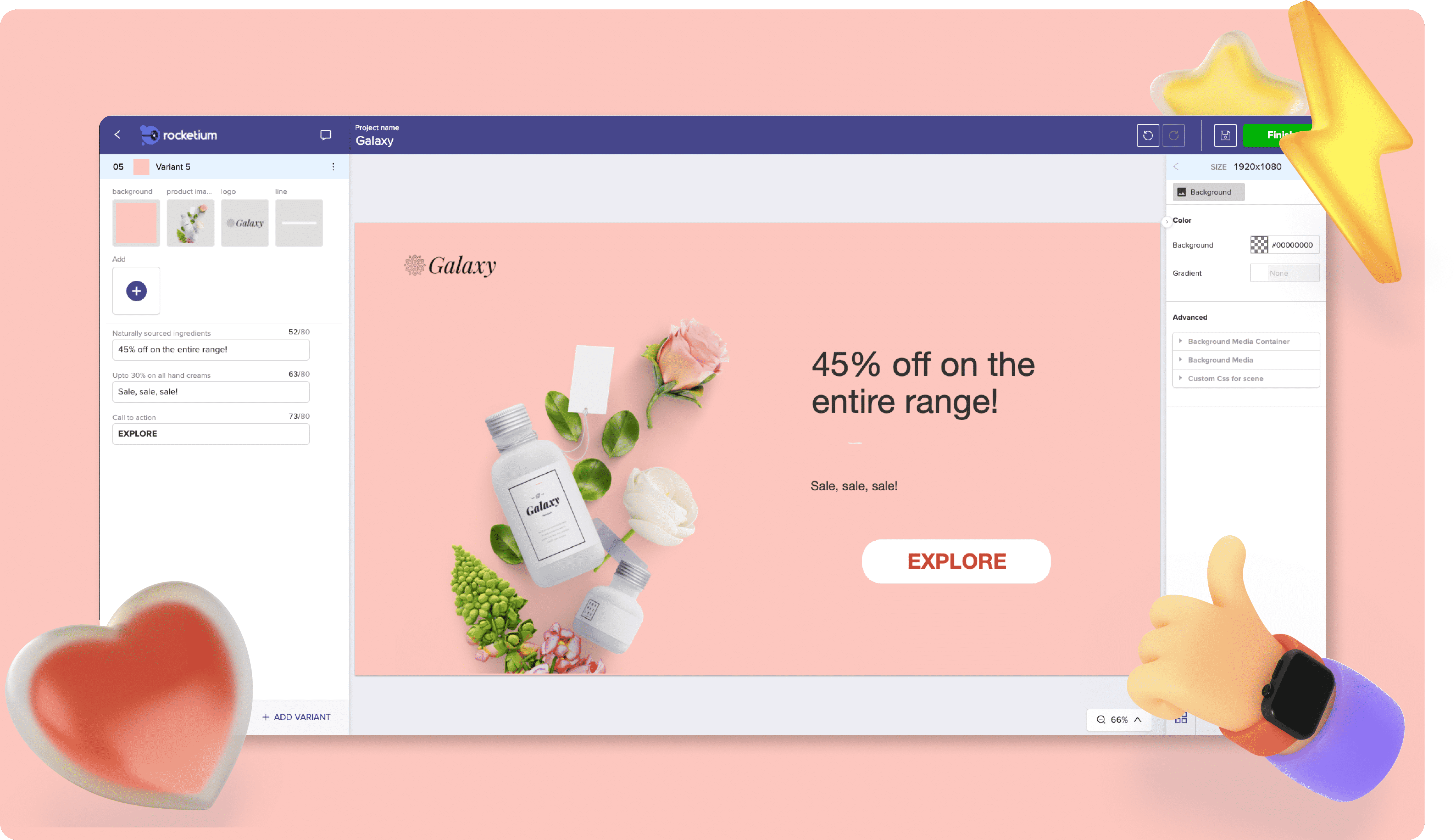 1. Make Rocketium your own with theming 🖌
With theming, you can customize Rocketium according to your organization's preferences. Try adding your organization's logo and brand colors or go crazy with the imagination and possibilities. Whatever you do, you'll have a memorable experience using Rocketium.
Theming can be accessed from the theme tab inside branding and you can theme –
Header text
Header background
Text color
Primary button
Primary button text
Secondary button
Secondary button text
Company logo
Icon logo
Typeface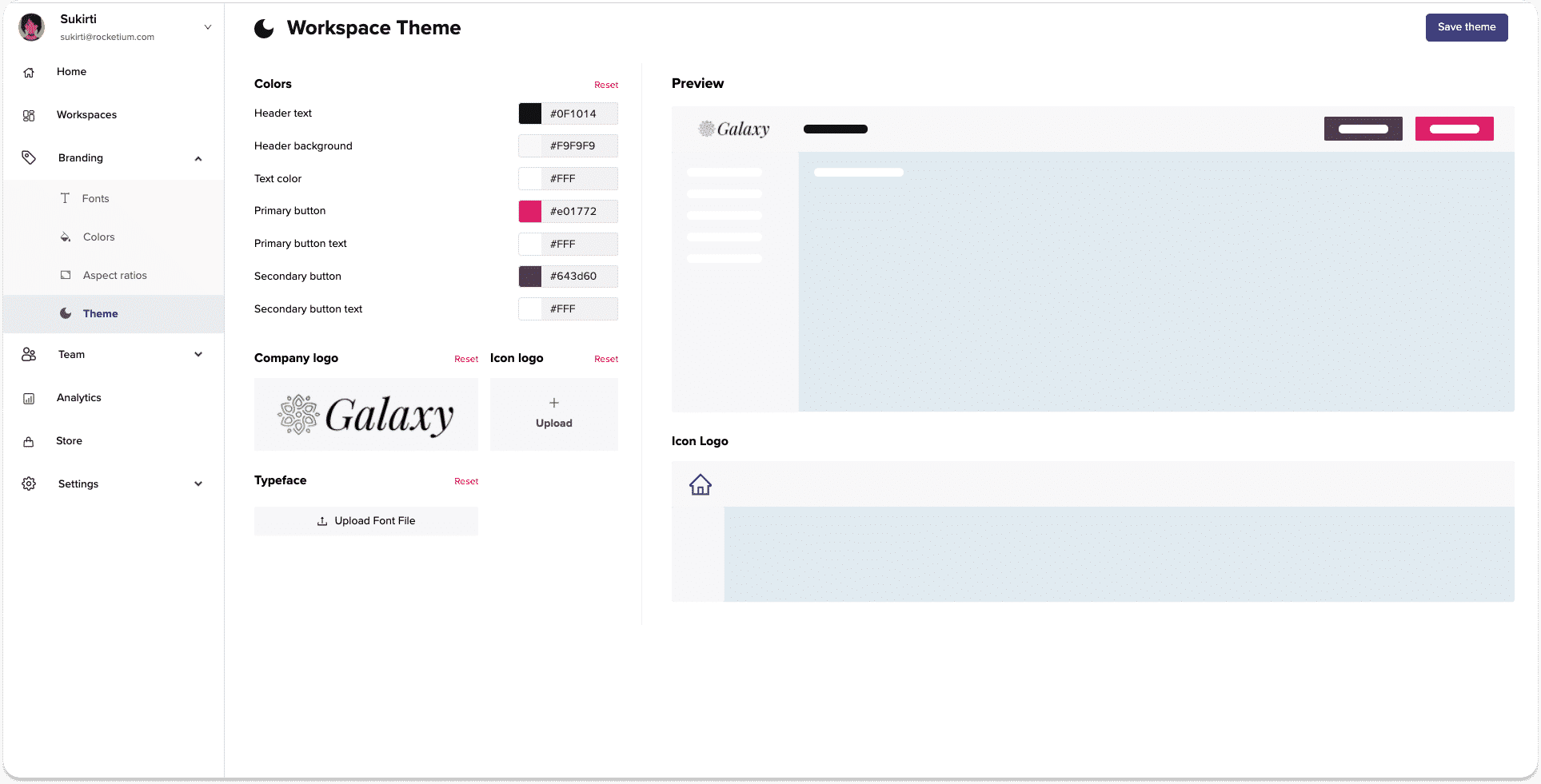 2. Styling options are now just a right click away☝🏼
Right click anywhere on the canvas to find the most used styling properties. You no longer have to navigate to the styling panel for every small change. Stay where you are and, right click to unfurl a bunch of styling properties that can be applied to the selected element.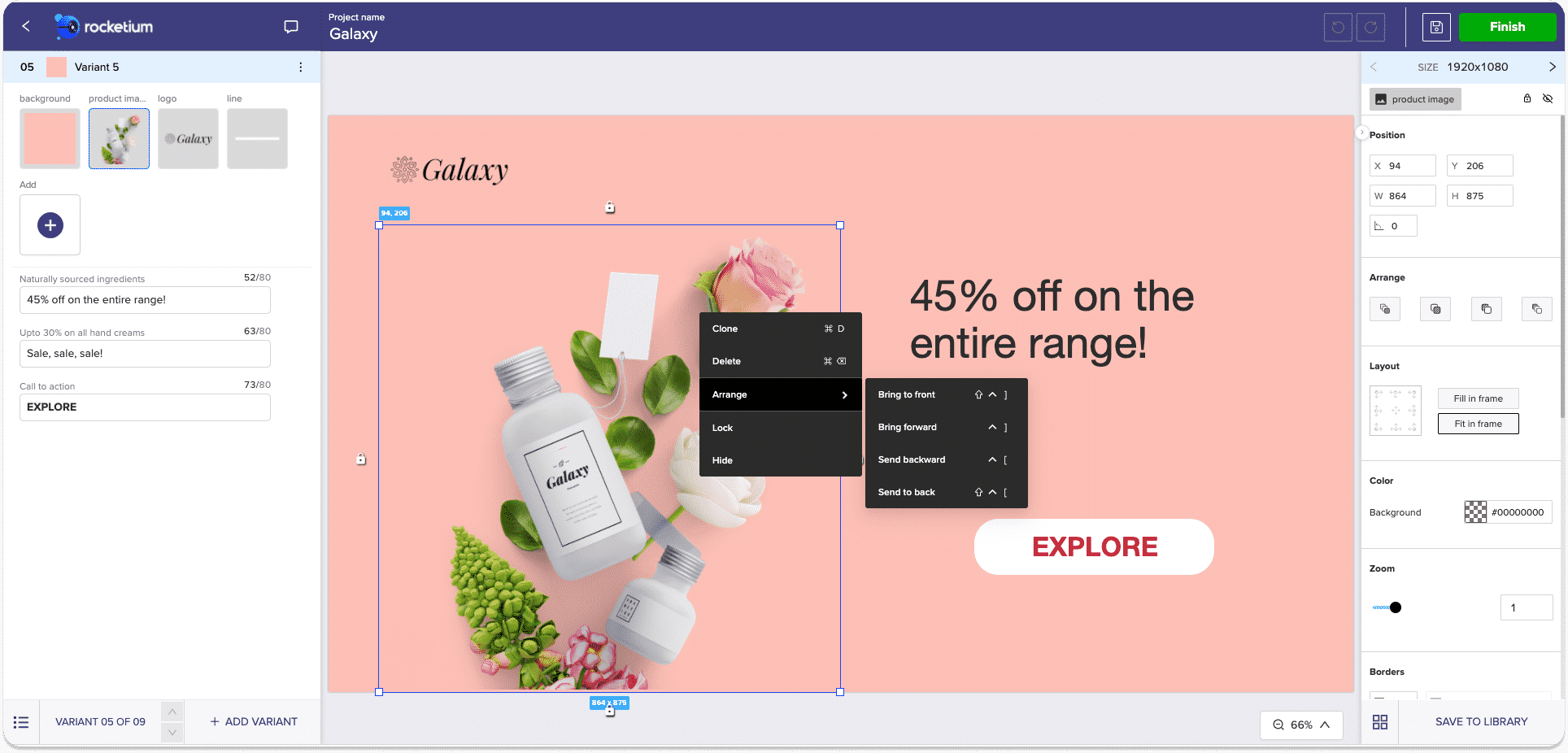 3. Make pixel perfect design with rotation, position, and dimension fields 😀
It's difficult to know the exact dimension, rotation, and position of the selected element with just the selection guides. With the new update, you can easily view or edit these properties in real-time in the styling panel so that your designs are as perfect as you want them to be.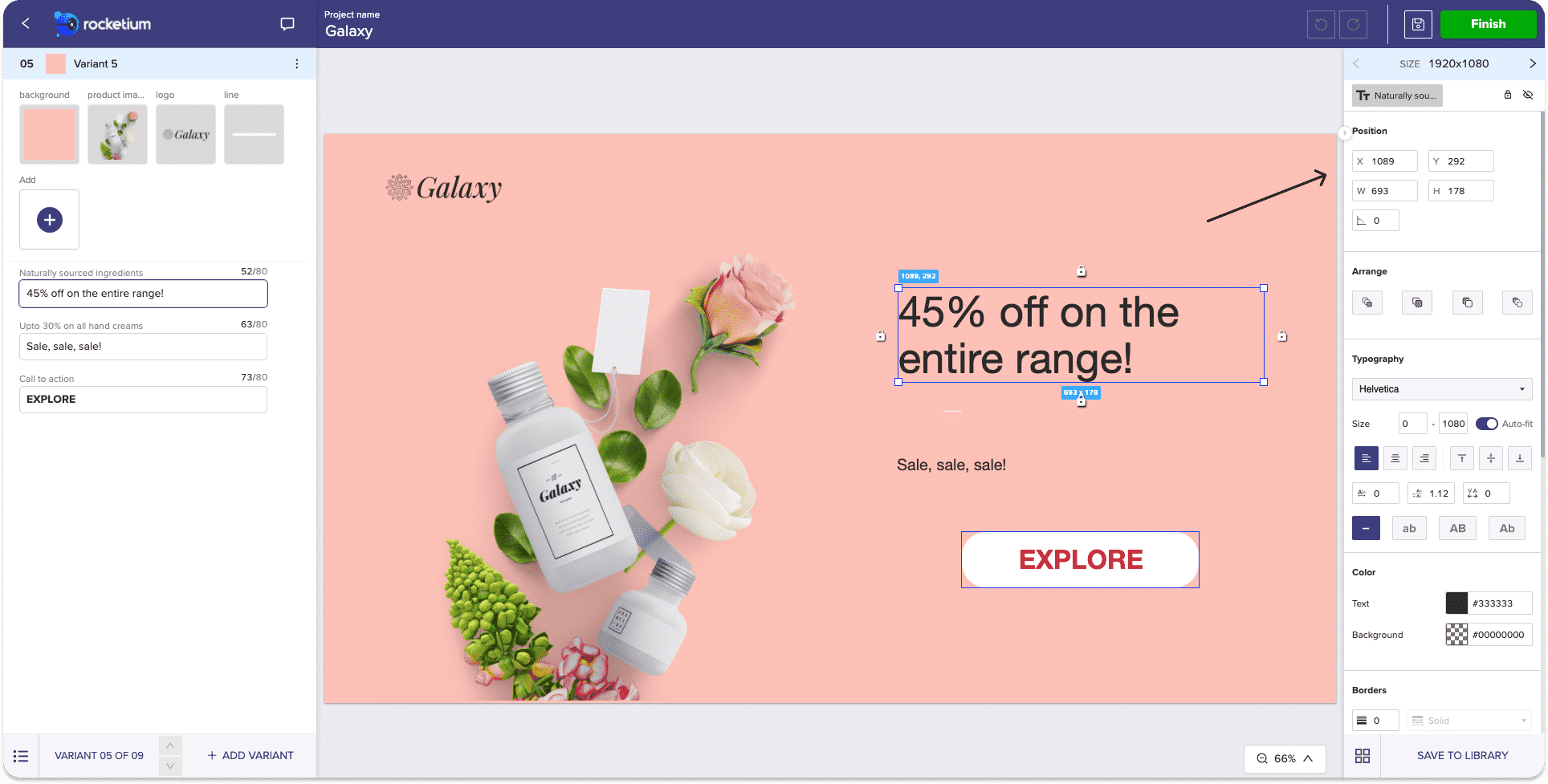 4. Download your creatives with max file size and file format settings ⚙️
With Rocketium, you can do platform specific exports by downloading creatives under a maximum file size and selecting the format of export. This will ensure that your creatives always respect the constraints of the ad platform you are using.
To compress the file or specify format, click on the settings icon besides download.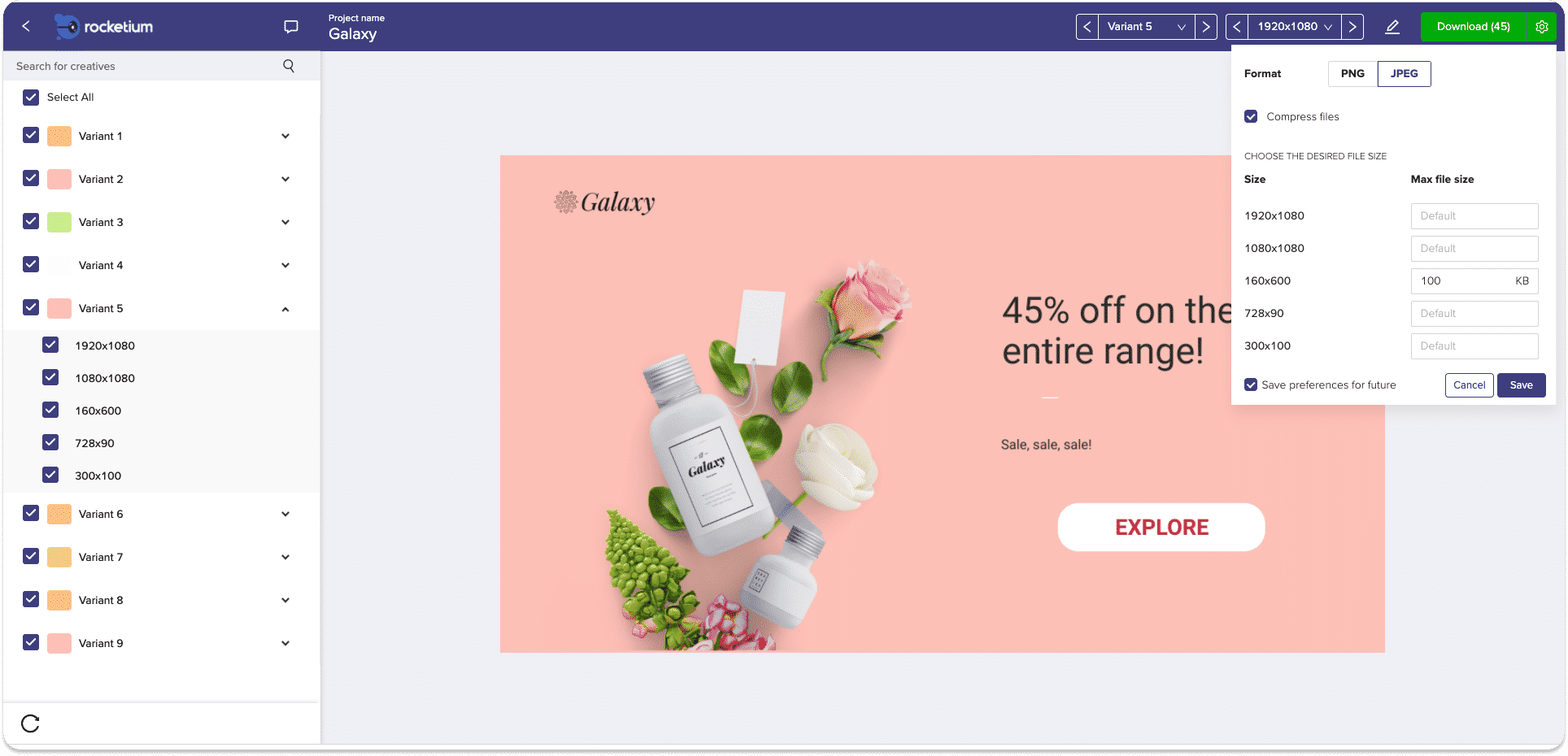 5. Prevent accidental deletes with Archive 🗑
We all have accidentally deleted things and regretted it. To avoid future heartbreaks, you can archive the projects, folders and files that you want to delete. This will ensure that you don't delete them permanently and you get to recover it anytime in the future.