October & November 2022
As the holiday season knocks at our door, the pressure of planning and executing holiday campaign is also running high. But hey, don't let that tinker with your holiday spirit, because you've got your trusty friend around to ensure you get to take your communications to market super quick, all while saving some major bucks.
To ensure that you get nothing but the best, check out what we've been working on in the month of October and November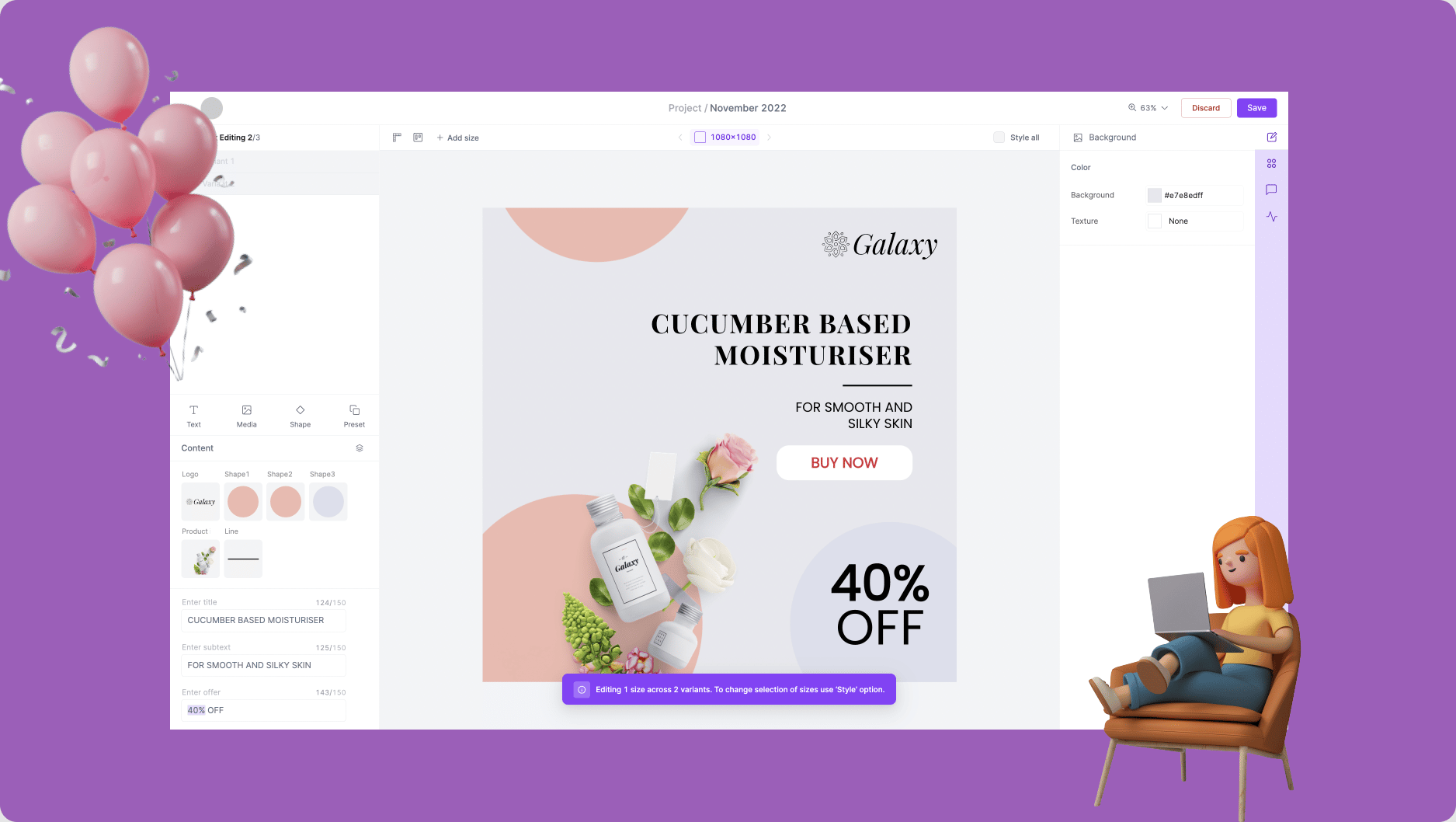 1. Introducing Single Sign On Capability
Having multiple login credentials across different applications is both inconvenient and risky for the organization. That's why we have introduced Single Sign-On (SSO) capability on Rocketium. Bid goodbye to remembering endless passwords and adopting a seamless login experience. If you want to set up SSO capability for your organization, simply get in touch with us.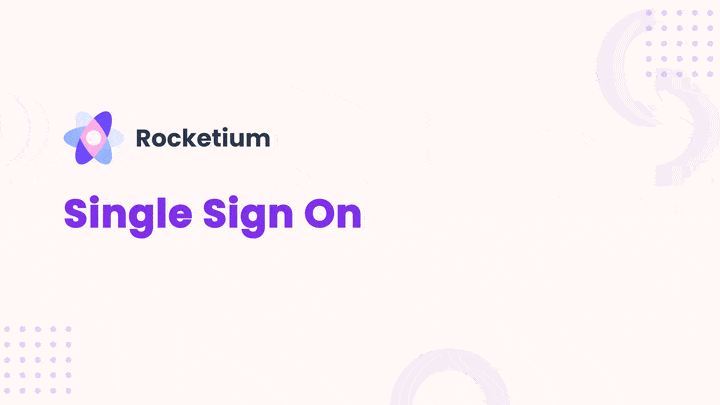 2. Bulk editing made more easier
We know editing creatives in bulk can get cumbersome...but not anymore! Now, select multiple variants to edit and automatically have the rest get hidden. Switching between editing and review modes is now easier and you'll also have visibility on the count of creatives, variants, and sizes being worked upon. That's not all. You can now restart bulk editing on a group of creatives in case you are not happy with the existing changes, without having to lose the original selection.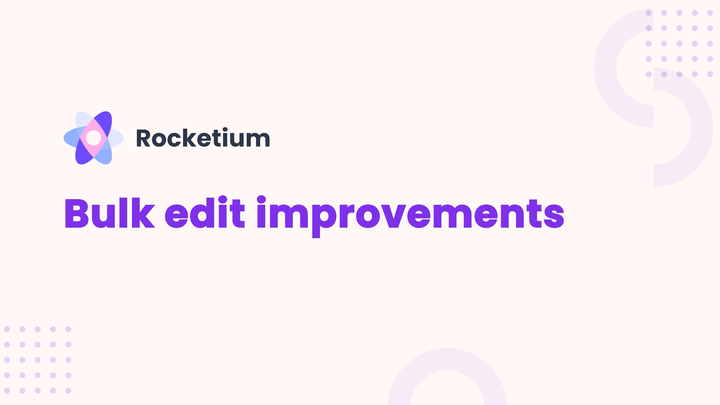 3. Sleeker UI across pages
You might have already noticed our new polished interface across your workspaces, projects. Get comfortable - there's a lot more coming up!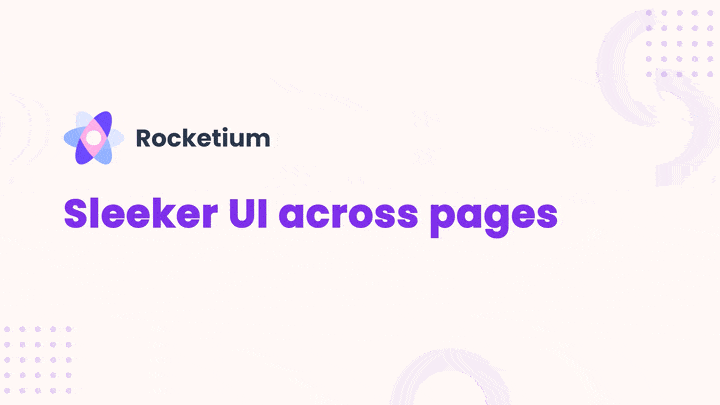 4. Save time, unlock the potential of Shapes
Don't let your design skills hide in the shadows! Explore our library of shapes, and control its border radius to your liking. Also, be fabulous and leverage our powerful feature by automatically dropping shadows on them.