June 2022
With half of 2022 behind us, consider July a fresh page for your adapted and optimized campaign strategy. Your favourite creative management platform is set to further smoothen the operations, so you can focus on what matters most.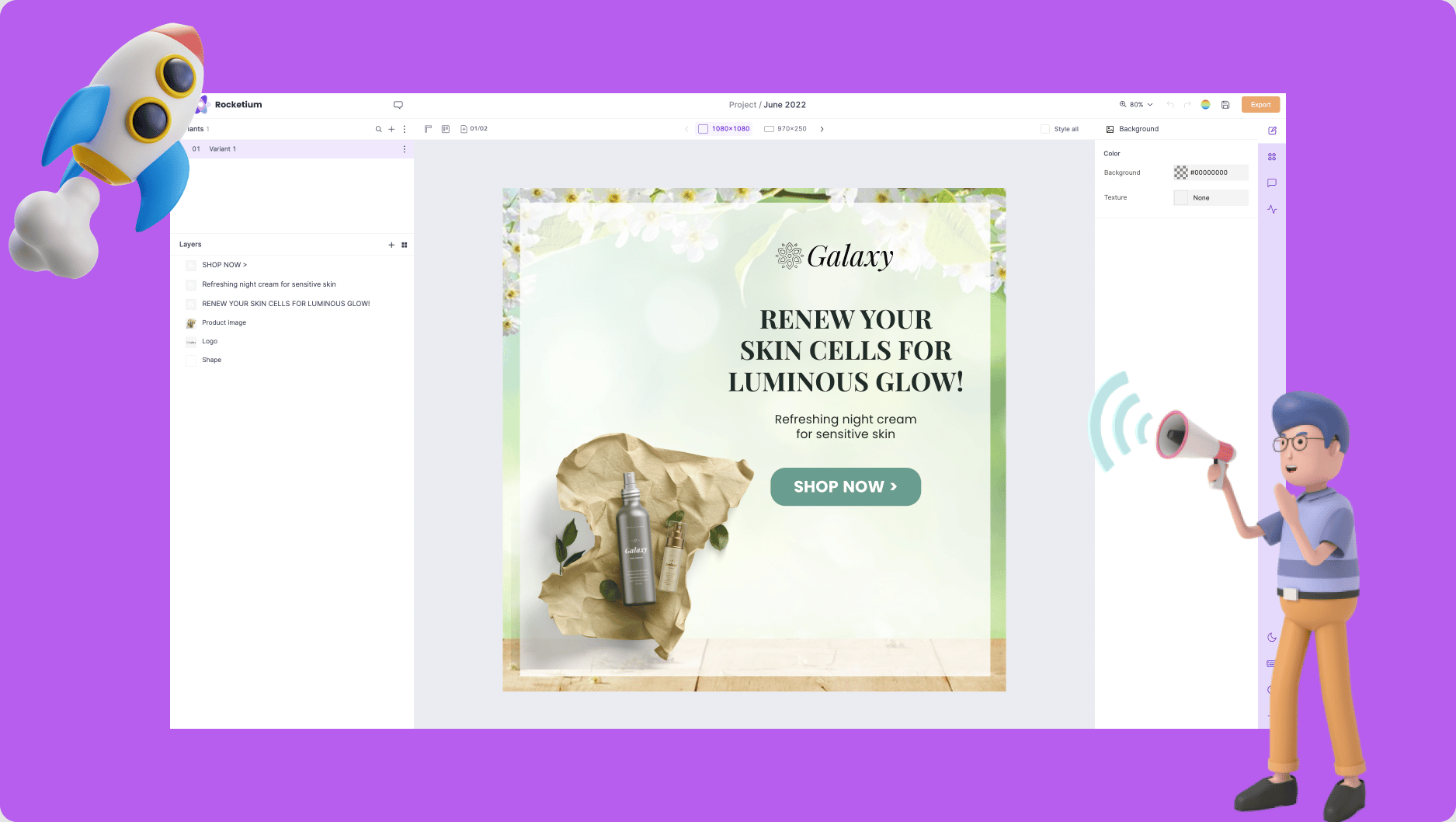 1. Directly publish media to FB Ads manager
Images or videos – moving all these to your FB Ad manager library is now a single-click game. Simply link your FB Ad account to Rocketium and let the good things happen.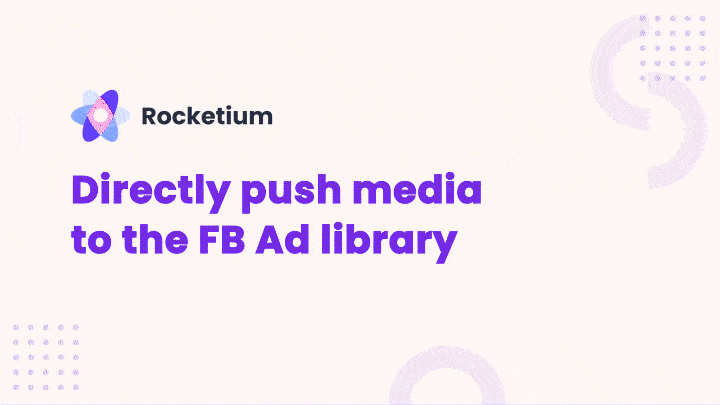 2. Polished interface for your speed & agility
Spending time in the design studio just became more fun. The new UI will make you feel at home, so get comfortable – a lot more is coming!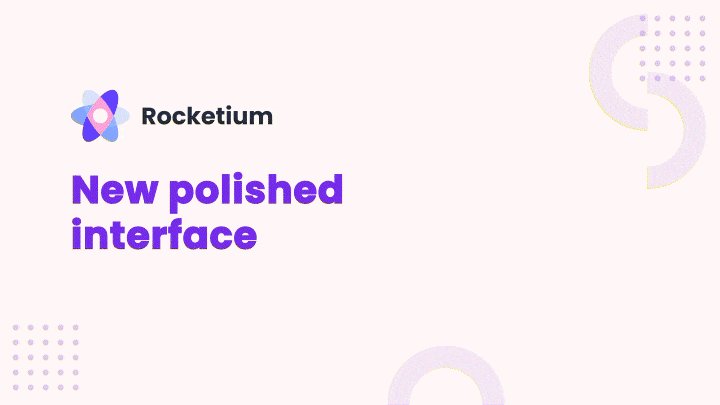 3. Variables power your dynamic sales content
Now, define 'Variables' when setting up the project in the design studio, and use it to make selective edits at scale. Further, bulk generate dynamic values using the dedicated variables column in the Spreadsheet Import feature.

4. Custom style vernacular content at scale
Extend the superpowers of variables to vernacular content: bulk create vernacular variants, leverage the auto-set font for the right look each time, and custom style vernacular values across variants and sizes.