Release Notes – July 2022
Did you catch Myntra's EPIC FASHION SALE this month? 😍
In the words of their lead designers, "Rocketium helps in creating crazyyyyyyy creatives" (yes, they used 7 y's,), we're even more excited to share this month's sweet updates with you!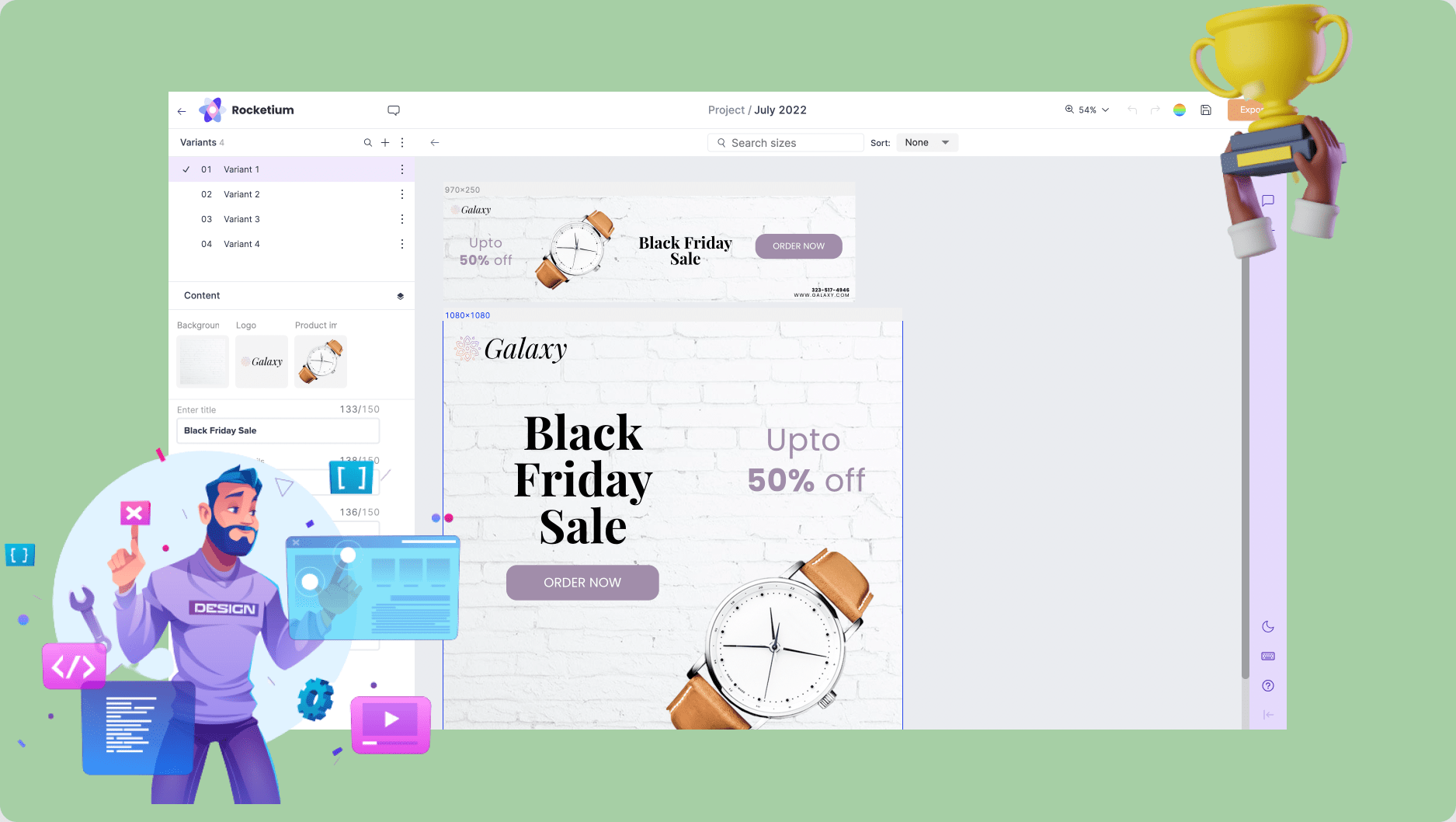 1. All in One Revamped Previews
The new multiple-preview layout helps designers create faster, QA's do approvals faster, and marketers go live faster with a single glance view. Instantly search across sizes & layouts, and filter across height and width. Also, just right-click on any layout and directly edit, copy-paste layout or delete.
2. Compress GIFs with Control
Your campaign creatives are now lighter and more efficient while the quality is still top-notch. We're democratizing the GIF size by giving you control over FPS and color depth, which in turn will save you even more time that would be spent compressing GIFs! How many hours have we saved already?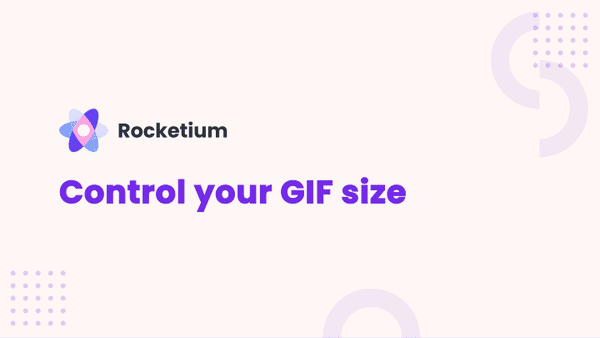 3. Ctrl/Command+V to the rescue
Now you can 'paste' any images or text from your clipboard onto the canvas when on the editor. A new content element will be created, and you can style it how you like – even in bulk – so you're even. More. Quick.