Release Notes: January 2022
It's a new year and we are kickstarting it with a bunch of new features that are going to take your work to the next level. From productivity tools to a ton of cool animations, you are in for a surprise.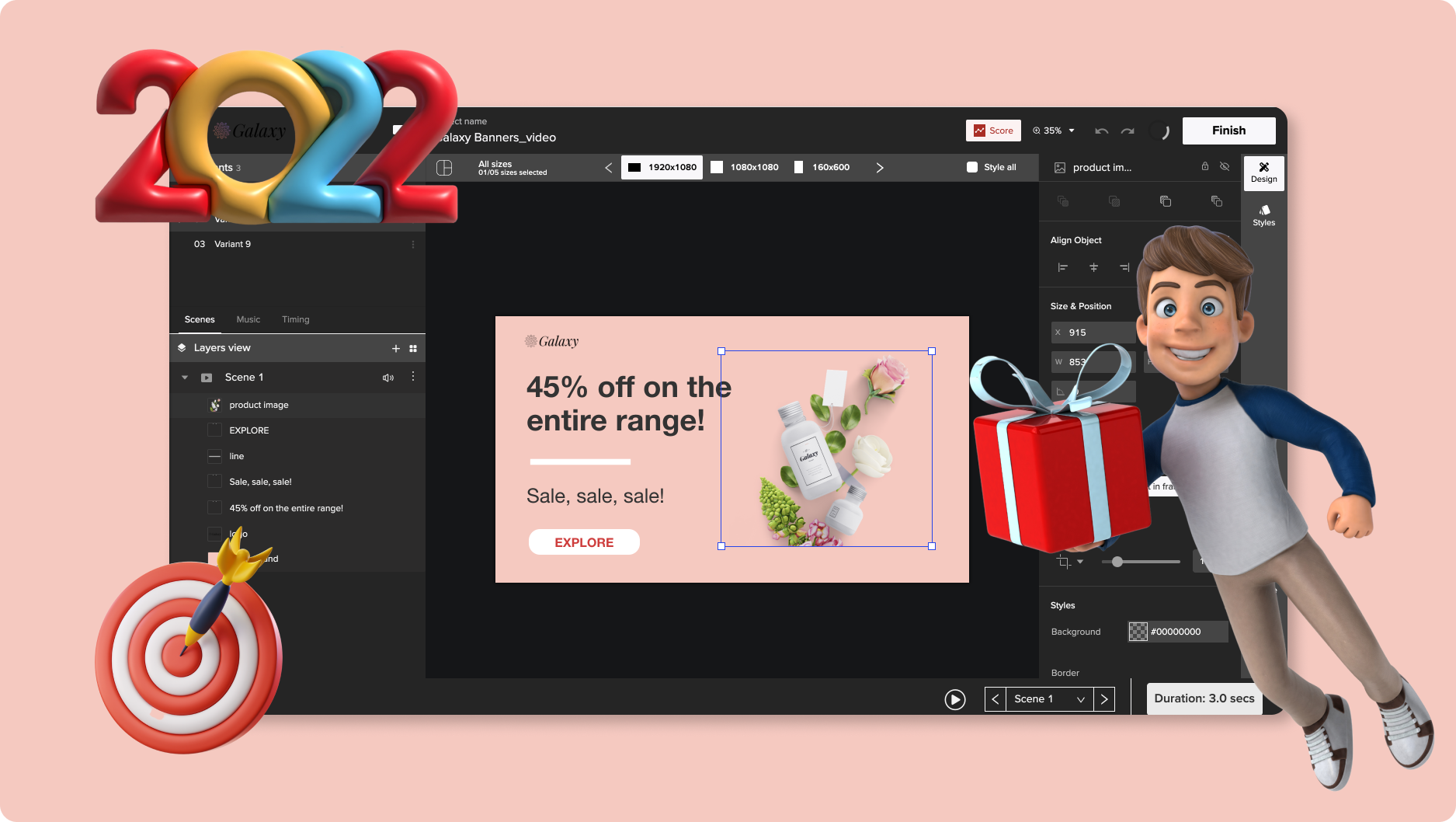 1. Animate your media like a pro
Zoom, spin, pow! One element – many animations: try them all for your next html ad or video! Preview animations before applying by hovering over the options in your styling panel. Further, control duration, speed, start time, and everything else!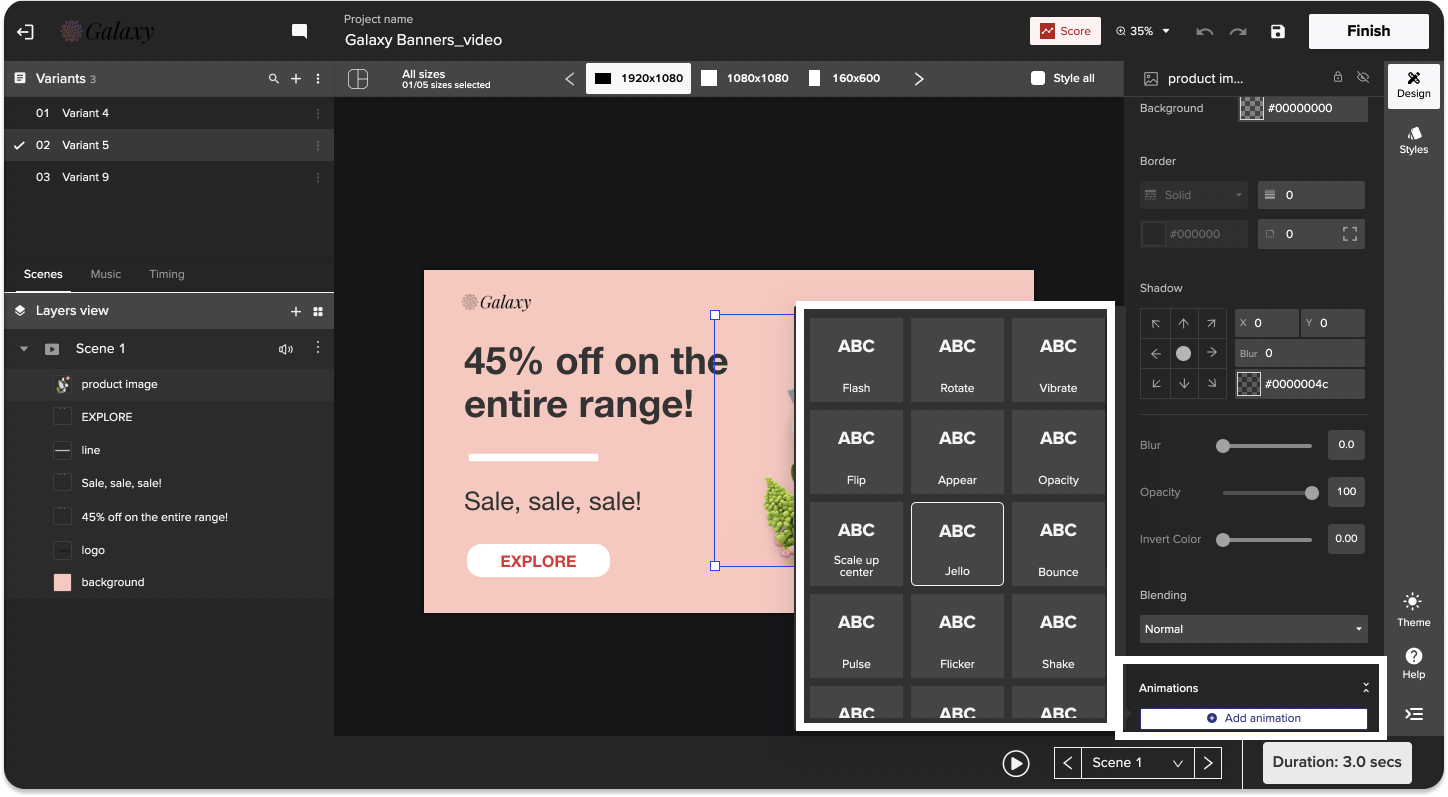 2. New sidebar controls on the editor
We moved the Theme and Help options to the collapsable right sidebar, just next to your styling panel. All this space on the canvas, and the new header looks neat, no?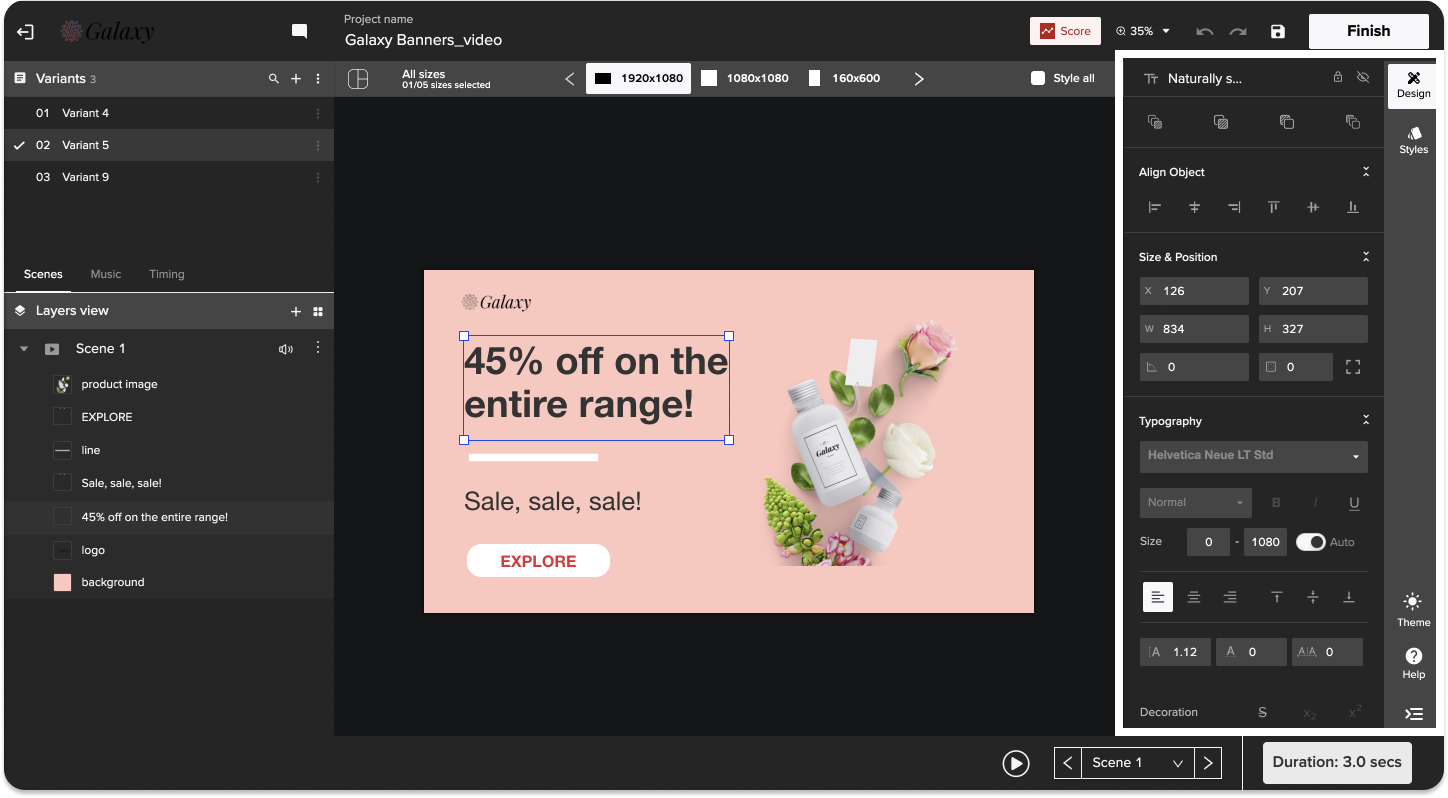 3. One click styling made even easier
Not surprised to see you're loving Presets, we made it easier to create one. Simply right-click on the selected elements and hit 'Save' to create a Preset or Style. Try out any Style by clicking on an element, text or image, and explore the options that show up on your styling panel. Then share it with your team across projects and workspaces so you never have to spend time finding the right settings again!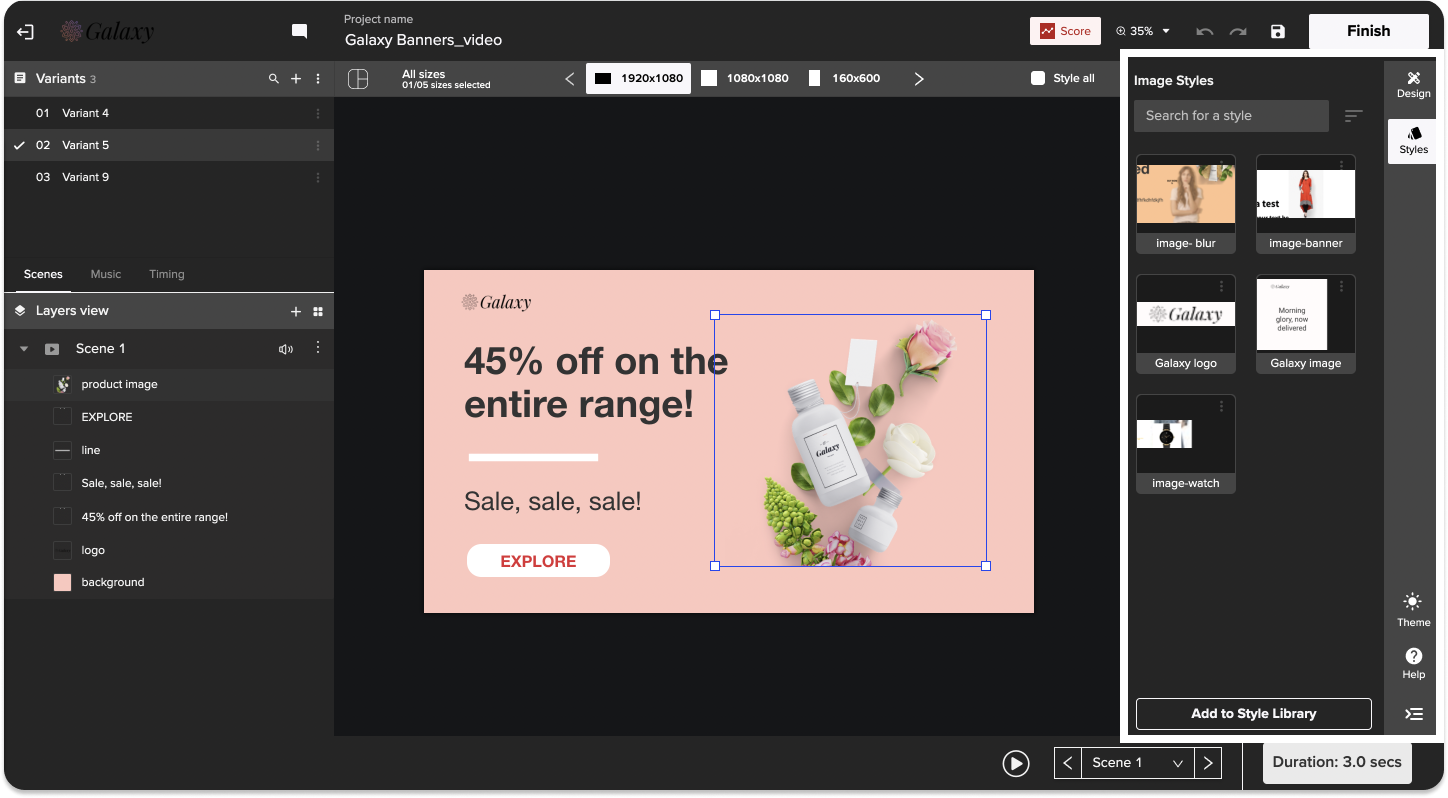 4. No more pulling your hair over endless searches
Looking for something? Find it fast: cmd+f anywhere across the Rocketium platform and search away: any file, any template, any project, through workspaces, and across teams. With this update, the smart automation engine also automatically tags every media file uploaded. The keywords are visible underneath the media file, and you can easily edit them too. Now go ahead and try a global search – it never falters!