Release Notes: December 2021
Aaaaaand it's a wrap. 2021 was the most challenging and exciting year at Rocketium. We built a whopping 170 features this year alone and the validation of that is our happy customers. 2022 is going to be one step ahead of 2021 and we can't wait to take Rocketium to the next level.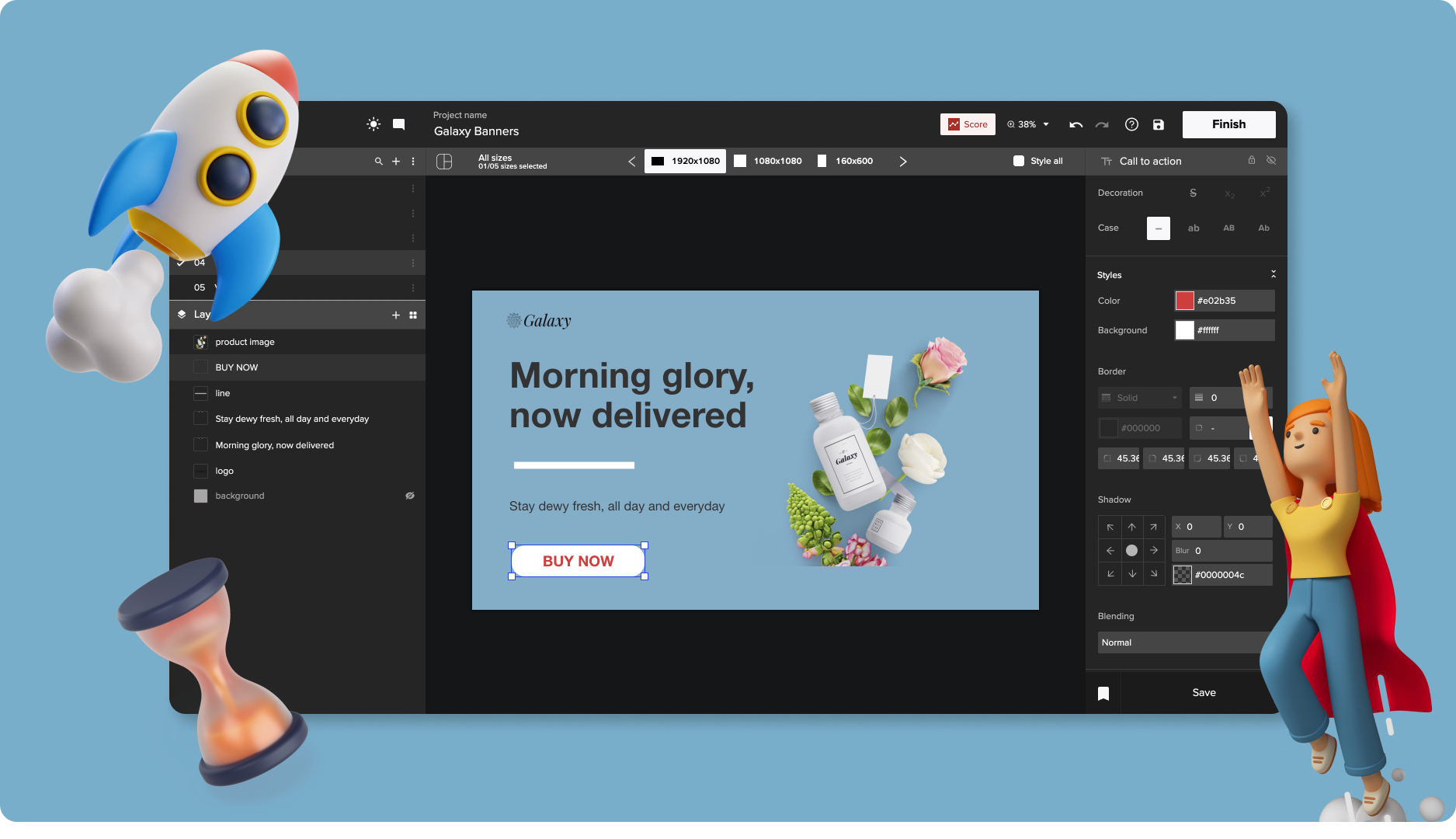 1. One view, all sizes
Brand compliance and quality check are the pillars of great visuals and creatives. To make this easier, faster, and more efficient, you can now review all your sizes on one single screen. No more flipping – double click on the size, and edit them right away!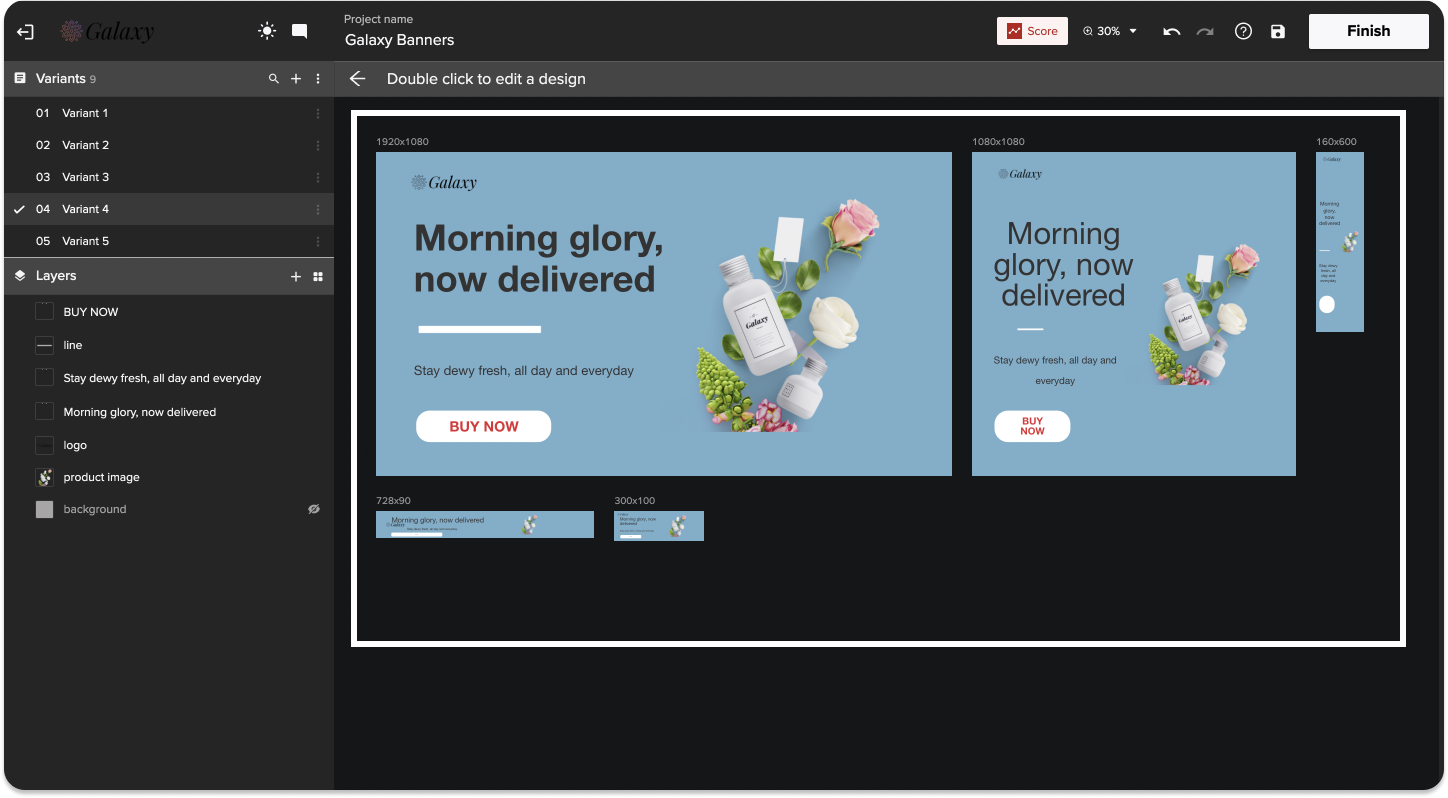 2. HTML strikes again
Language can't hold you back when you communicate visually. Create your banners just the way you do, and when exporting choose to do so in HTML format for your GDN ads or any other purposes.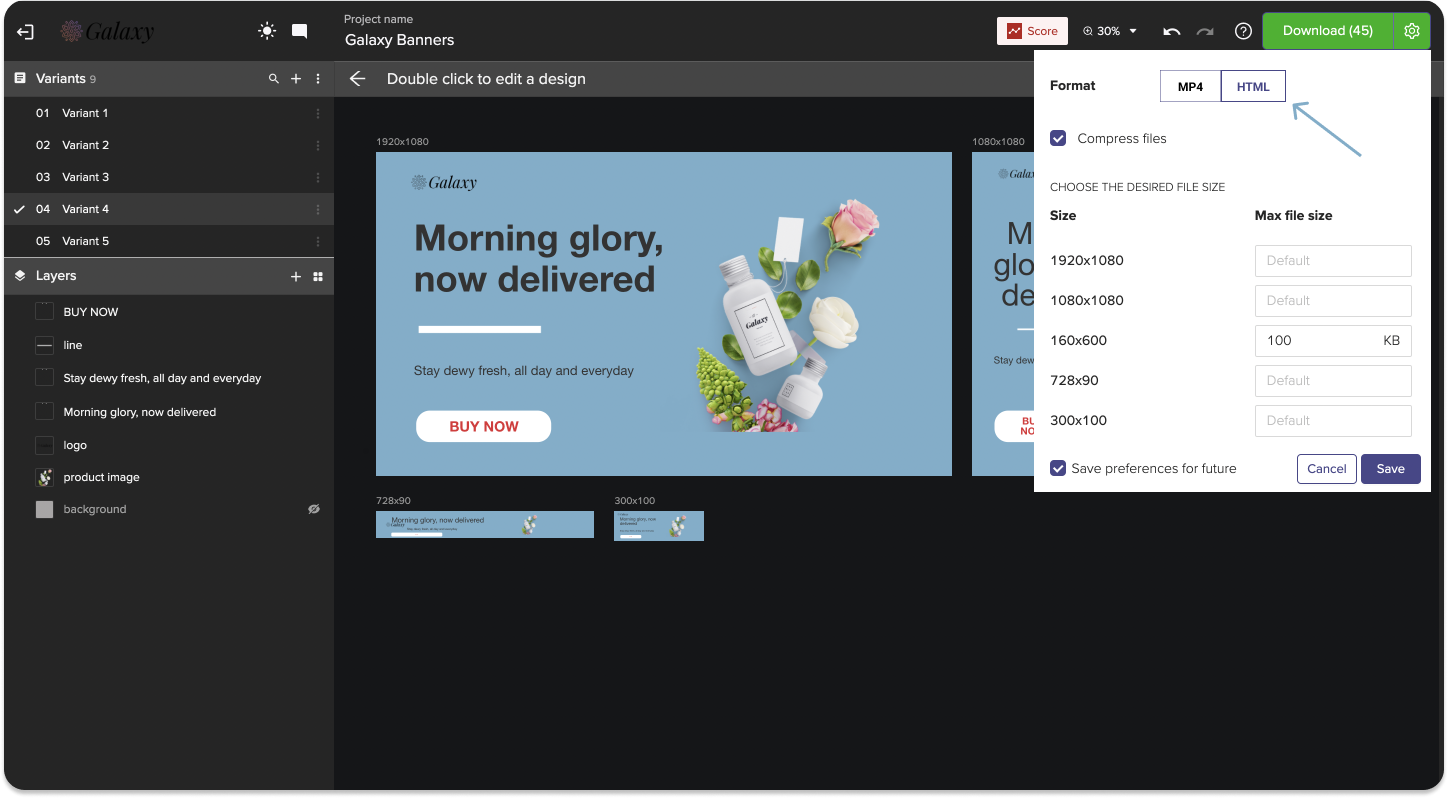 3. All word-styling options are now in the styling panel
Find all word styling options, from formatting to visual effects, in a single place – the mighty styling panel is back at it!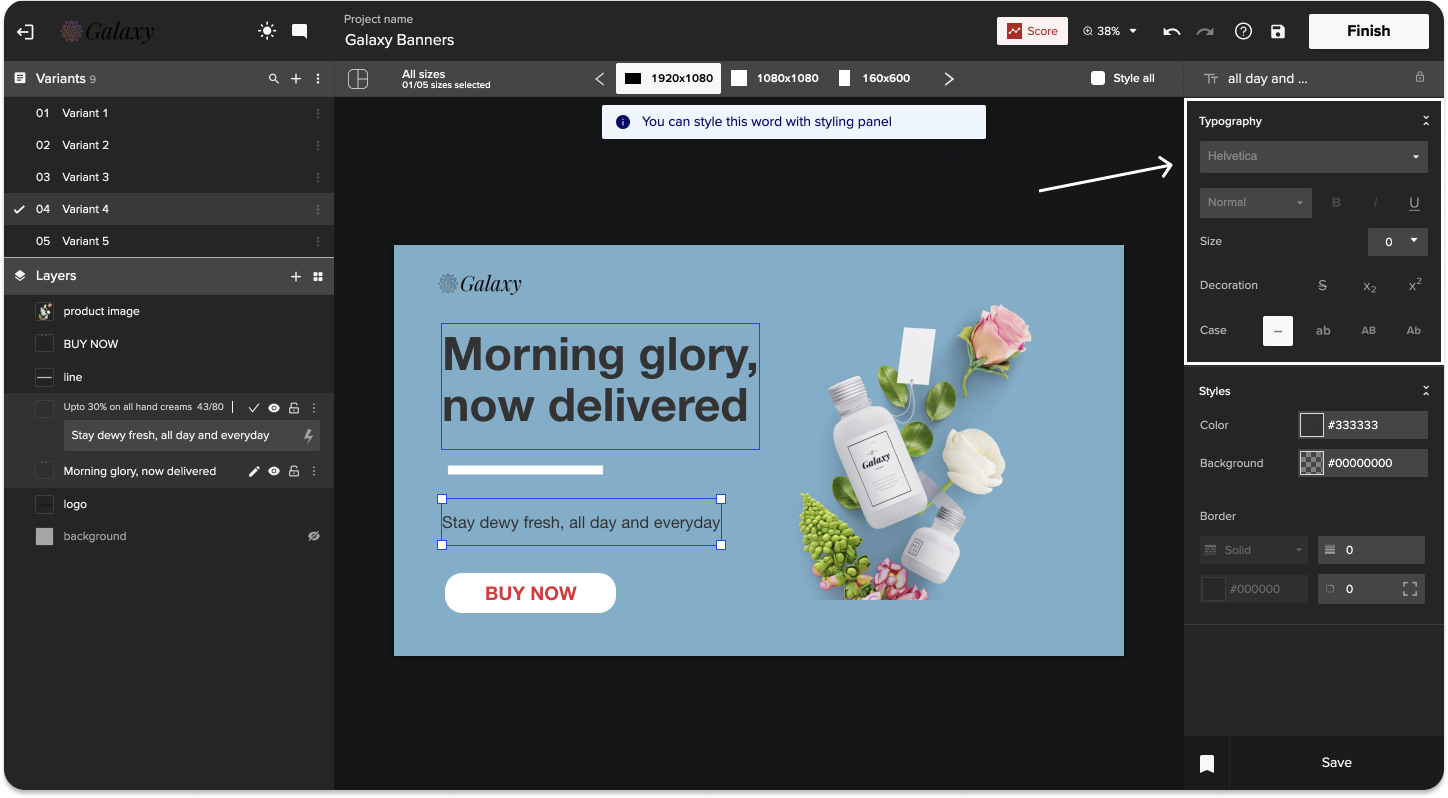 4. More than just a heart-shaped box
Now crop and resize images into different shapes using the clip path or the mask option. Play around with the plethora of shape options, but if you really want to take it to the next level you should be uploading your own, custom shapes! Click on more crop options in the styling panel to discover custom crop shapes.