Release Notes: February 2022
'Twas the month of love – and all our enhancements were borne out of love for our users. We've introduced more pieces to aid you in solving the creative puzzle while making the interface look prettier.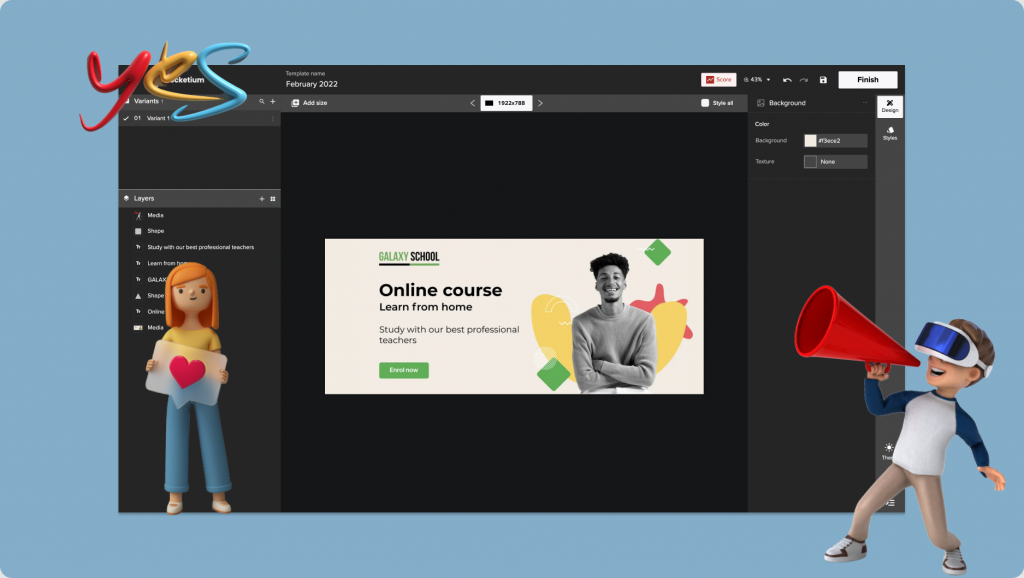 1. New UI? Swipe right!
It's a match – Our revamped sidebar houses all the features, more orderly than ever. Collapse it for enhanced screen space, navigate effortlessly across various tabs, and explore the media library space for a more streamlined view. Also, make the most of the Branding tab: update your logo and have it reflect across pages.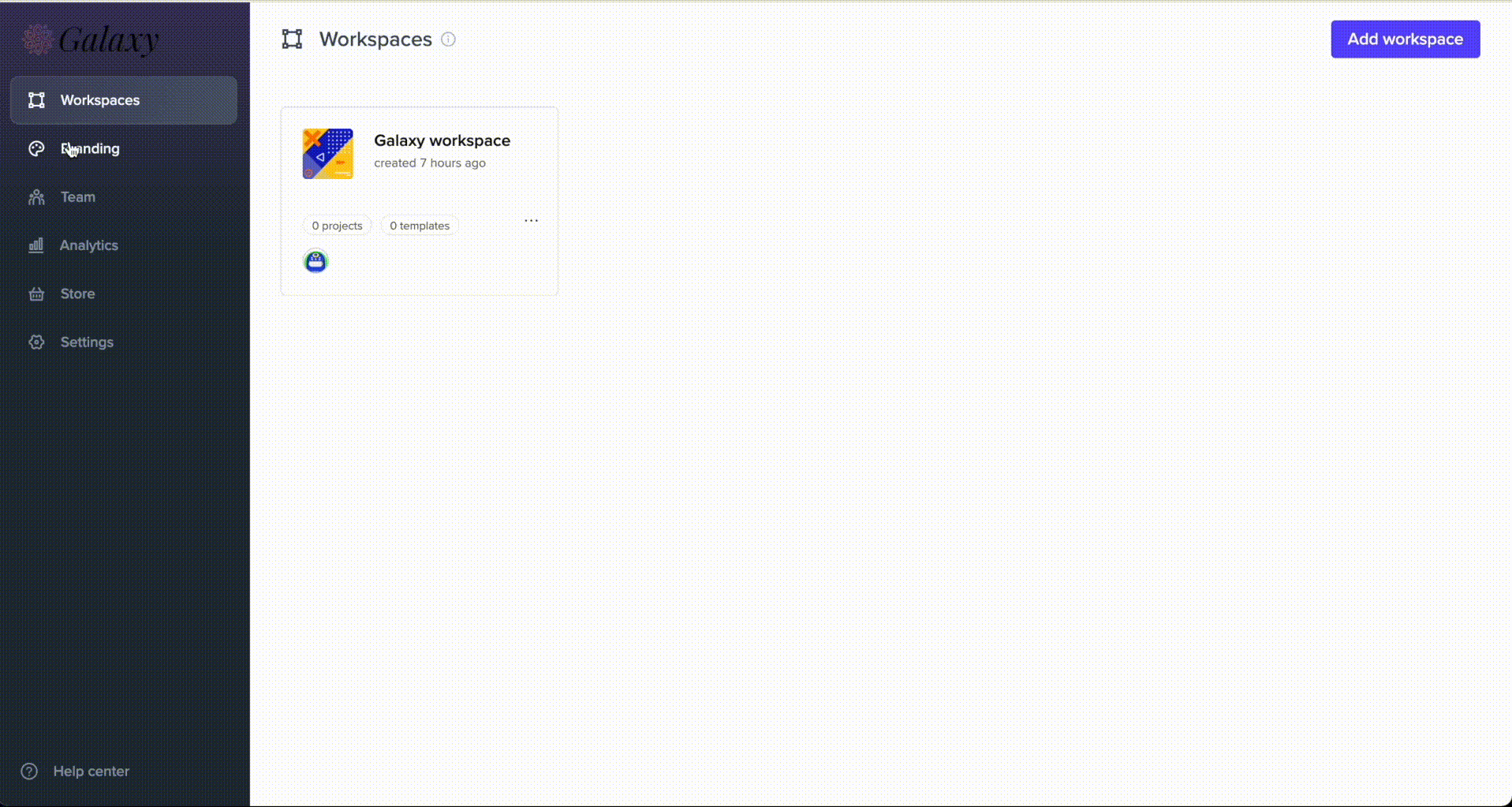 2. We're in love with the shape of you(r..creatives)
We're extending all the control over to you – pick any shape in your creative and jazz it up using the styling panel. Further, double-click to manifest new shapes! Pssst – the pantry has been restocked with new shapes too, try them out.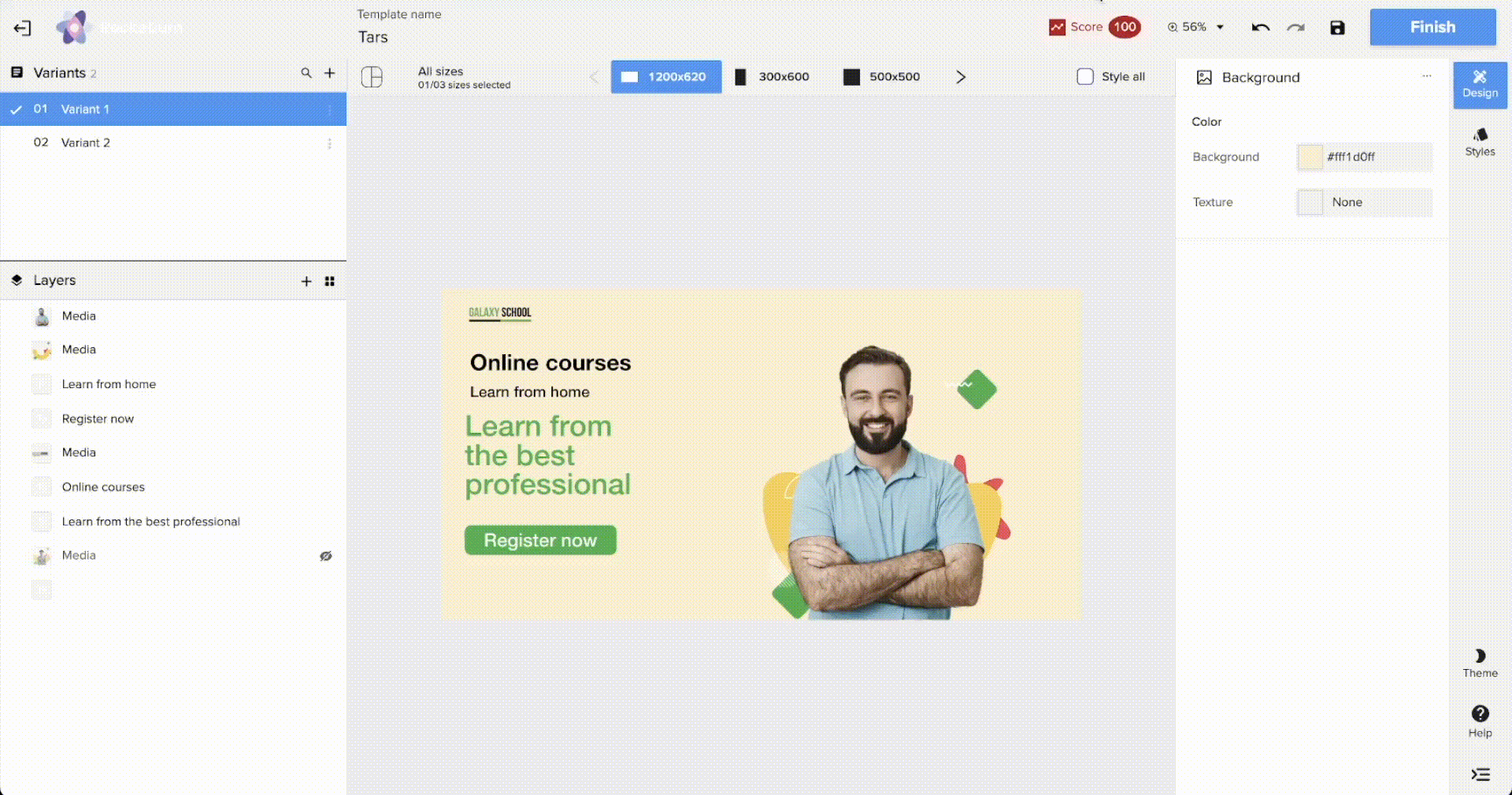 3. Reflect in this heart o' mine
Add reflections to any image using the design panel, and have a play day with transparency, distance, and size. Watch the reflections shine as they apply across all your variants as easily as any other bulk edit action.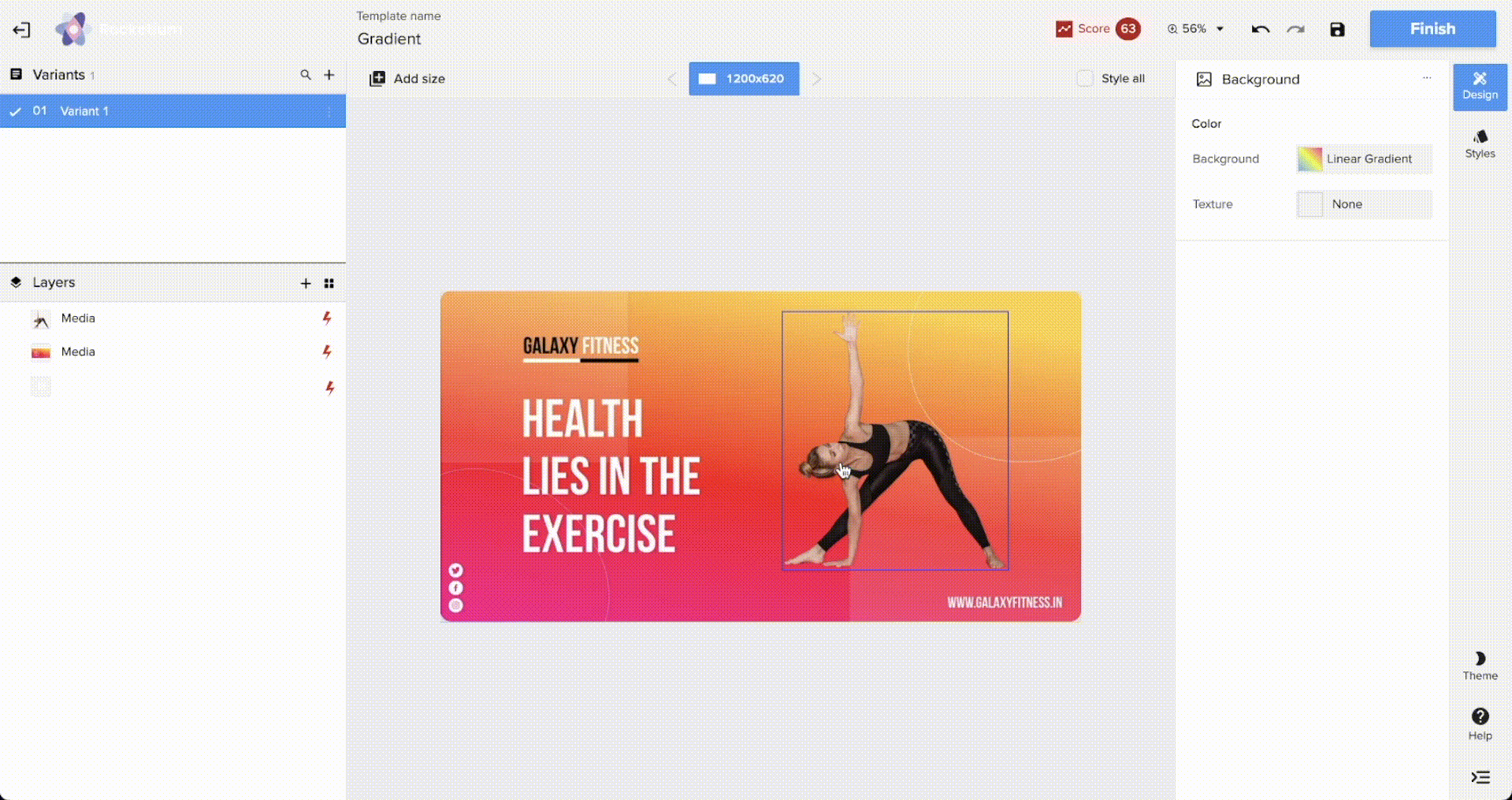 4. Never lonely with a shadow beside
Flick the ground shadow toggle in the design panel, and watch a shadow get linked to your selected element. Try it on one, apply it on many – bulk edits never leave you broken-hearted!