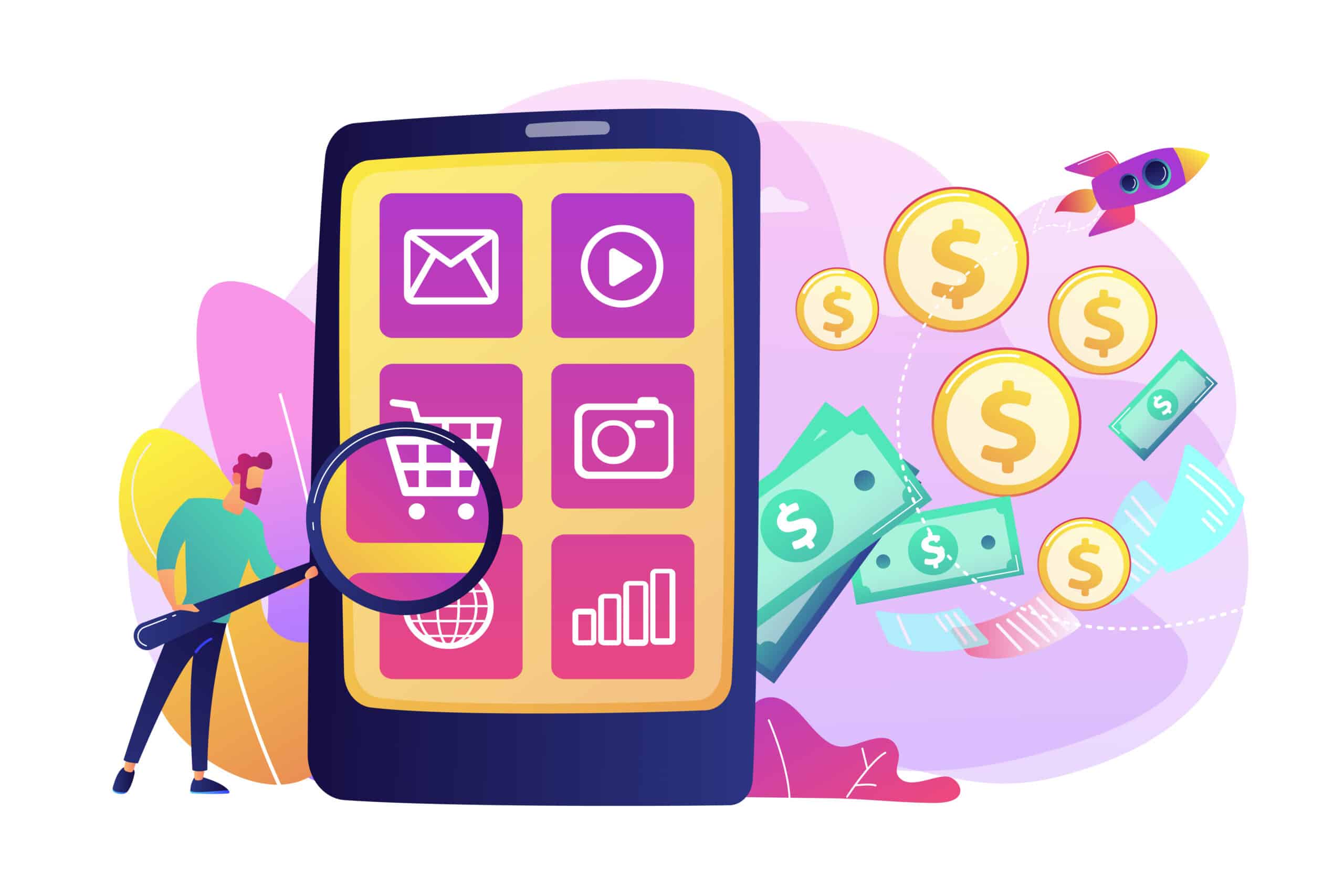 If money was not a constraint, it would be an easy draw on which advertising platform to go with — all of them!

The reality is, marketers have to work with tight budgets and carefully handpick advertising platforms that give the best ROI. Google and Facebook are still the biggest ad platforms but, Amazon Advertising is the fastest-growing one. Amazon Advertising is the third-largest digital platform in the United States and is increasingly challenging the duopoly of Google and Facebook.

Amazon Advertising (formerly Amazon Marketing Services or AMS) is a search advertising solution to help Amazon sellers grow their business with advertising plans that deliver the best ROI. The fact that Amazon Advertising revenue grew 64% to $7.95 billion in the closing quarter of 2020 is a testament to the faith marketers are beginning to have on the platform.

Amazon knows when was the last time your product was purchased, by whom, where, and how (mode of payment). E-Commerce marketers have a unique opportunity to use this information and influence buying decisions.

But this is just the tip of the iceberg. There are various benefits that marketers enjoy should they choose to invest their marketing dollars in Amazon Advertising.
Buyers, Not Browsers
Latest tech gadgets, vintage baseball cards, birthday gifts, and pretty much anything else is sold on Amazon. The good part is, there's a large shopper base to which Amazon sellers can sell these kinds of products to. However, Amazon doesn't just give you an affluent quantity of online shoppers, it gives you quality as well.
The common reason for advertising on Amazon has always been the size of the shopper base but, what's not touched upon is that these shoppers have a purchasing mindset. Unlike Google and Facebook, the majority of online users on Amazon are potential buyers, not potential browsers.

Interestingly, Amazon is a top search engine for product and brand discovery for these purchase-focused online shoppers. According to an NPR-Marist poll, almost half of online shoppers go to Amazon first when they want to purchase an item.
Moreover, there's a portion of active shoppers who have pledged loyalty to Amazon and won't consider any other platform. Amazon Advertising would be the only way to reach this Amazon frenzy audience. This creates an opportunity for advertisers to gain potential net new business.

Amazon will increasingly become a hub for purchase-intent-loyal online shoppers. Why wouldn't it? The online retail giant has created a seamless purchase conversion process, turning potential buyers into actual paid customers in a matter of a few clicks. And, with the rise of the adoption of Alexa, you would be able to provide an untouchable (literally and figuratively!) shopping experience.
Robust Targeting

Amazon has a trove of targeting options that lets marketers push relevant products to a specific group(s) of shoppers.
The following table shows how marketers can target based on different types of shopper segmentation.
Type of segmentation
Segmentation criteria
Amazon target customer segment
Geographic
Region
More than 100 countries
Density
Urban and rural
Demographic
Age
14 and older
Gender
Males & Females
Life-cycle stage
Bachelor Stage young, single people not living at homeNewly Married Couples young, no childrenFull Nest I youngest child under sixFull Nest II youngest child six or overFull Nest III older married couples with dependent childrenEmpty Nest I older married couples, no children living with themEmpty Nest II older married couples retired, no children living at homeSolitary Survivor I in labor forceSolitary Survivor II retired
Occupation
Students, employees, and professionals
Behavioral
Degree of loyalty
Hardcore loyalsSoftcore loyalsSwitchers
Benefits sought
Widest range of productsConvenience of online purchasingCompetitive prices
Personality
Easygoing, determined and ambitious
User status
non-users, potential users, first-time users, regular users, or ex-users of a product
Psychographic
Social class
All social classes: lower class, working class, middle class and upper class
Lifestyle
Resigned, Struggler, Mainstreamer, Aspirer, Succeeder, Explorer, Reformer
Use Amazon's advanced targeting functionality to run your ads alongside top-rated products or related products. On the flip side, avoid running ads where you don't want to. Flag certain keywords as negative to ensure you don't waste ad spend money running for ads that might have a high click-through rate but low conversions; don't sell to people who are simply not interested in your product.
For instance, you sell basketball shorts. Ideally, you would run your ads against a keyword like basketball shorts.
Conversely, if you are running ads for workout shorts to folks who are exclusively looking for baseball pants, the chances are slim for a high conversion rate.
Amazon Advertising also offers automatic targeting keywords. These are search queries that have seen conversion success. Marketers can continue manual targeting and on the side can test automatic targeting.
Sponsored products automatic targeting keywords are search queries that you've already experienced success with while running automatic targeted sponsored product campaigns.
Start by setting up your automatic targeting campaign similar to the way your manual one was set up, except for the targeting mode. This helps you find out what search terms people are using to find products related to yours. Then, add those search terms in your manual targeting campaign. You can keep control over your ad targeting campaigns while making cost-effective decisions for your business.
The Amazon Paradigm: Organic And Paid Advertising

Amazon Advertising improves organic rankings in the long run. The very purpose of amazon ads is to place products more frequently on relevant search pages and enable sales. Now, the Amazon algorithm that's responsible for product ranking includes all sales, including those from Amazon Advertising. A look at your sales history (more specifically conversion rates) and will decide your organic product listing for specific keyword(s). To put it simply, increased conversion rates lead to better organic rankings.

The good thing is Amazon Advertising does not receive the visceral hatred from shoppers that Google and Facebook are used to. Here's why: Sponsored Ads don't appear like ads to the untrained eye. The ads visually blend in with the rest of the organic listings. This gives the impression the product is popular and other users who purchased it found it useful thereby, increasing chances of conversion.

A consulting firm that focuses on brands selling on Amazon surveyed more than 2000 users to find whether they knew the difference between organic and advertised product display. A staggering 50% did not even realize they're being advertised on Amazon.

Just have a look at this 'sunscreen spray' listing. Unless you have a hawk's eye, catching the ad in the first look is difficult. There is a high probability of the ad performing well which in turn, improves the organic placement of the product — a win-win situation.
This is the Amazon paradigm which gives big, newer, and lesser-known companies an equal chance at visibility. It's a retreat from the traditional approach of Facebook and Google that often use their duopoly and offer certain vendors more avenues and bargaining chips compared to the rest.
More Bang For Your Buck
The main reason for investing in Amazon Advertising: a clear ROI. Traditional SEM practices offer metrics that are all over the place, making it difficult to measure the profits derived from paid advertising. This has led to a clunky ecosystem of third-party vendors focused on evaluating profits.

Amazon does not need such a complicated ecosystem. They measure everything – ad clicks, spend, sales, advertising cost of sales (ACoS), and more. Out of them, the key metric is ACoS which measures the success of your bidding strategy, providing insights on potential campaign success. In many ways, Amazon Advertising is the all-in-one platform offering KPIs for SEO, paid advertising, and profitability.

According to a survey report published by Nanigans, a performance marketing agency, half of the brands are planning to increase ad spend on Amazon and 41% are already spending incremental ad budgets.

Here are some of the brands that got more for their buck by adopting Amazon Advertising.
Vermont Teddy Bear

The New England brand has created high quality handcrafted teddy bears for nearly three decades. Vermont Teddy Bear has steadily grown in triple-digits since its partnership with Amazon. They have been successful in reaching shoppers with interest and intent to purchase products like theirs, converting their ad traffic from clicks to purchase.
Seventh Generation

A Vermont homegrown brand that sells cleaning paper and personal care products – that are friendly to the environment and humans alike. Seventh Generation restructured their bidding strategy based on the campaign metrics to get maximum conversions. The ease of customizing keyword targeting on Amazon Advertising gives them more control over their ad spending. In the end, Seventh Generation increased sales by 441.41% while decreasing ACoS -47.2%.

Native to the highlands of Peru, designer Coco Paniora Salinas, sells metal and macramé jewelry from his small studio based out of Massachusetts. His collection has been inspired by his spiritual connection to the Andean landscape. Through Amazon, he has been able to push the boundaries of his business, share his heritage, and showcase the craftsmanship of his designs.

Winding Up
Amazon Advertising allows marketers timely, relevant, and beautiful advertising that enhances shopper's experience in a way that other platforms cannot.
That said, Amazon Advertising's true efficiency can be seen when brands can churn out quality ads at scale. Yes, quality follows quantity!

Relevant ad creatives – whether they are Dynamic or Responsive – need to be deployed in large quantities and quickly. The more ad creatives you have, the more chances of it showing up against relevant searches.

That's one of the common things that bind Amazon Advertising and other platforms — it works best when it's used in the right way.