Ad testing is undoubtedly the most annoying process of digital marketing. No matter how much grit creative teams may have, they never have sufficient time. So, while persistence might help them smash boundaries, time holds them short.
86% of teams accept that they need more time for creative ideation. It's why 63% of marketers say the number of brands doing creative ads right is few and far between. Most ads and online promotions simply tend to be repetitive.
What happens when designers don't have enough bandwidth? Creative assets fall flat. So, for all its pomp and creativity, digital marketing and advertising require automation, particularly when it comes to testing ad banners and videos.
A/B Ad Testing with Creative Automation for Rapid Banner & Video ad Testing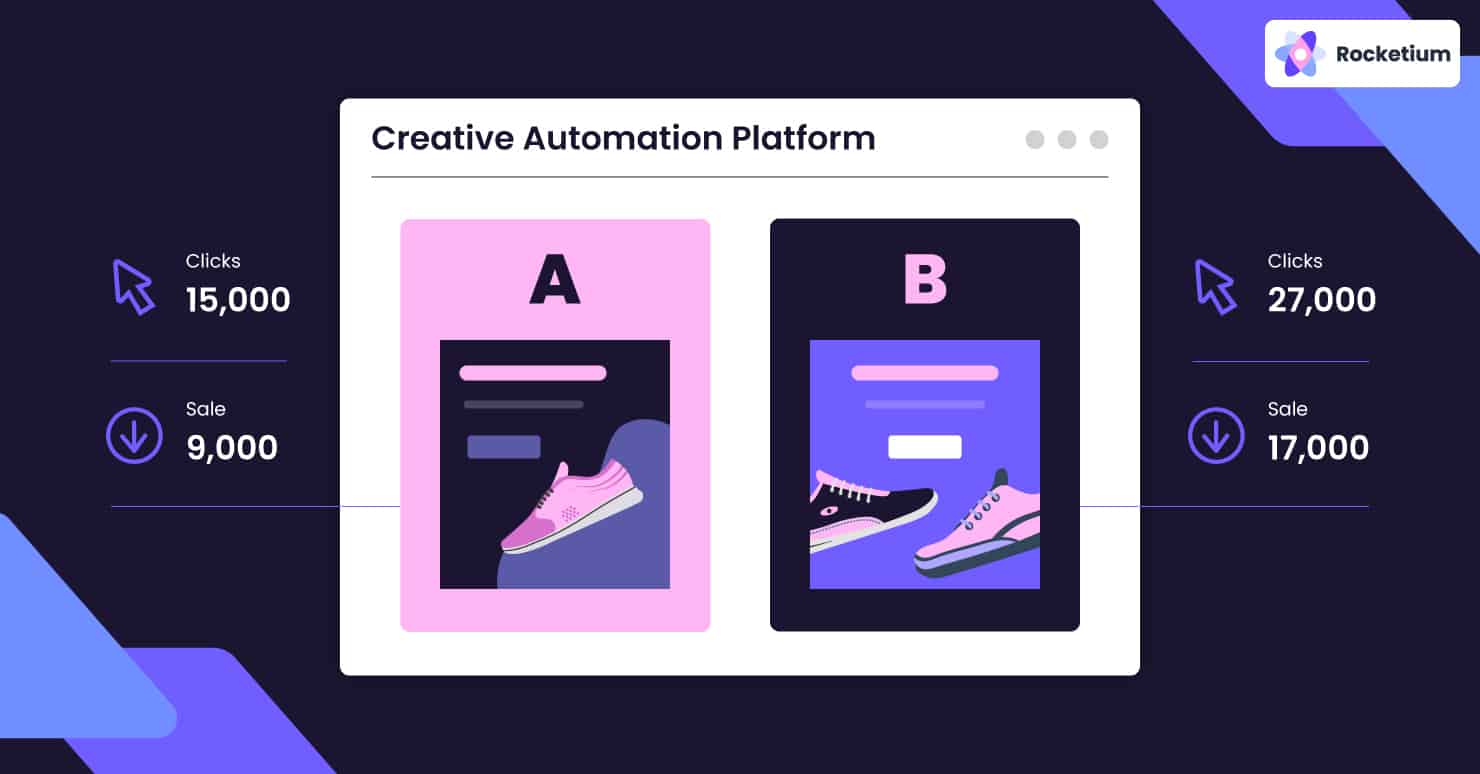 When you drill down on why teams face time constraints while A/B testing ads, the answer is glaringly obvious. It's the hypothesis. It is an assumption made before performing an experiment. Finding that one bold statement that clearly defines what needs to be changed in the banner or video ad to achieve a certain goal eats up time.
And not figuring out a hypothesis for the test is not an option. That way lies half-baked experiments that leave you in a place as black as the inside of a cat.
Even with a solid hypothesis in place, executing the experiment is time-consuming because the ad variant must have at least a brief stint to prove its usefulness.
In the digital world, where everything needs to be done yesterday, this is time growth marketers can ill-afford. While big players have all the resources to optimize their split testing, growth hackers need a solution that lends them that ever so tiny advantage over their competitors.
And that advantage comes with creative automation that allows you to reduce the time spent, quite a considerable amount of it, designing (iterating) marketing assets for ad testing.
The Advantage of Creative Automation in Ad Testing
The 1992 Formula One World Championship was won by Nigel Mansell in a Williams FW14B. Designed by Adrian Newey, considered to be the most successful engineer in the history of F1, the car defeated Ferrari, McLaren, and Lotus.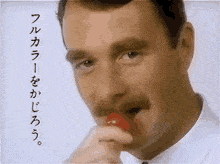 How did a David beat such Goliaths?
With active suspension.
The electronic aid made Williams FW14B the most technologically sophisticated car because the vehicle balanced on its own thanks to each corner automatically controlled by a computer. If the car was understeered or oversteered, they could correct it electronically. All Nigel had to do was put his right foot down and make it go as fast as possible.
If the 'car' marketers are driving is ad testing, creative automation is the active suspension. Much like it gave the Williams FW14B a competitive advantage, it gives one to marketers.
Let's paint a more HD picture. Typically the design part of ad testing wastes time and effort because designers are saddled with the menial task of changing each element over and over again till they get a winning formula.
This is precisely what creative automation eliminates.
Like the electronic aid in the Williams car that made it go faster, creative automation increases design speed and eliminates redundant repetitive tasks. You don't have to tweak small elements in the design repeatedly to generate variants. The tool does it automatically, greatly cutting down time spent on the iteration stage of the ad testing process.
How To Easily and Quickly Ad Test Banners & Videos with Creative Automation?
A/B testing, or split testing, is an experiment that shows different creative versions to similar audiences and then determines which ad performs better at achieving a specific metric.
Split testing ads is invaluable because it replaces guesswork with data-driven decisions. However, manually generating variants for multiple products with multiple CTAs and multiple ad formats is a drawn-out process.
But with automation, Facebook ad testing or Google Ads ab testing doesn't take hours, just minutes. From leveraging AI to generate copy variations to allowing teams to bulk edit creatives, it reduces time and effort for designers, while also reducing dependency on them by empowering marketers to be self-reliant.
1. Create a base template
A base ad template is the building block of creative automation. It's a scaffolding that can be customized to render variants at scale without squandering away time.
So, designers can stay focused on creative ideation and innovation while having the surety of brand consistency. The latter is crucial for creatives as consistency makes a brand easily recognizable across all digital touchpoints.
Through automation, you constantly deliver the core message with the right visual branding. It solidifies brand identity, which makes it more likely for current and potential customers to remember your brand.
2. Use a smart digital asset management system
What's the one thing in common with brand managers, designers, and marketers? They've all lost track of creatives at some point. Assets that could have been re-used or repurposed.
Within a Creative Management Platform, along with Creative automation includes a smart digital asset management (DAM) system, which stores all campaign creatives in a centralized location.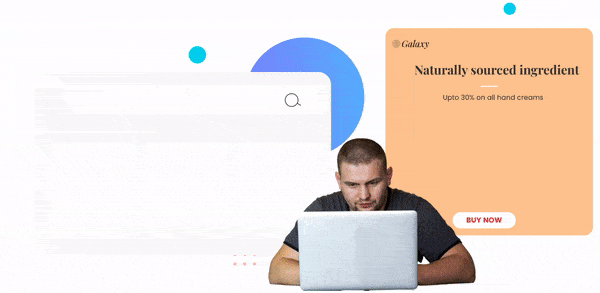 Essentially, a DAM ensures no creatives slip through the cracks and teams can work on them collaboratively. It's why leading unicorns like BigBasket and Swiggy use DAM platforms to launch campaigns faster.
Part of ad testing is creating designs for users with a particular product affinity or geolocation. So, the most appropriate banner is shown to the right users, increasing engagement and conversion rates.
When marketing teams have to do this manually, they need to adapt the content on test banners or videos to the specific audience cohort using CRM data.
With creative automation, this task is made redundant. Creative variations for ad testing are automatically generated through spreadsheet import.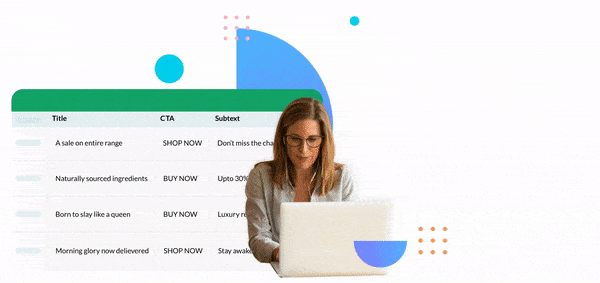 From product feeds to copy, from pricing lists to any other data, the CMP pulls in the information to generate custom variants. Compared to doing it manually, it saves a lot of time in the creation stage of ad testing.
4. AI copywriter to auto-generate taglines
Crunching copy for hundreds of banner or video ads is a tedious task. Making certain that the copy resonates with each of your target audiences is even more cumbersome.
Think of a creative automation platform as a smart content-churning machine. It leverages AI to make the lives of copywriters spectacularly easy by automatically generating taglines for A/B testing variants.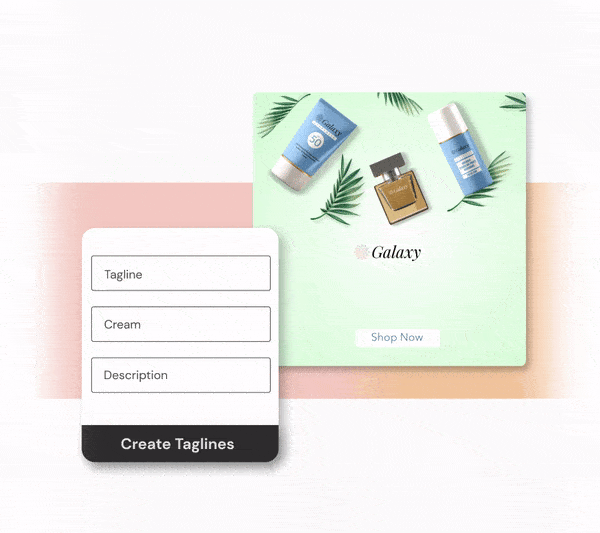 Creative automation is just as beneficial for multilingual video ads. It automatically converts text to speech, adding an evocative voice-over for creatives.
5. Auto size the test ads
The digital world is a vast space. Website, Facebook, Instagram, Twitter, LinkedIn, streaming platforms – your customers can be anywhere, which necessitates ad formats that fit each of them.
Smart creative management platforms resize ads with the click of a button, not just for channels but also for browsers and devices.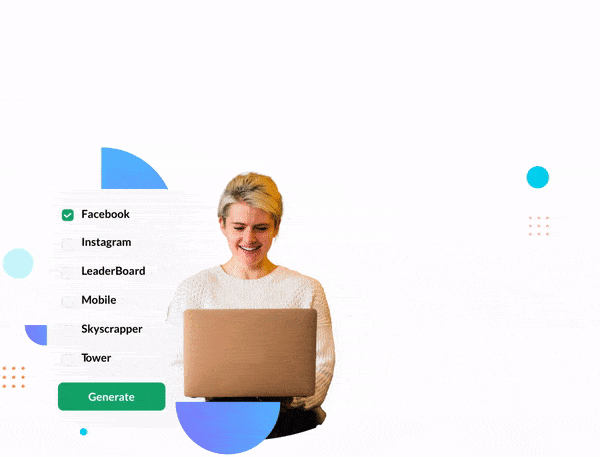 6. Minimize redundant styling with presets
When executing video or banner ad testing, customizing sizes so that you have the most impactful design for each channel is half the job. The other half is creating multiple combinations that still adhere to brand rules.
With creative automation platforms, teams can access presets that fix placement, layout, color palettes, and more. Presets allow a one-click transformation of ads while safeguarding that design teams don't waste time on redundant restyling.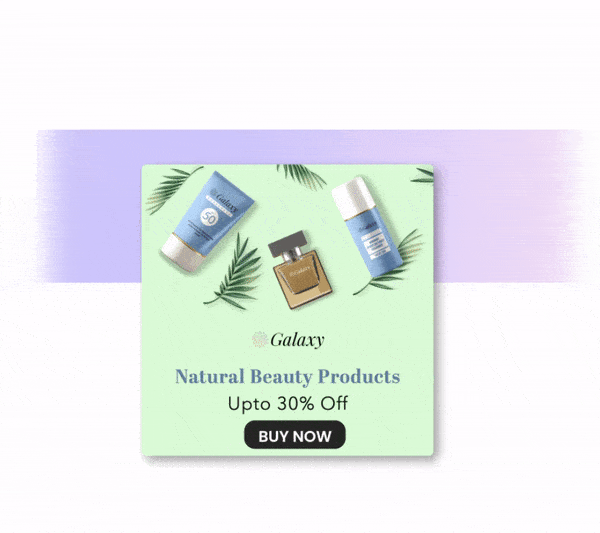 7. Push to live on different channels
In this digital era, it's the brands that can adapt to the fast-paced world, pushing more content in less time that thrive.
So, instead of using a prehistoric process of manually publishing each ad on different channels, use creative automation. Once the ad visuals are auto-sized, teams can push them live directly from the platform, reducing the time-to-market.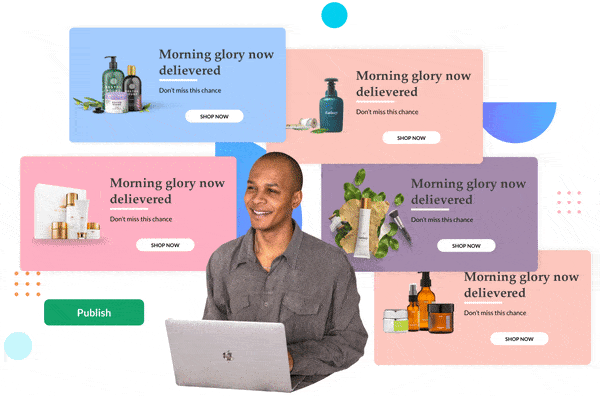 8. Analyze and reiterate on a single platform
A key part of split testing ads is creative iteration. It's the process where marketers assess the performance of a banner or a video ad on a particular platform. Accordingly, they change elements within the creative asset and update it.
The typical process involves tapping in a number of platforms, like Google ad manager and Facebook ad manager, to distill learnings and then sharing them with designers for reiteration. The multi-step process is not only full of friction but also slow.
With a creative management platform, analyzing campaign creatives and reiterating them happens on a single platform, which makes ad testing lightning quick.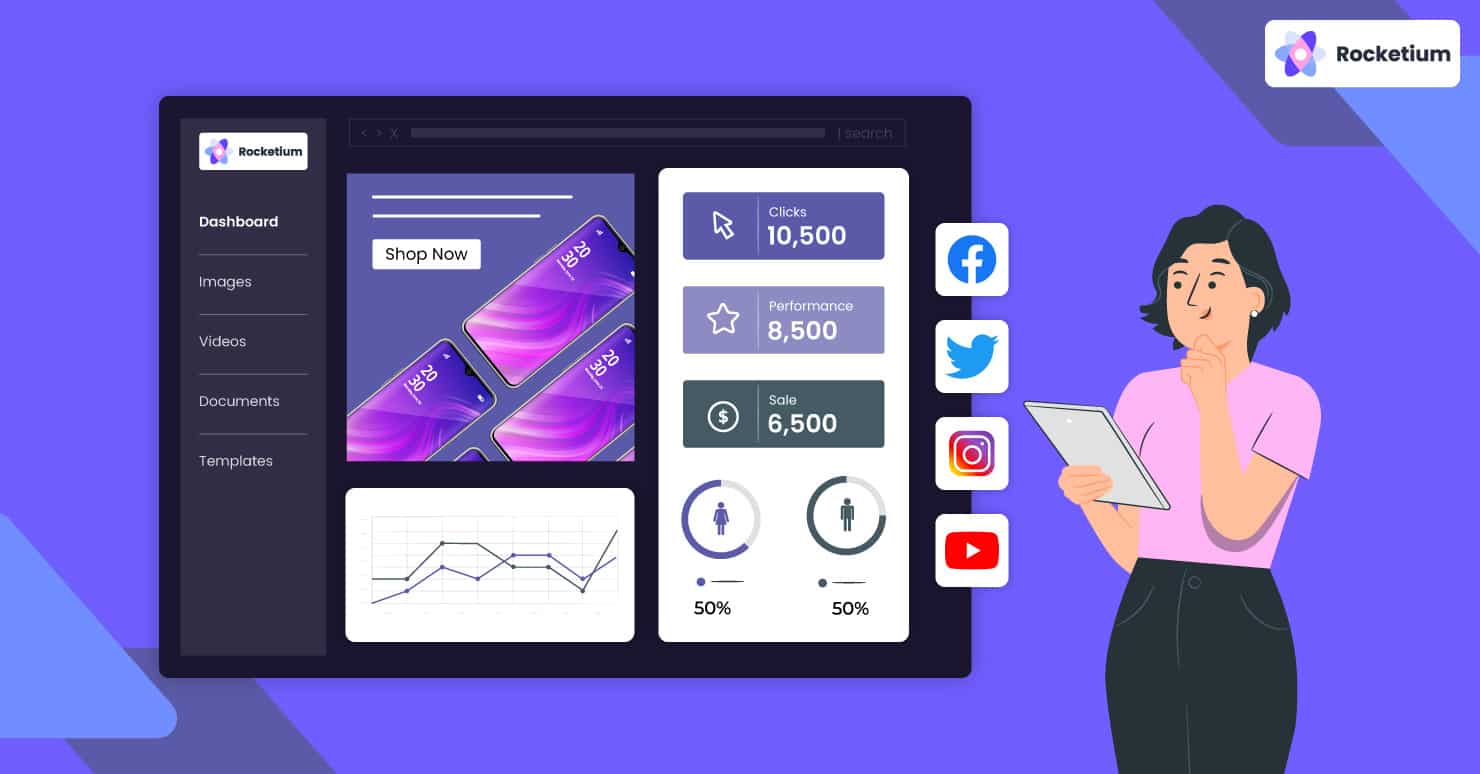 The CMP provides reports on top-performing creatives across all channels. If the ads require basic alterations like fresh CTA, background image, or a different color to improve performance, marketers are not bound to design dependencies. They can make the changes themselves using the CMP, instantly revitalizing the ad and reiterating faster.
Bulk Edit Banner and Video Ad Creatives After A/B Testing Ads
The end goal of A/B testing ads is to pin down the creative that delivers the most results and then employ it across the board. The beauty of creative automation is that it doesn't just allow for the rapid-fire creation of different test variants.
Once you're finished with the experiment, it can help bulk edit all test banners or video ads to match the one that led to winning strategies. You can apply the design, copy, and other adaptations dictated by the market across channels and sizes.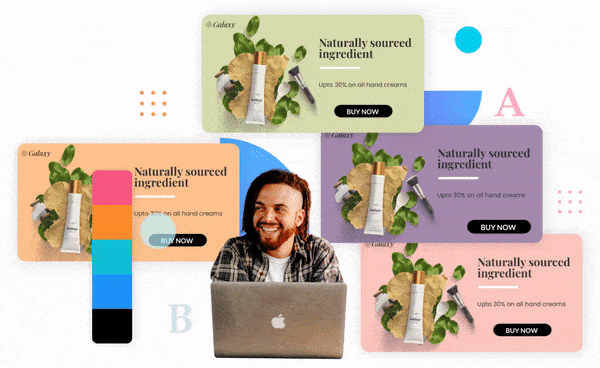 Take, for example, an e-commerce brand that waits until the very last second to update offer prices or discounts to snipe down the competition. With a bulk edit feature, they can adapt creatives in one sweeping wave, instead of individually editing each asset.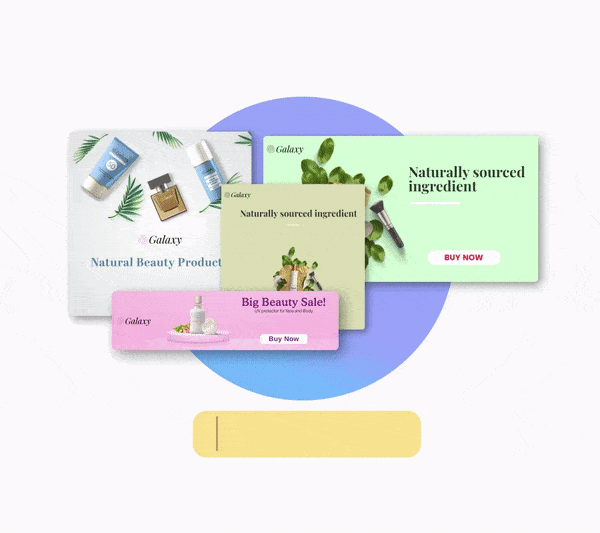 Similarly, when ads reach a performance plateau, as they are wont to do, marketers don't have to depend on designers for creative refresh.
A quick editing tool makes every member of the team self-sufficient. With predefined and preapproved brand rules, anyone can make last-minute changes without delaying the launch.
Adding more control to the process, a creative automation platform authorizes you to configure user roles. You can define which member of the team has access to which design feature. This way you can ensure that changes made by anyone in the team do not disrupt the design.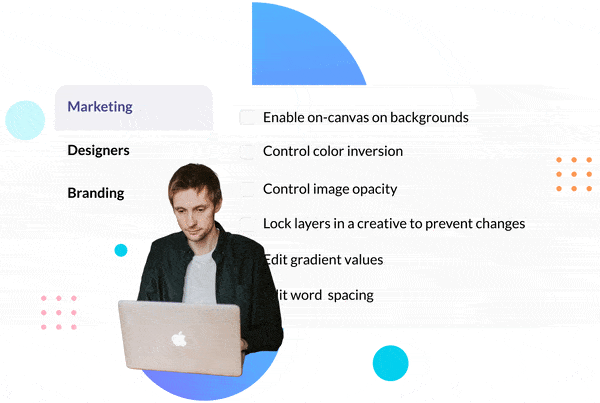 It's not just ad testing. The demands on creative teams are growing faster than ever, and the only way to accelerate speed-to-market is through creative automation.
Let Rocketium do the work that machines were born to do. So, your creative and marketing teams can focus on what matters – the next breakthrough idea.
Need more insights on ad testing with Creative Automation?
Subscribe to our newsletter
Recieve such insightful content on Design & Marketing every month!
Thank you for subscribing.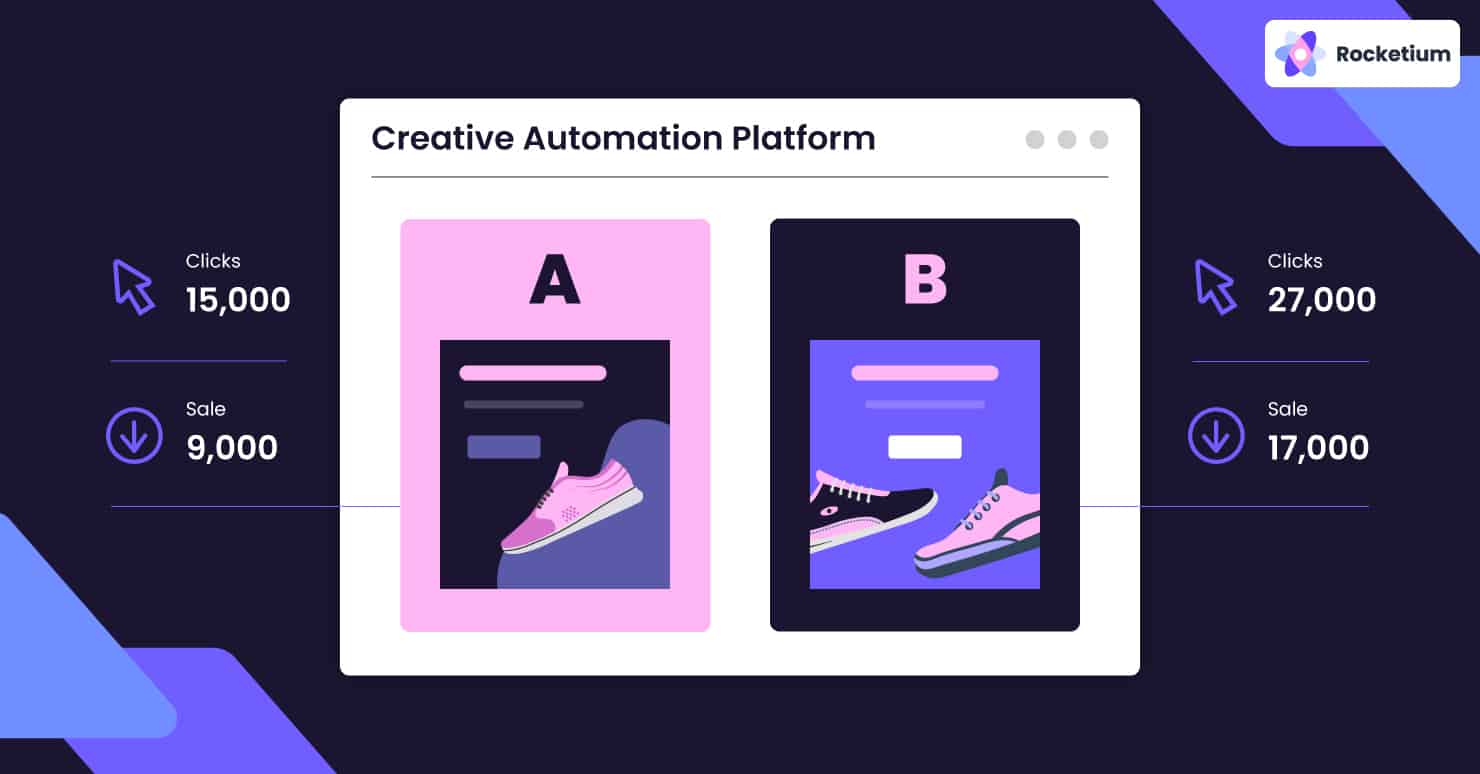 Smart Ad Testing with Creative Automation
Run faster ad testing and apply winning strategies across campaigns in one go.
Book a Demo