Personalized content delivers a relevant experience as per audience interests and motivations. Hence, creating great content for your consumers is no longer enough to accelerate growth. The advancement in technology has handed marketers with an opportunity to provide great value through targeted content in their campaigns.
Why personalized content is the new normal?
In general, through ads or website content, every touchpoint with customers stops at content that is generic and repetitive. Long-drawn, the idea of personalization is restricted to mobile push notification and a follow-up email post-purchase to engage the customer with their first name.
On the contrary, data-driven personalized content that is real-time and in line with the interests and behavior of consumers contribute a lot to the overall growth while also reducing the marketing ROI. As a result, personalized content serves both needs — meaningful experience for consumers and profit for brands.
Why brands hesitate to embrace personalized content at scale?
The challenge facing every brand is the scale and variations of personalized content for the effective execution of campaigns. Consumers are presented with an overwhelming number of options online.
To counter, brands need to experiment with the content addressing customers to pick the messaging, creatives, and CTA that resonate the most at each stage of the buyer journey. Accordingly, the demand for content spikes, and doing this at scale, in real-time manually, is time-consuming and expensive.
How can brands scale personalized content?
60% of marketers feel that they do not have an effective personalization strategy in place. Also, with the teams going remotely, add the requirement of constructive collaboration. By increasing the creative production – speed, brands can deliver personalized content on the demand that consumers have grown accustomed to.
Creative automation is pivotal for brands to streamline and scale the creative process with teams working in silo. By automating the creative production workflow, brands can ideate, launch, and track campaigns 5X faster.
Examples of brands that are acing personalized content
Spotify
Spotify's account customization is a hyper-personalization strategy that is designed to ensure that the users are engaged with the platform. Spotify also encourages all users on their platform to create their playlists with an entire library of music.
How it makes a difference?
The sheer volume. It's a humongous task to move on from Spotify and recreate all of the playlists on another platform. This is an example of how personalization helps not just in acquiring customers but also engaging them longer on the platform.
To add to this, users also receive new recommendations as their journey progresses and everything is 100% personalized to their unique choice of music.
Cadbury
Cadbury was one such brand that executed personalized content to perfection. The brand launched a campaign in Australia based on the theme of personal tastes in chocolate. Basically, it matched the flavor of the chocolate to consumers on Facebook based on their age, location, and interests. Once the user approved to connect with the brand, a video with users' content including photos and personal information was generated automatically.
The campaign was extremely successful as it generated a 65% click-through rate and a 33.6% conversion rate.
Leadformly
Leadformly took a road less taken in designing their sign up form. The consumer-focused, creative sign-up design process helped increase conversions beyond their expectations.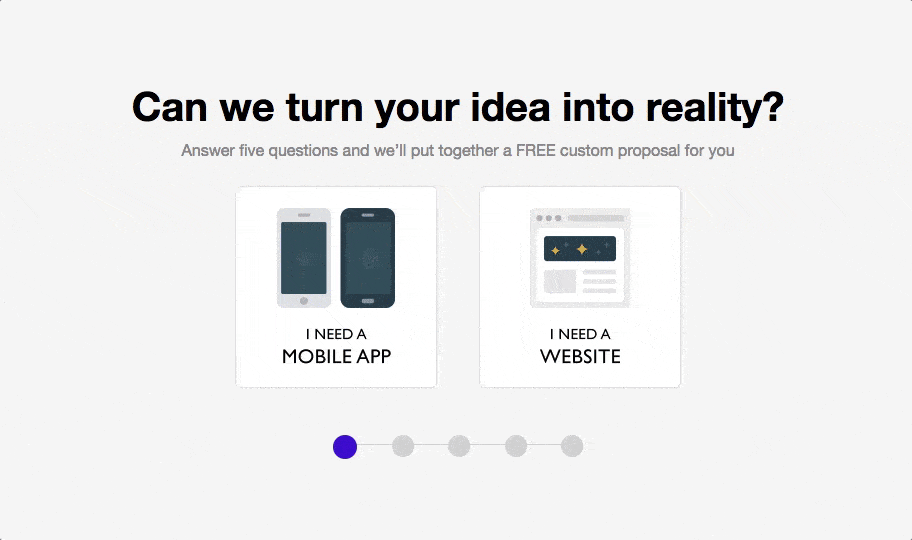 Beyond engaging users on a personal level, it also helped qualify users and segment leads ultimately assisting in prioritizing leads, automating responses, and tailoring personalized content.
Sephora
The beauty brand Sephora adopted AI earlier than its competitors. They began their journey with the chatbot in 2017. Sephora's chatbot quizzes the customers to understand their product preferences and helps them narrow down their choices. This was especially supportive in the cosmetics industry as the number of choices presented to the customers can be overwhelming.
In return, Sephora gained valuable insights from its consumers which further led to the expansion of their chatbot to Facebook Messenger. From personalized product recommendations to data that can further improve the product, personalized content is the key to optimized ROI for every industry including beauty.
Starbucks
Starbucks never fails to keep customers engaged on its platforms with its gamified experience. Most of its consumer base is active through a mobile app. So delivering on personalized experience at an individual level, on a day to day basis is a challenge. Yet, no other brand has executed it as gracefully as Starbucks does.
It isn't just the brand value, but the personalized experience that the brand delivers through its app consistently that keeps consumers coming back for more.
Nike
In 2017, Nike announced the invite-only Maker's Challenge. The event called upon people to design a pair of shoes and have them made in less than an hour. Consumers could pick a plain Nike Presto X sneaker and add graphics and colors of their choice. Following which the chosen design was displayed on the shoe with the help of augmented reality and projection system. Once the design was finalized, it was printed on the sneaker and made available to the consumer within 90 minutes.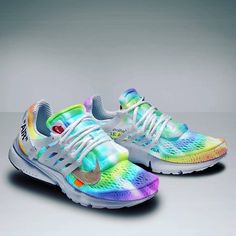 Subsequently, Nike's sales shot up and they also had invaluable data and insights into consumer preferences which would go on to help them ideate and design products to deliver on individual preferences and personalized marketing messages that speak to consumers taste.
Very
Weather can be a highly influential factor when it comes to shopping for clothes. Very responded to this by testing a personalized clothing suggestion based on local weather patterns of the user's location. If you reside in a sunny area, Very recommend light and cool clothing options.
Conversely, if you're caught in rainy weather, Very suggests suitable options based on the weather in your local area.
Conclusion
Personalized content is to have your consumers in the spotlight. When they know the brands pay attention to their needs and preferences, they tend to stay loyal to the brand for longer.
To summarize, capture real-time data, and capitalize on it using dynamic content to personalize the customer experience to drive more meaningful connections with your consumers on a personal level.
Subscribe to our newsletter
Recieve such insightful content on Design & Marketing every month!
Thank you for subscribing.