The holiday season is a golden opportunity to turn a mediocre sales year into an exceptional one. According to the National Retail Federation, online and retail holiday sales in 2020 grew an unexpected 8.3% to $798.4 billion over the same period in 2019 despite the pandemic.
Growth marketers, who have had successful holiday campaigns, know that there is no time to rest during the holiday season. In other words, there is no off-season. As soon as the holiday season ends, they start preparing for the next one.
Having a holiday marketing strategy that works means creating a roadmap for the entire year. It starts with the review phase in the first quarter (January-March) and ends with the action phase during the holiday season in the fourth quarter (October-December).
In this article, we will discuss quarter-by-quarter how to plan, prepare and launch effective holiday marketing campaigns such as a Christmas campaign or a Black Friday campaign.
First Quarter: January-March
At the start of the year, most B2C marketers put the holiday season behind and shift their focus on the upcoming Valentine's Day or spring season. That is a rookie mistake.
The first quarter is all about the campaign post-mortem. You should find out what went right in the last holiday season and do more of it. Similarly, learn from mistakes and make sure not to repeat them in the future. It is also about finding areas of improvement and minimizing risks. Here's what you should do during the first quarter:
1. Analyze Performance of Marketing Campaigns
To optimize marketing campaigns for the next holiday season, look at your holiday season marketing data and try to find answers to SMART questions like:
How did each digital marketing channel perform compared to our competitors?
How did our digital marketing channels perform compared to the previous holiday season?
Did we meet the Key Performance Indicators (KPIs) we were aiming for this holiday season?
Most B2C marketers take the historical data from the previous season as gospel and apply it to the upcoming holiday season. Unfortunately, they fail to realize that customer's behavior and preferences are ever-changing. Hence, it's important to sift through data for insights and create a test plan for the next holiday season.
2. Identify Successful Marketing Campaigns
Find out which marketing campaigns performed above expectations. For example, it could be a Christmas digital campaign or a Black Friday campaign that had caught the attention of your target audience. Note what made them so successful. For example, if it was a display ad, notice its design, color scheme, ad copy, personalization, offer type, etc.
To help e-commerce brands crackdown on the right visual strategy, we at Rocketium, have analyzed examples from India's biggest eCommerce players and derived some actionable insights that will help you refine and perfect your visual strategy. Download your e-book copy here:

Crocs case study
American footwear brand Crocs created a Black Friday campaign called Doorbuster in 2020. If you check out their campaign landing page, you could see how smartly they have used the holiday rush emotion to nudge customers into buying their products.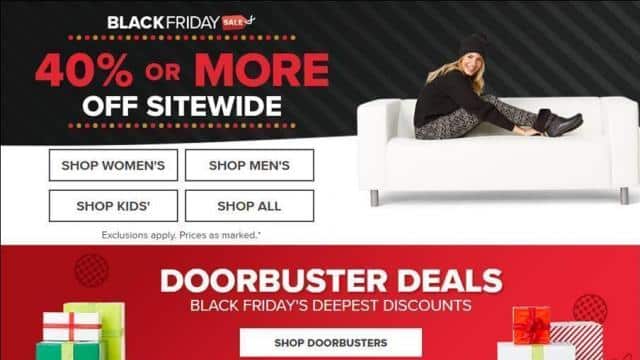 Since these marketing campaigns were a hit, you can always reuse their elements in your next holiday campaign as they have already proved effective with your audience.
3. Identify Holiday Campaigns That Flopped
Likewise, learn what not to do from those campaigns that missed the target. If you find major flaws, try to avoid them in future campaigns. You will realize that simplicity is what differentiates good campaigns from bad ones. Display ads and push notifications that are simple and concise tend to perform better during the holiday season.
4. Upgrade Your MarTech Stack
It's difficult to upgrade your marketing technology stack in the middle of a holiday season as the wheels are already in motion. Any changes you make to the MarTech stack at that time could lead to a disastrous holiday campaign. That's why you should review your MarTech tools as early as possible.
Evaluate your current MarTech tools to see if they help you execute key marketing processes, such as segmentation, automation, personalization, and omnichannel orchestration. You can also initiate a Request for Proposal (RFP) process by outlining your requirements and sending them to MarTech vendors.
Second Quarter: April-June
Once you have finished the review of the previous holiday season and gained some valuable insights, it's time to get busy with preparation for the next holiday season. That means understanding your competitors, improving analytics and reporting, and creating customer models.
1. Analyze Your Competitor's Performance
In the first quarter, you looked inwards to learn from your own mistakes and shortcomings of your marketing strategy. Now it's time to look outwards and analyze your competitors. Track your competitors and try to find the following information:
Number of marketing campaigns
Promotion and messaging themes
Push notification metrics (view rate, open rate, opt-in rate)
Sends per day, including most active send days
2. Create Effective Dashboards for Data Visualization
For a successful data-driven digital marketing strategy, you need access to reliable and meaningful performance metrics. Here are some vital metrics that you can track in real-time and add to your dashboard for data visualization:
2.1. Conversions
Whether it's a sales purchase or actions such as subscribing to a newsletter or filling a contact form, they all are called conversions in marketing jargon. It's one of the most critical bottom-of-the-funnel events that you should always measure in real-time.
2.2. Return on Ad Spend (ROAS)
Have a concrete idea of the return you are getting on your investment in your marketing activities. If you see a positive ROAS, it means you are on the right path. The formula for calculating ROAS is as follows:
ROAS = (Conversion Value/Advertising Costs) x 100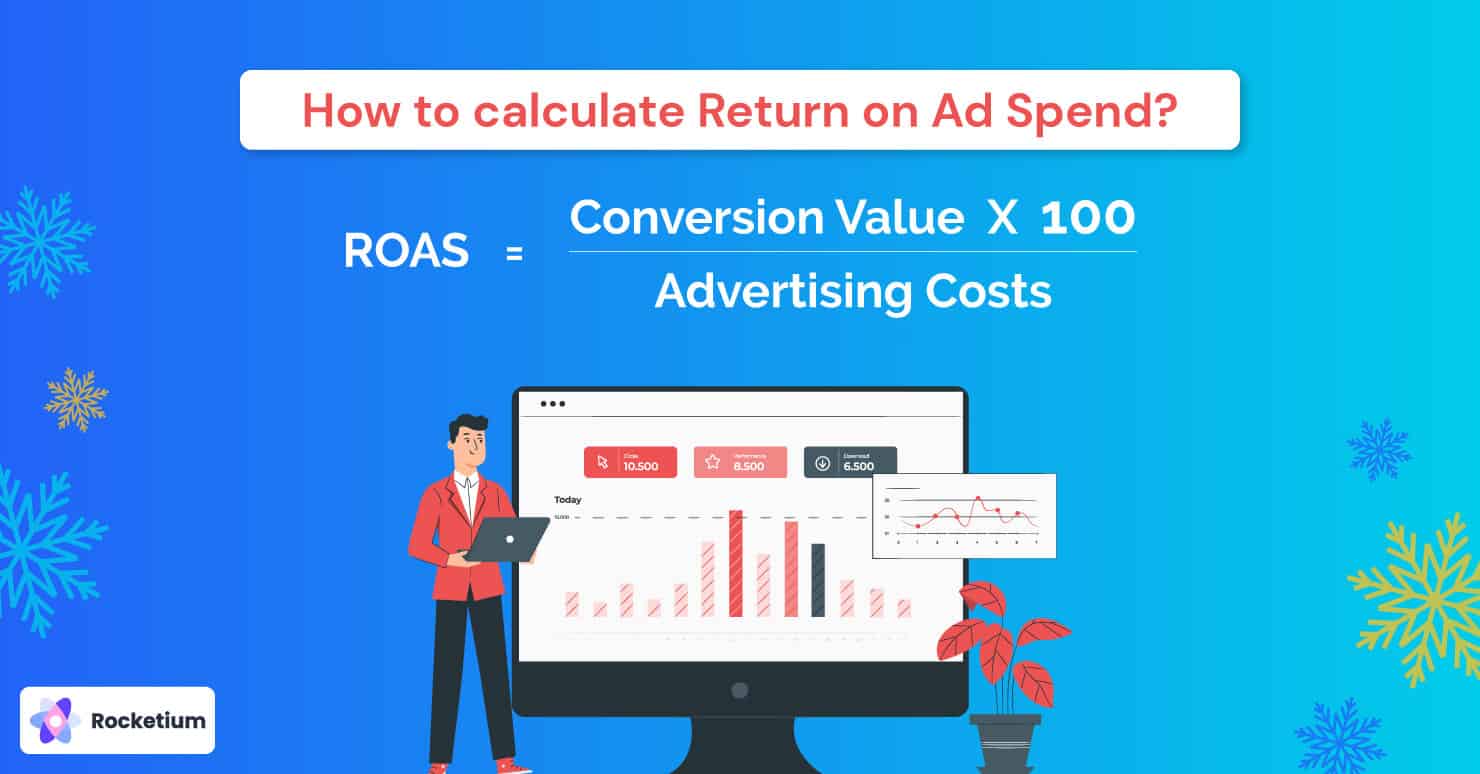 2.3. Customer Lifetime Value (CLV)
Customer Lifetime Value is a metric that indicates the total value of a business a company can expect from a single customer. If the CLV value increases, it means customers are spending both their time and money on your brand. This Hubspot article explains in detail how you can calculate CLV.
2.4. Sales Velocity
Sales velocity determines how quickly a business is making sales. It helps businesses predict how much revenue they can make in a given period. It is calculated as follows:
Sales Velocity = (No. of Opportunities x Average Deal Value x Conversion Rate) / Average Sales Cycle Length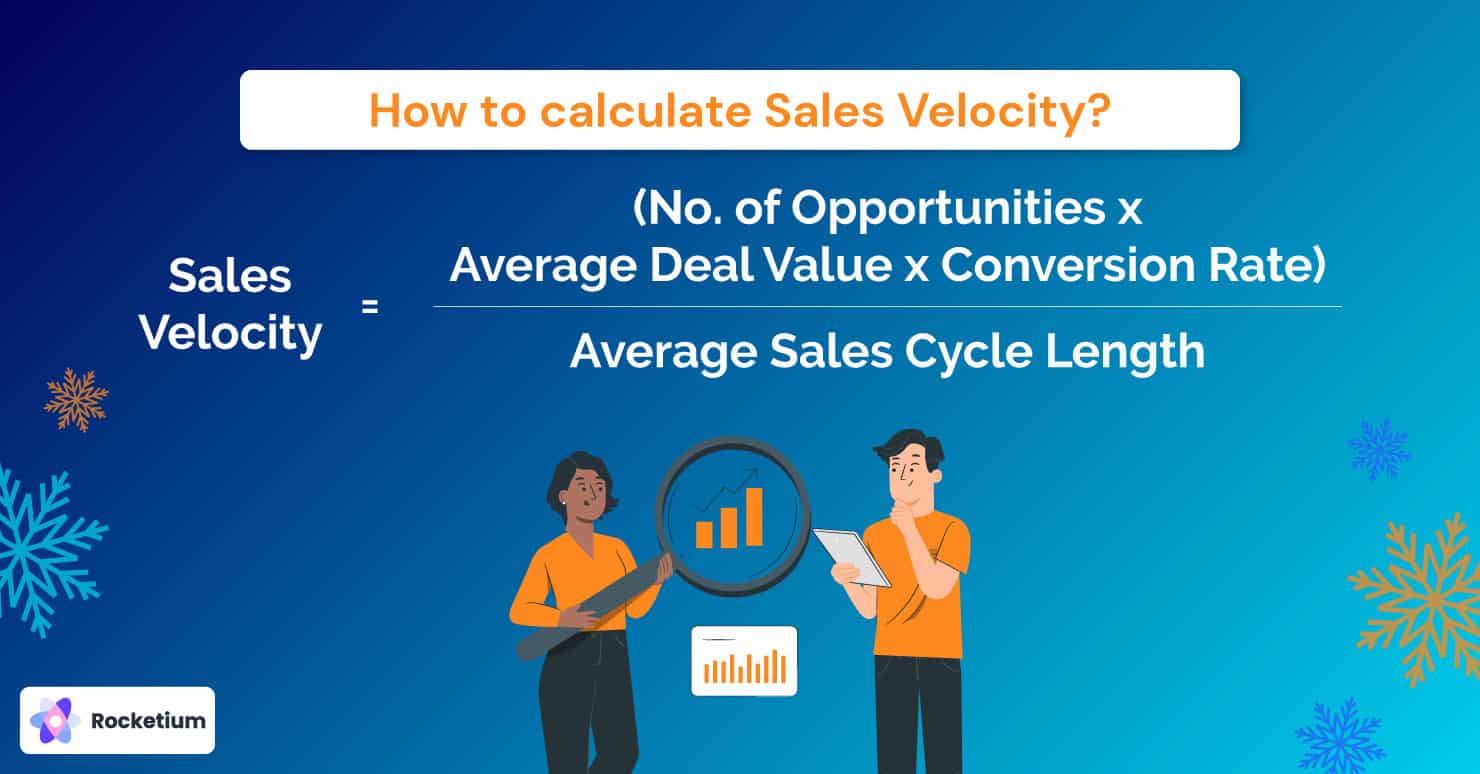 3. Design Customer Models for Targeting
With the help of analytics, you can use the audience segmentation process to understand your target audience better. This, in turn, will increase engagement, boost sales, and improve deliverability. Two types of customer modeling that you can implement are RFM modeling and predictive modeling.
3.1. RFM Modelling
Recency, frequency, monetary (RFM) modeling helps businesses find out how responsive consumers are to offers and promotions. It also helps marketers differentiate heavy spenders from low-value customers. The relative value of customers is calculated based on:
when they made their last purchase (recency)
how often do they make a purchase (frequency)
the value of their purchases (monetary)
3.2. Predictive Modelling
With the help of predictive modeling, growth marketers use historical data and market trends to create customer models that can be used to forecast future customer behaviors and buying preferences. This way, you can target only those prospects who are more likely to convert.
4. Step Up Your A/B Testing
Create an A/B testing calendar and avoid A/B testing at random. Remember that A/B testing is not just for one-off promotional marketing collateral. You can also use it to test the entire customer lifecycle that can include awareness, nurture, and re-engagement phases.
Multivariate testing takes A/B testing a notch higher and is a great way to test a higher number of variables and their interactions with each other. Avoid these A/B testing pitfalls so that you don't waste precious time and resources on a wild goose chase.
Third Quarter: July-September
The third quarter is all about the final preparation for the holiday campaign. In this phase, marketers plan out the detailed marketing plan and distribute the campaign workload. They also come up with a contingency plan to deal with unpredictable scenarios.
1. Plan Your Holiday Campaign Meticulously
Determine what kind of promotions to run and how email, display advertising, and push marketing can support them. Then, finalize the promotional calendar and share it with relevant departments, such as merchandising, retail, customer care, supply chain, etc.
In addition to that, compile a list of key dates where you should focus your marketing efforts. The most popular events during the 2021 holiday season will be Halloween (Oct 31), Thanksgiving Day (Nov 25), Black Friday (Nov 26), Cyber Monday (Nov 29), Christmas (Dec 25), and New Year's Eve (Dec 31).
2. Manage Your Workload
The workload during the holiday season can be up to 50% more as compared to the rest of the year. So have a plan to manage the workload during the holiday season. You can do that by moving people internally on a temporary basis to help with, say, the Christmas campaign. If you need expert advice for a limited time, you can hire freelancers or a marketing agency to get the job done.
You need to improve your campaign build process by finding ways to shorten the time it takes to plan, create, and launch digital marketing campaigns. You can automate the creative and copywriting process with the help of AI-inspired MarTech tools.
If you are designing unique one-off marketing collaterals for a specific marketing campaign such as '12 Days of Christmas' or 'The Best Cyber Monday campaign', now is the time to start working on it. Doing so will ensure that the campaign is 100% ready by the time the event arrives.
3. Have a Contingency Plan Ready
Even with all the preparation, this can go wrong in an instant. So have a contingency plan ready for the holiday campaign because there's so much at stake.
Have a clear plan on dealing with apologies, mistakes, and delays during the holiday season. Create apology templates for site crashes, delivery delays, content mistakes, etc., and have them within reach. In addition, prepare templates for natural disasters such as winter storms that can result in store closure and change in hours of operation.
4. Create Brand Awareness for New Customers
The holiday season is also a great opportunity to bring your brand in front of new customers. You can do that by focusing on metrics related to new customers, such as video ad views, impressions, unique website visitors, etc. You can also acquire new, price-sensitive customers from untapped markets or by offering discounts during the festive season.
When it comes to existing customers, Facebook and Instagram are great platforms for retargeting. These platforms have a large user base and allow accurate audience segmentation based on gender, interests, age, and various other demographic factors. Check out how you can use retargeting with Facebook Ads here.
Fourth Quarter: October-December
In the fourth quarter, you wrap up final holiday campaign preparations and make adjustments during the holiday season to increase sales and revenue. You will need to re-engage with seasonal buyers, optimize automated campaigns, and indulge in incremental A/B testing.
1. Maintain Cross-channel Coordination
For an effective holiday campaign, you need to have seamless coordination between various marketing channels. Whether it is via social media, mobile apps, websites, or email, the customer's omnichannel experience should be integrated and consistent.
Find what customers are searching for on your website and feature those products on your homepage. You can also add those products to your promotional emails, display ads, and push messages. Share insights between site search, paid search, and social media to adjust your marketing strategy accordingly.
2. QA Test Your Automated Campaigns
Nothing is worse for a marketer than having an automated campaign break down in the middle of a holiday season. Quality assurance testing can help you avoid that nightmare by asking the following questions:
Is the ad copy still communicating what you want? Is it free of typos?
Does every button and link work? Do they take site visitors to appropriate landing pages?
Is the marketing campaign optimized for mobile?
Are the rules and logic that govern the automated marketing campaign correct and relevant?
3. Perform Incremental A/B Testing
While this is not to make radical changes in your marketing campaign, you can still A/B test small changes to make incremental gains. For example, you can test different subject lines and CTAs for your emails and push messages. You can also A/B test different types of images for your campaign:
functional vs. lifestyle
company-produced vs. user-generated
static vs. animated
Pro tip: Use imagery that evokes the holiday spirit
While it's crucial to be consistent with brand assets such as color scheme and fonts in all your marketing collaterals, the holiday season gives you a chance to play with them a little. Check out the email layout of Starbucks's 2020 holiday season.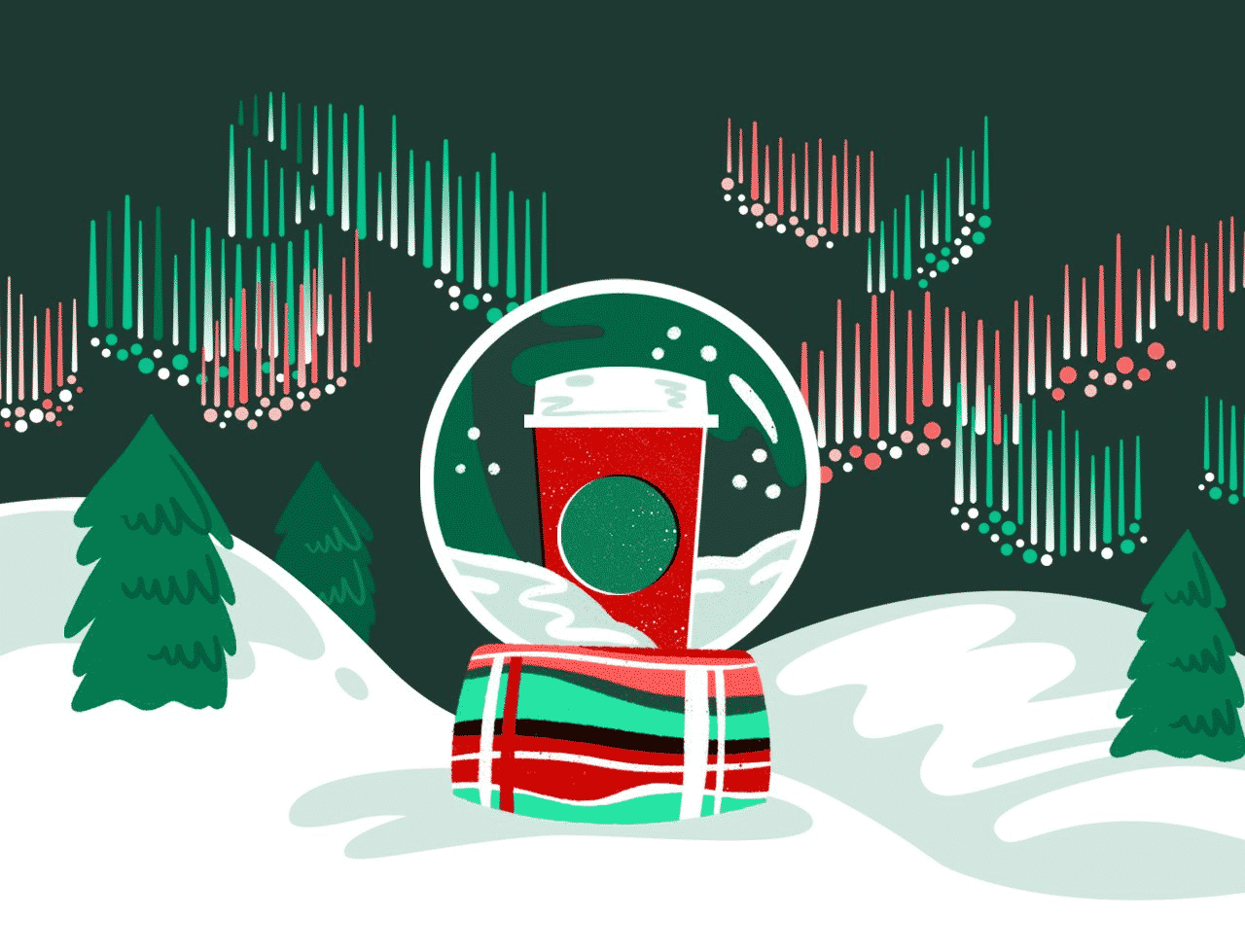 4. Scaling and Personalization of Creatives
Providing deep discounts across product categories is essentially what drives massive traffic during the holiday season. From a design perspective, it means designing creatives for different products with different discounts, and to do it manually is time-consuming and repetitive.
Through templatization, a creative automation platform can easily create hundreds of banners with such variations. As a result, designers can focus most of their time and effort on creating the master template, which is where they can make an impact through innovation and experimentation.

Moreover, maintaining a high refresh rate of creatives during festive campaigns is crucial so that customers don't get bored and drift away. This means there's added pressure on designers to deliver attractive and innovative creatives.
Personalize creatives by tailor messaging to individual customers with the help of their purchase history, demographics, and browsing behavior, etc., for better CTRs and conversion.

You can take personalization a notch higher with artificial intelligence. For example, Amazon – the world's largest e-commerce brand – uses hyper-personalization to recommend items to customers using data points like search query, average time spent on search, purchase history, category browsing habits, average spend amount, etc.
Another advantage of creative automation during the holiday season is the centralized storage of all data assets, media, and marketing collateral. Whether it is the web, mobile, email, or social media, you can ensure consistent branding across all marketing channels and reduce average campaign turnaround time.

5. Finalize Your Plans
It's time to do the final review of different plans related to the holiday season campaign. If you need to make adjustments, now is the time to do so. Moving forward, these plans will work as guides and reference points for everyone involved with the project.
Finalize the campaign calendar early in the quarter so that everyone is on the same page and all marketing channels are in sync. Make sure that most of the marketing assets that you will need during the holiday season are already created in the previous months.
Have apology templates ready in case of site crashes and delivery delays. Be prepared for store closures and changes in hours of operations due to winter storms. Create a plan B in case your key performance indicators (KPIs) drop below a certain level.
Final Thoughts
Now that you have a year-round plan for creating a holiday campaign, you can start working on your marketing season. With so many events lined up during the holiday season, it can be challenging to micromanage every holiday campaign. In such a scenario, marketing automation can be a lifesaver.
Rocketium can help you manage and create multiple campaigns simultaneously. You can use custom templates to create visuals for display ads, banners, and videos for your ad campaigns. Book a demo to check out more creative automation features.