5 campaigns going live daily.
For 10 clients.
Across 10 channels.
2500 dedicated social media graphics a month.
The above could be the kinds of (conservative) numbers that digital agencies look at during creative production.
Brands want digital agencies to become strategic partners in growth. As a result, agencies are under tremendous pressure to deliver more and more to their clients. And creation is just the tip of the pyramid.
Once creatives are produced, each creative needs to be reviewed and then invariably tweaked for personalization and localization of the campaign before it goes live. However, that still is not the end.
As brands embrace omnichannel marketing, it's not merely the demand for visual content that grows exponentially. It's also the demand to run more experiments across various channels in a shorter period.
The result?
Teams responsible for creative production are barely coping because they cannot deliver this quantity of high-quality creative assets for all their clients and yet stay on budget.
On top of that, repetitive work puts even the most stubborn creative kernel to sleep. Ipso facto, there's a need for solutions that scale creative production.
Continue reading to find out how digital agencies can scale production while reducing the turnaround time and repetitive tasks…
Creative Production Challenges Digital Agencies Face
The stress of an overwhelming workload and broken human processes in creative production is the leading cause of frustration and creative burnout. And frequently, there are three primary causes: not enough budget, not enough time, or not enough quality.
Apart from that, there are other challenges agencies face:
1. Staying competitive while reducing costs
In a competitive market, the soundest business strategy is to reduce costs. But when design teams are swamped and don't have enough resources to keep one step ahead of deadlines, adding more designers becomes necessary.
It's the simplest way to increase production. The other is to let quality take a backseat. In the first case, overhead expenses shoot up. In the second, you stay on budget, but creativity goes for a toss.
But what if you could automate manual processes like creating size adapts to explore more channels or designing creative variations to run more experiments (we'll get to this in a moment)?
2. Pressure to launch campaigns faster
"We're on a deadline."
"The schedule for this campaign is tight."
"The creatives are needed ASAP."
Such requests are par for the course for brands. It translates to reducing TAT on campaigns for digital agencies, so their clients can be at the head of the curve.
But when you're dependent on other departments or client teams, such as for creative reviews, you lose control over the workflow, and the process slows down.
And once the feedback is received, edits and those inevitable last-minute changes must be made without delay, which rarely happens.
What if you had a better way to collaborate with clients and internal teams that drastically cut down your TAT?
3. Creating more value for clients
To acquire more customers or serve existing ones in new ways, digital agencies must tap into different marketing or online advertising mediums.
But even those need considerable effort.
To deliver value in the current era, every creative needs to be A/B tested to get quantifiable results.
But running multivariate tests to optimize ROAS equals repetitive and manual work, guaranteed to kill any creativity and stall design-led growth. What if you could streamline processes to meet and exceed every client's expectations?
Hail… creative automation!
How Does Creative Automation Streamline Creative Production For Agencies?
When faced with a time crunch, creative production teams take shortcuts. We've all been there, done that to meet deadlines.
But when you're creating assets in high volumes with tight turnaround times, quick fixes fail. Design teams need to bring their A-game to tackle the challenges, and creative automation supports them in doing precisely that.
1. Automate the creative production process
59% of marketers say it is difficult to personalize content at scale, and the top barrier to personalization, which includes creating variations for different target segments, is time. In addition, 33% of them agree it's hard to find the time to create and iterate creatives.
20.5% of them wished to automate resizing for various social media. It's 2022, and manually creating variants of the same template shouldn't be a thing.
Here's how creative automation can change the game:
Creative automation offers magic resizing, where AI quickly auto-resizes templates and creatives to adapt the copy and imagery to match the banner, social post, website graphic, or more.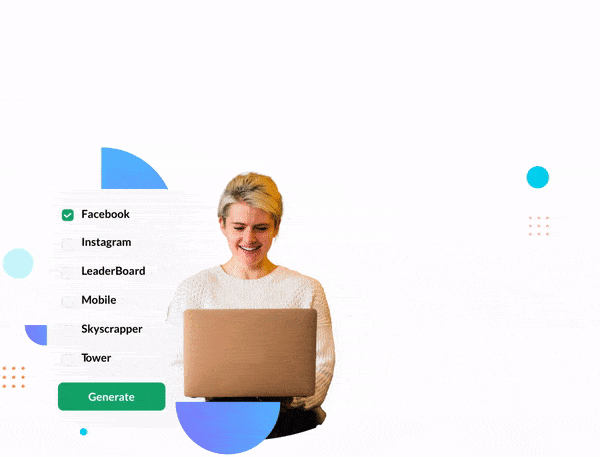 Add it to the bulk create feature, which uses a CSV import to automate creative versioning and personalization, and the workload is halved with the click of a button.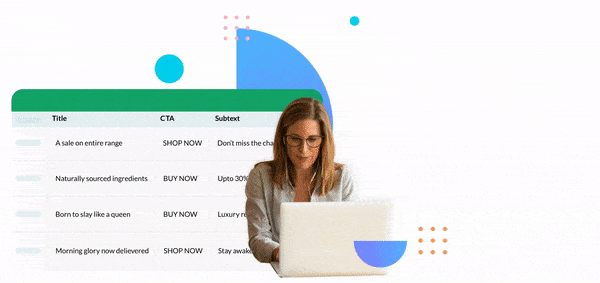 Mistakes happen, even with brand guidelines and bibles in place. It's almost a rule. Someone retouches a campaign creative, and the wrong brand color is incorporated, or the brand font is replaced with another. Design teams often spend a chunk of their time correcting mistakes rather than ideating. Digital agencies can 100% guarantee brand compliance during production by automating brand governance.
2. Go to market faster with a refined workflow
Emails interrupt creative workflows. The back and forth on reviews, feedback, incorporation, and final approval takes hours, if not weeks. While in reality, approval should happen in minutes and seamlessly:
With automation, digital agencies get a real-time and collaborative review because the feedback is shared directly on the creative. Managers can select, add notes, comment on changes, and give approvals from the platform, ensuring quicker workflow.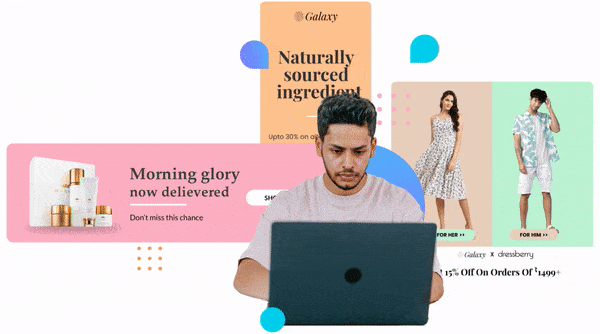 In addition, you can set up role-based access, removing hiccups that hold up campaigns. For instance, you could give access to a copywriter to only edit the copy so that any changes made by them on the creative do not disrupt the entire design.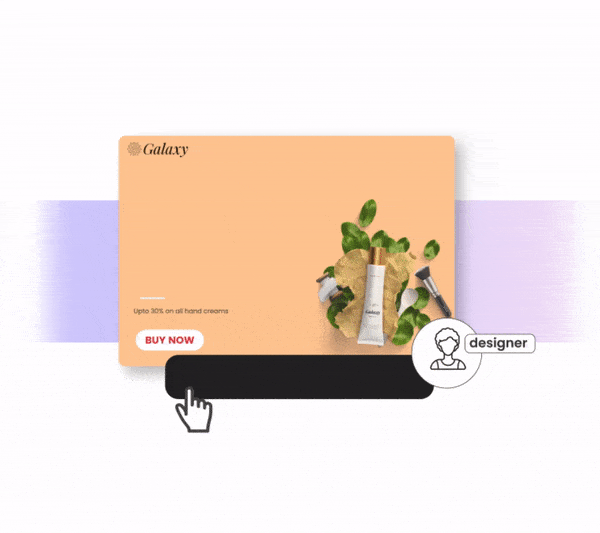 Accommodating last-minute changes to most creatives is excruciating for design teams, as deadlines are sure to go for a toss. So, another way creative automation reduces TAT is by allowing you to bulk edit in batches.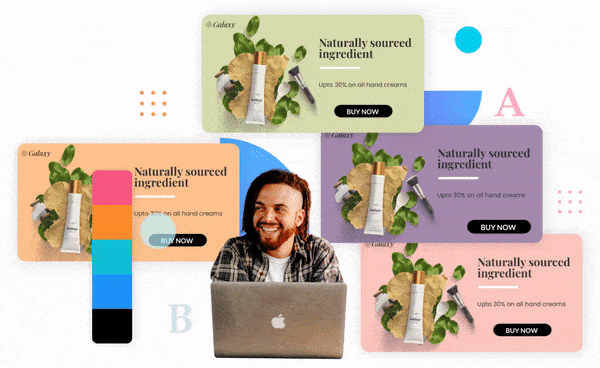 3. Invest time in ideation and creative testing
The heart and the brain of every agency are the creatives. Without that clever, original, and inventive "idea," all marketing efforts fail.
In addition, 49% of marketers consider visuals (think: graphics, images, videos) very important to their marketing strategy as a substantial return on investment comes from creative assets.
But keeping design paramount is not easy. It requires time to ideate the whole narrative that ties everything together with the brand. By relying on creative automation and saving time on repetitive work, teams are free to invest in new concepts and unlock imaginative ideas.
And then take it a step further with creative experiments by auto-generating variants with diverse copy, color, and imagery.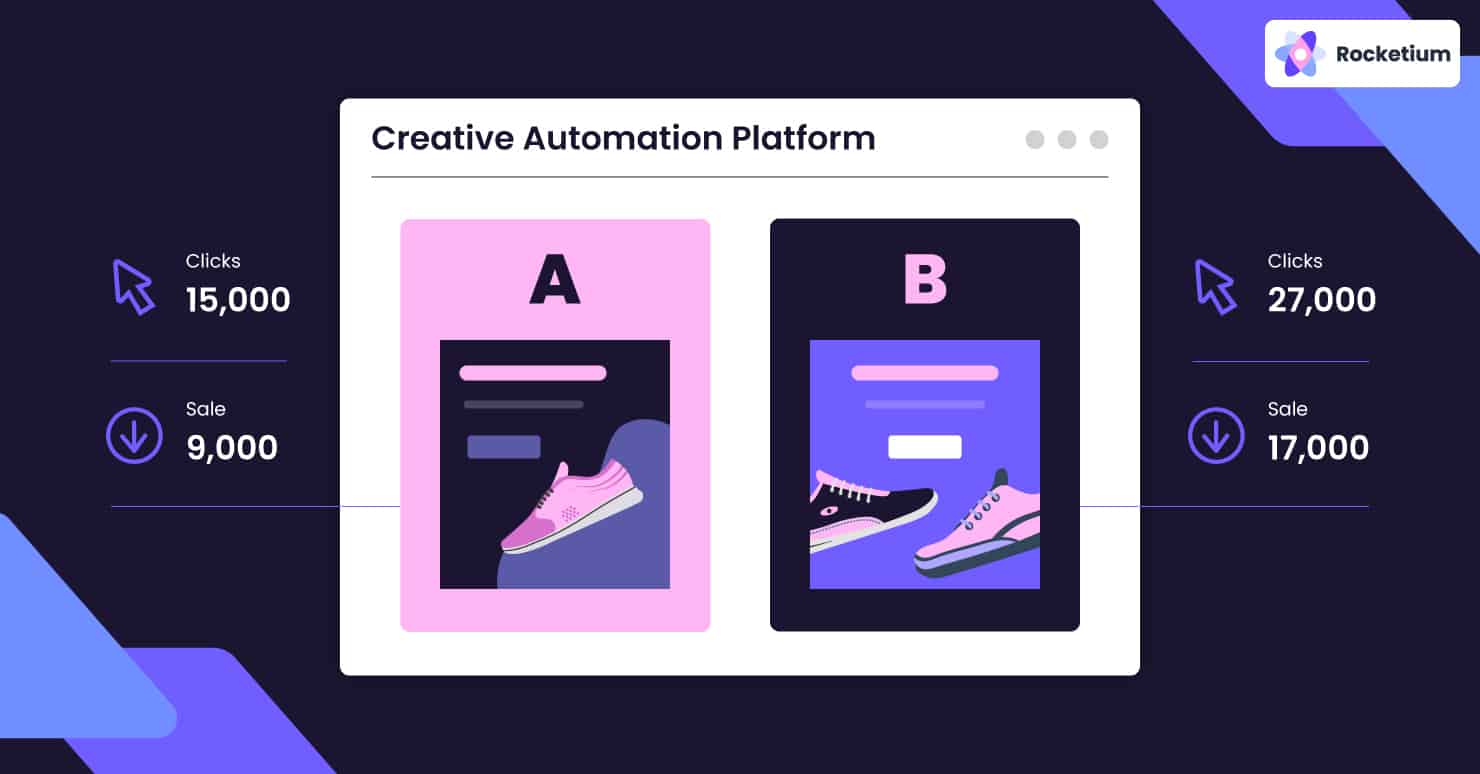 4. Centralize all assets for quicker usage
Losing track of assets is possibly the worst nightmare of a design team. But given that most designers use different platforms and tools to store and share creatives between team members, plenty of assets may slip through the cracks.
Even when the creatives are stored on Google Drive or Dropbox, teams still have to shuttle between them and the design platform to find, upload, design, and re-upload slowing down the process.
A creative management platform streamlines this back and forth, as storing, organizing, and designing happens in one platform. In addition, asset tagging further speeds up the process.
Since teams can tag catalog images, footage, design elements, etc., searching for any other brand asset and then using them is swift, leading to faster production time.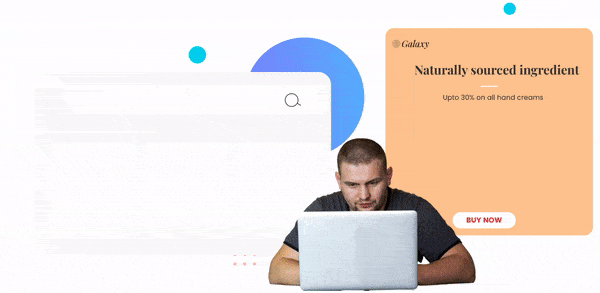 A digital asset management platform stores all files in a single asset and media library, accessible anytime and anywhere. With distributed teams, the last is particularly beneficial.
Another way to streamline creative production is to build dedicated workspaces. You work with multiple clients, and different team members are assigned to different projects.
You can build and organize workspaces for teams, projects, or clients to manage campaigns more effectively. Structure the workspace to suit the campaign or client and organize it in Kanban view to keep track of campaign progress easily.
Not only that, but you can even integrate tools and sync them to social channels to create configurable workflows that save time. You also better organize the assets and stay on top of the results.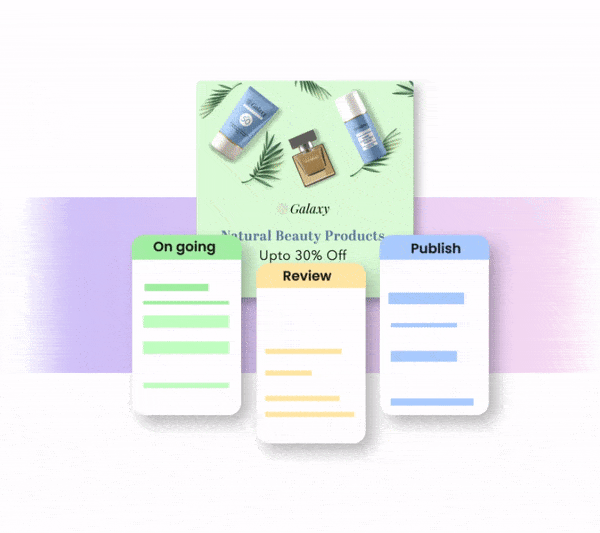 Leverage Creative Automation Platform to Produce Faster, Cheaper, Better Results
Creative production, especially for digital agencies who juggle multiple clients and massive asset libraries, comes with time-gobbling repetitive tasks.
Although teams cannot avoid them, they can hand them over to automation.
Take, for instance, grunt activities like size adapts and creative versions. Automation platforms like Rocketium can do them for you, reducing the workload on designers.
For instance, you can expect to increase your TAT and meet deadlines 17X faster than your usual pace!
That, in turn, gives them the leeway to focus on true innovation and brainstorm ideas. Consequently, in the long run, it helps retain quality talent.
Besides shorter TAT, creative management platforms also reduce production costs because digital agencies can take up more projects without hiring more people or outsourcing to freelancers.
And finally, you can run more experiments and optimize the creatives of each campaign to improve the ROAS for your clients!
About Rocketium
Rocketium is an all-in-one creative management platform that allows agencies to scale creative production while reducing unnecessary costs like hiring more freelancers. It lets you leverage the power of cohesive marketing creative briefs and easily create, scale, analyze, and optimize multi-channel, multilingual campaigns. Our clientele includes Amazon and high-growth unicorns like BigBasket, Swiggy, and Urban Company.
Need more insights?
Subscribe to our newsletter
Recieve such insightful content on Design & Marketing every month!
Thank you for subscribing.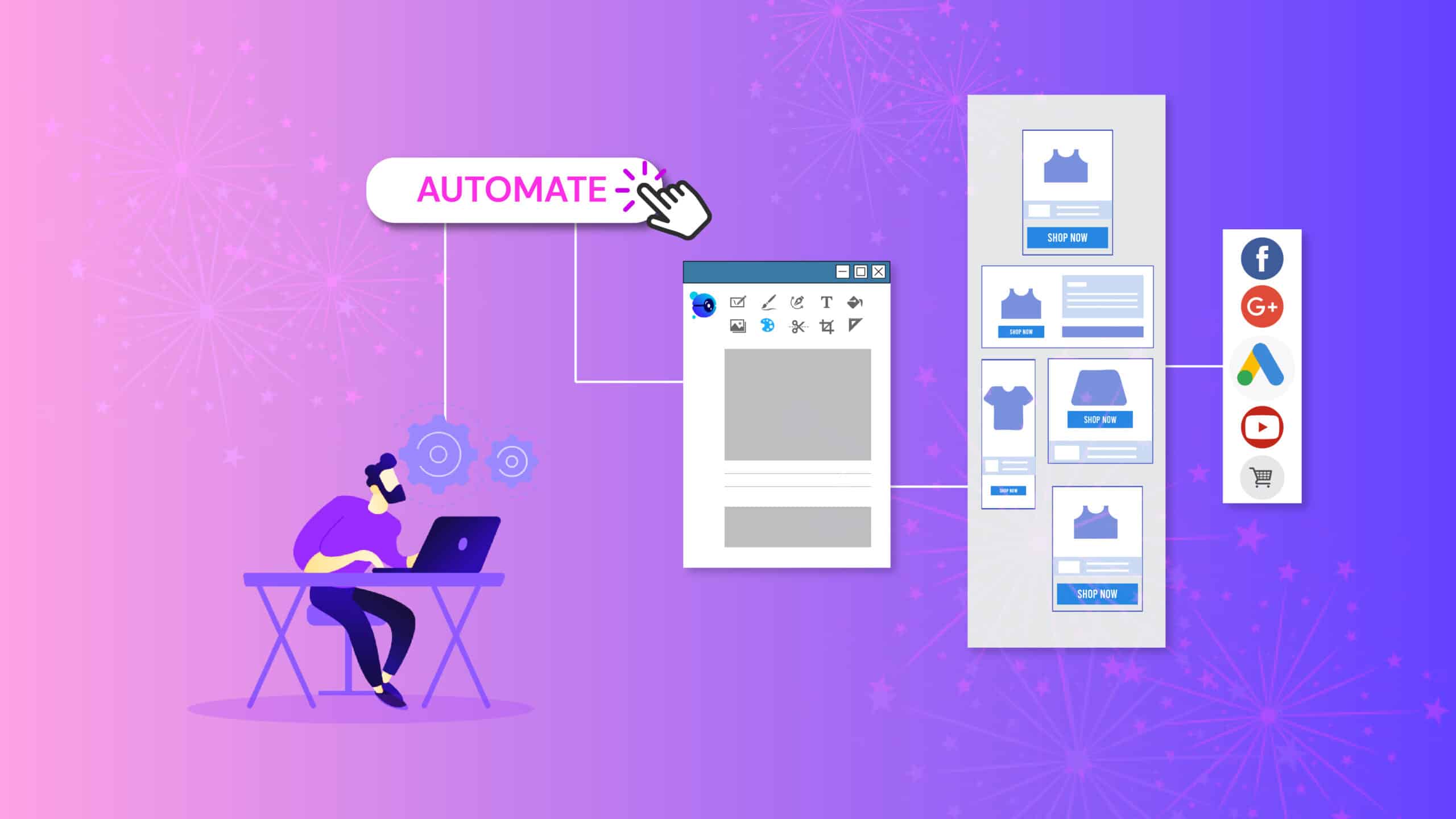 Scale Creation with Creative Automation
Automate the ad production process with templatized creation, feed-based scale, and multi-point integration.
Book a Demo