Of all kinds of MarTech solutions, automated banner production tools are most popular among growth marketers because of the numerous benefits they offer to their users.
In fact, according to Statista, sales of marketing automation technology tools grew 13% in 2020 compared to last year.
In this article, we will discuss what automated banner production is and why it is a great investment compared to other expensive alternatives such as Photoshop.
We will also talk about some obvious benefits of automated banner production.
What is Automated Banner Production?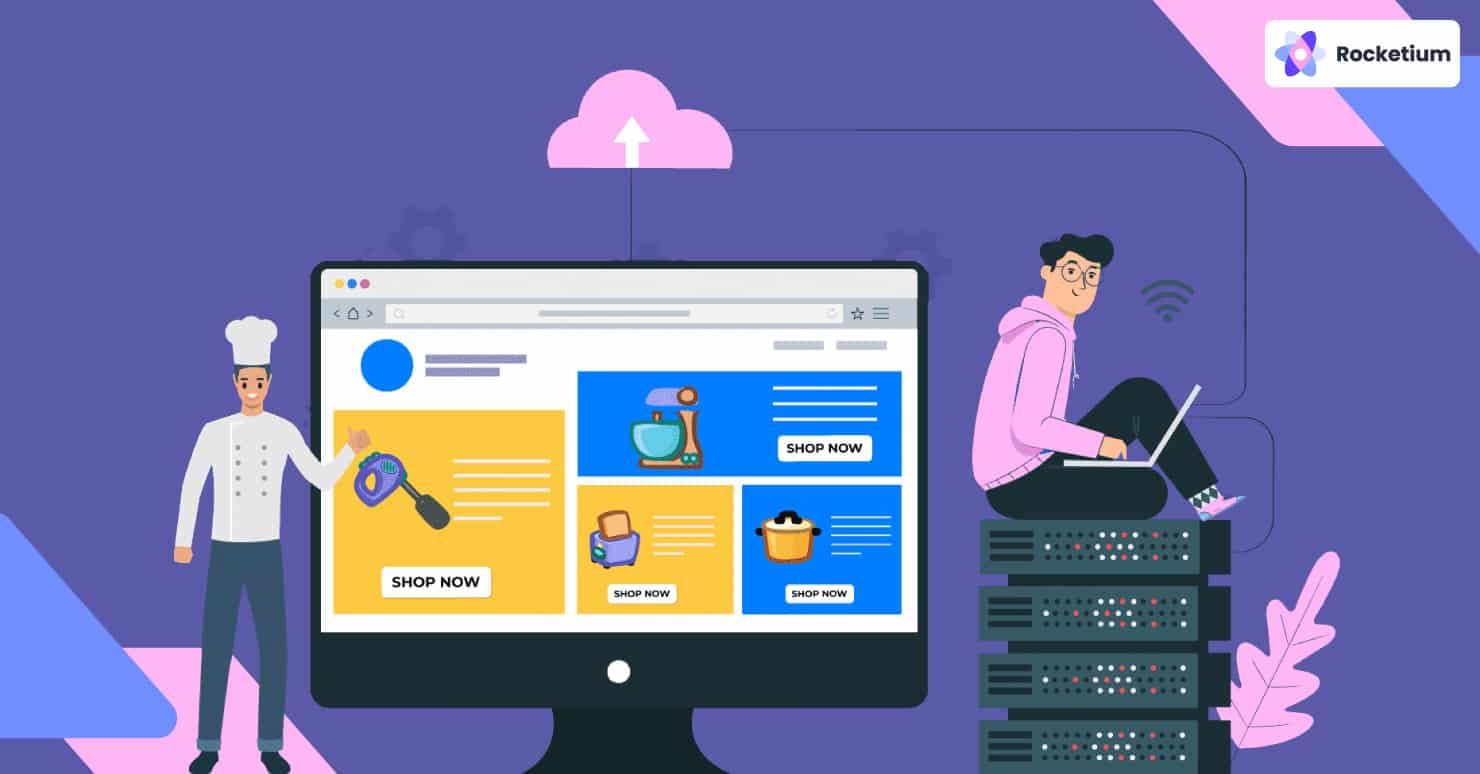 Automated banner production is a feature that allows marketers to create banners for display and social media ads automatically and at scale.
In other words, design teams can automatically create banner variants of different shapes and sizes.
Using this feature, they can also make quick edits, auto-resize images, and create multilingual banners.
The marketing campaigns that used to take weeks to go live due to repetitive tasks can now be launched within a few minutes.
Automated banner production feature allows growth marketers to create multiple variants of banners to run A/B tests to optimize click-through rate.
In addition, all banners should be IAB-compliant which means they adhere to the standards set by the business advertising organization Interactive Advertising Bureau (IAB). 
How Banners Are Created Traditionally
Before banner ad design software became a household name, marketing agencies used software like Adobe Photoshop and Illustrator to create display and social media ads.
It was the go-to design software during the late 90s and early 00s and still is widely used for the task it wasn't built for.
However, with the increase of digital content consumption, marketing had to become more contextual and personalized, and the demand for different kinds of visual creatives went through the roof.
That is when the limitations of design software such as Photoshop were exposed and the creative management platform took center stage.

Limitations of traditional design software for marketing use case:
1. Creating Banners of Different Sizes is Tedious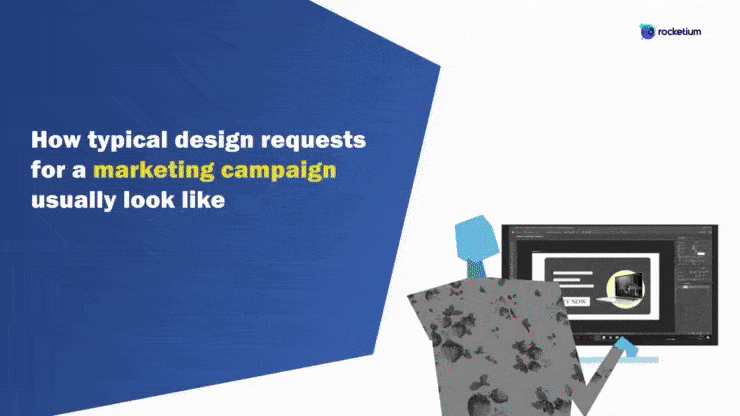 Photoshop is cumbersome when it comes to creating banners of different shapes and sizes.
Graphic designers have to manually make changes to each and every variation, which is a time-consuming activity and extends the turnaround time of the marketing campaign.
2. Creating Banners for Different Products & Personas is Time-Consuming

Similarly, it is painstakingly time-consuming to create display banners for different products on software like Photoshop.
Designers have to manually create duplicates of source templates and make changes accordingly. 
On top of that, if the marketing team asks to make changes to the ad copy or design, it means going through every variation and making edits manually.
Personalizing creatives for different target groups is even more tedious.
Designers will have to manually take personalization information from forms or spreadsheets and incorporate them into each banner individually.
3. Hectic Review Process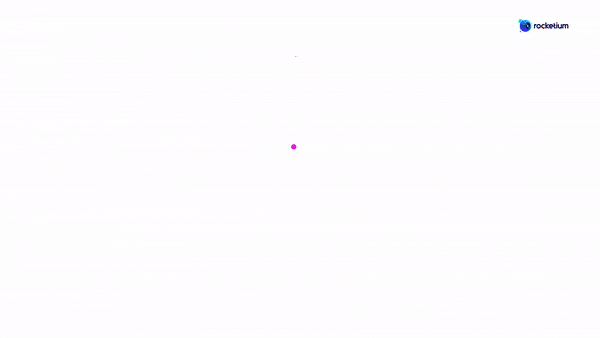 If a designer working on Photoshop has to send the creatives to the marketing team for review, they would have to first download the creative on the desktop, and then upload them on a cloud-based platform.
Now imagine doing this over and over again for hundreds of banners and creatives.
Designers would often get lost keeping track of the feedback, and the review process becomes futile or repetitive.
Feedback loops are one of the main causes of long turnaround times.

4. Repetitive and Time-Consuming Tasks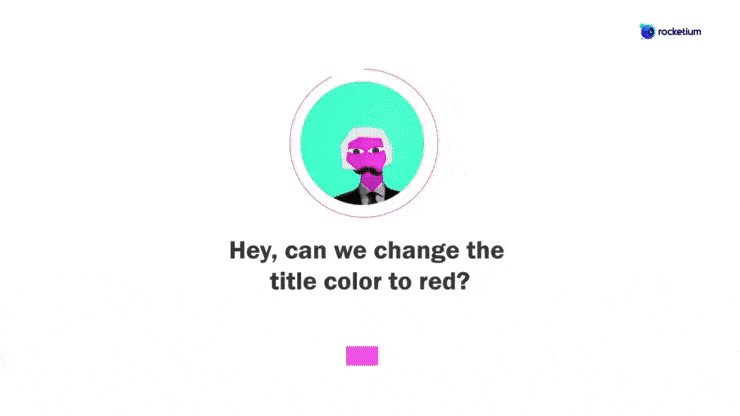 Again, designers working in Photoshop waste a lot of time on repetitive and non-productive tasks.
When the marketing team asks for minor edits across campaigns, they have to manually make the same corrections in different variations of creatives as Photoshop doesn't have a bulk-editing option that is easy to use. 
5. Publishing Limitations
Another major drawback of Photoshop and various other Adobe tools is the lack of options to publish creatives directly on different marketing channels.
Since it is an on-premise software, designers have to download the creatives on desktop first and then upload the same on various marketing channels manually.
No wonder marketing campaigns take weeks to launch when marketing teams rely on Photoshop.
You don't come across issues like these with automated banner production software because they allow marketers to publish creatives directly in just a few seconds.
How to Automate Banner Production
Creating display banners using creative automation software is a walk in the park for everyone.
Whether you are a seasoned professional working in a design team or a growth marketer, the process of automated banner production can be mastered in just a few easy steps.
Step 1: Select the Right Template
The first step in automated banner production is to select the right template that aligns with the marketing strategy.
Banner ad design software like Rocketium offers pre-built custom templates for all kinds of social media and display networks and has more than 200 styling options that can be used to make ad banners stand out from the rest.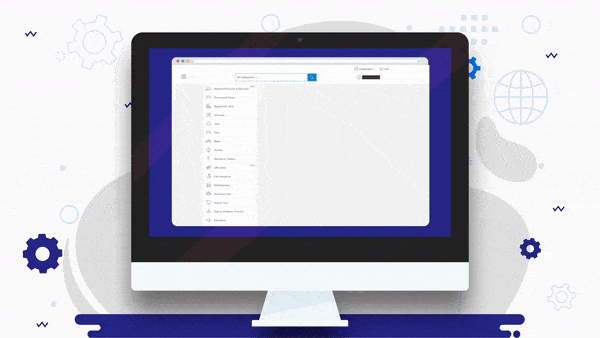 You can also import your own templates from other tools like Photoshop into the software.
Templates are the building blocks of automation. These are the base creatives from which you can automate the creation of 100s of customized banners based on product, persona, copy, offer, etc.
Step 2: Ensure Brand Compliance
Once you have selected the right template, you need to make sure all elements of a brand are aligned with the company's identity, values, and quality standards.
Brand compliance is quite difficult to maintain if you are creating banners manually. 
However, with a creative management platform, you can import and organize brand assets such as image, font, text, and logo to the smart digital assets library and set up rules to maintain brand compliance in your marketing campaigns.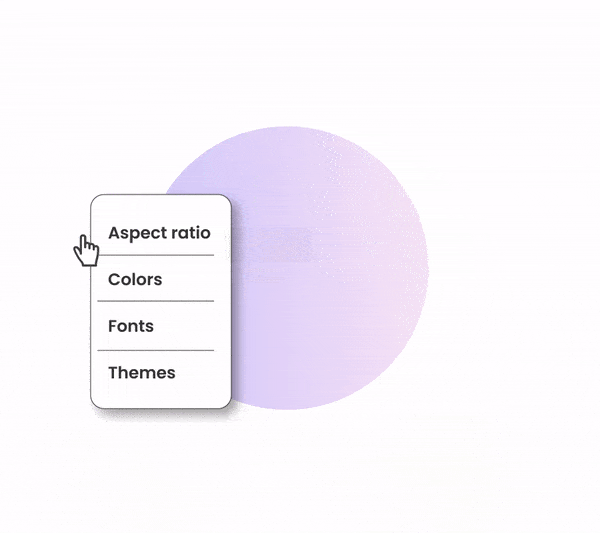 Step 3: Automate the banner creation process
In the next step, you automate the creation of banners for different products and customer personas at scale, based on the template design you selected in the first step.
One of the simplest ways to do that is by importing data from spreadsheets in CSV format.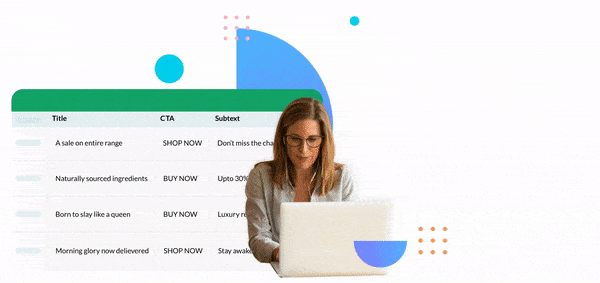 Thanks to artificial intelligence, you can now create banners in different aspect ratios in just a few clicks.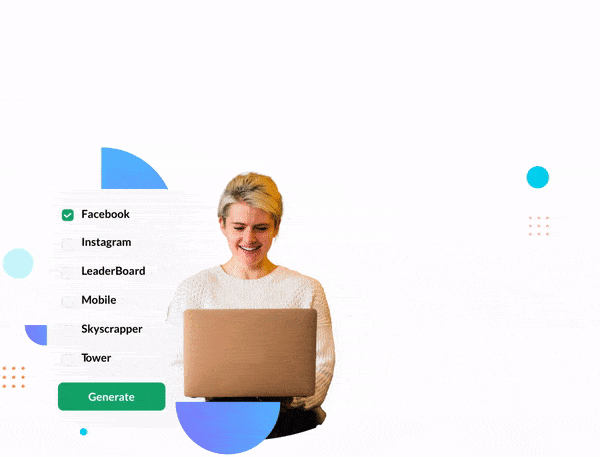 You can also easily translate the ad copy into the local language to personalize the marketing campaign.
Consequently, driving engagement, as a result of expanding and localizing the content to the non-English speaking audience.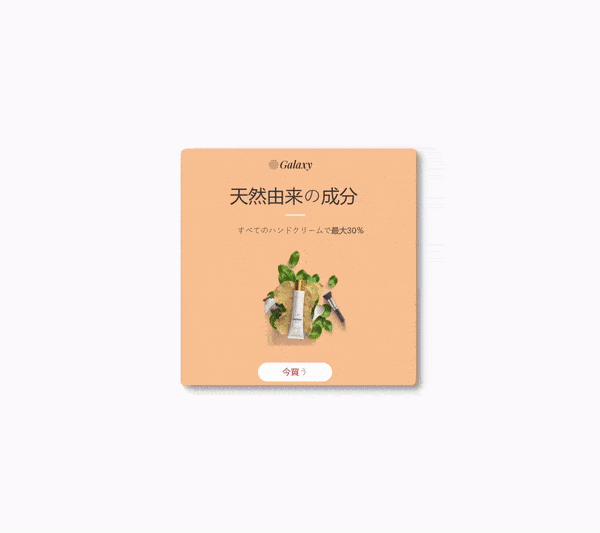 Step 4: Use Bulk Editing Option
If you need to make campaign-level edits, you can use the bulk editing option to do so. This option allows marketers to make:
last-minute corrections to 100s of banners at once,
campaign-level edits when experiments lead to winning strategies,
and avoid performance plateaus with instant creative refreshes.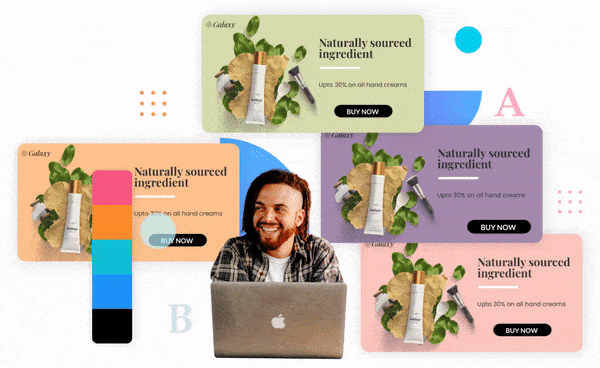 6 Unmissable Benefits of Automated Banner Production
1. Reduction in Cost
Another major benefit of automated banner production software is the significant decrease in operating costs.
Instead of hiring a team of graphic designers to do the manual editing work on creatives, organizations can use the artificial intelligence capabilities of creative automation software to produce marketing collateral at an unprecedented rate. 
When compared to the exorbitant wages of graphic designers, subscriptions to banner ad creation software are pocket-friendly and well within the budget.
2. Faster Campaign Timelines
When graphic designers use banner ad creation software to make creatives for marketing campaigns, they don't have to waste time on repetitive tasks during the editing, experimentation, and review phase.
Creative automation technology takes care of all kinds of repetitive tasks such as changes in color scheme, ad copy, fonts, etc. 
As a result, the marketing campaigns that earlier used to take weeks to complete can now go live within a few days.
When it comes to tapping into the target audience at the moment they're most likely to buy from you, agility to create faster personalized campaigns gives marketers a decisive advantage. 

3. Lower Chances of Errors
To err is human. In other words, it's common for humans to make mistakes and graphic designers are no different.
Even established brands (and their ad agencies) have made glaring mistakes in their advertisement campaigns, especially in ad copies.
When designers edit hundreds of creatives manually, the probability of typos and alignment issues is quite high.
Banner ad design software lowers these chances of errors considerably because designers don't have to make edits to each and every variant of creatives.
Instead, changes are made to the source template which are then automatically reflected in other variant copies in just a few clicks.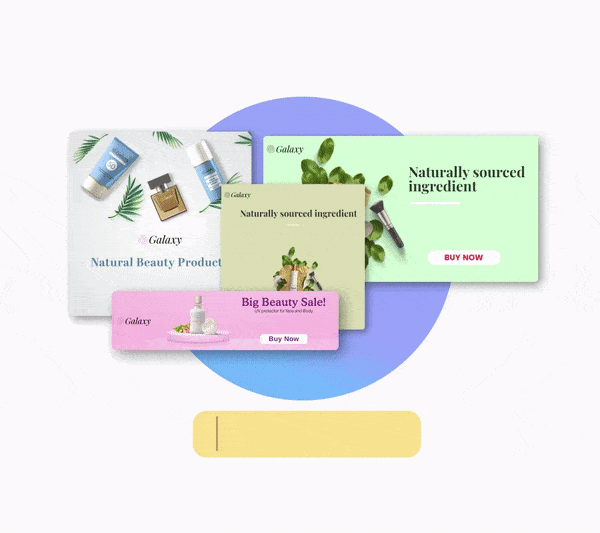 4. Automated Brand Governance
For businesses, brand consistency is crucial in building brand trust and brand identity with their target audience.
Therefore, consistency is needed among all kinds of marketing collateral such as flyers, brochures, websites, social media, etc.
With the help of creative automation, you can ensure that all display and social media ad banners maintain consistency in brand assets such as logo, color, and font.
It allows you to set up rules and roles to enforce brand elements across campaigns.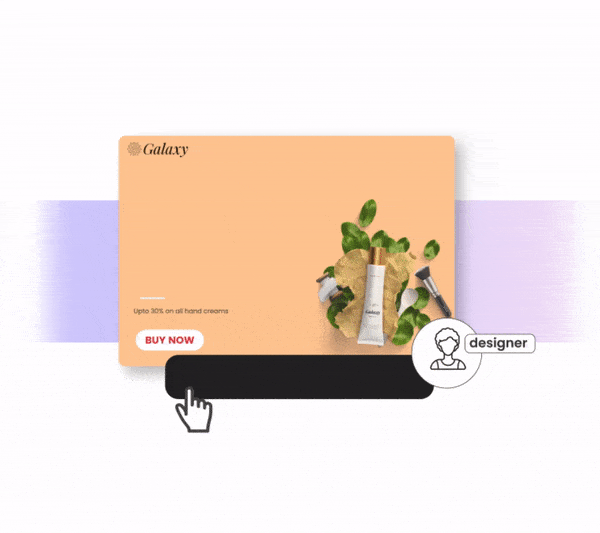 For instance, the copy for the banner can be assigned to the copywriter or the marketer.
They will only be able to edit the copy, thereby leaving no chance of disrupting the design of the banner carefully put together by the designer.
Moreover, the designer can set a limit to the length of the copy, and if the copy typed by the copywriter is within that limit, AI will automatically look after alignment and spacing.

5. Streamlined Review Process
Before the arrival of creative management platforms, the review process related to marketing campaigns was tedious and unorganized.
The back and forth between designers and marketers would usually happen over email and would take days before creatives were approved.
A creative management platform streamlines the review process so that it is easier for both the designers and marketers to communicate seamlessly and be on the same page.
For instance, marketers can leave comments against banners in real-time, and designers can then make changes accordingly and get creatives approved faster than before.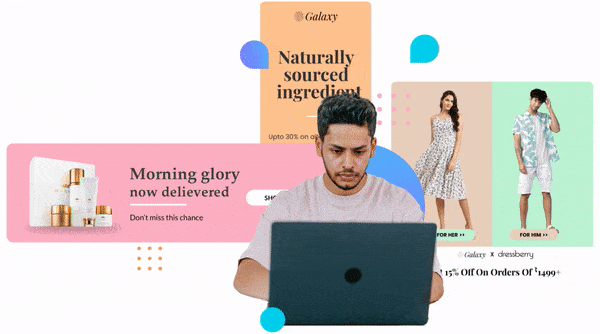 6. Publish to various channels in one click
Marketing teams who have the latest marketing automation tech have all the tools to work at the speed of the market.
You can create truly agile workflows with better collaboration, quick ad production, and enhanced publishing and project management capabilities. 
Since more than half of the world uses social media, ads on social media have gained popularity in recent years. An efficient CMP will let you publish your banners and creatives to different platforms in a single click in seconds.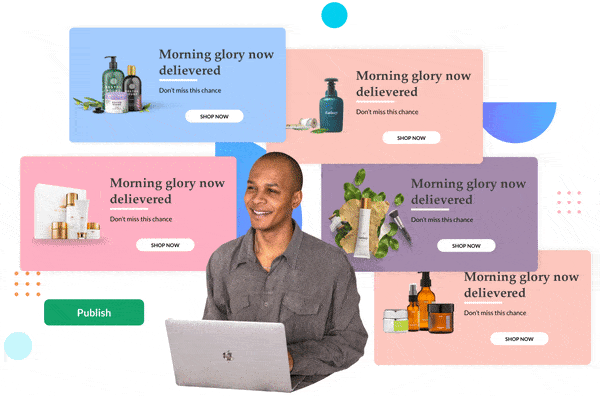 So, no need to download hundreds of creatives and manually upload them on various channels. Right from editing to reviewing and collaborating and publishing – all can be done from your creative management platform.

Final Words
More than 65% of marketers plan to use MarTech solutions to increase their return on investment (ROI).
Automated banner production is a great creative automation feature that can significantly reduce the marketing team's workload.
When it comes to the success of marketing campaigns, growth marketers today believe in design-led growth philosophy, which focuses on quick turnaround time, experimentation, and seamless collaboration between design and marketing teams.
About Rocketium
If you are looking to grow your organization and scale your campaigns, Rocketium is one of the best creative automation software available in the market right now.
From creative automation to digital assets management, you can accomplish various marketing and sales-related tasks on this platform. It is visually appealing, easy to use, less expensive, and has little to no learning curve.
Need more insights on how to automate banner production?
Subscribe to our newsletter
Recieve such insightful content on Design & Marketing every month!
Thank you for subscribing.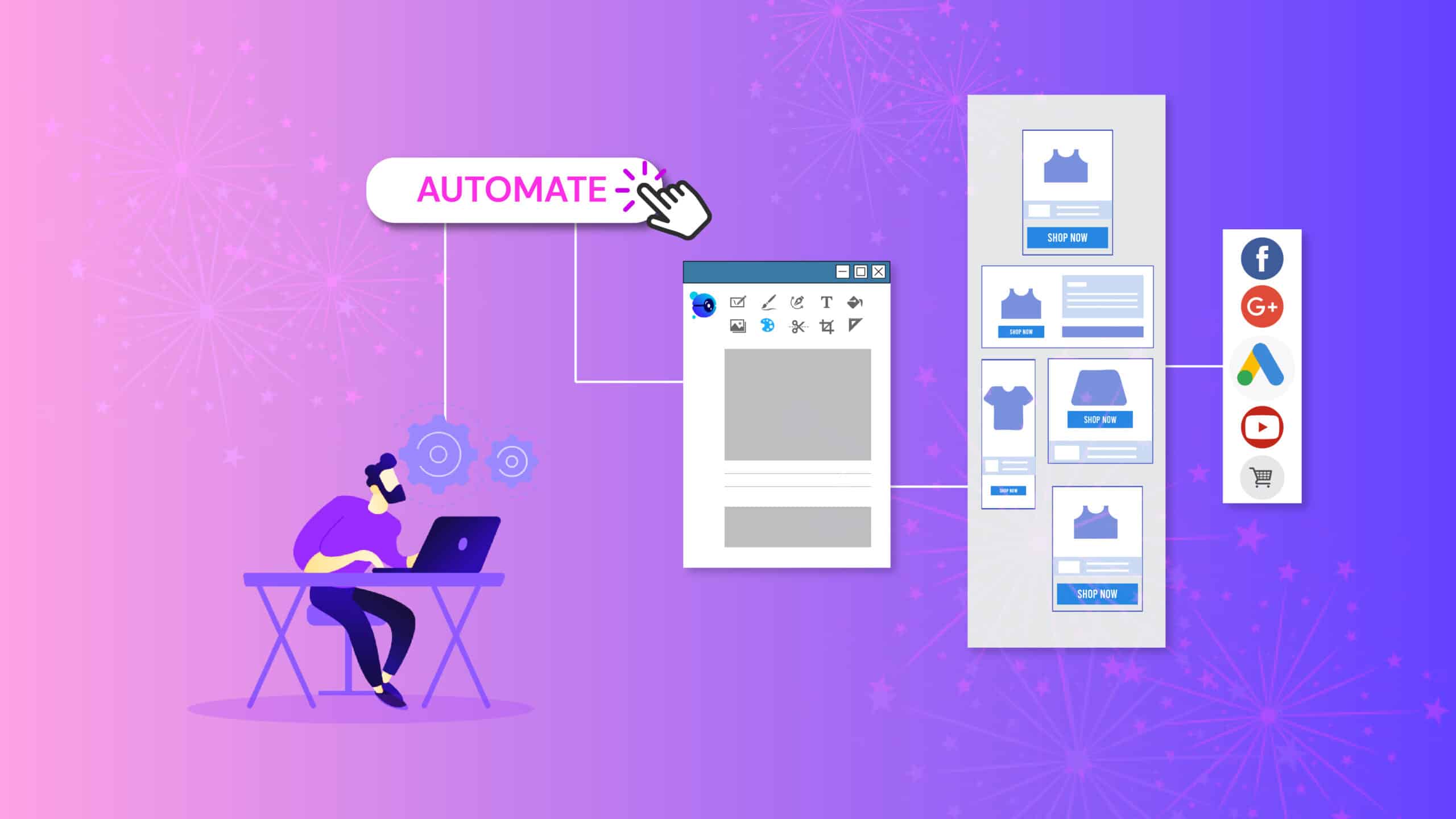 Scale Creation with Automated Banner Production
Automate the banner production process with templatized creation, feed-based scale, and multi-point integration.
Book a Demo