Can tight deadlines hinder the process of a team of creative professionals achieving the best results?
If you thought that ensuring your team members are happy while also attaining that coveted goal is too utopian, we've got news for you.
Let's get familiar with creative workflow management. Restructuring your workspace and traditions in accordance with a perfectly-curated creative workflow software can do wonders for your business, no matter the industry.
A creative workflow strategy can help strengthen teamwork with better organization.
Each team member can get immense leeway and time to give their best, and deadlines need not be too dreaded.
That is, creative workflow management ensures hassle-free results and happy employees.
What is Creative Workflow?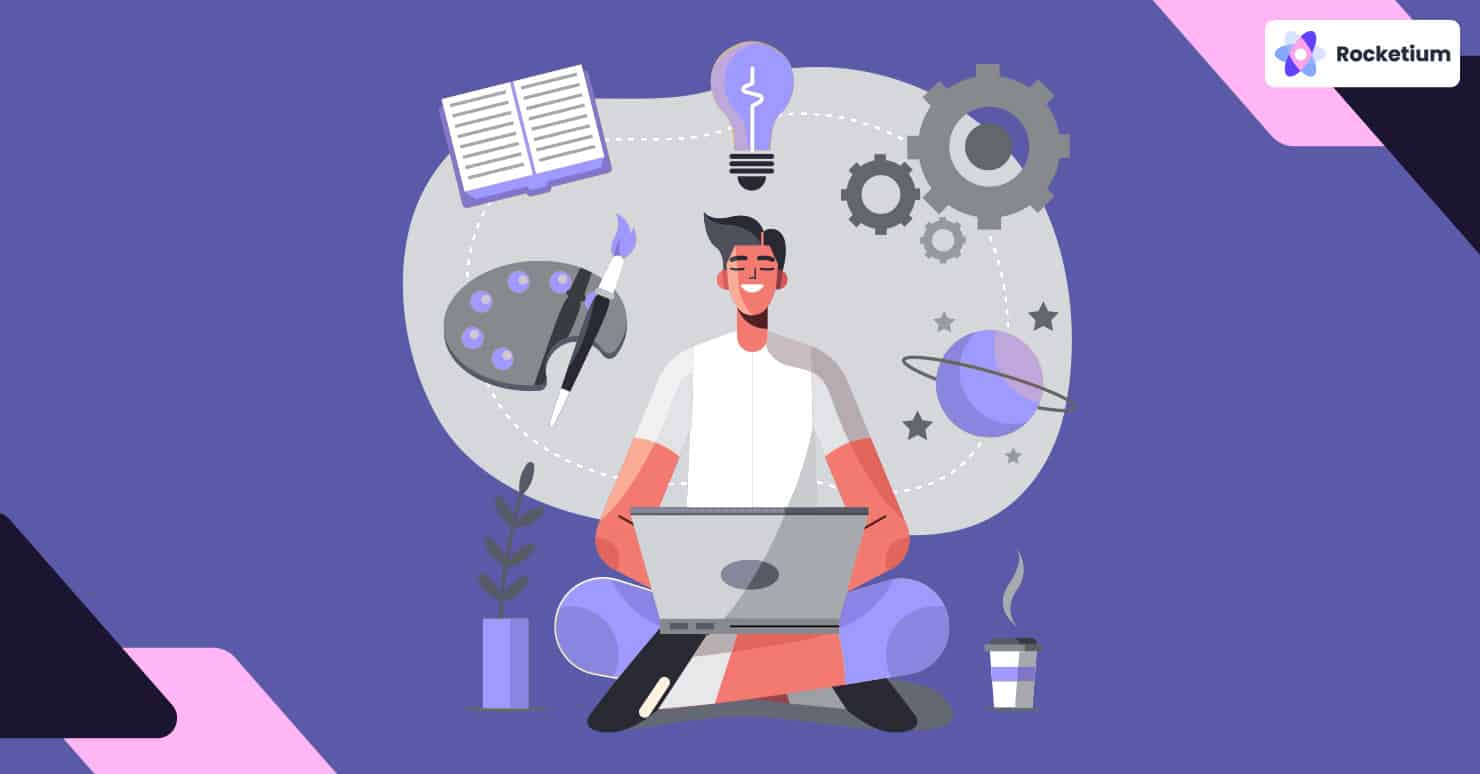 While working on a creative terrain to produce content, you might need more than creative skills.
All departments of a great team, including designers, writers, creative directors, and social media organizers, should be in full swing, working towards a common goal with as little disagreement as possible.
This calls for perfect planning and infallible execution. Creative workflow management can ensure that the creativity and productivity of your team do not diminish during a project and guarantee that your campaign is carried out smoothly.
Simply put, creative workflow standardizes the process that follows each project your team takes up, wherein you assign duties to respective members.
Different components constitute a proper and fool-proof creative workflow. As you keep reading, you will get acquainted with all of them.
Is Creative Workflow Vital for your Industry?
Apart from the fact that creative workflow streamlines all creative endeavors, it is important to understand its relevance in your industry.
The 10th Global Project Management Survey by PMI validates that only 58% of organizations fully understand the importance of strategic creative workflow management.
Many A-listers in the marketing arena are abundantly investing in creative workflow management.
Every aspect of projects is governed by this comprehensive method today. Marketing, app development, retail – you name it, they follow it!
Creativity is not limited to digital marketing and advertising agencies. It is now a necessary element for all organizations that hope to put up a good fight in the market.
Therefore, if your organization faces mismanagement issues or a lack of stability within your team, reliable creative workflow management software can help you out.
Take a look at the benefits of creative workflow software today.
Let us now understand the various components that constitute a creative workflow system.
Components of a Creative Workflow System
1. Planning and Ideation
You should most definitely start with defining your objectives and setting up the goals for your campaign.
At this stage, you should be able to define the importance of the service/product you deem to supply.
Also, this is the time to cook up an action plan that your team is expected to follow during the course of the work. This could be done by following these steps.
Set Objectives
Before finalizing a creative workflow method, it is necessary to set your goals.
This will help you channelize your performance towards whatever you are looking to land; be it better acquisition, conversion, and/or engagement practices.
Customizing different creatives for different platforms is the key to smart marketing.
Often, you would have to supply multilingual content to leads from different geolocations.
These are vital aspects for acquiring your coveted leads.
Similarly, each creative, especially visual content, needs to be personalized for each segment of customers to drive conversion rates.
The best possible way to come up with the best method is to try out Split testing or A/B testing.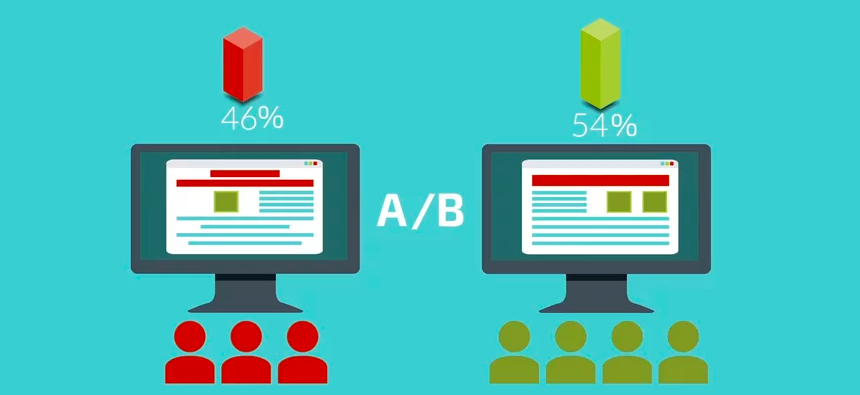 A creative management platform can enable this quite easily.
Subsequently, it is also important to onboard new users/customers by constantly updating your marketing strategies.
Therefore, by clearly differentiating which aspect of marketing you are looking to create the campaign for, you will be able to curate your campaign efficiently.
Choose Channels
Each channel that you use to market your product/service would demand unique strategizing.
You cannot possibly imagine that the same creative would reap the same impact across different platforms.
After you set your objectives, it is advisable to finalize the channels through which your creatives shall reach leads.
Accordingly, you would have to adapt the campaign creatives to the aspect ratios and guidelines of each channel.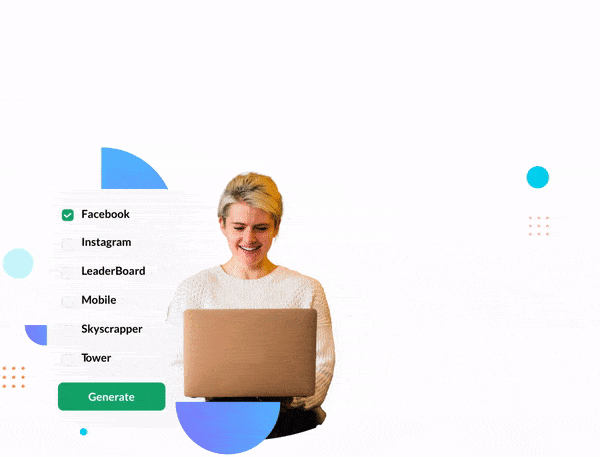 Go through the guidelines of all the channels you choose and find out the exact aspect ratios in which the content is published.
This will give you a clear idea of how many creatives need to be adapted to different sizes.

Define Target Audience
Probably the most important aspect of gearing up a campaign is to define the target audience of the product/service clearly.
An unclogged segmentation of audiences based on their location, preferred language, shopping history, brand loyalty, and other demographics can make your job a lot easier.
Audience segmentation powers the personalization of creatives. And, as we all know personalized ads perform better compared to non-personalized ones.
Analyzing your target audience and the effectiveness of your campaign w.r.t. these yardsticks become much more convenient at a later stage too.
Setting campaign budget for creative production
You cannot create the draft of a dream campaign without having at least the ballpark of the budget you could set aside for creative production.
This can help you curate your creative workflow in accordance with the limits and flexibility allowed by the budget.
Setting timelines for creative production
Lastly, at this early stage of setting up a creative workflow, you shall define timelines for creative production wherein each department is allotted a definite amount of time to carry out their responsibilities and track the progress.
This will help you stick to deadlines more effectively and reduce the risks of overworking and underworking.
An additional suggestion would be to follow the SMART goal approach while defining the milestones you wish to achieve with the project, which keeps you rooted to curating Specific, Measurable, Achievable, Relevant, Time-bound goals.
2. Creation
Now, for the most "creative" part of the creative workflow, let's analyze the various aspects associated with executing a campaign.
Templatize design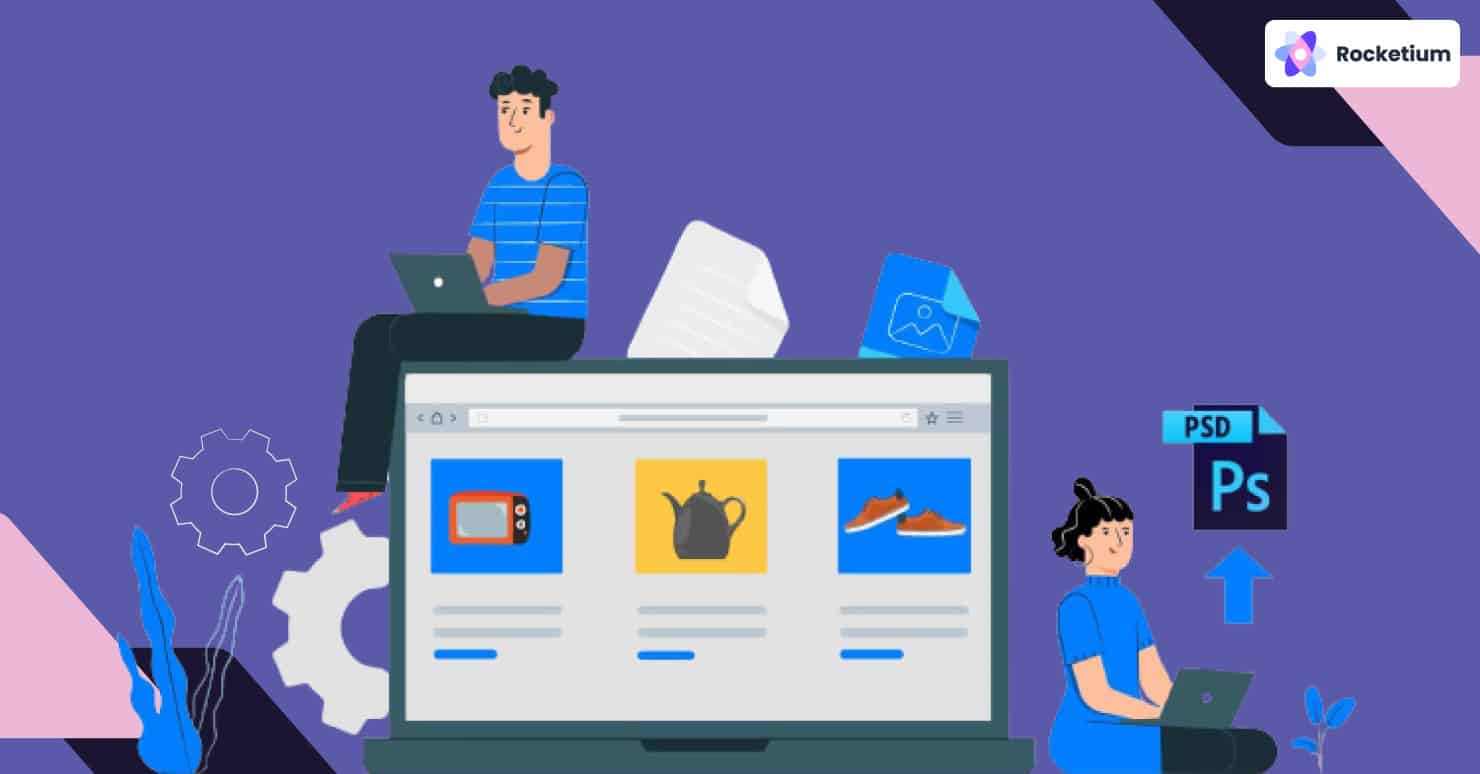 You may start with templatizing your design which can eventually determine the trajectory your campaign would adopt.
You may abundantly make use of creative workflow management software for this purpose and even draft visual timelines.
Using standardized templates for recurrent tasks and habitual formalities makes the job a lot easier.
Adapt to channels
Subsequently, your campaign must be easily adaptable to all channels of your choice.
Therefore, ensure that your campaign can be conveniently transcribed over to different channels.
Create personalized variations
The customer is king! There are no arguments there.
To make your leads and customers feel more at home with your brand, your campaign should acknowledge their individual preferences, age, culture, language, shopping history, etc.
Therefore, your campaigns need to be personalized to their needs to increase the chances for conversion.
No two people will respond the same to monotonous campaigns.
Collaboration among marketers and designers
Creative workflow is not attainable unless you readily collaborate with different designers, marketers, and creators.
The benefit of collaborating is that it can help cut down on your process's time to execute.
Collaboration, thus, is an effective way to create, review, and analyze your content.
Manage assets
Your creative assets need to be cleverly utilized to justify your effort as well as create the best possible result.
Creative assets include everything from the media files on your system to your brand documents.
Everything that goes behind pumping up engagement and/or building brand awareness can be considered assets.
A creative workflow environment will guarantee proper management of these digital assets using software or tools.
3. Reviewing and Publishing
Now that you have made a foolproof plan and stuck to it to craft a dream campaign or project, it is time to put it out for the audience to get familiar with.
Before and during the publishing phase of your campaign, there are a few things you might need to verify.
Review Creatives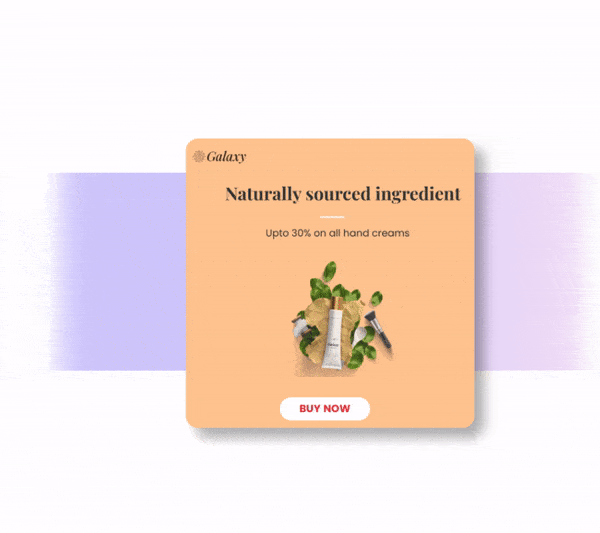 Before you can confidently publish your work, it needs to undergo a review process wherein experts evaluate its quality.
You would need a reliable QC (Quality Control) team for the same.
The feedback, suggestions, and eventual approval of your content, visual media, and other aspects of the campaign from the QC team are extremely important to make sure no errors creep in and that the creatives are brand compliant.
Schedule/Publish campaigns to different channels
Once your content has been reviewed and approved, put it out there for the crowd to enjoy.
Ensure that you schedule the publishing of your campaign across various channels immaculately, i.e, it does not require repetitive effort and long durations!
4. Analytics
After your project has been published, it's the waiting game.
You will begin to notice the impact it has been creating amongst your target audiences. Now comes the time to follow it up using proper analytical strategies.
Campaign tracking
To execute a transparent and effective creative workflow paradigm, you should follow up the publication of your campaign by tracking its impact.
This means you should study the feedback you are getting from your customers and try tallying it with your intended goal.
A dependable creative workflow management software can come in handy here since it can make analytics convenient and avoid confusion.
The productivity of your campaign, time spent on it by leads, their responses, and a lot more are important aspects of analytics.
Creative analytics
Finally, a vibrant creative workflow atmosphere will individually track the impact and performances of different creatives.
This method can help you learn from mistakes and improve your ideas and offers accordingly.
Additionally, when you eventually step into the next campaign, the results of the creative analytics will help you immensely in fashioning a better one.
Now that you know how advantageous creative workflow can be to your trade, read on to find out how you can enable it in your current workspace.
What is Creative Workflow Management?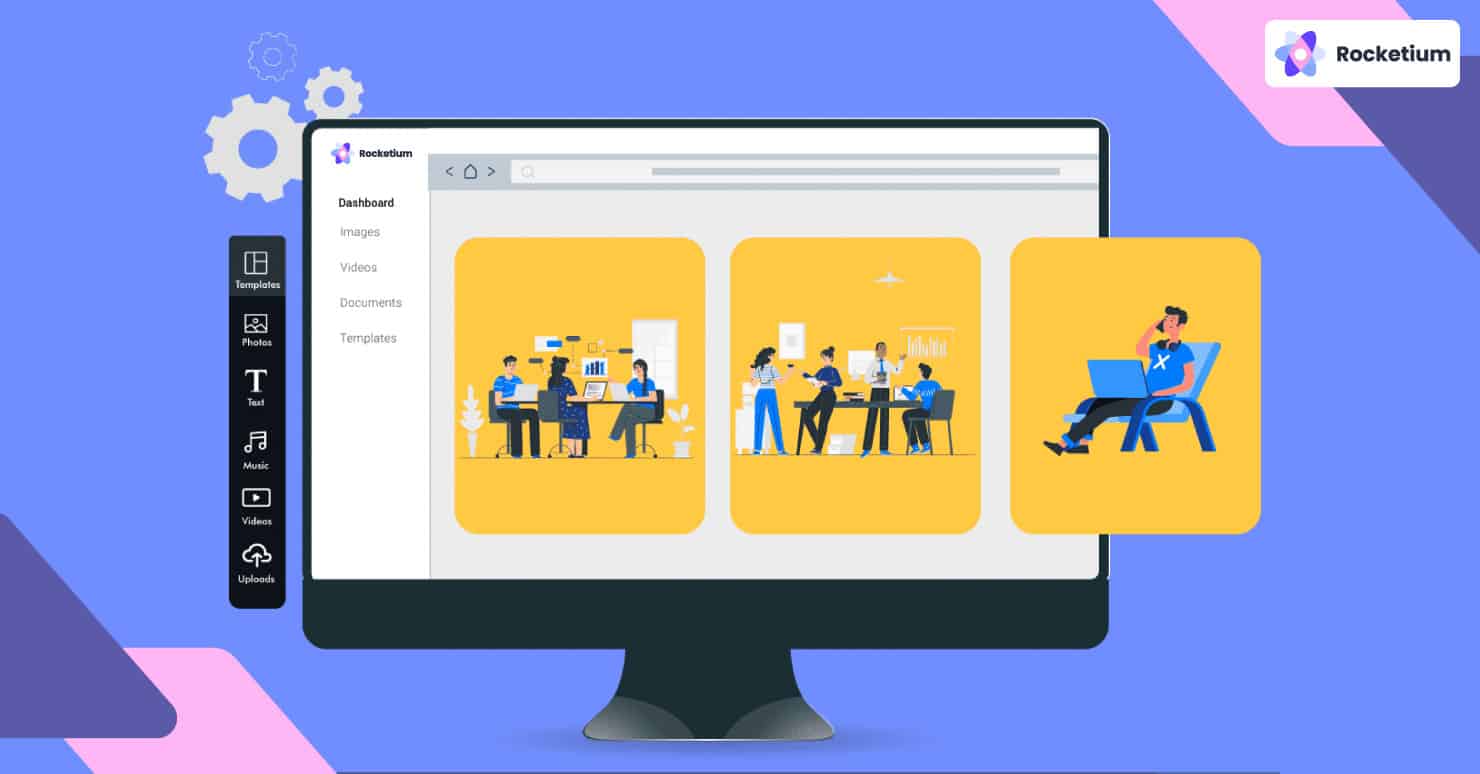 Creative Workflow Management or CWM is a management methodology you could apply to your creative work processes to make them more productive and efficient without having to compromise on creative freedom and executing exceptional ideas.
Creative workflow management will let you maneuver easily between different departments working on the same project without inducing confusion.
CWM nurtures creativity alongside productivity by streamlining the process of your work in such a way that it becomes simple, effective, and easily amendable according to needs.
In the simplest of terms, CWM is that organizational structure you have always been in search of.
Advantages of Creative Workflow Management Software
Even the best of team leaders can succumb to the pressures of dealing with a huge team of creative workers.
Bringing a multitiered process under a cumulative whole is a tedious task. Have you ever wished there was an automated solution to it?
If yes, you are in the right place.
It has been found that seeking the help of software to curate projects has helped free an average of 498 employee hours per year (Wellingtone).
Creative workflow management software can induce the transparency you need in your work process and make it easier for you to curate it. There are many incentives to this as follows.
Better and effective management of time
Greater scope for creativity
Transparency between departments and employees
Clear-cut objectives; no confusion
Budget-friendly
No more fearing deadlines!
Of course, once you implement creative workflow into your system, you will discover many more advantages to it.
How do you do it, then?
Enabling Creative Workflow Management
Once you are on board with the idea, it is time to put it into practice. Using reliable support like Rocketium, you only need to follow a few steps to achieve this goal. Take a look:
Automation to the Rescue!
Kick start your creative process with customized templates suitable for your brand.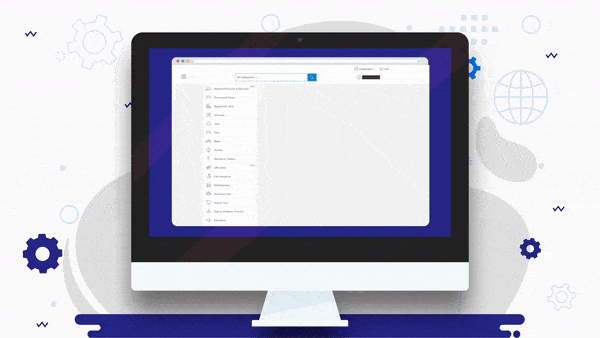 Templates are the base from which image and video production is automated.
Generate creatives in bulk
Once you choose from the templates available, you can bulk generate creatives suitable for your brand via a spreadsheet.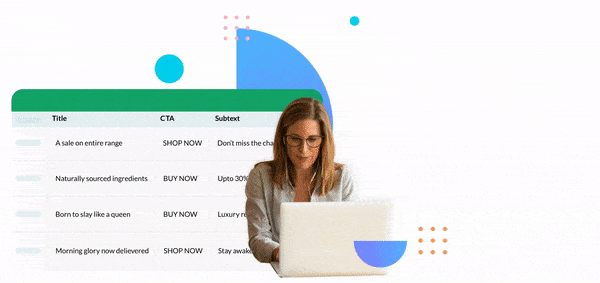 You can feed data from a spreadsheet to customize them based on categories of products/services, offers, channels, personas, etc.
Auto-Adapt creatives based on Channels
The advantage of creative workflow management software is that it uses AI to resize the creative for selected channels.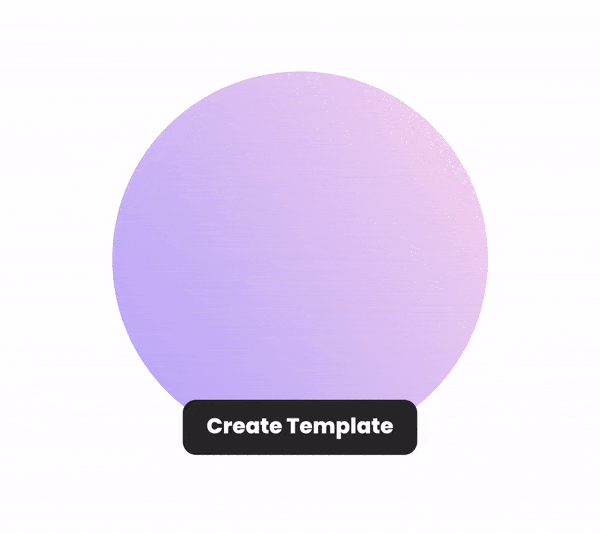 All you need to do is design the creatives in two or three base sizes and let AI automatically resize into how many ever different sizes you want – optimizing for multichannel delivery.
Dedicated Teams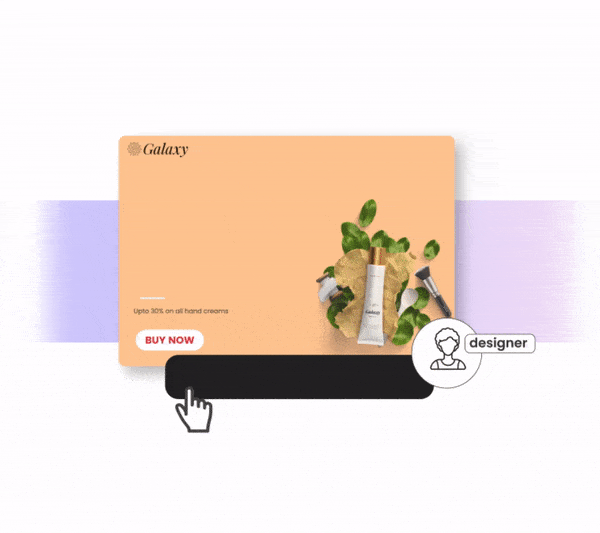 Having a solid team is not enough. Sound distribution of work to make the best use of their caliber is the real trick.
With creative workflow management, you can define each of your team member's roles to avoid hiccups during the process of work.
This ensures 100% utilization of time, potential, and money.
Smart Management of Assets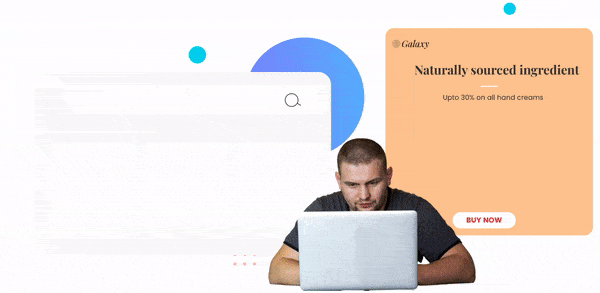 You already know that your digital assets are to be preserved.
Once you activate your CWM software, it can centralize all your assets and store them for easy access for later. This unified source will act as the repository for all your future ventures.
Easy Review Process
Hereafter, it is important to review your campaign and content by exchanging files and product information among teammates and the QC team.
In order to ensure that everyone is on the same page, creative workplace management enables updates to be promptly notified, and changes immediately translated.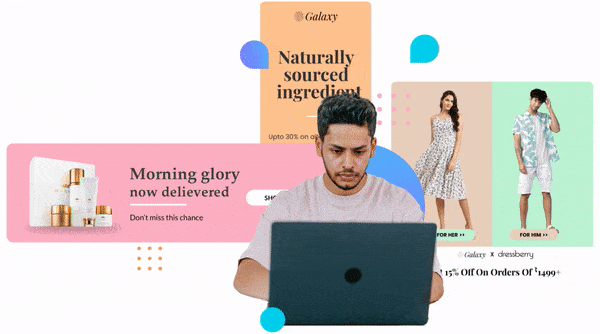 This can considerably reduce the back and forth between different teams. As a result, reducing time spent on editing and thereby accelerating your campaign's delivery.
Organize and Collaborate better with dedicated workspaces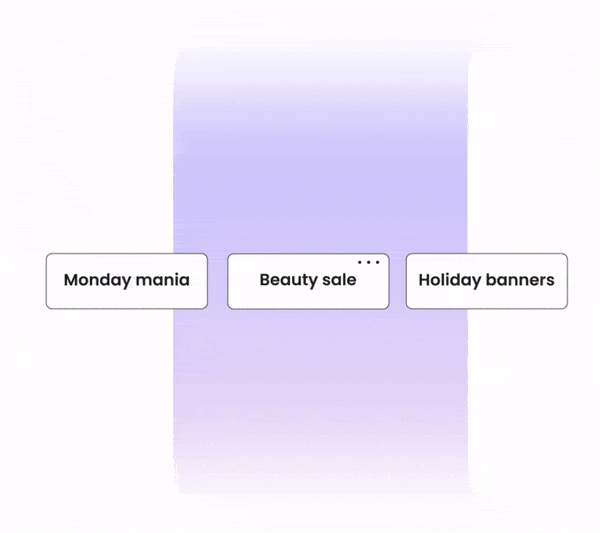 A CWM paradigm makes the best of workplaces by allowing better collaboration and optimal organization.
In an ambiance like this, it is desirable to assign dedicated workspaces for teams and departments handling respective projects, especially in the case of large campaigns and tasks.
By allotting them dedicated arenas wherein their creativity can flourish, their work too will be effective.
Tracking Progress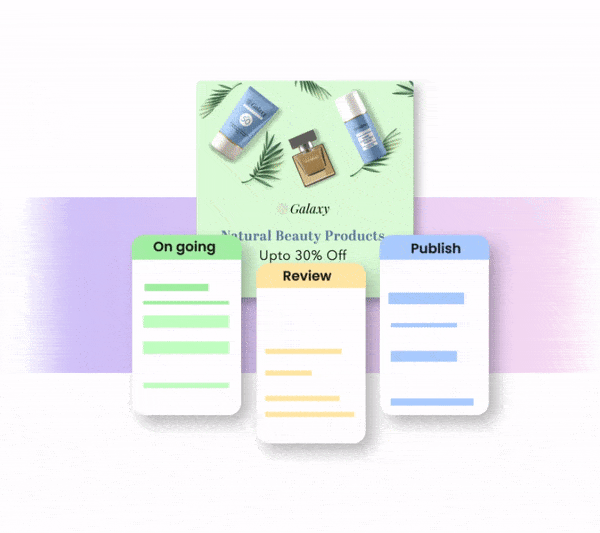 CWM can help you keep track of the progress of your campaign and offer deadline insights.
Simultaneously, it can also help you manage business priorities and shape your campaign according to your audiences' preferences.
Schedule and Publish without complications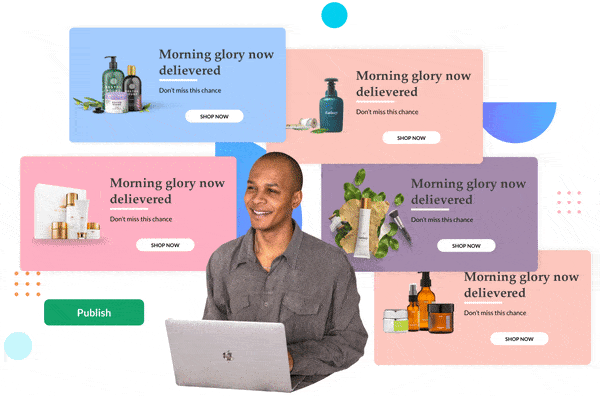 The best campaigns reach leads and target audiences at their doorsteps at the right moment without time spent on repetitive actions. Automation can make this happen.
Creative workflow software can publish your campaigns in one click or schedule them without complications.
This means no more time wasted downloading creatives from on-premise software, then uploading them on different platforms!
Creative Management Platform (CMP)
Creative Management Platform or CMP will work as your nucleus, from which you can control, create, scale, and track the metrics of your campaign. That is, CMP is the "great deck" of your project ship!
Added Incentives of CMP
Advanced or mature Content Management Platforms can evaluate a creative based on the numerous creatives made on it before.
This enables suggestions that can help design ads without going through the tedious process of researching.
In addition, this technique maintains loyalty by allowing consistent creatives to influence the target audiences.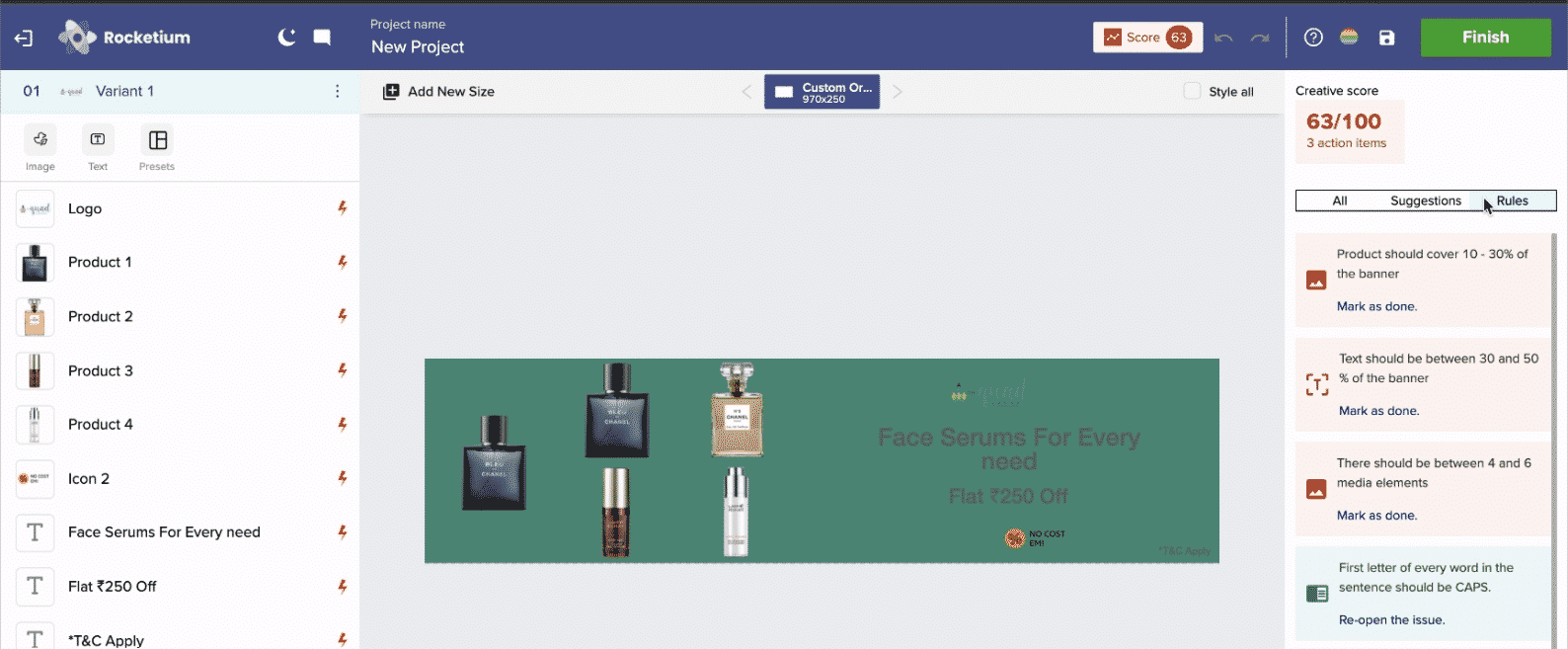 As per PMI's report, nearly 61% of companies that use project management tools could submit projects before deadlines.
Only 41% of those who don't could meet their deadlines.
This means that the top-tier competitors of your industry would already have resorted to a creative workflow environment to nurture a vibrant and productive space at work.
As a result, not only are they keeping their employees happy, but they are also making the best use of their resources for the most desired results.
What is holding you back from embracing the right creative workflow management software?
About Rocketium
Rocketium is an AI-powered creative management platform that helps make your campaigns faster and more relevant.
Get your hands on an intuitive creative workflow management platform and explore the smart, creative tools, collaborate on the go, and publish your creatives in bulk.
Need more insights on Creative Workflow Management?
Subscribe to our newsletter
Recieve such insightful content on Design & Marketing every month!
Thank you for subscribing.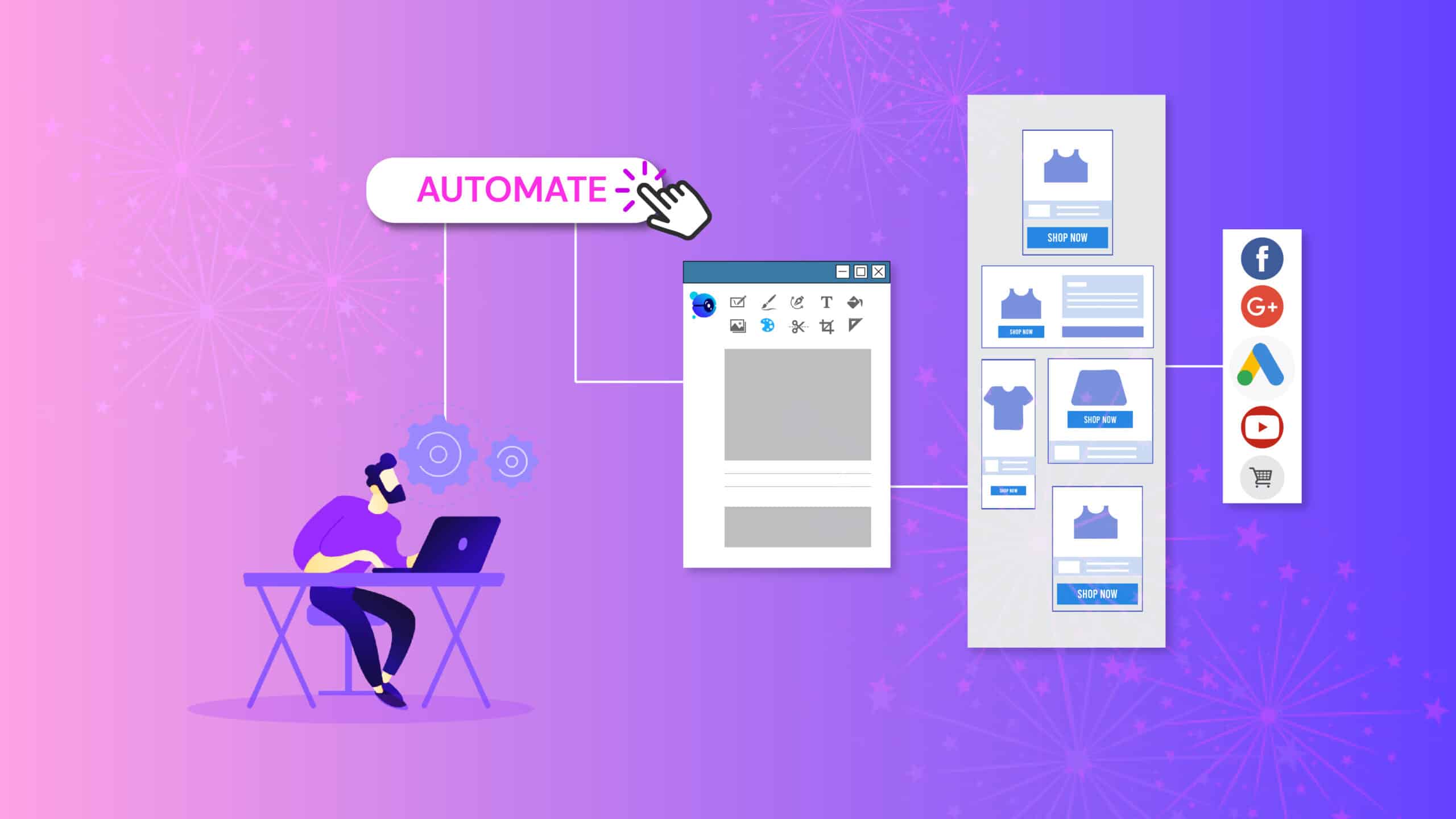 Create Campaigns Efficiently with Creative Workflow Management
Maximize productivity with Workflow Automation, Smart DAM & Creative Automation.
Book a Demo