In the previous edition, we went on to understand why personalizing your Facebook ads is important and how you could do that as a combination of strategy and creation at scale. In this week's deep dive, we understand how creative automation is your friendly neighbor next door who not only lets you automate to win but also lets you make all your ads dynamic!
The dynamics of Facebook dynamic ads
Through Facebook dynamic ads, you can create a template that automatically picks data and images from your catalogue and re-targets audience who have expressed interest in your website or app. It eliminates the need to create multiple ads and can intuitively, for example, showcase different relevant products in the category of their choice and reduce cart abandonment. With the ability to target those who have expressed interest in your product as well as broad look-alike audience, the platform is comprehensive.

A brief look at the prerequisites and essentials of a Facebook dynamic ad –

1.Facebook pixel or SDK – Dynamic ads work on a feedback loop between a website's catalogue and the ads that you run. In fact, the dynamism is based on the traffic to your catalogue and the resulting behaviour patterns. Further, to drive app downloads and visits, you can also install Facebook SDK that will push relevant ads to the right audience.

2.Business Manager account – Given the magnanimity of Facebook Dynamic ads, you will need a Business Manager account. Business Manager accounts separate personal facebook account usage from business ads that are run. Besides, it makes it easy for teams to track ads and assets, share permission, monitor performance and provide custodianship to external parties.

3.Product Catalogue – You can add a catalogue within Facebook and then go on to use that as the feeder for your dynamic ads or partner with Magento, Shopify, or BigCommerce to skip this step. Regardless, a catalogue is a must-have for your dynamic ads to run as well as deliver desired outcomes.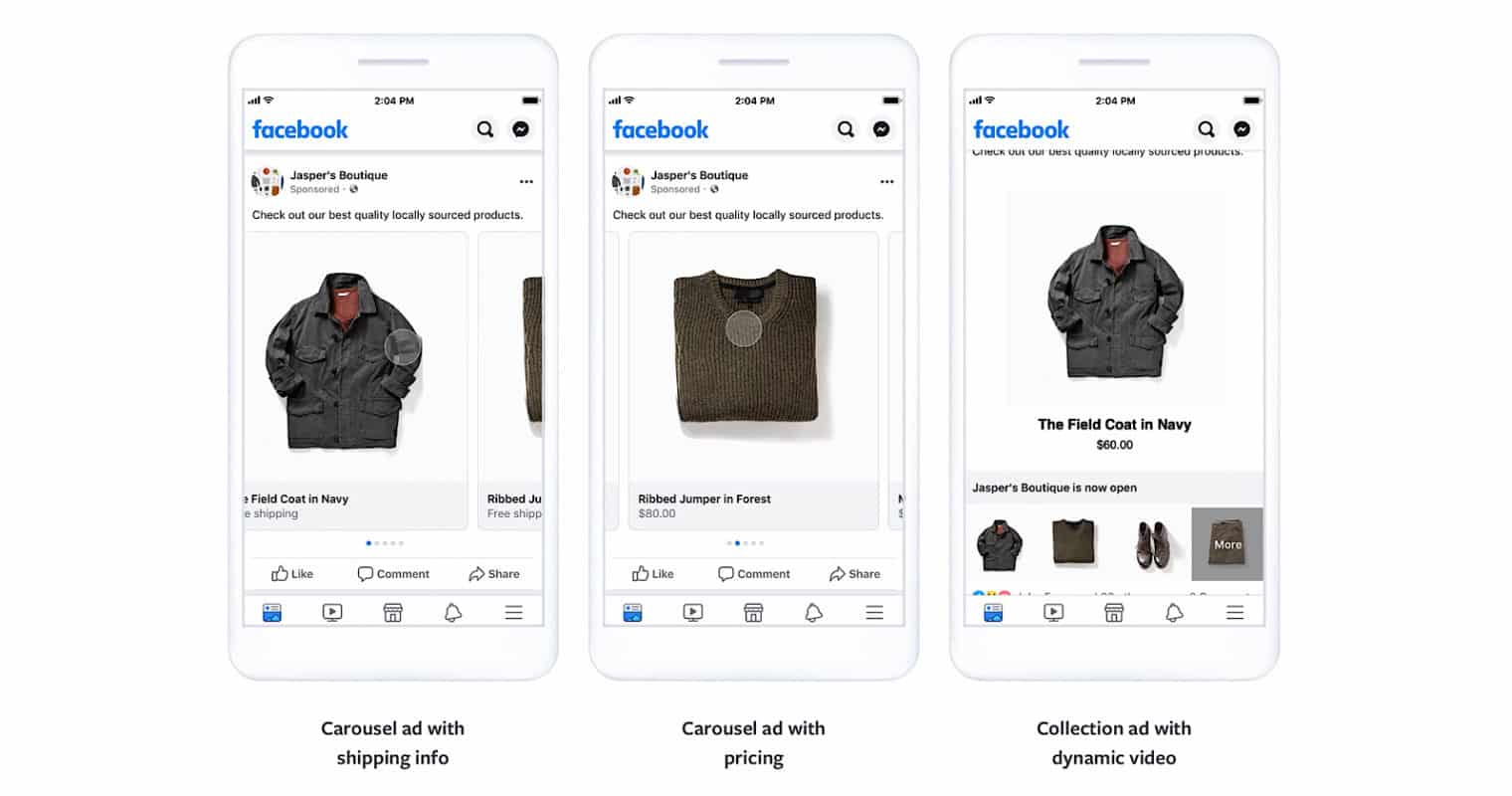 Dynamic ads give you the choice to target and experiment with the ad framework. But remember that it is primarily a retargeting solution. Even when you choose a lookalike audience, segmenting offers very less wriggle room. As a result, your marketing efforts are likely to face a few gaps –
New segments and cross-selling are manual processes
Personalization beyond product interests and localization beyond translations are crucial to remain relevant and attract new audiences
The constant stream of images in white background defeats expensive branding activities since most brands are forced to operate within the framework or forego dynamism
For example, while this case study demonstrates how a popular fashion brand based out of the UK increased international sales with dynamic ads, it also talks of how the brand has a single global brand – one that did not need localization. This is rarely true for most other brands and dynamic ads offer neither context nor personalization.

Creative automation – The dynamism you need in all your ads
When you evaluate the mechanism of dynamic ads — they work on automating ad creation through templates. Creative automation recreates this whole process for your ads — ads of all types and for all segments. Once you build a template that captures your brand guidelines, you can feed image, color, copy, CTA changes and more over a form based interface or through automatic CSV updates. Imagine McDonald's efforts in creating variants given it has different menu items in different countries, and partners with local teams and agencies to take them to market. In India alone, it has different versions and seasonal specials. It serves beer in Germany and has specific flavours in Australia. The overall need to create at scale is quite significant.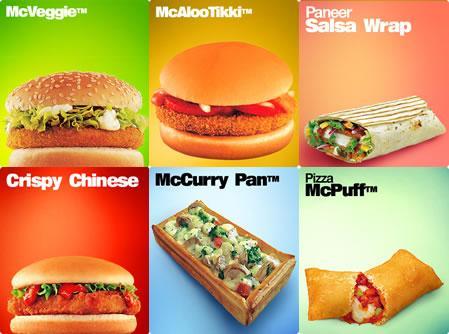 As a business user, you can use creative automation to –
Segment at a microscopic level – You can target interests, groups, behaviour patterns, build context for individual users with evocative creatives. As a business user, you can use creative automation to build strategic variants without dependencies or bottlenecks. McDonald's with its creative menu variants stands out –

Localize at scale – Localization cannot be limited to dedicated, branded content campaigns alone. The holistic effort of creating cultural context across geographies relies on automating creation itself — so your efforts are not lost in translation. For example as a business user, you can create both images and copies and automate them onto creatives.

Stay banner-blindness proofed – Banner blindness, as described above, arises when you forget to prioritize creativity and focus on the targeting alone. Creative automation brings you, the business user, back at the center of the spinning wheel and frees creative folks and designers to create work that stands out.

Following is an example of how Nivea caters to Indian market during winters and in the pandemic context. Notice how it stands out from the dynamic ad carousel.
Creative automation is future-ready
Some of the major industry trends require that you get ready to create on-brand content at scale.
Context will rule in the coming years –
According to GumGum's Report – Contextual Advertising: The New Frontier, half of US businesses and about a third of UK businesses rely heavily on contextual advertising. The report rightly points to the fact that contextual advertising is going beyond making things safe enough in the light of privacy norms – "…long gone are the days when contextual targeting was based on a simplistic reliance on a single keyword…Contextual targeting is the only targeting left."
This apart, Deloitte also upholds context to be the 'king' and talks of how, "Digital advertising is predominantly contextual. Ads are selected and placed by automated systems, based on ever more detailed user profiles and the content displayed. The increase in mobile and location-based advertising strengthens this trend."

Branding woes cannot dictate strategy
The power of visual communication has been demonstrated and marketers understand it. Think Nike and the Serena Willams ad that caught carts and hearts alike! Yet, the challenges surrounding creation are hardly changed. Gartner's Brand Survey 2019 found that, "Most marketing leaders believe a brand has a significant impact on both customers and prospects. However, they grapple with how to respond to global dynamics, a rapidly evolving business landscape and the challenges of brand measurement." According to the report, 23% of the respondents grappled with brand governance and management as well as with multi brand portfolio management challenges. Creative automation lets marketers get behind the wheels themselves, and as a result, absorbs the shocks that organizational branding faces as results of poor grassroots level creation.
– Micro-influencer content and brand consistency
If you are a D2C or an ecommerce company looking to create a community of micro-influencers who could potentially take over for your in-house creators, you are headed right. Their high-quality, seemingly organic images and hashtags lead to better social conversions and conversations alike. You can empower armies of micro-influencers with creative automation — that balances user generated content with brand elements that you have built over the years.

Beyond the calls of banal ROI numbers
ROI on creative automation is a combination of brand compliance, the ability to go-to market faster and ultimately target more people with highly relevant content. It is not only about the man hours you save, but also about the business and equity you gain. Our calculator, for example, demonstrates the whole scope and provides an in-depth report.
Social and ad platforms are building capable targeting engines so you can ride these waves in time. This leaves you with possibly the most sustainable way to market:
Experiment with authentic visuals that narrate your brand story
Draw back to audience needs as per the context and the intent
Personalized experiences, orchestrated through dynamic ads and videos rely on messages that originate from user data, your intuition as a human and creativity that captures. Automating the creation within this, is how you can get advertising right — morphing your strategy to be the Noah's Ark to the deluges of algorithmic and policy changes within platforms!