We recently updated the Rocketium video platform merging our core expertise in video creation with enhanced collaboration and workflow features.
Truly a match made in heaven for video marketing teams.
Here's why: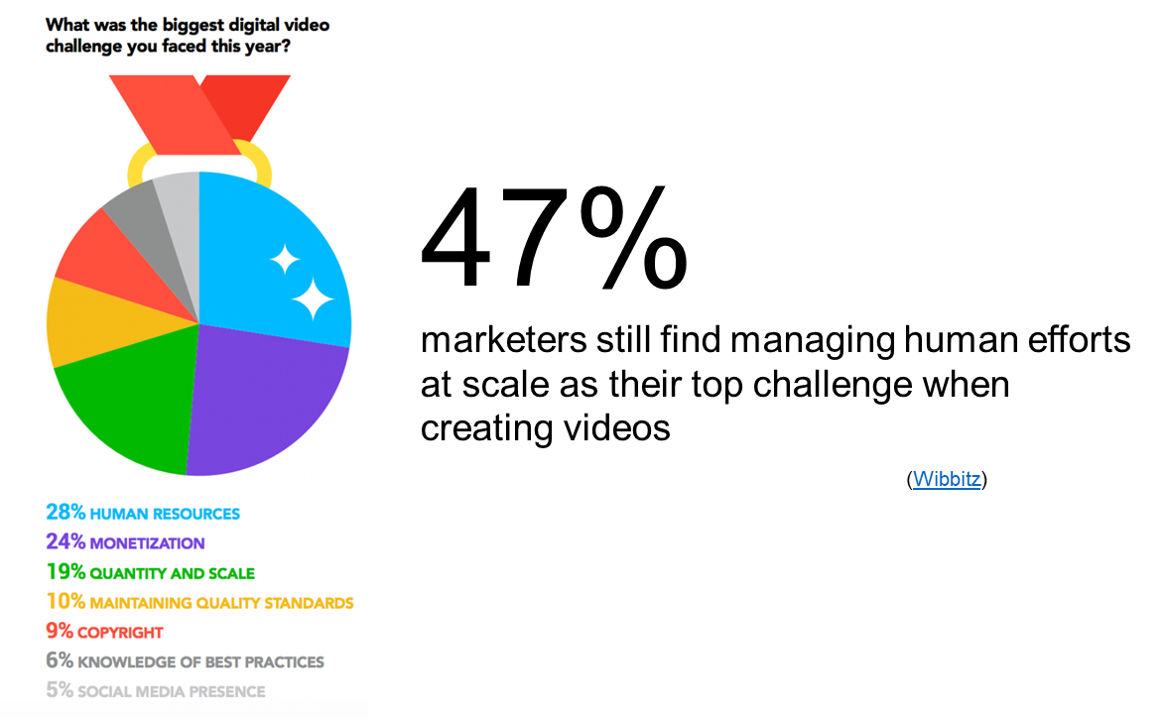 Rocketium is already the go-to platform for blazing fast video creation for in-house teams without major design experience.
When we pondered the challenges for scale, we did what all good marketers do: poked holes at how videos are created today.
👉

The biggest challenges of video creation
Managing the productivity of teams that work on videos. The pain is 2X if these are remote teams.

Research. What topics do I make videos on? What will my viewers like?

Creating quality assets kills time and the motivation of the teams.

Back and forth over email for reviews and corrections.
We love challenges, well usually, but this one was such a home run for us since we were literally sitting on the solution.
Kanban + Video Creation + Rocketium = Effectiveness At Scale
Kanban (Read Trello) Style dashboards
A collaboration dashboard for the entire team to ideate, assign, create, manage, review and track completion end to end with an easy to use, drag and drop interface.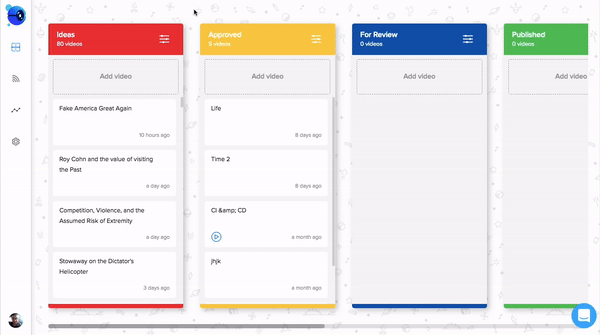 Video Creation
Get your mind blown with the speed and ease it takes to create a video on Rocketium. Just pick a ready-made video template, add your content, and your video is ready.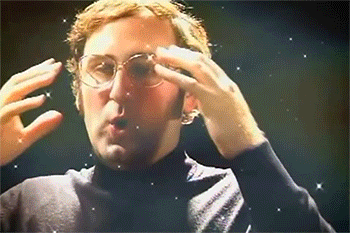 Template topics are handpicked by video marketing experts. These are then made by an experienced team of dedicated designers.
Video templates are created based on video goals – brand awareness, lead generation, explainer/tutorial videos, and more!
The Rocketium Secret Sauce
1. Assigning videos
As simple as this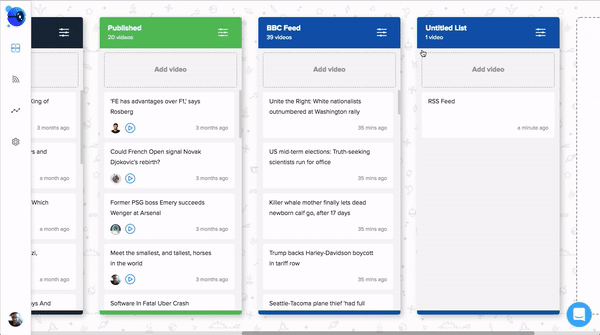 2. Review and comment
Again, very simple.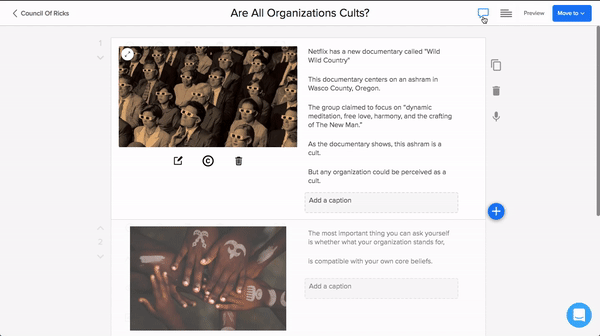 3. In-app messages
Instant notifications on your desktop, email or even slack. You can also do a lot more from Slack, like create a draft for your teammates, comment to videos and download a published video!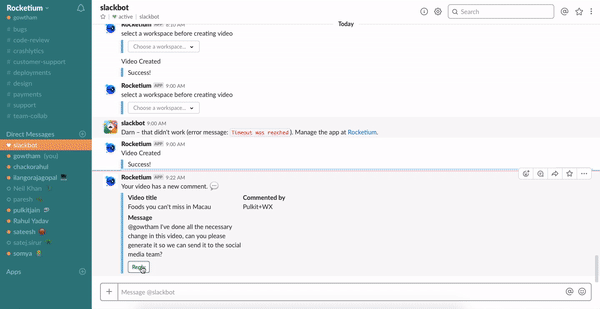 4. Activity logs and analytics
Activity logs and reports to track and manage team productivity, no matter where they are.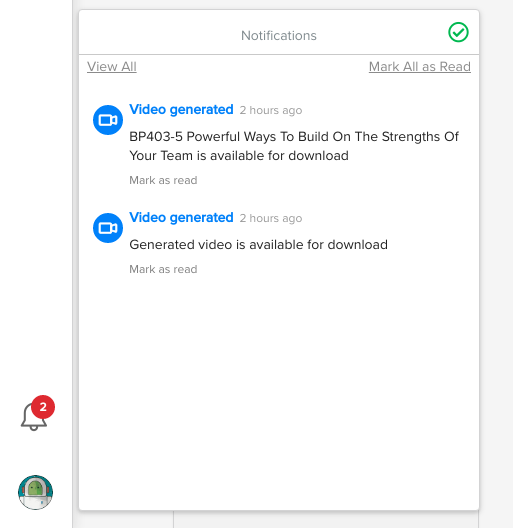 Comprehensive video performance analytics and industry insights so you can do more of what is working for you.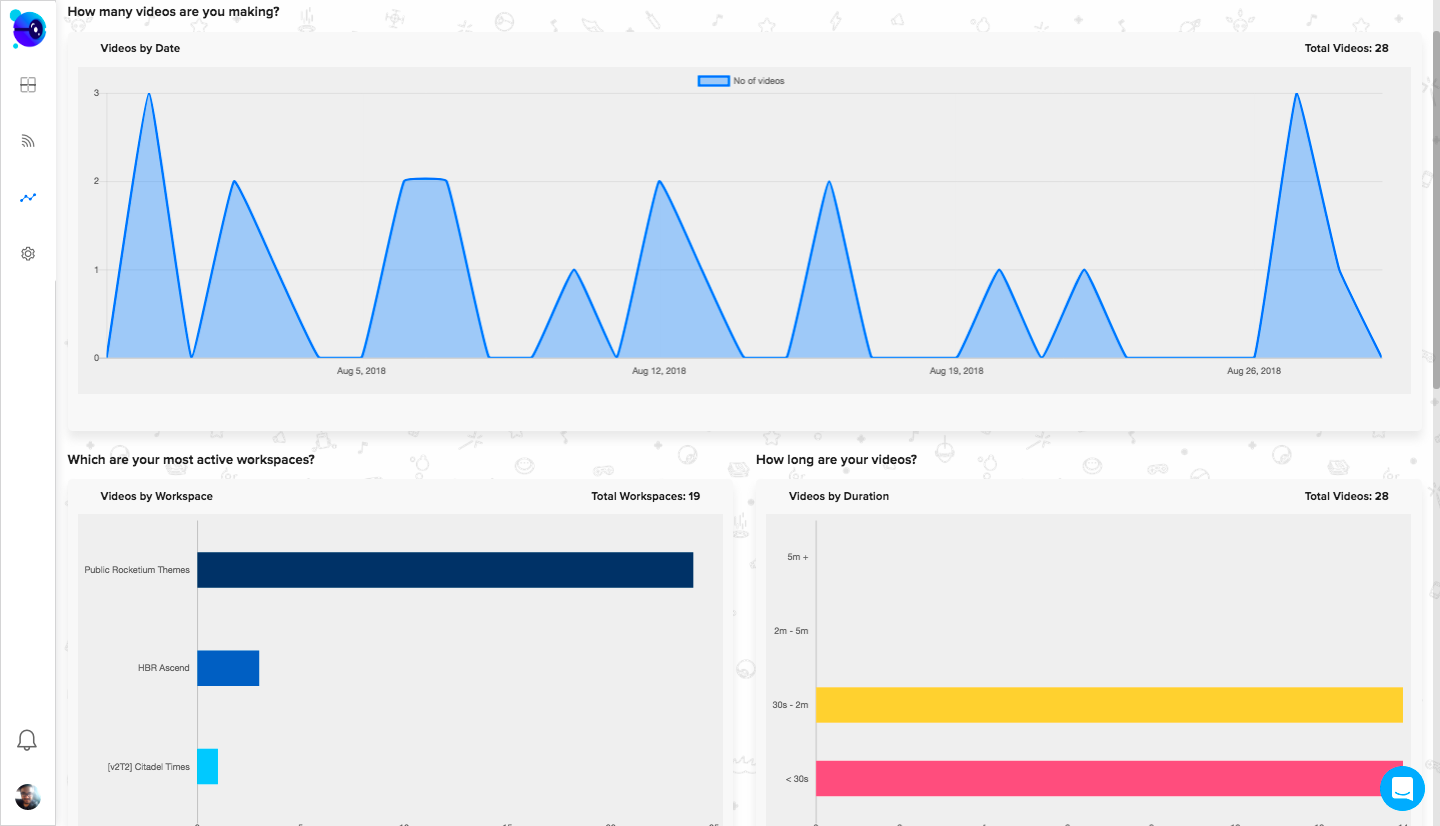 Scale. Quality. Management.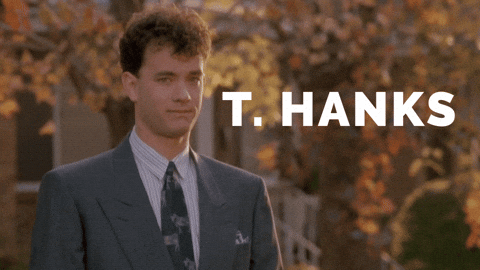 We'd love to hear from you
What do you think of our new update? Does this seem like something you would be interested in trying out? Let us know! Write to us or comment below👇