As a growth marketer, Black Friday 2021 is your chance to exceed your conversion goals for the year by a mile. And why not? It is a time when the law of averages seems to take a break.
Consider this: at the height of the global recession of 2008, Black Friday sales in the US touched $10 billion in revenue – a possibility that had been discounted by analysts. Despite the COVID-19 lockdown, Americans bought $9 billion worth of products online last year – almost 22% more than Black Friday 2019.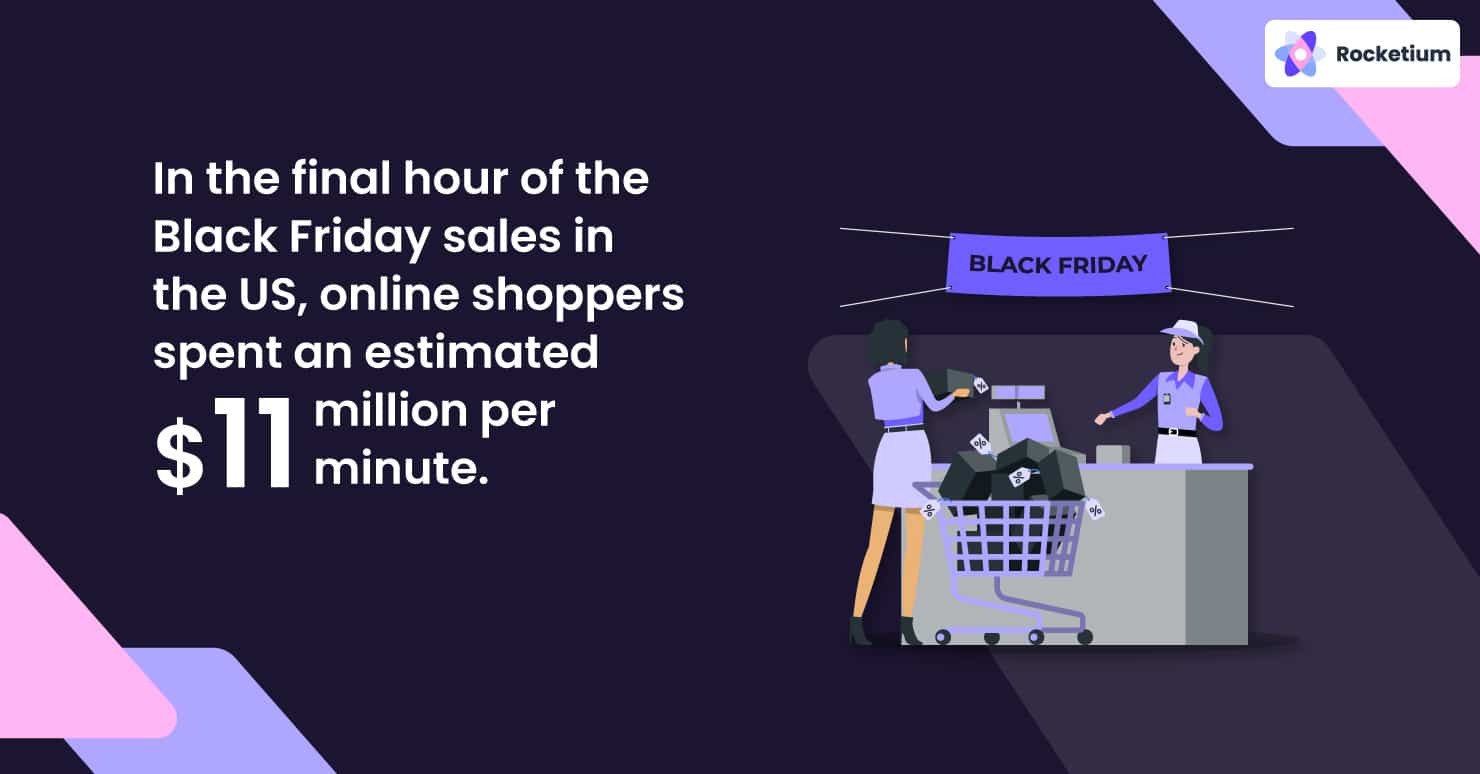 As the global economy recovers slowly, Black Friday 2021 could well make it into the history books as the highest-grossing holiday shopping event ever. A study by PWC has already concluded that the average American will spend a minimum of $400 on shopping come November 26.
Moreover, analysts are predicting a surge in discretionary spending in 2021 due to the revenge shopping phenomenon.
Black Friday may be the day immediately after Thanksgiving, a major cultural festival in the US, but the shopping bonanza continues throughout the weekend, culminating in Cyber Monday when online sales increase exponentially.
That makes Black Friday just the curtain-raiser for four full days of shopping frenzy – five if you also take Thanksgiving Day into consideration. However, with brands vying to get a head start over everybody else, Black Friday campaigns have now begun to go live in the US from the first week of November itself.
This trend has presented marketers with a new challenge in itself: how does one keep deal-seeking shoppers engaged for almost a month?
Let's analyze the critical factors that distinguish the best Black Friday Campaigns from the average ones.
The How, When, and Why of Managing Black Friday Campaigns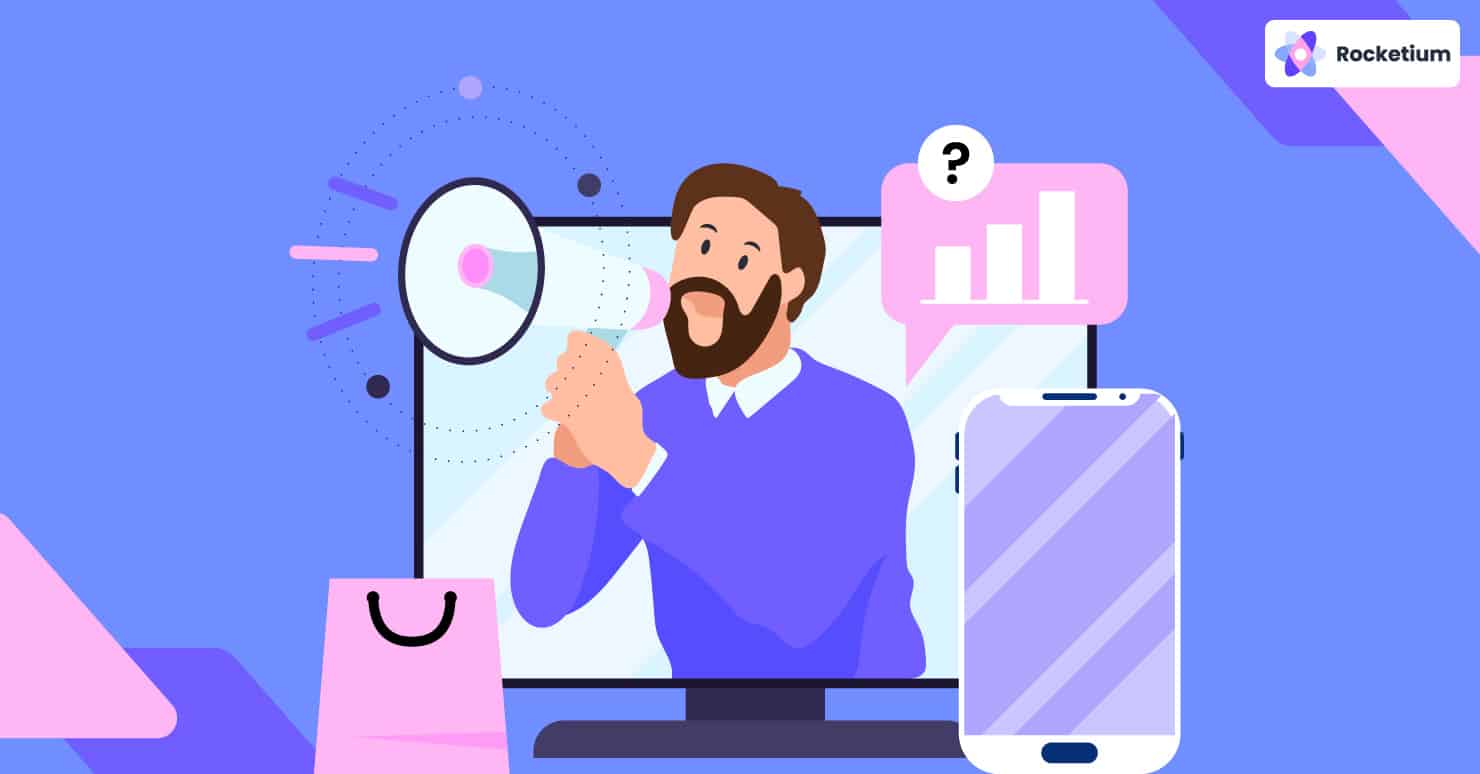 If your last holiday campaign was successful, you are probably wondering how to do something different this time while following broadly the same strategy.
If not, you are probably thinking about how to deal with the one key challenge most marketers face – building and maintaining a sense of urgency throughout a creative Black Friday campaign. Of course, this assumes that you have already worked out the campaign goals, defined the top 3 KPIs, and identified the best channels to engage with shoppers.
Building compelling offers and a messaging strategy can be tricky for even the most experienced marketing teams. After all, it is tough to predict how different audience segments may react to the same ad. However, why reinvent the wheel when you can borrow ideas from the playbook of top brands that are already getting the ROI you want?

Case Study: Walmart Black Friday Campaign 2020
Walmart raced past Amazon in terms of app installs and sessions during Black Friday last year with 24% growth YoY, compared to just 19% for the latter.
One of the key reasons for this was the company's decision to offer grocery products on the main Walmart App. Earlier, grocery products were only available via a dedicated app, Prime Now, which was phased out eventually. The company rolled out as many as three Black Friday "Deals for Days" campaigns for 2020 which offered shoppers (web and app) exclusive discounts.
In a first, each campaign was launched online before going live in-store a few days later. The campaigns put the spotlight on best-selling categories such as household products, toys, and electronics throughout the Black Friday weekend.
Walmart started sending push notifications about the various deals on offer well before the first campaign launched on Nov 4.

The push notifications were designed to engage consumers and drive conversion for select product categories such as pets in a witty manner.


This was supplemented by interactive banner ads- both display and in-app, to create a buzz around the latest picks of the day.
The Impact: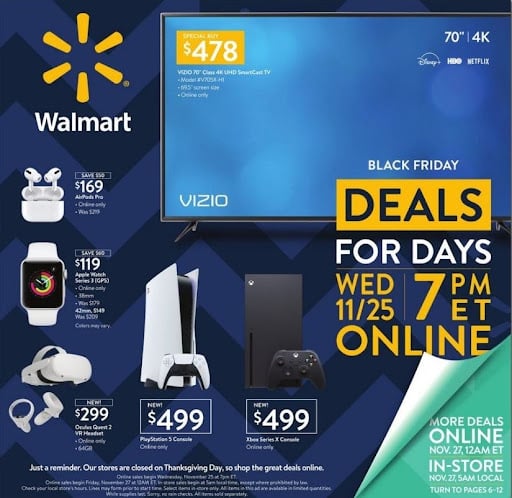 Online sales jumped 100% to $76m on Black Friday 2020 compared to $38m in 2019. It is easy to see why it was one of the best Black Friday campaigns in recent memory.
As the above example shows, an extended campaign can involve multiple phases. So marketing and design teams need to work on close coordination to meet campaign deliverables. However, it is common for marketers and designers to feel burned out due to the need for high refresh rates while maintaining brand compliance.
What are Some of the Common Things that Impact Campaign Performance?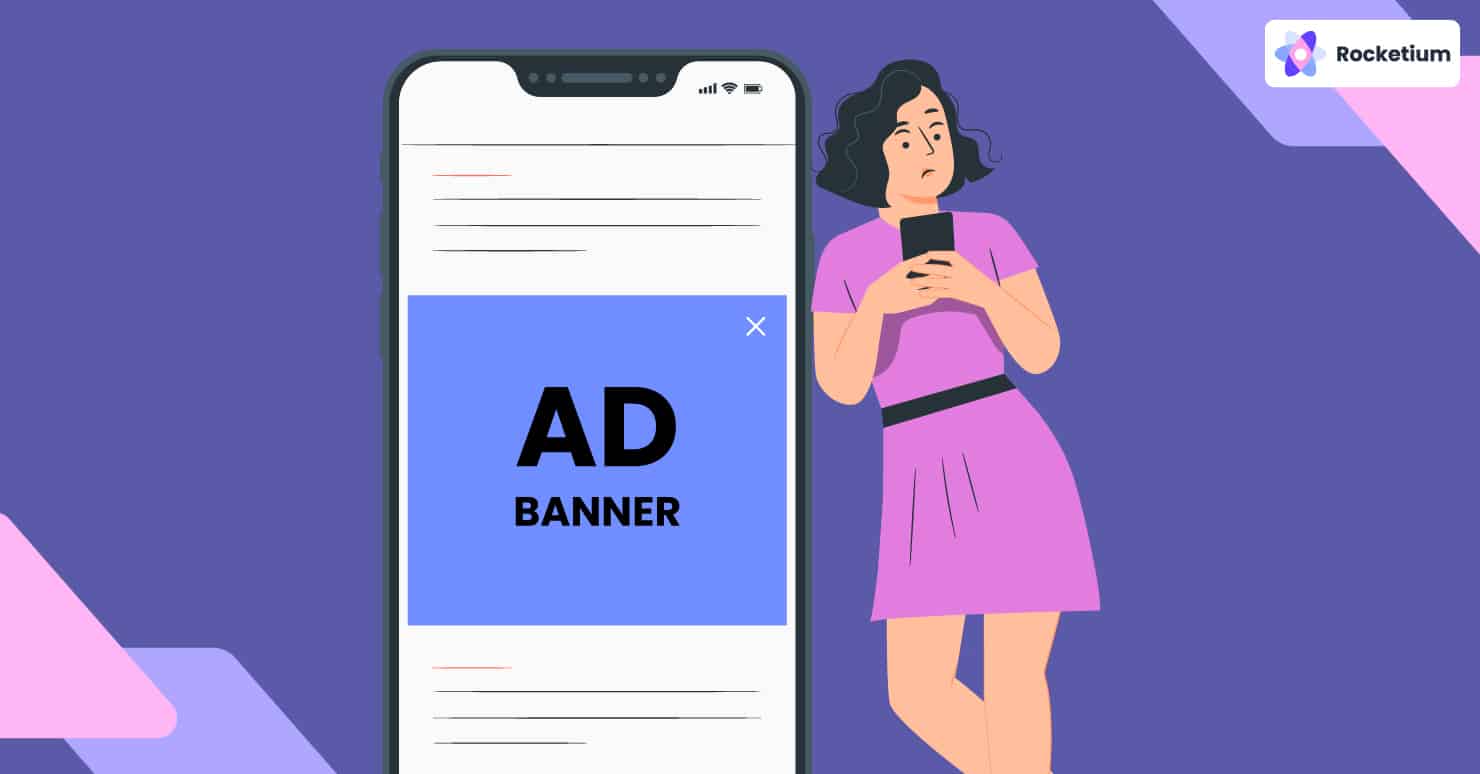 When it comes to holiday campaigns, it is critical to encourage consumers to avoid waiting till the last minute before buying. This is one of the key reasons why eCommerce brands are choosing to start their campaigns early.
By releasing offer details well in advance, brands hope to trigger curiosity just as people are starting to think about shopping for the holidays. However, it is critical for brands to get the messaging right in order to make the desired impact.
For example, interactive display ads or in-app banners with video elements can make it easier for you to engage different user segments, coupled with personalized offers and CTAs.
With a high-stakes holiday campaign like that of during a Black Friday, increased demand for fresh ad creative is a given. After all, banner blindness can severely impact Return on Ad Spend (ROAS), with 86% of consumers avoiding ads at one point or the other.
To be fair, aggressive retargeting tactics are also partly to blame – especially around the end of the year. Research shows that many consumers have had enough of being bombarded with ads.
According to Statista, 26.4% of internet users were actively using ad blockers as of 2020. While consumers are not resisting ads per se, they are plain tired of seeing the same ones over and over again. There is a cost imperative to this as well. With the rising cost of paid ads, rolling out new offers every 24-48 hours is perhaps the only way to sustain the CTR of your holiday campaigns.
As any experienced growth marketer will tell you, poor campaign performance usually boils down to the following:
1. Slow Creative Refresh:
According to research, search traffic for Black Friday deals starts to pick up around the second week of November. During this phase, shoppers who display buying intent must be engaged throughout the campaign through effective acquisition and retargeting strategies. The lack of updated creatives can make it hard to optimize for key micro-moments during an in-app session. Make the most of unique colors and themes to differentiate your brand and convert impulse buyers and late shoppers.
2. Poor Collaboration between Marketing and Design Teams:
On the design and production side, there could be multiple challenges impacting both quality and volume. These include everything from slow approvals from different stakeholders to last-minute ad format changes. If the schedule is already tight, both marketers and designers could end up feeling burned out.
As businesses add new marketing channels, reformatting creative units multiple times can become a challenge. In the post-pandemic scenario, remote working has made matters worse.
3. Not Meeting Brand Guidelines:
Brand managers often find it hard to enforce brand guidelines relating to typography, image format, and color scheme during high-priority campaigns such as Black Friday. The sheer volume of work often leads to multiple versions of files with similar names, causing delays and frustration. In addition, lost or corrupted files often result in additional work which could be easily avoided with a smart Digital Asset Management solution.
4. Not Adapting the Banner to Different Platforms:
For a display ad to be successful, it must be scalable to desktop and mobile phones. This is especially critical in the case of banners with multiple visual elements. Failure to do this can result in some elements not displaying at all, affecting CTR and ad recall. Sticking to a handful of banner ad variations during the pre and post-phases of a holiday campaign can also result in poor engagement.
If you encountered any or all of these issues during your last creative Black Friday campaign, it is time to think differently!
Preparation Guide to Maximising Black Friday Sales
If you have done your post-campaign analysis well, you will have realized the importance of rapidly refreshing your ad creative to create urgency and boost conversion. It is equally important to be consistent across different channels in terms of the visual elements. This can be a critical factor when launching incremental offers leading up to Black Friday.
For example, a 10% discount on Week 1, increasing to around 35-40% a couple of days before Thanksgiving.
Here are some proven tips that will help you refine your creative approach for the upcoming Black Friday campaign.
1. Prepare a Unique Design Language:
The leading brands of the world are constantly evolving their visual identities to stay relevant with the changing times. Amazon is an excellent example of this.
Experiment with different icons, photos, textures, and colors based on segmentation and even competitor analysis. Use strategic A/B testing to compare how the target audience reacts to different visual elements—the goal: to create an emotional connection with unique and cohesive visual experiences.
2. Create Templates for Each Campaign Goal:
If your ad creative isn't aligned with the objectives for your Black Friday Campaign, all your efforts go in vain! Ensure that your creative team clearly understands your key outcomes. For example, app installs, conversion, engagement, repeat sales, etc. This can help them evolve design templates that can be quickly adapted for different platforms like social media, messaging apps, or websites. For example, in-stream video ads versus in-app banners.
3. Personalize, Personalize, Personalize:

Whether you are running display ads or native ads, hyper-personalization is critical to your success. Given the rapid growth of multi-language ads, the focus should be on optimizing the visual and copy elements for maximum comprehension.
Secondly, the recent trend of cross-targeting ads for male and female products also demands a greater degree of personalization.
4. Analyze, Iterate, Repeat:
The consumer always has the last word as to whether your offers were relevant or not. For the marketer, this means testing different copy and design elements at regular intervals throughout a campaign. This pertains to not just the design elements but also the CTA, headline, and copy.
Doing What You Did Last Year Will Not Get You Better Results
When it comes to running a creative Black Friday campaign, speed and efficiency are critical. Despite your best efforts, you may find your marketing goals hampered by a lack of resources – both in terms of people and processes. This is where creative automation comes in. By leveraging creative automation tools, you can:
1. Launch targeted campaigns faster and more effectively:
Developing hyper-personalized banner ads across the campaign lifecycle consistently is now possible.
2. Reduce post-production workload:
With creative automation, you can build efficient processes and workflows to support high volume demand. No more burnt-out marketers or designers.
3. Experiment with Innovative Concepts:
A good idea needs to be tested in the real world so that it can be refined and perfected. This calls for constant experimentation and iteration. Creative automation tools can allow you to create granular variations for different segments, maximizing ROI.
Final Words
So what will you do differently to achieve your Black Friday goals for 2021? The key to a high-performance campaign is an immersive experience through eye-catching visuals and enticing copy. The sequencing of the two elements should be meticulously planned for maximum engagement.
For most marketers and design teams, the execution takes up a lot of time that should have been reserved for concept ideation and design. With creative automation, you can seize the initiative and drive your campaigns to success. With all the heavy-lifting done by creative automation, bingeing on Money Heist would not need to wait for later!

Need More Insights on Creative Automation?