As businesses clamber to navigate through the ongoing COVID-19 crisis, the biggest challenge facing any department is figuring out a reasonable way to cut costs. This is even more crucial during commercially important holiday events like Cyber Monday, Chinese New Year, Dubai shopping festival, or Indian Festive Season sales as they are periods of increased consumer spending.
Needless to say, such events contribute significantly to the bottom line of most e-commerce businesses and therefore you must have a robust strategy in place.
To optimize the operational costs for smooth holiday sales, brands need to look at the bigger picture & adopt the growth strategy eying long-term benefits.
At Rocketium, we've explored multiple challenges that businesses face on designing, scaling & managing creatives on a day-to-day basis leading up to commercially important holiday events. With creative automation, we continually aim to recognize opportunities & build a platform that can aid businesses with aggressive execution.
The business impact of COVID-19
The pandemic hit hard on every aspect of business, however, the one's that are hit hardest are –
Revenue generation
Leeway to spend on resources & technology
A sense of fear among shoppers
Impact on the creative ecosystem
While businesses are forced to go remote, it has opened up a window to hit the target by revisiting the approach to creative strategy. However, a few points to consider:
The marketing, brand & design teams are expected to ensure they're meeting efficiency & cost-reduction targets running campaigns.
Limitations to try on new technology & onboarding new designers.
Deliver on targets using existing resources.
Align creative & business teams towards a common goal of faster turnaround times with revenue experiments.
Enabling Internal Teams: Creative ecosystem for internal teams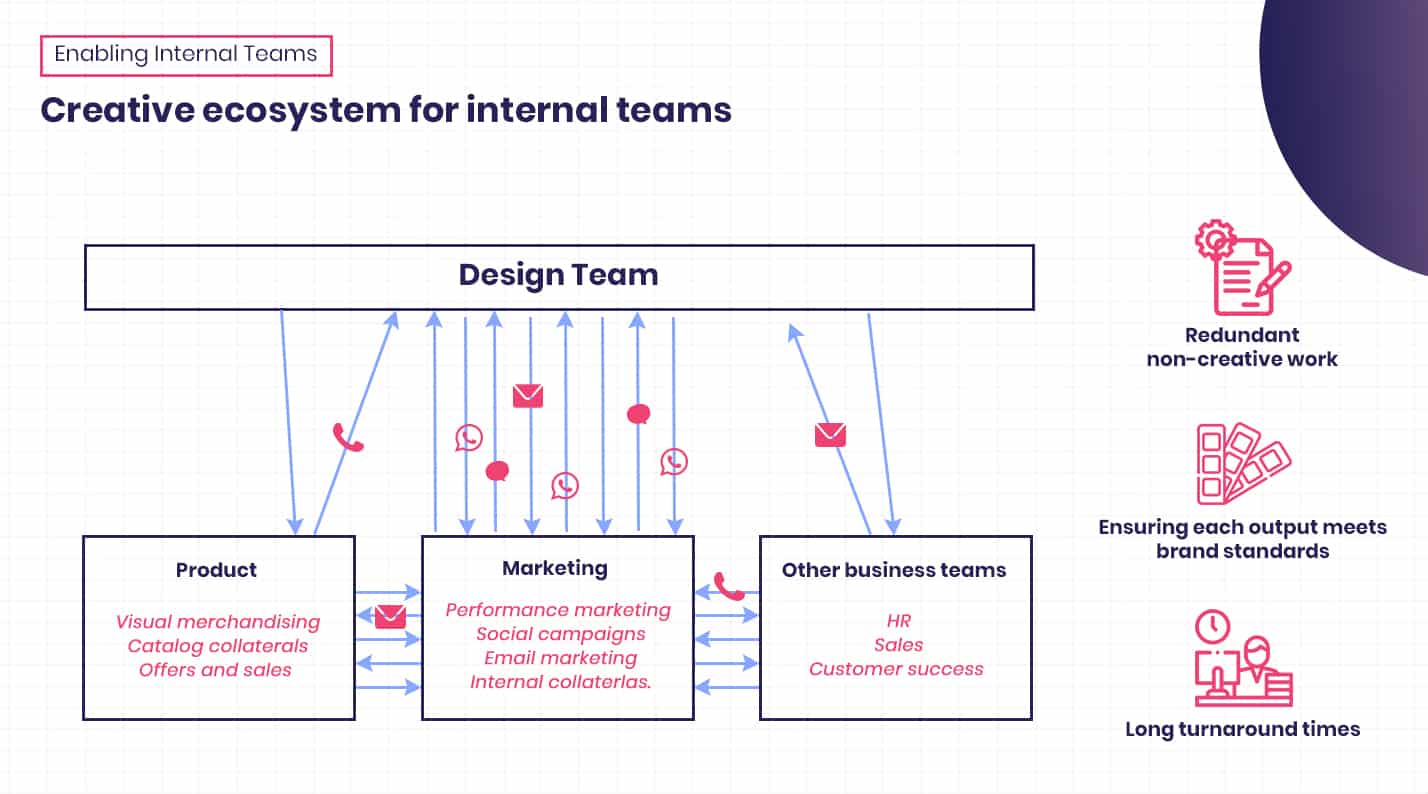 Firstly, the majority of the task at hand for the in-house creative team is redundant & non-creative. They're overburdened with the repetitive, minor changes in color, CTA, or subtext as per individual campaign needs.
Additionally, the team is also expected to adhere to brand compliance & other design guidelines resulting in longer turnaround times.
But, the most significant challenge lies in effective collaboration & seamless communication between teams.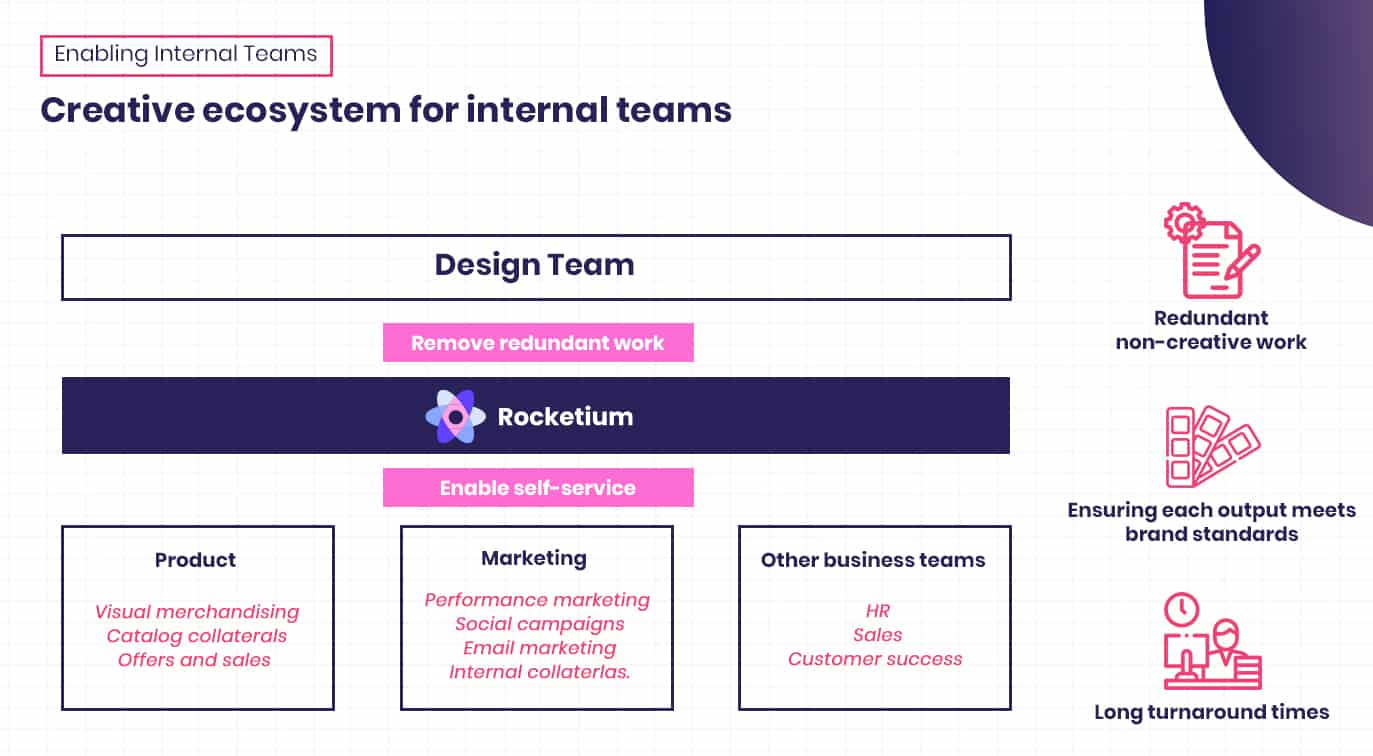 Here's where Rocketium bridges the gap. The platform's unique solution reduces the redundant work of the creative team. And also helps businesses by setting up an environment of self-service.
Rocketium | Creative Management Platform – A walkthrough:
Rocketium makes use of on-brand custom templates which are the building blocks of automation. It also enables cross-functional teams with a non-design background to create and publish brand-complaint images and videos – creating an environment of self-service. The brands can either choose to build their own templates in Rocketium or import from Photoshop or effects from After effects.
The brand-compliant templates can then be used to produce creatives in any & all aspect ratios of the customer's choice within a click. What might take hours to re-size creatives for multiple channels can be done within minutes with the help of AI.
The form-based interface then makes it easier to modify content & create multiple variants.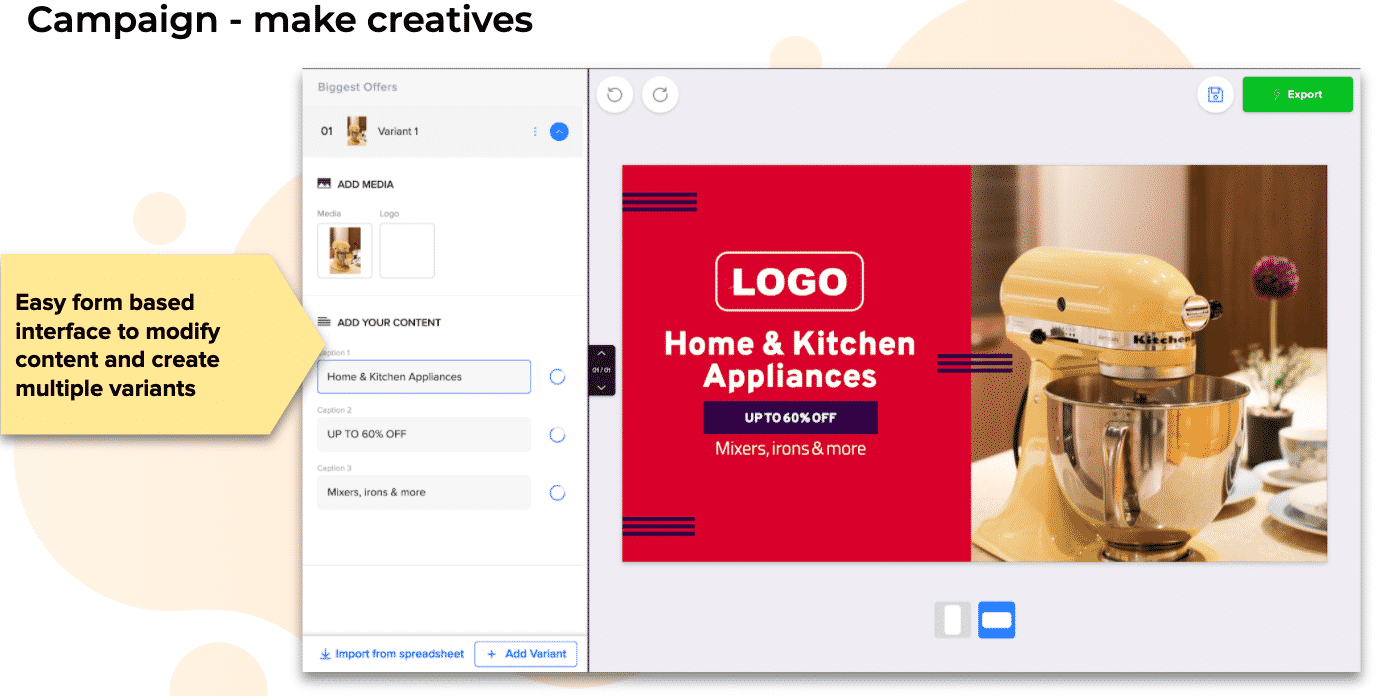 Furthermore, Rocketium also enables spreadsheet import to generate hundreds of creatives in any orientation within seconds.
Once the hundreds of creatives are ready to go live, it's not uncommon for the marketing team to request the design team to make last-minute changes. These include and are not limited to changing the campaign offers that are often determined on a daily or weekly basis. Individually making such minor changes to hundreds of creatives takes hours which could be facilitated with a few clicks using the Bulk Edit feature.
Furthermore, leverage bulk editing to create variations faster for experimentation and apply the winning version to a live campaign.
If you haven't figured already, the formula to a successful campaign is EXPERIMENT! EXPERIMENT! EXPERIMENT! till you see a considerable improvement in results and apply it to your campaign.
In addition, use bulk editing for instant creative refreshes to overcome the inevitable performance plateau resulting from displaying creatives for long durations.
Finally, once the creative production is done, ensure your visuals reach customers in real-time with publishing capabilities built for personalized campaigns and faster campaign refresh rates.
What happens when your text runs long?
The intelligent templates are built to re-organize & auto-fit for captions, layout & adapts.
Additionally, leverage the AI copywriter to auto-generate banner and video copies. Create relevant copies from scratch or completely rewrite your existing copy without worrying about creative blocks.
How are brands using Rocketium:
Urban Company
India's largest Home services marketplace, Urban Company overcame the challenge of scaling creatives during seasonal and holiday campaigns by leveraging creative automation to reduce campaign lead times by 5X and reduce creative production cost by 85%.


cure.fit
One of India's largest preventive health-tech brands, cure.fit, was able to create on-brand banners at scale for all their storefront campaigns resulting in 5X faster storefront refresh and 3X hyper-targeted campaigns personalized based on user interests, demographics, and location across 20+ target cities with Rocketium.


OKCredit
One of India's fastest-growing fintech companies, OKCredit with a presence in 2,000+ cities, runs 4-5 acquisition (GDN, Facebook) campaigns every month, for which:
The team needed banners in 10+ languages and each banner in 15+ sizes to target merchants in different regions.
The team also needed multiple versions of each banner for A/B experiments.
The OkCredit team leveraged Rocketium's Creative Management Platform to create on-brand banners at scale for all their ad campaigns and achieved a 5X reduction in their campaign TAT.


LEAD
EdTech pioneer LEAD empowers 2000+ partner schools to boost admissions. Running ad campaigns on Facebook is one of the primary ways in which LEAD targets parents with the objective of increasing admission rates for schools.
The LEAD team wanted to make these ad campaigns more effective by personalizing and targeting them based on the location of each individual school. Running PIN code level campaigns on Facebook which target parents for specific schools in their vicinity.
With Rocketium, Lead was able to create 2000+ personalized banners in minutes for each campaign to achieve location-based ad targeting.


Cost Saved: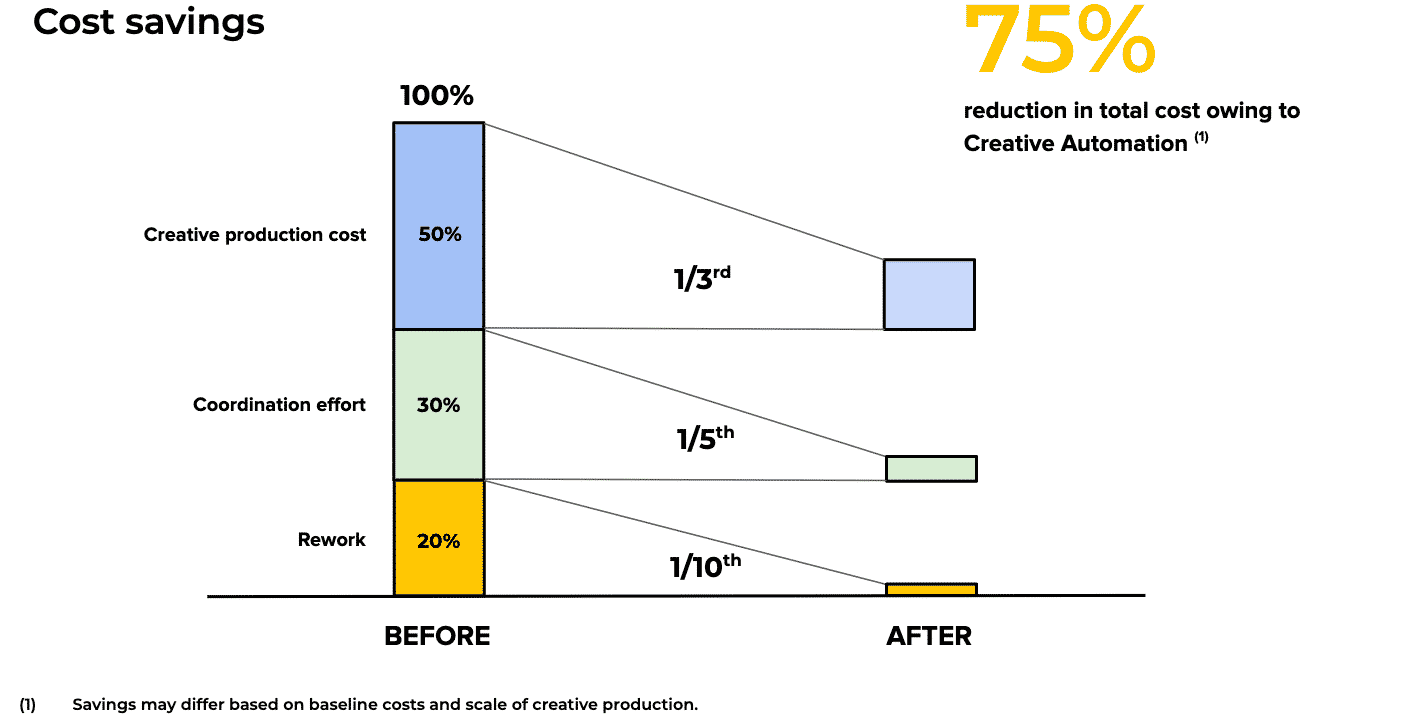 Need more insights?