Every brand and marketing team is trying to solve the same equation and striving to stand out to consumers and gain sustained attention.
For a long time, brands brought it through art, creatives, and designs that captured the eye.
Then came the era of science, putting design on the back burner. Instead, brands relied on data and analytics to find hacks and ways to stay on top of people's minds.
It's only a recent realization that marketing is neither an art nor a science. Instead, it is a combination of both.
Consequently, brands are also reawakening to the fact that the right designs that encapsulate both can smash marketing and sales targets.
With unique illustrations and visuals, they can alter the user experience and make a proper business impact.
But to make design-led growth a repeatable process, marketers need a constant source of inspiration. And there is no better wellspring for it than graphic design influencers on Instagram.
Graphic Design Influencers: Who to Follow to Edge Out Competition
Creative case studies, random illustrations, and industry secrets: the best graphic designers on Instagram are a fount of information.
It is why they can become a backbone to your design-led growth strategy, offering motivation, knowledge on design aesthetics, or simply a look inside the great minds of digital creatives.
1. Nicholas Moegly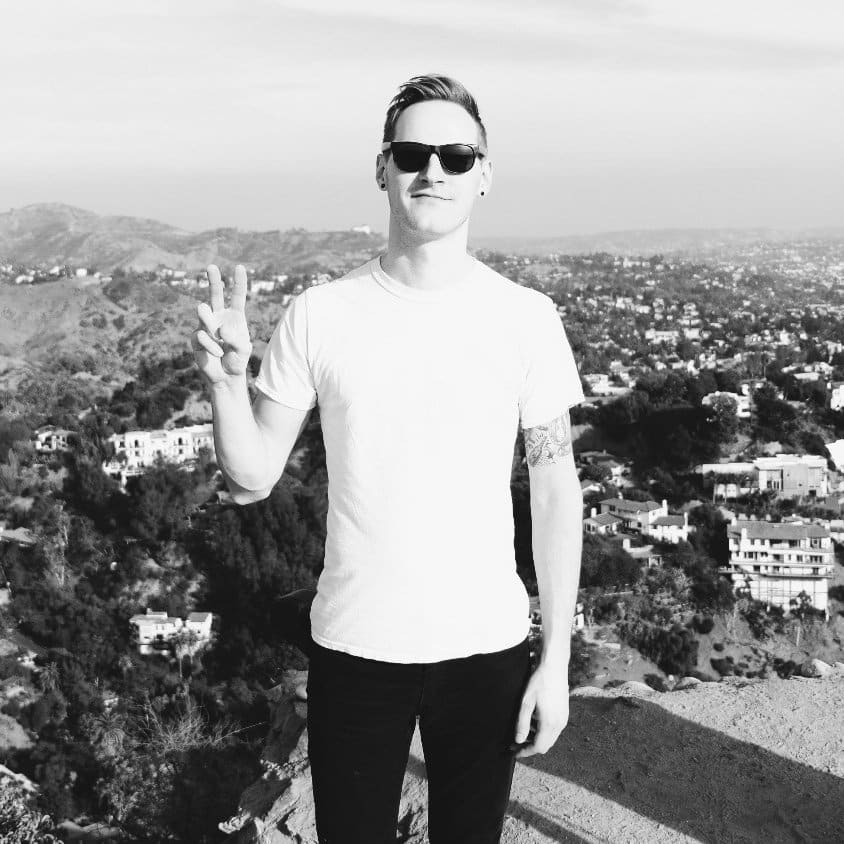 Nicholas Moegly, an illustrator, based in Midwest US, has worked for all sorts of brands, from beverages to apparel to Grammy-winning artists.
The Graphic design influencer's illustrations, prints, and more are borderline surreal, with sophistication and detail that are hard to miss.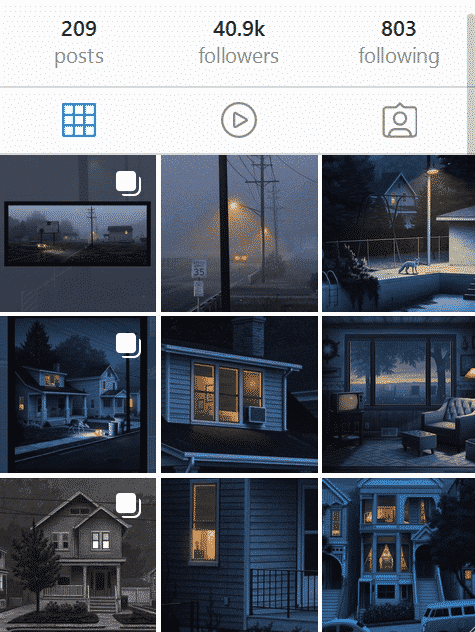 When it is stunning, simple, and practical designs you're looking for, his is the work to follow.
Each well-crafted imagery plays with light and shadow to get the creative juices flowing.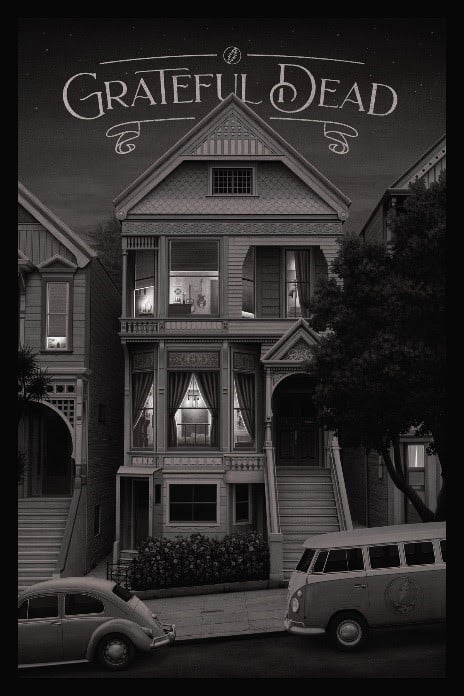 2. Timothy Goodman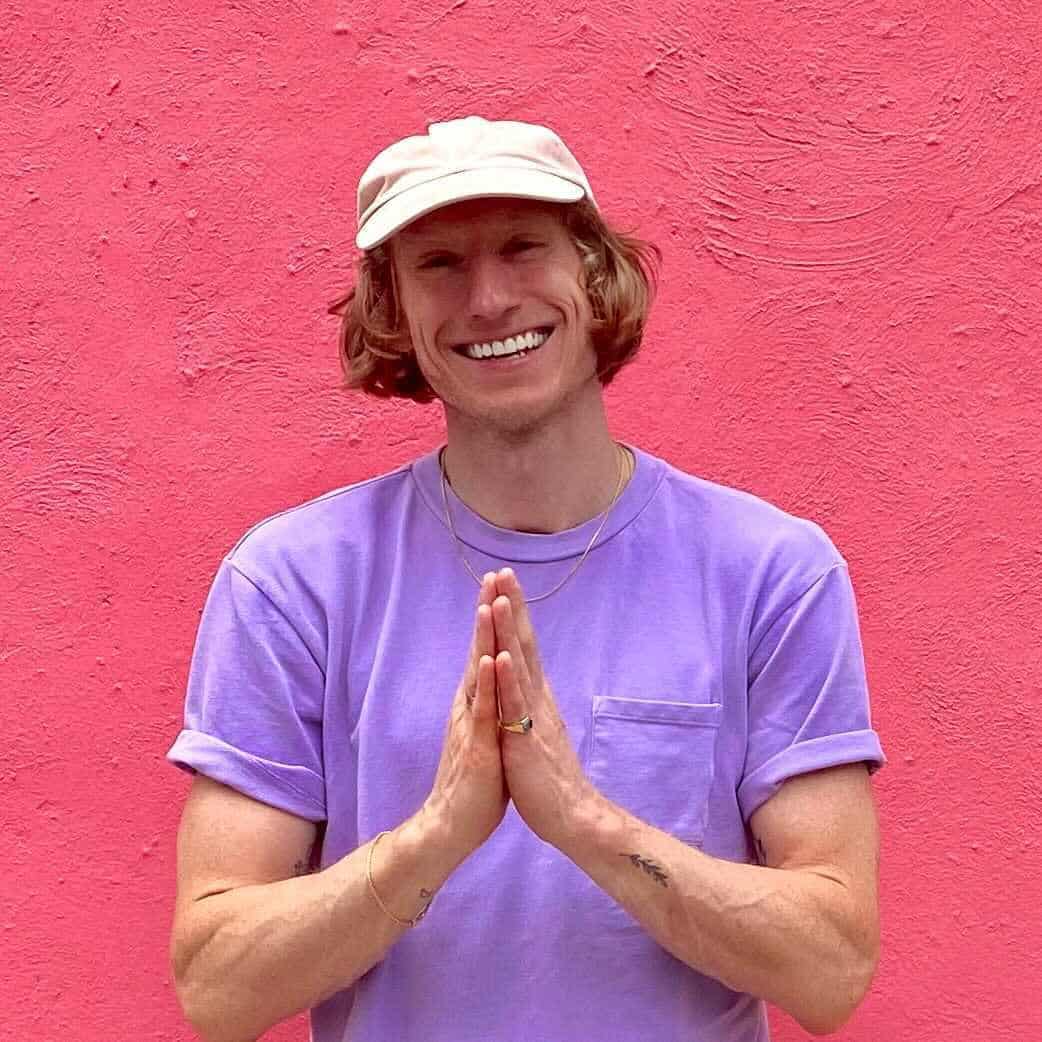 Timothy Goodman is an NYC-based muralist, designer, artist, co-creator of People of Craft, and one of the top graphic designers to follow on Instagram.
A glance at his aesthetically curated feed is proof enough of why you should do so.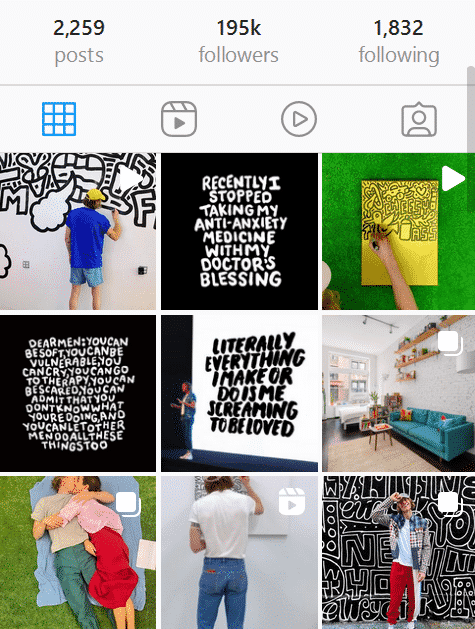 His posts are drawings of letters or flat objects, simple yet each containing a profound idea.
His monochromatic art that's graced shoes, buildings, books, packaging, and walls, when viewed in-depth, brings forth a volcano of ideas. Follow him for some creative genius.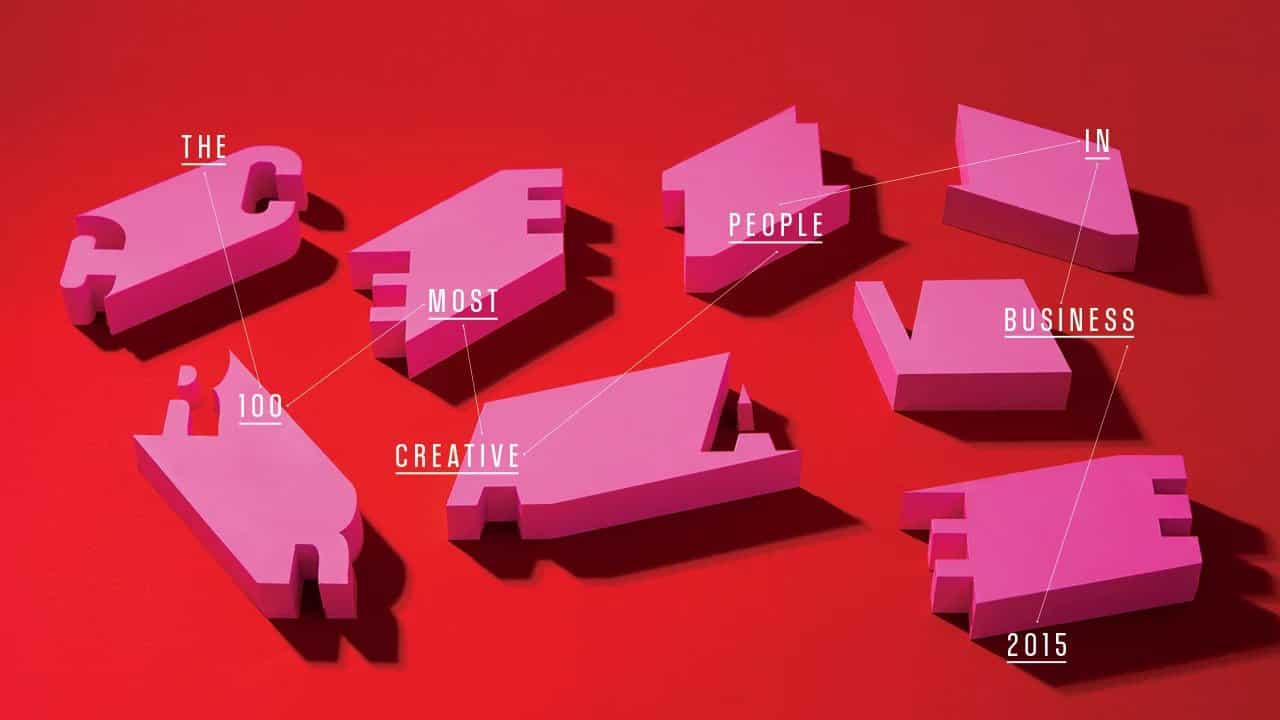 3. Maztrone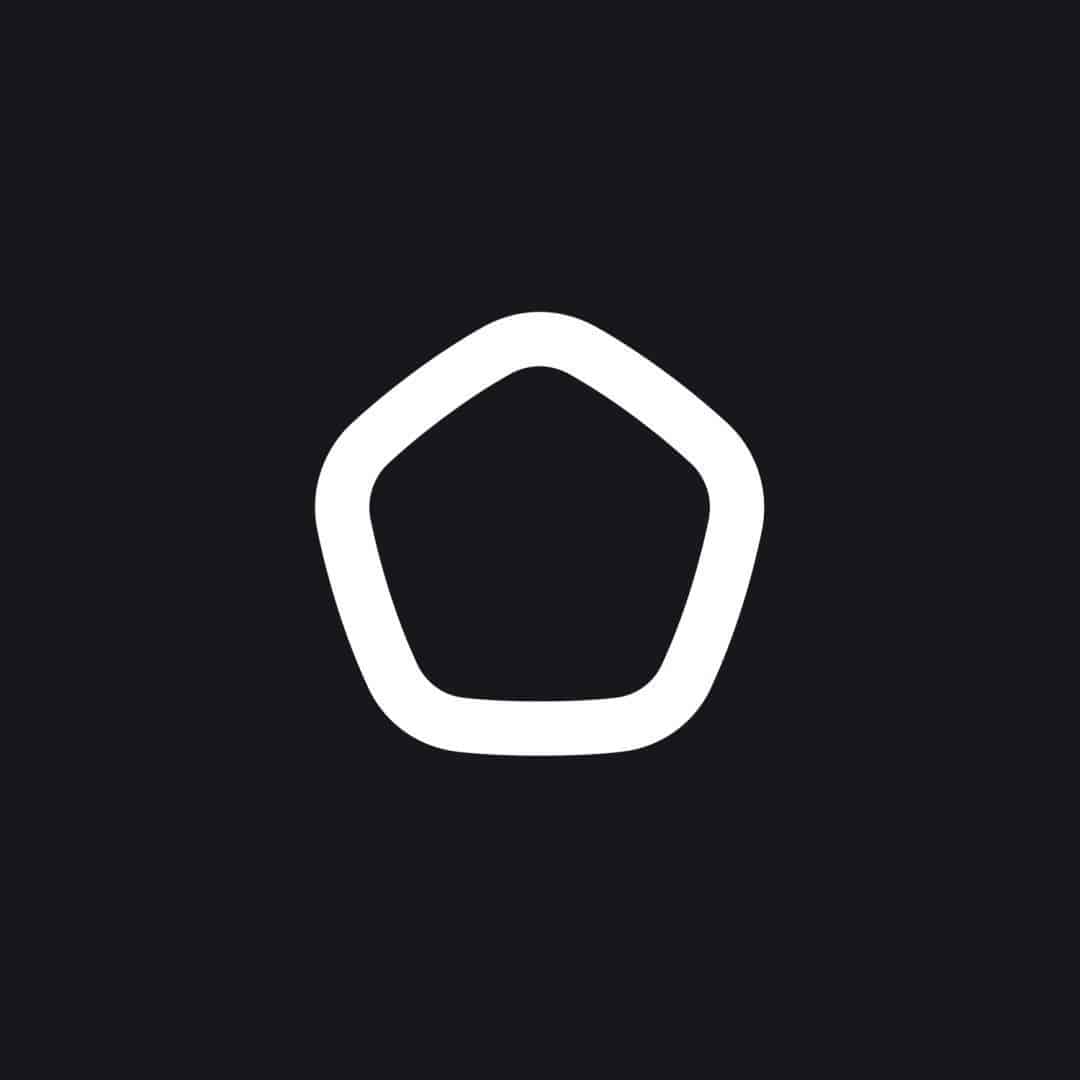 Anthony Thiebaux, better known by his Insta name Maztrone, is a graphic designer from Paris.
His forte includes motion design, illustrations, and typography. He is one of the best graphic designers on Instagram for two reasons.
One, he curates his social media to be a scrolling feed of revelation and muse.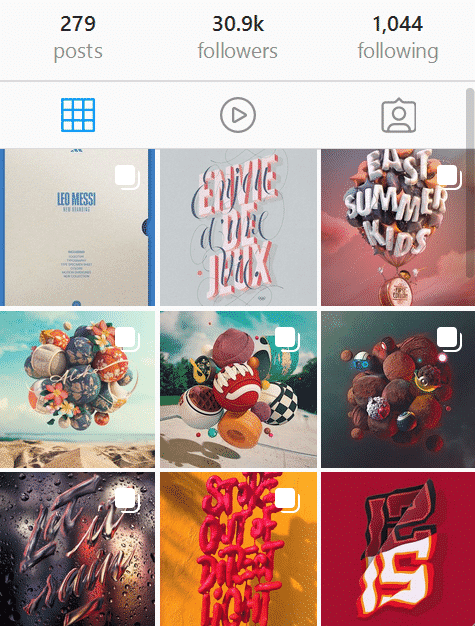 Two, each graphic is fluid, mesmerizing, and surprisingly sleek.
For design teams searching for a way to breathe life into their creatives, Maztrone is a great place to start.
Personally, being a huge Messi fan, his redesign of the branding of Leo Messi owing to the big move to PSG really caught my eye.
Check it out:
4. Jessica Walsh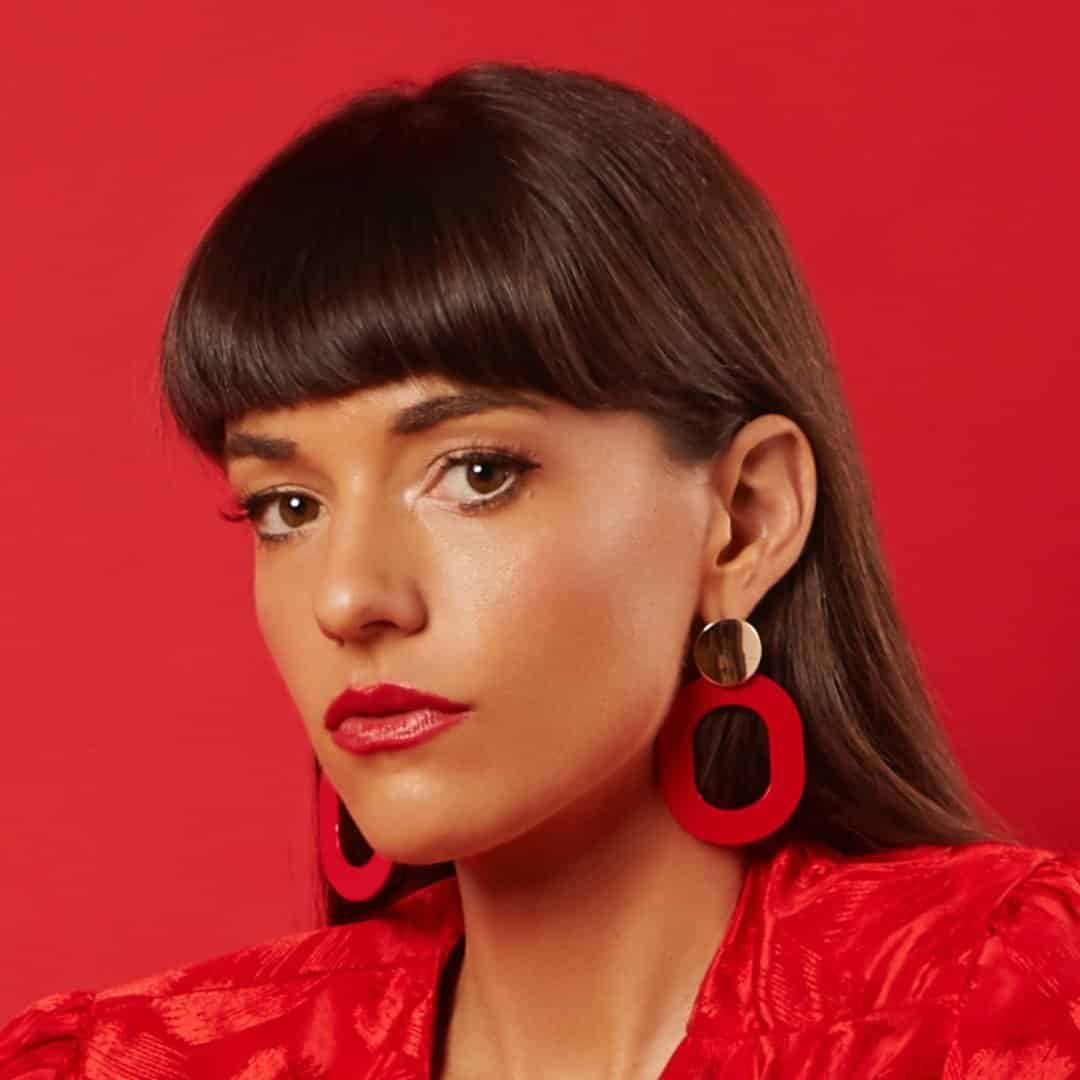 If you had to follow just one of the many digital graphic designers, Jessica Walsh should be it.
Or so the industry consensus says. A big name in the niche, her feed doesn't fail to spark new ideas, concepts, and approaches to design.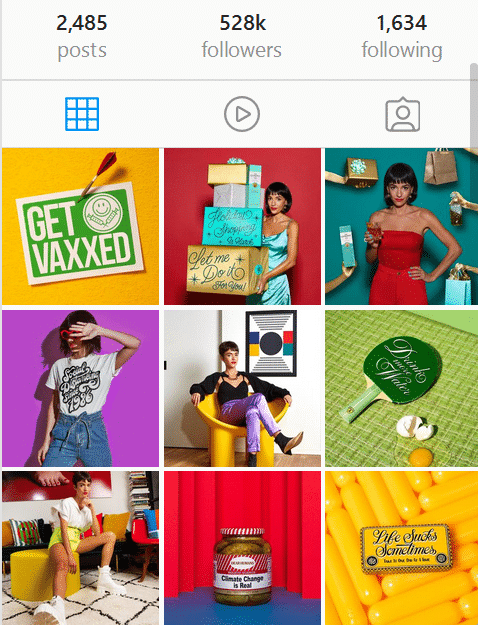 It's the use of bold colors and vintage feels to her creatives, even the emojis created for Slack, that stops you in your tracks.
But while her account is the inspiration for individual designers, it is the handle of Jessica's creative agency, &Walsh, that makes for a better follow for marketing teams.
5. Rylsee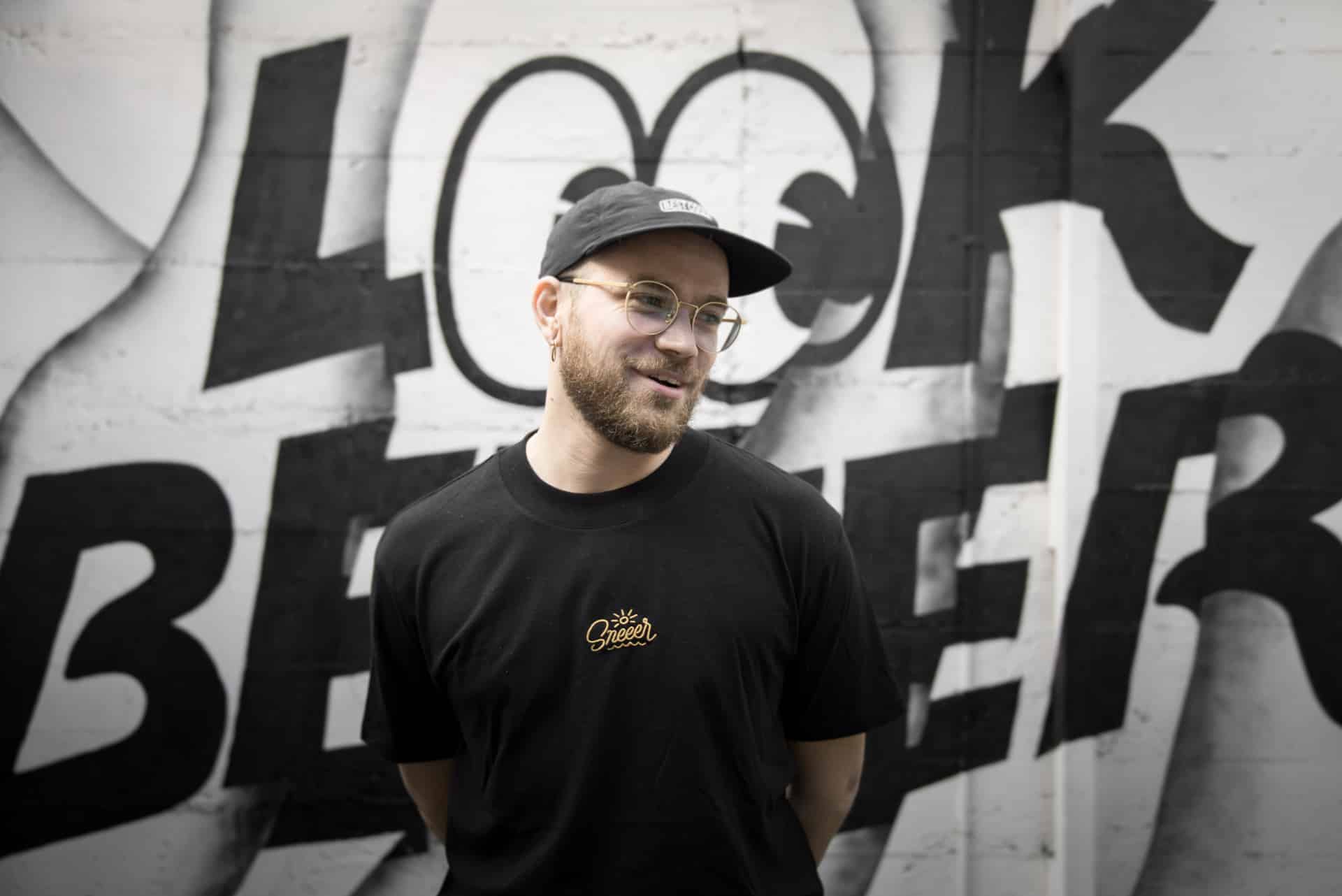 The designs of Berlin-based Cyril Vouilloz, recognized as Rylsee, have made it to Nike, Ikea, HP, and more. The graphic design influencer's Instagram is a treasure trove of vision for plenty of reasons.
But the one dominating it all is his avant-garde typography technique.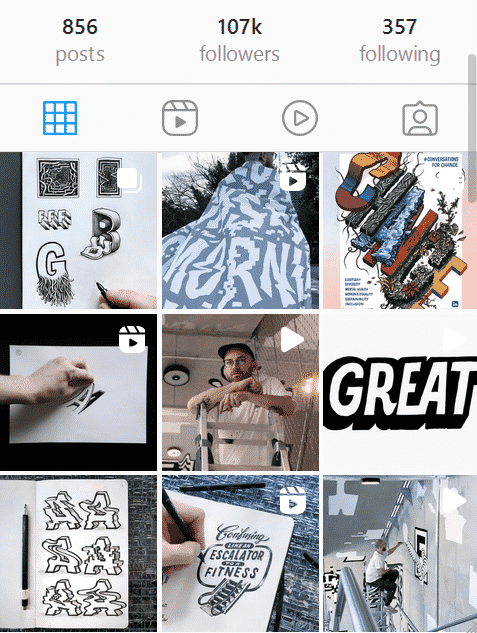 His hand-lettering transcends the usual dimensions, adding at least one element that can become the muse for creative teams.
So if you're seeking an experimental and original perspective for creatives, Rylsee's account should be your starting point.
6. Erin Marinovich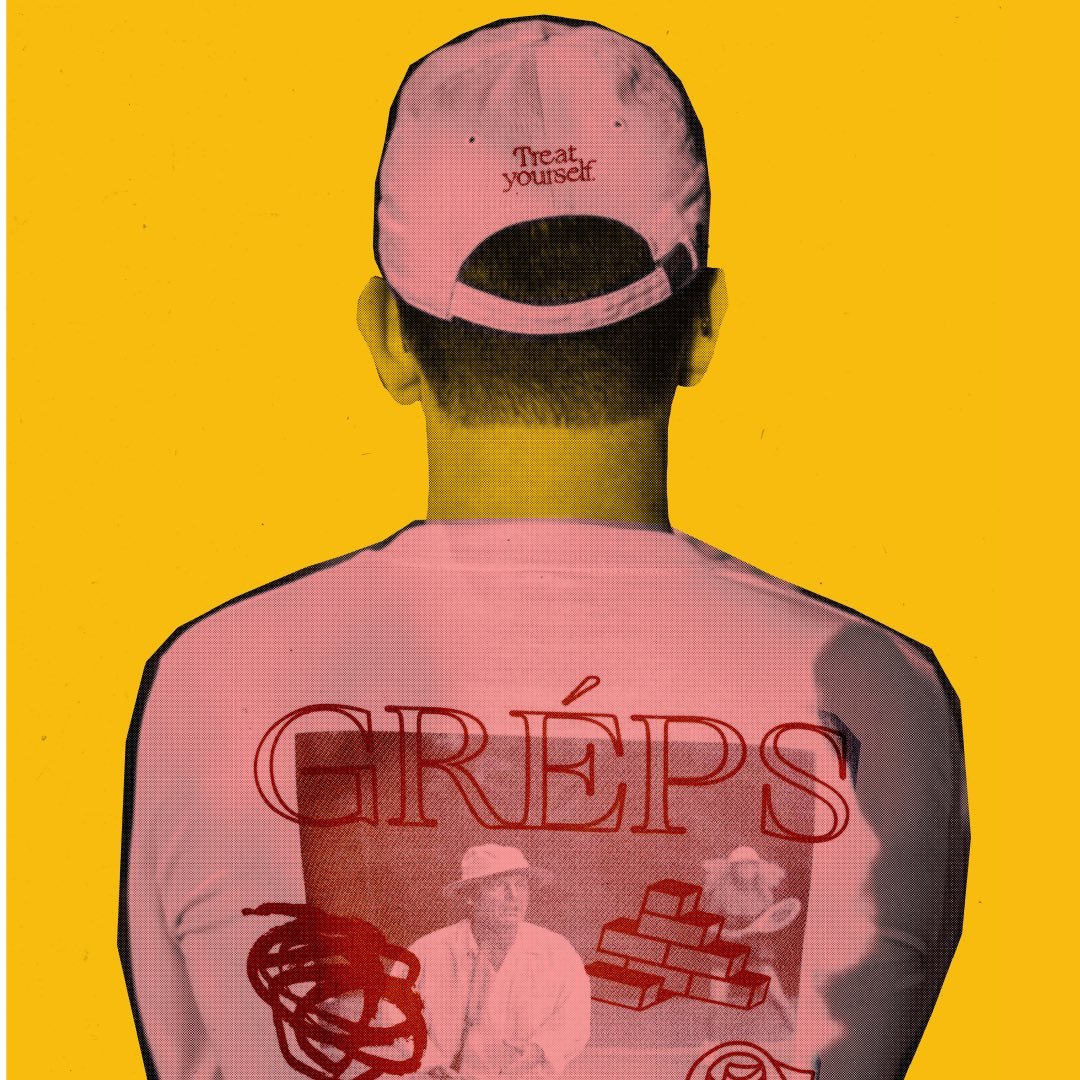 Like Rylsee, Erin Marinovic is also a typography and lettering artist. Based in San Francisco, his work spans across Google, Facebook, and Ford Motors.
From black and white to splashes of color, his account is full of artistry that sparks innovation even in the blankest minds.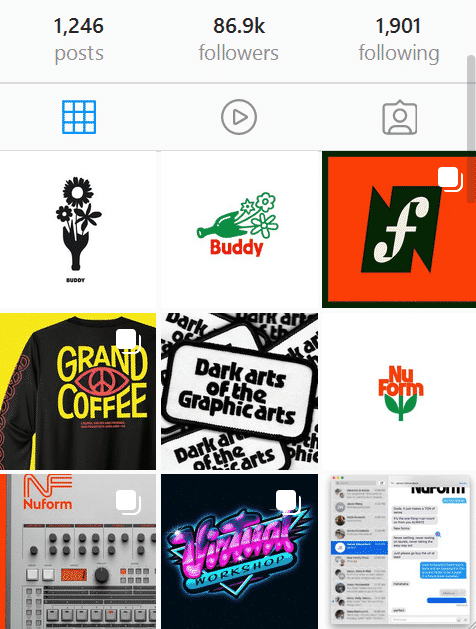 Erin is also the founder of NuForm, a type and font company, and Friends of Type, making him particularly influential in the field. One more reason to include him in your must-follow graphic design influencers list.
7. Wade and Leta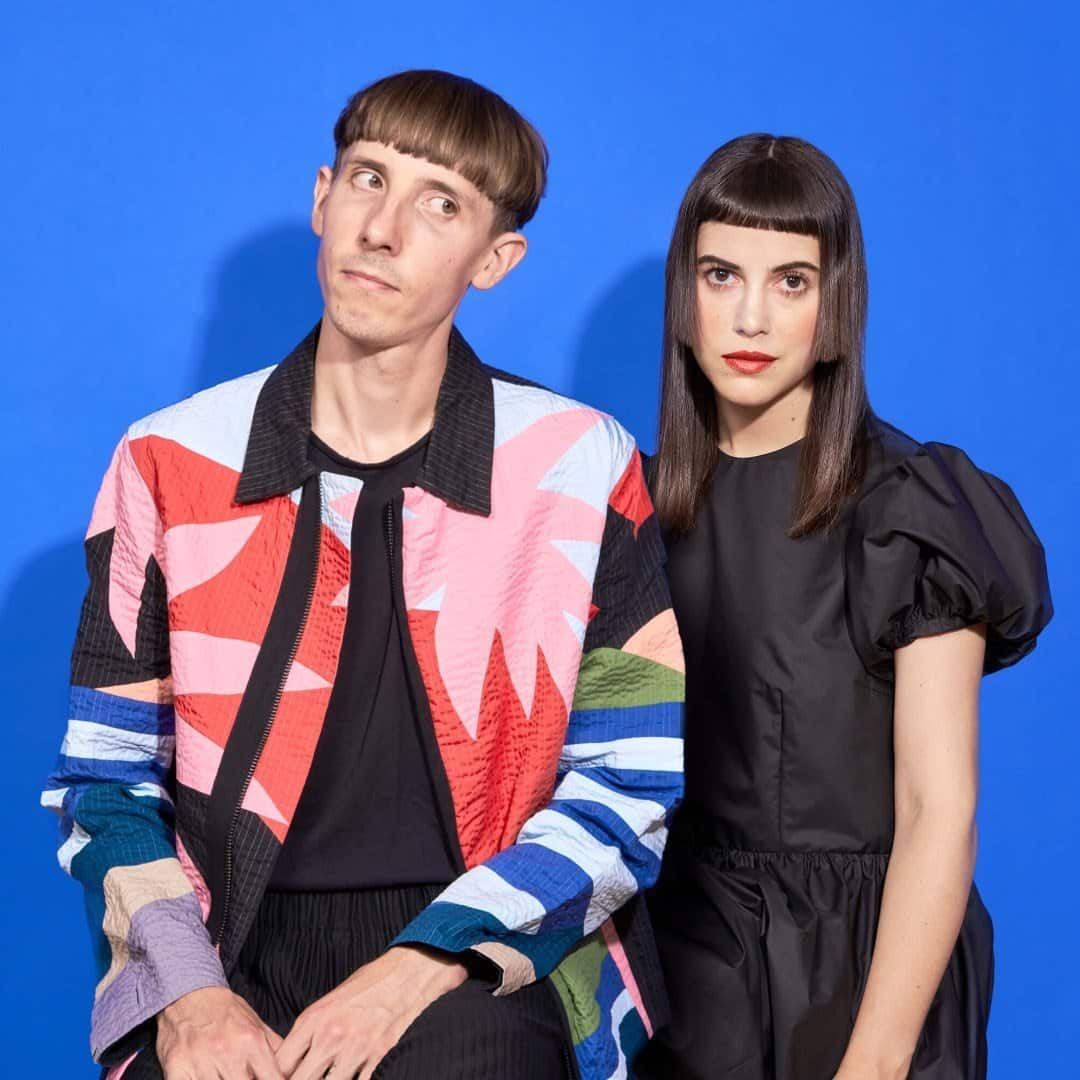 The graphic arts are one hundred percent unexplainable. Yet, with a humble combination of things, you get vibrant designs that lure in consumers.
Wade and Leta, a creative studio founded by real-life partners Leta Sobierajski and Wade Jeffree, is evidence of it.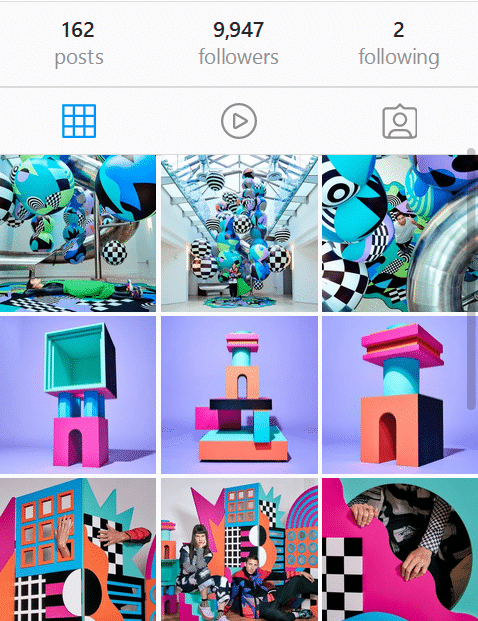 It is one account to follow for marketers looking for a mood board of punchy designs with bright, bold hues and mischievous shapes.
Or you can go right to the source and follow the digital graphic designers, Leta and Wade.
Both their feeds are packed with eclectic designs that often bizarrely marry photography with traditional elements, creating inspiration.
8. Neil Secretario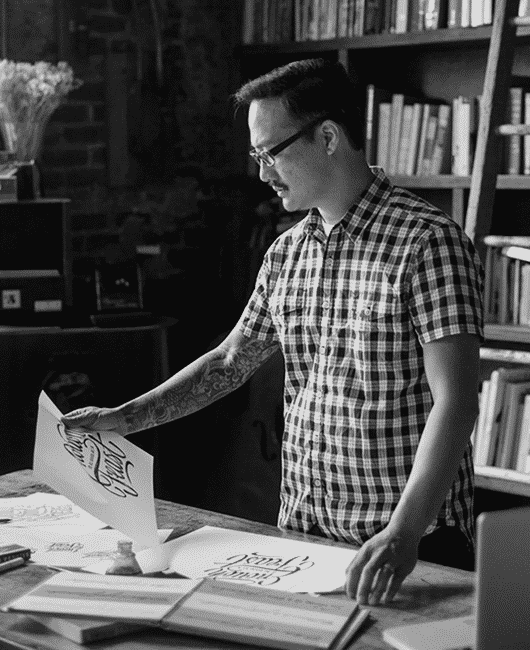 Neil Secretario is one more typographer who makes the list of graphic designers to follow on Instagram.
But unlike most lettering artists, his work is elegant, sophisticated, and brimming with a purity that sparks your fancy.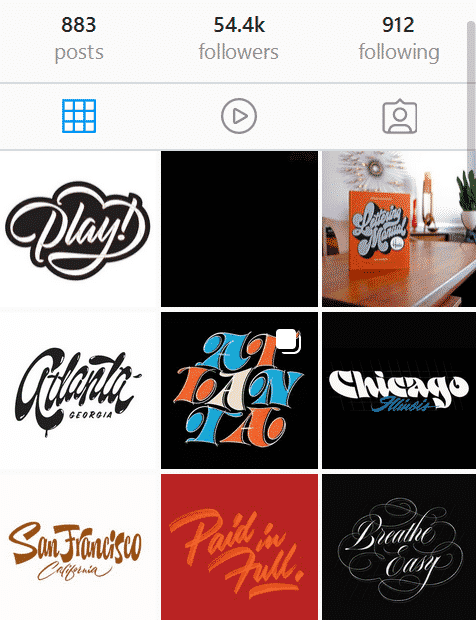 The left-handed designer, based in Atlanta, has worked for Condé Nast, GQ Germany, Intercom, Lionsgate, and more, and he shares his learned experience through his Instagram page.
Scroll down the feed, and you'll find many pearls of wisdom, from sketching to development to the outcome.
9. June Digan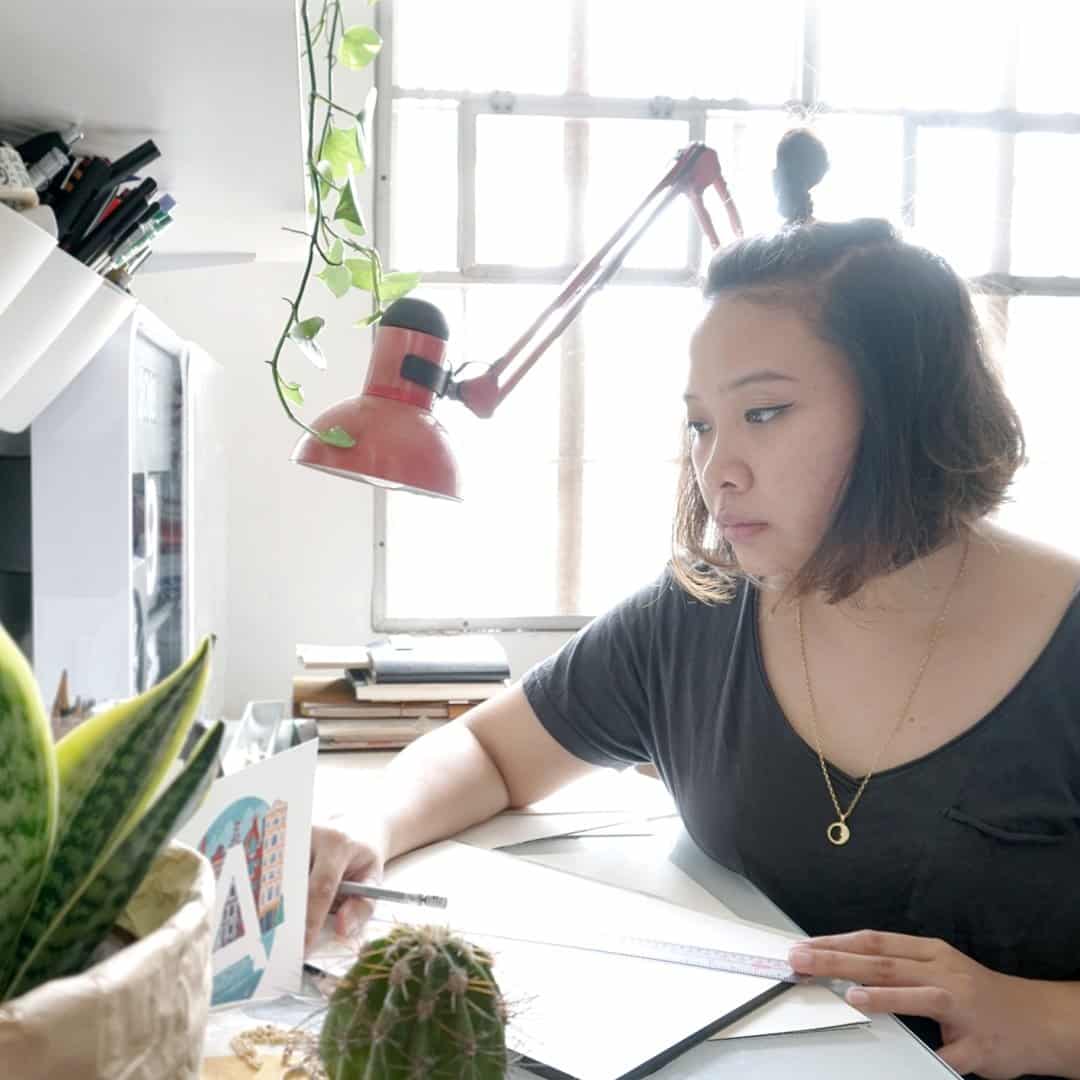 June Digan's feed is pure art and an ode to breathtaking and nuanced watercolor designs.
The first glimpse shows you the flair for creativity the artist has. Look closer at each post and the detailed work demonstrates her paintbrush talent.
June is hands down one of the best graphic designers on Instagram, amalgamating traditional and digital mediums.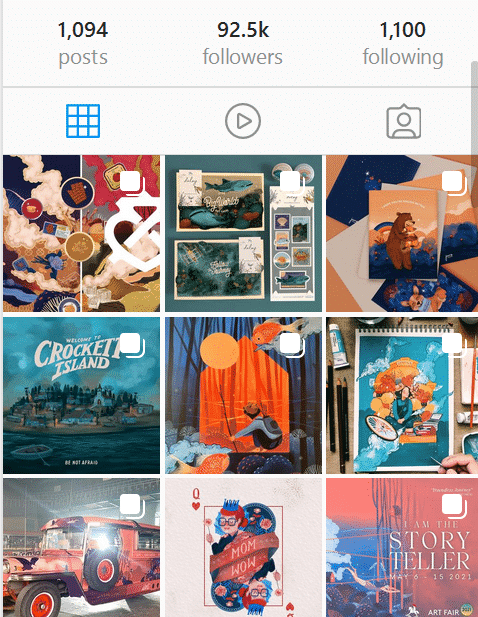 You can look forward to stories told through whimsical settings and delicate characters in wonderfully composed artwork.
But it's her captions that'll give you a glimpse of her creative process, a deeper dive into the design, and the one-off digital tools she utilizes for her illustrations.
Out of the graphic design influencers on this list, I found her captions to be most interesting.
10. Foreal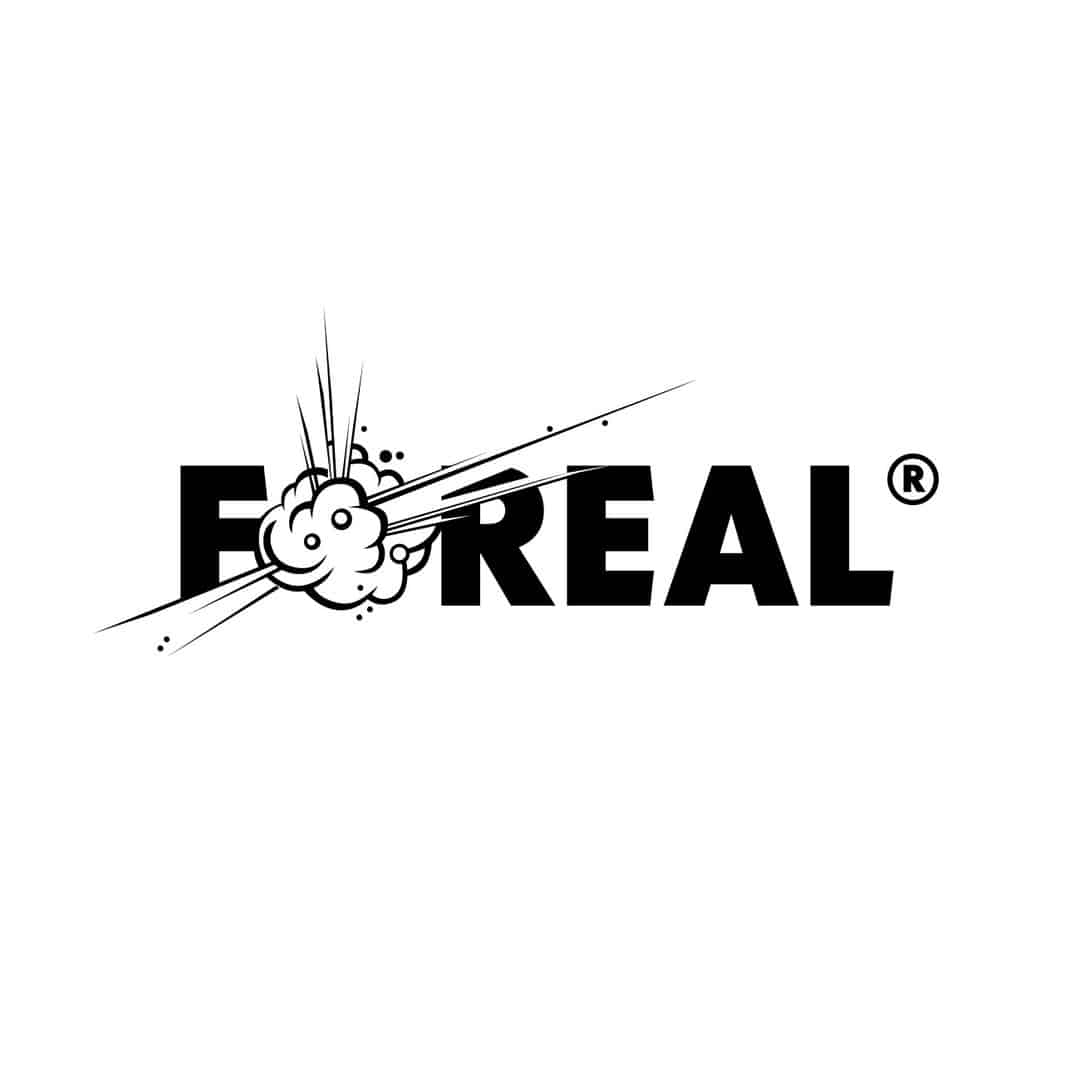 Foreal, a design studio based in Germany, has an Instagram-worthy account, perfect for minimalistic design inspiration.
With graphics and illustrations that soothe the eye, they've landed clients like Google.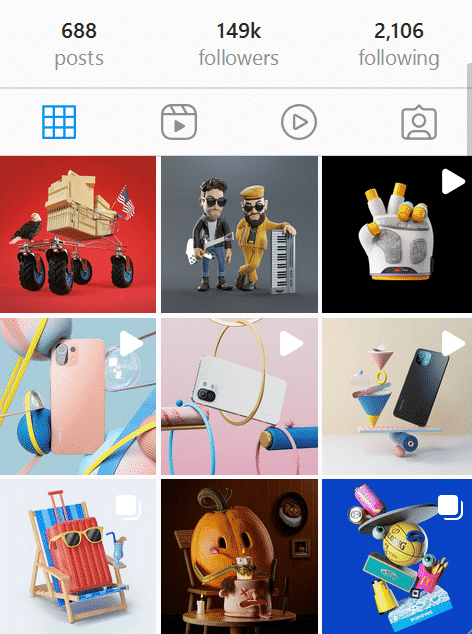 So if you're passionate about designs that have a sneaky element of fun and play, Foreal is the quintessential account to keep an eye on.
11. Steven Harrington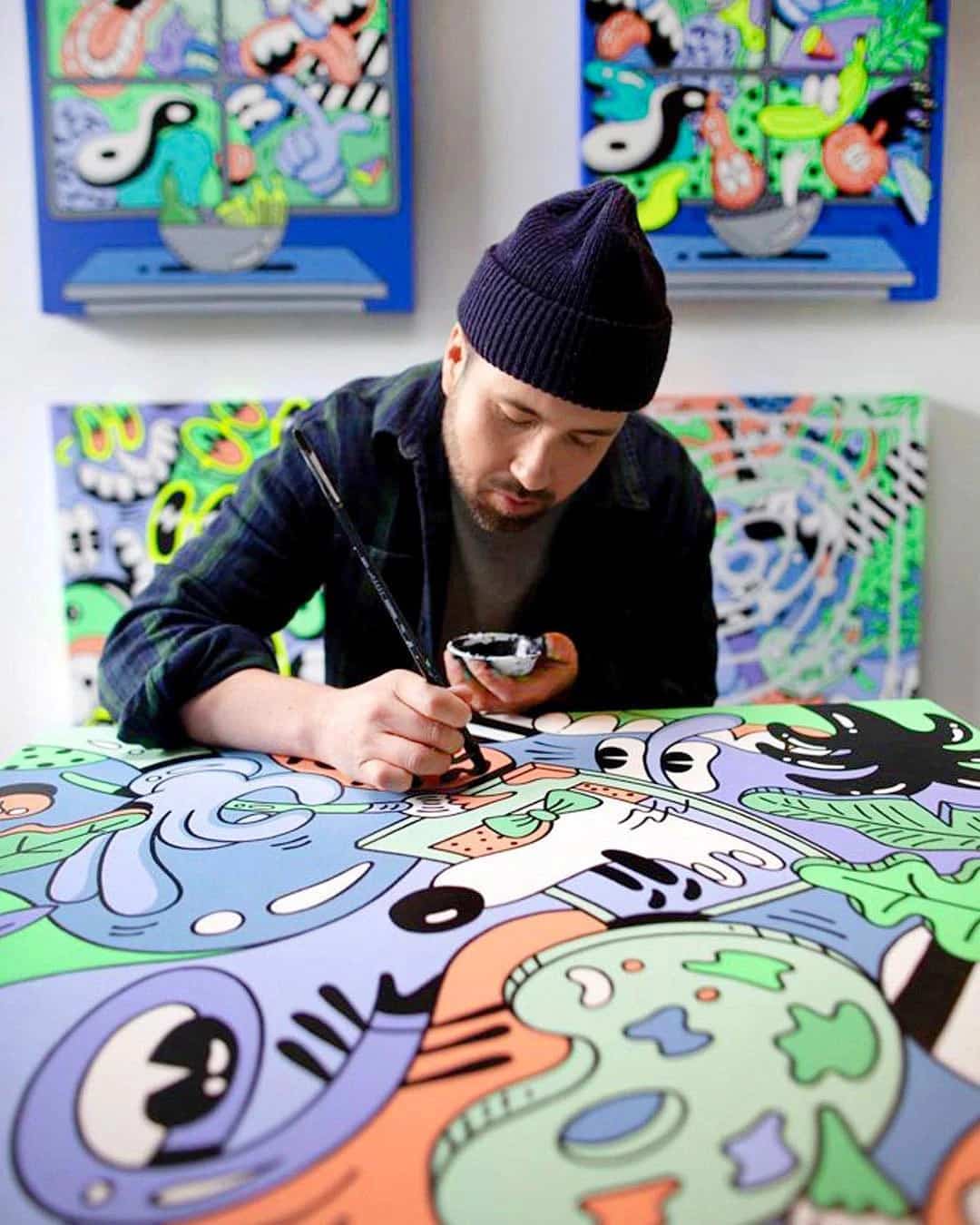 Steven Harrington is an LA-based graphic designer, and his social media handle is all about psychedelic pop.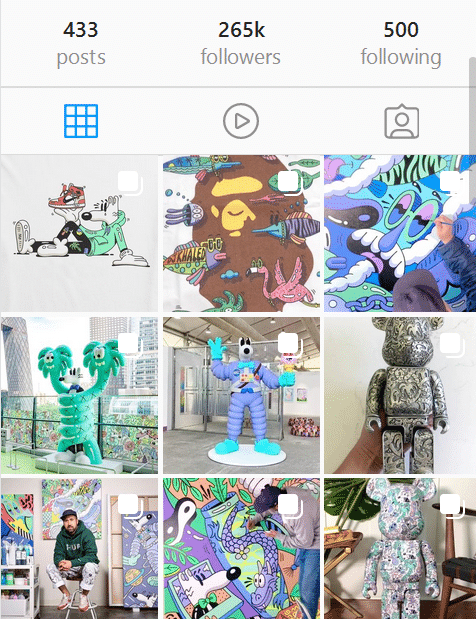 Even with a distinctive style that uses sharp colors and lines, his illustrations have a timeless quality, thanks to the hand-drawn cartoons.
His is the feed to stalk for those searching for exciting, dynamic, and multimedia designs that make a natural effect.
12. Jon Contino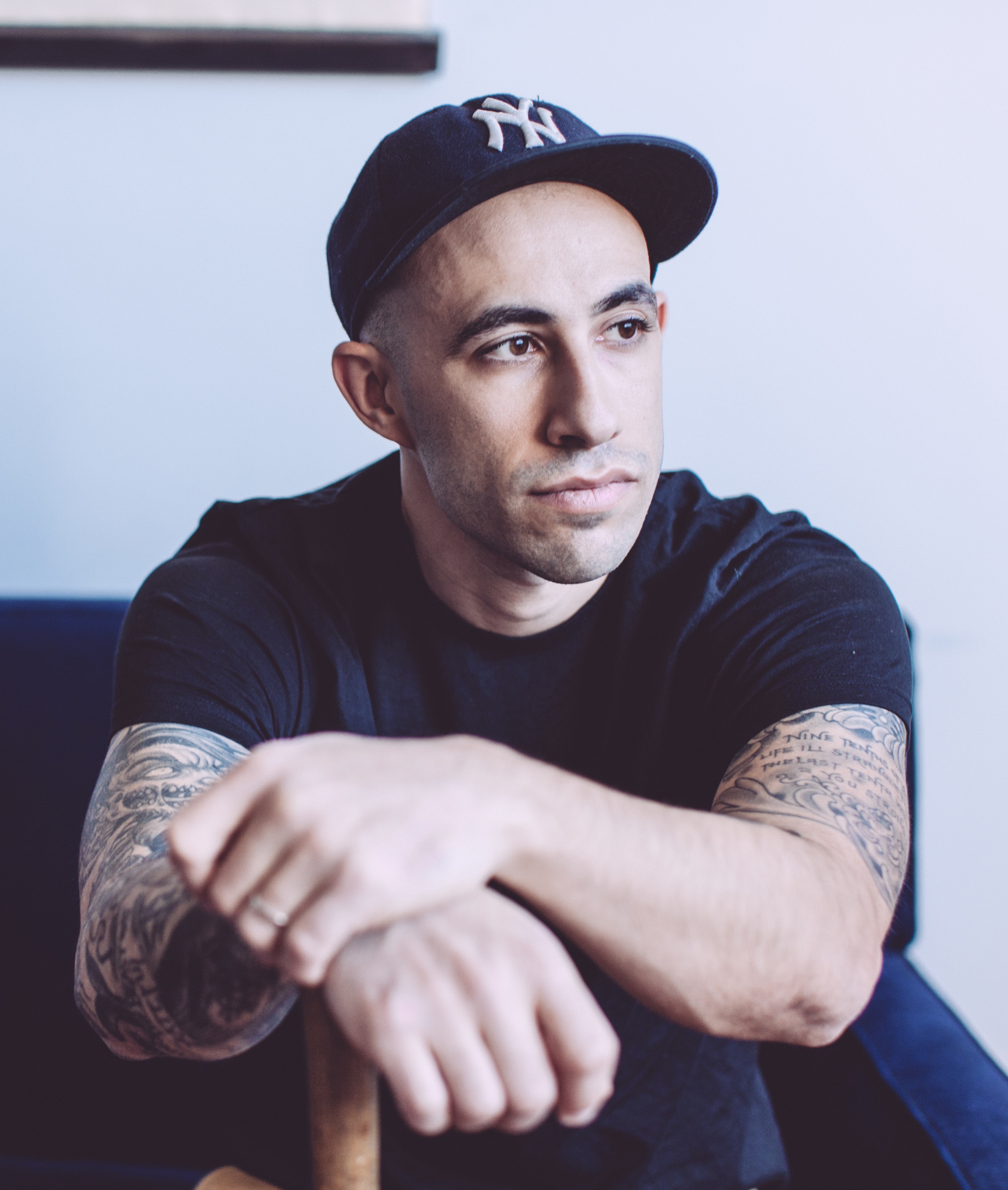 Jon Contino is an independent illustrator and the creative chief behind Contino Studio.
The influential graphic designer uses his Instagram feed as a virtual portfolio of his work.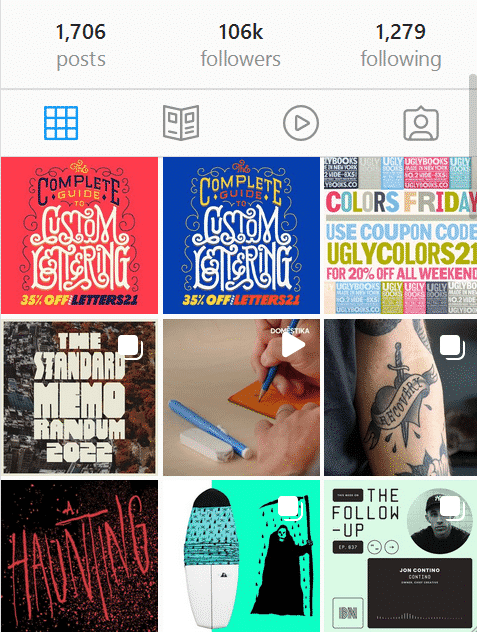 What makes it unique is the endless experimentation with styles, from mainstream to extraordinary. Follow him if you want to rumble up ideas on branding.
13. Chris Labrooy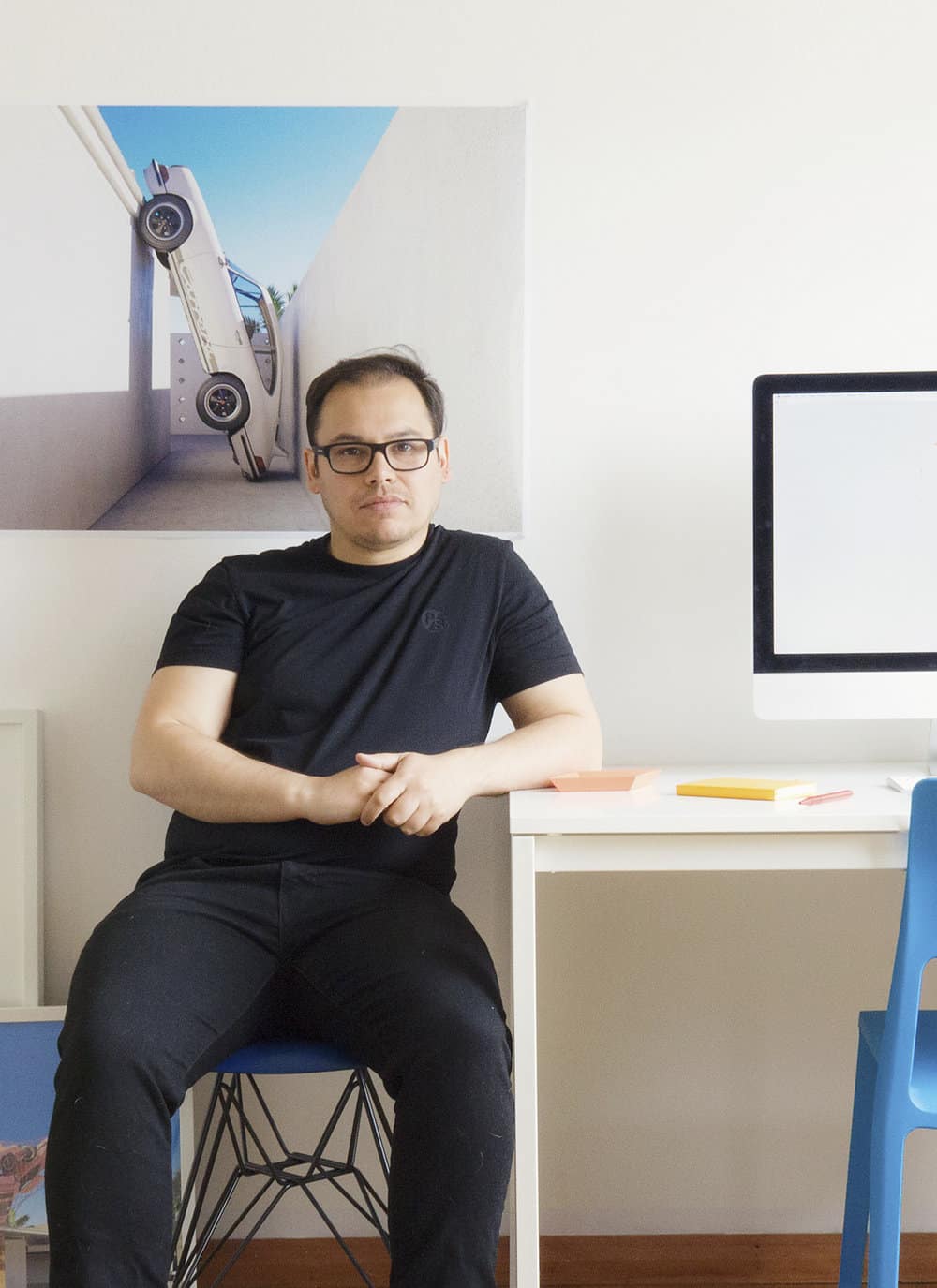 Chris LaBrooy is a Scotland-based designer whose work has been published in the US, the UK, and the rest of Europe.
For this graphic designer influencer, the reality is a mere suggestion, and that's landed him collaborations with Porsche, Apple, Nike, Jaguar, Lamborghini, and more.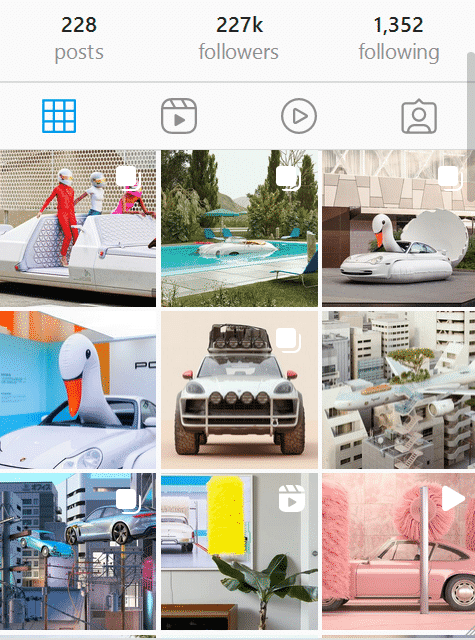 What makes Chris stand out is his use of the medium, which largely combines everyday elements with sculptural forms by using 3D effects and CGI.
The effect is captivating, intricate, and very visual. So when the muse you're looking for is hyper-realistic graphics that captivate attention and visually communicate ideas, his is the Instagram feed to keep an eye on.
14. Mister Doodle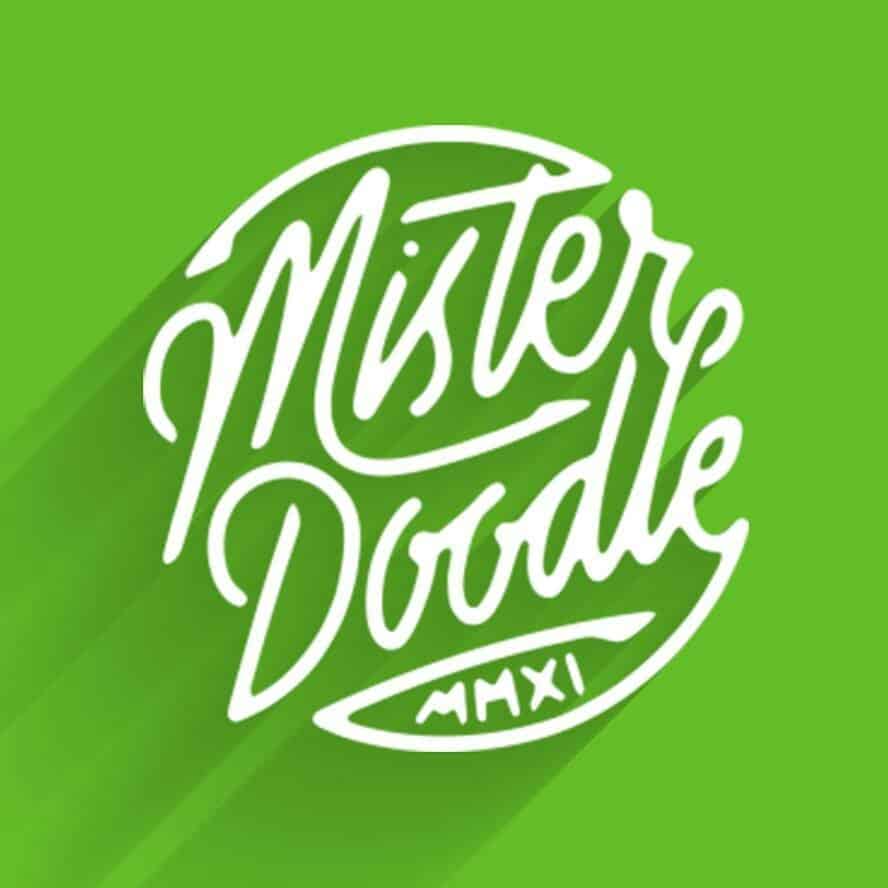 Ahda Firdaus is an Indonesian typography artist who tinkers with simple yet thought-provoking quotes over scenic backgrounds.
The quotes are hand-lettered, while the backgrounds are sourced images.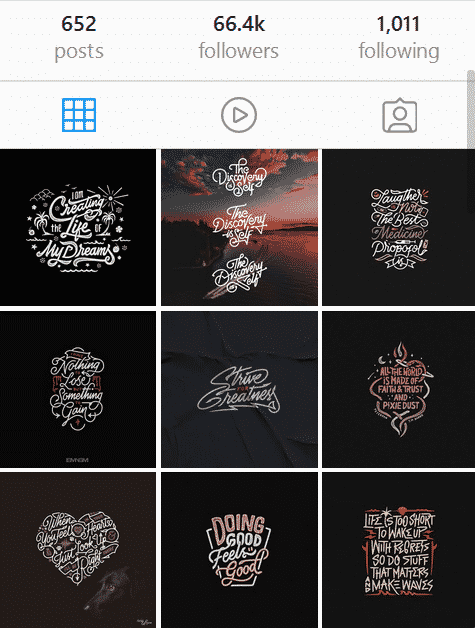 The Instagram feed is well worth a look for one reason: it brings value to everyone, not just creative and design teams. It guarantees an injection of bright ideas and aha moments.
15. Crispin Finn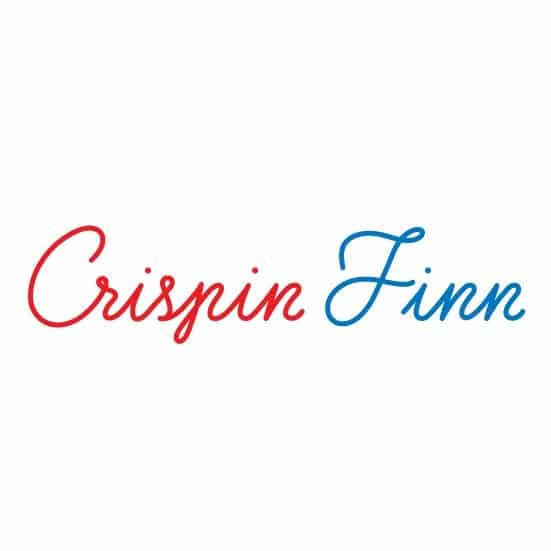 Crispin Finn's Instagram is a testament to how the three colors red, blue, and white can create a tapestry of stunning art.
The pseudonym of UK-based creative duo Anna Fidalgo and Roger Kelly, the graphic design influencers are a must-follow if you love directness and economy in your designs and illustrations.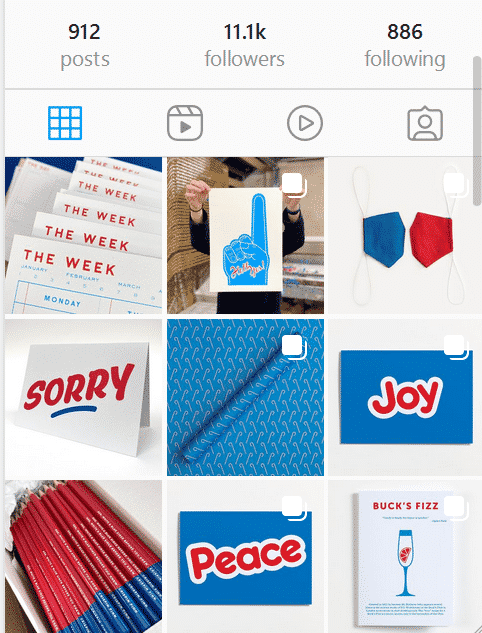 The pair specializes in paper-based and ethically-responsible products and, of course, demonstrates the fleeting beauty of everyday objects.
16. Dan Mather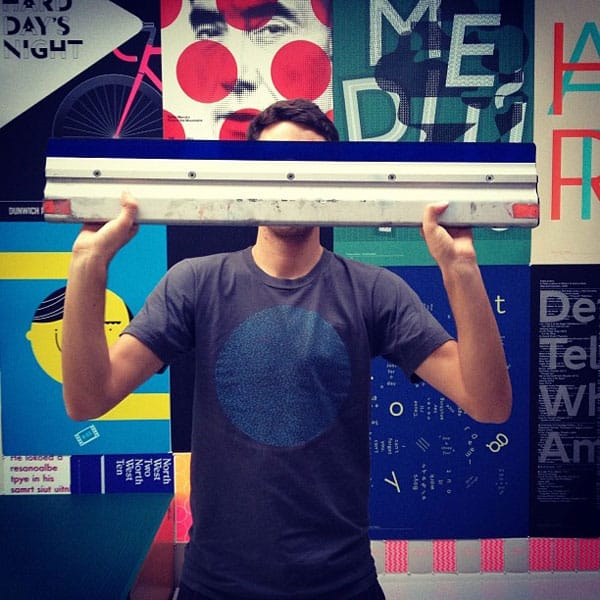 Dan Mather is a London-based independent screen printer and artist. Of all the graphic design influencers listed here, his account is solely focused on print design.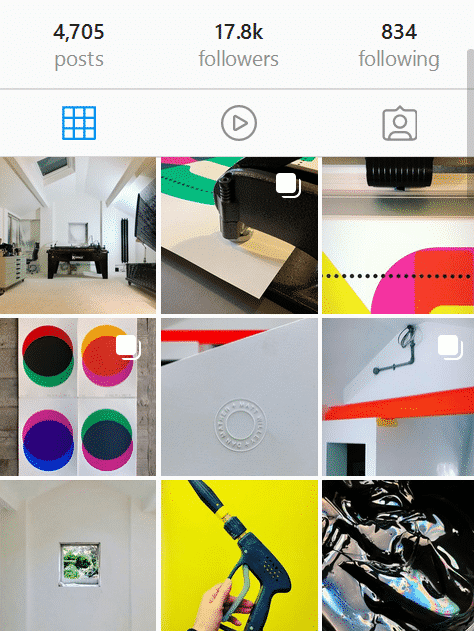 His Instagram feed brilliantly captures the vibrant blaze of color accents. It's worth a follow-tap if you're into print work.
After All, Design is All About Systematizing
Product ideas are easy. It is converting that idea into a sustaining engine, which is a challenge in the current business environment and where it's becoming easier and easier for customers to switch brands.
This is where design comes in. It sparks the growth of the user base again and again by repeatedly shaping their experience for the better.
However, to motor this #DesignLedGrowthMovement, two factors are essential.
The first is a source of inspiration that stimulates the mind, bringing brainwaves of creative ideas. For that, you have a long list of the best graphic designers on Instagram to follow.
The second is a creative management platform that automates the design process and allows you to experiment with clever copy and campaign elements in bulk continuously.
Three other reasons why creative automation is imperative to be design-led are the turnaround time, refresh rate, and channel adaption. They ensure your designs:
Can go live fast and without a glitch
Beat creative fatigue before performance slumps
Be optimized for various online mediums and placements.
About Rocketium
Rocketium is a complete, AI-powered creative management platform to build, iterate, collaborate, and go live with marketing campaigns. It accelerates visual content production in terms of both scale and quality.
Our suite of proven products enables you to achieve faster TAT, timely refreshes, and targeted scaled content to acquire and retain customers.

Want to Learn More?
Subscribe to our newsletter
Recieve such insightful content on Design & Marketing every month!
Thank you for subscribing.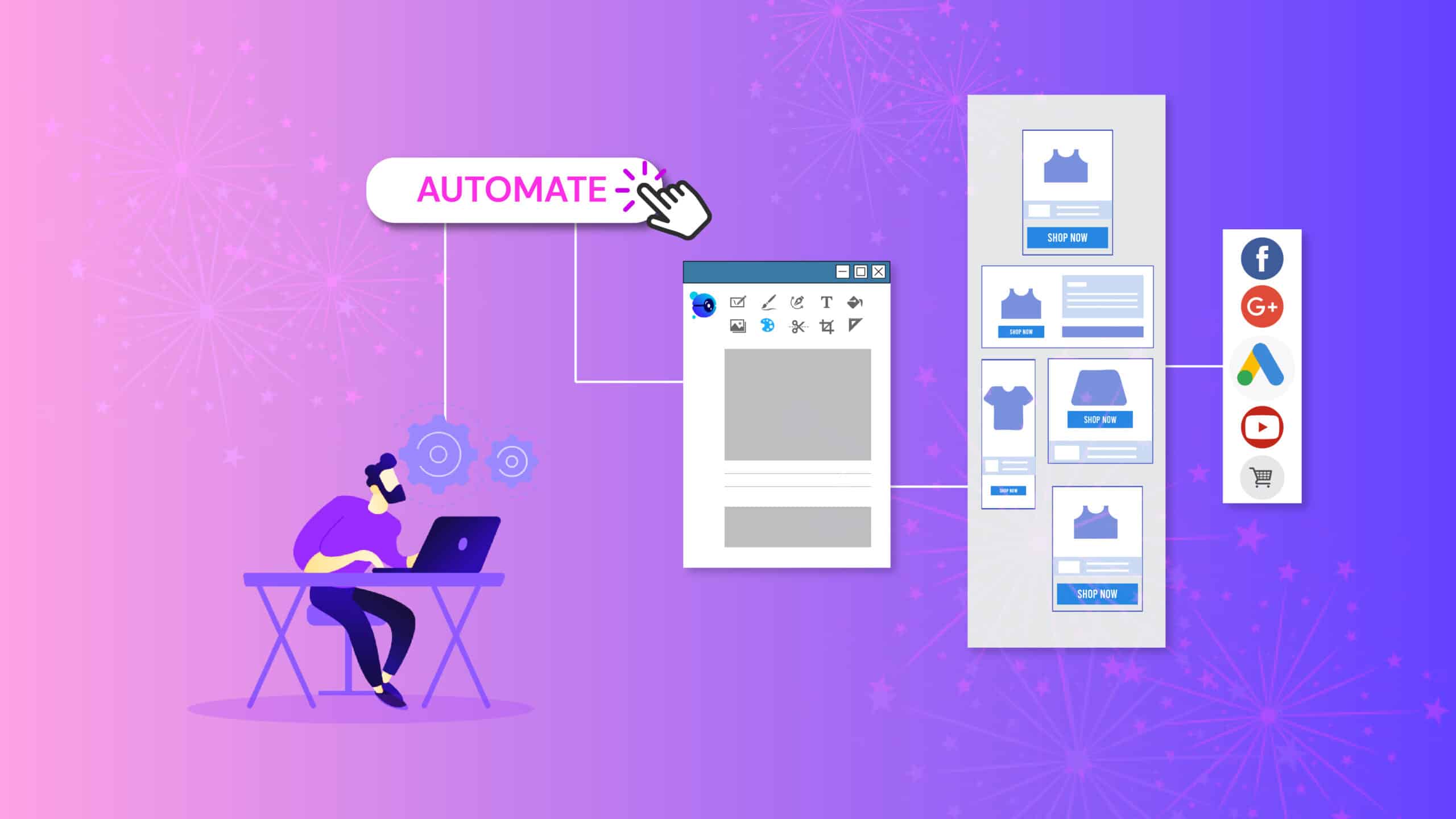 Creative Automation for Design-Led Growth
Automate the creative production process with templatized creation, feed-based scale, and multi-point integration.
Book a Demo