Speaker Info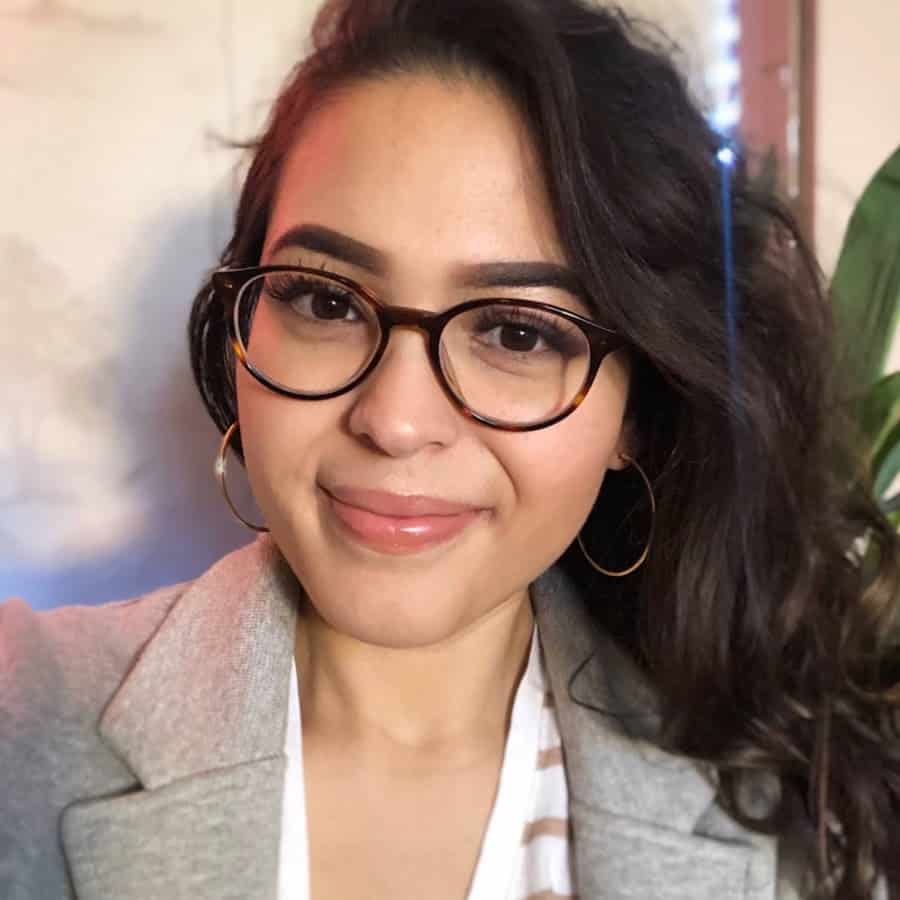 Cynthia Sandoval
Paid Acquisition Strategist
Here's how to build an A/B Testing framework for your campaigns
The Internet has forever changed the way we market things now. Digital marketing has paved the way for data transparency, enabling us to measure our marketing efforts. Now it has become easy to check and analyse the impressions, the click counts, the click-through rate, total engagements, cost per click, and the total spend on posts and digital ads across numerous channels.
In addition, measuring a campaign's performance has become much easier with performance metrics. This has further enabled improvement in campaign performances. A HubSpot marketing statistics says over 60% of marketers measure the success of their content marketing strategy through sales.
Our senior VP of Business here at Rocketium, Karan Rao, speaks to Cynthia Sandoval on our podcast series, Spilling the Magic Beans. Cynthia is both a paid acquisition manager and director of growth at 'Talkspace,' a mental health app dedicated to improving the mental health and lives of patients. In this episode, Cynthia talks about:
what it takes to build high-performing campaigns consistently.

what kind of content performs well on ads.

how to measure the success and performance of your campaigns.

the A/B testing framework that she has adopted to optimise and iterate her campaigns.
Steps Involved in the Campaign Launch Process
Cynthia says that they majorly push ad campaigns on all the digital spaces and channels, including YouTube, Tick Tock, and a bit of Pinterest, focusing more on Google and Facebook as they are the major players.
When it comes to campaigns and processes, Cynthia explained that there is a lot of difference between working with an external agency and working internally within the company or brand. Processes also differ depending on whether you have an internal creative department or are outsourcing your work. On working on the agency side of things, a lot of factors may vary. For example, the creatives may require more edits and revisions from the client's side, and the process might be comparatively complicated.
Cynthia shares that while launching a new campaign, they initially rely on their content calendar. Then they begin planning well in advance of the campaign's launch month. Some important steps involved in the entire process are:
an overall content refresh

special promotions

preparation of creative briefs

coordination with specific creative units

assessment of an overall timeline for the campaign depending on the occasion or the special day

repurposing content for different platforms

analysing the campaign results done on various social media platforms by measuring overall engagement rate, looking at the funnel metrics, and conversion rate purchases
Throwing some more light on the analysing process, Cynthia says that:
"To assess the true success of these campaigns, we rely on brand lift studies and overall survey data. I think brand lift studies are probably the most effective."
Stakeholders Involved in the Creative Process and Why Hybrid Model is in Trend for Branding
Talking about the stakeholders involved in the creative process, Cynthia says that:
"It looks different, going from brand to brand."
Most brands at the growth stage will have someone internally to facilitate the branding process. Or else they have their brand guidelines already laid out. But they might not have an entire creative team to execute the process. In that case, they rely on freelancers and external agencies following a hybrid model.
Cynthia explains why hybrid is in trend rather than relying more on the insourcing of creatives and branding. She says that for different social platforms, you need to create specific content; for this, you need specialised agencies who master one handle.
Best Content Practices across Platforms for Optimum Campaign Performance
In terms of content practices, Cynthia advocated using the UGC (User Generated Content) approach. This means using the content created by the users of the brand for further marketing and branding. It could be anything like the product's unboxing videos, product comparison physical demonstration (videos/blogs/ social posts) done by the customers, the LoFi (Lower Quality on your iPhone), paid review videos on YouTube, Facebook, and TickTock, etc. These kinds of content are in trend right now and are performing well.
As marketing and branding managers, it is important to take some time to analyse what works and what doesn't. It is your job to understand your end-user very well. It can be time-consuming and tedious but in the end, measuring your marketing and branding efforts is crucial. Regarding being in sync with your clients' needs, Cynthia says:
"In order to properly market to them, you need to understand their needs and current pain points. So, your creatives and entire creative strategy should depend on what they're going through."
'Segmentation' is the key to Testing Campaigns
When it comes to testing campaigns, 'segmentation' is the key. Also, the way you measure the success of your 'prospecting campaigns' would be different from the 'retargeting campaigns.' Talking about her testing process, Cynthia mentions some of the factors at the top of the funnel metrics that they would look at would be:
click quality

thumb stop ratio

post engagement rate, which is post engagement divided by impressions
These would be for the 'prospecting campaigns.' And while some of the bottom-funnel metrics for the 'retargeting campaigns' would include:
checking 'add to cart to purchase ratio' on a weekly basis

check out process

conversion rate
Campaign Testing: An Important Step for Brand Awareness
At the end of the day, 'purchases' are what matters; hence all branding activities are ultimately related to the downstream metrics. But going back to brand lift studies, understanding how the brand is growing and analysing brand awareness is important.
Talkspace conducts campaign testing from time to time with some clients. A conversion list study is one way of testing campaigns. Testing campaigns is crucial to understand a brand's performance. While testing, it is found that retargeting is much more effective for conversion rates, and creativity does play a role in it. Cynthia says that:
"You have to make sure it's a delicate dance in terms of creatives and that you are not convoluting the test way too much."
What works in your creatives can also be subject to testing. For example, whether it is the design, the headline, or the description.
Talkspace has a full range of creative suites that are currently being tested. Its strategy is to constantly stay on top of trends, test creatives, and analyse the performance of its campaigns to maintain creative diversity.
Final Takeaways
In her final words, Cynthia emphasised the importance of focussing on creatives and one's referral strategies. She gave three priceless takeaways that would help brands to keep growing constantly.
Firstly, post iOS environments, one of our biggest optimization levers now would be the creatives. Hence, having the right atmosphere and the right people to do the creative tests would be good.
Secondly, it is important to keep your creatives as fresh as possible and to constantly test campaigns and creatives. In this regard, Cynthia says:
"You are only as good as the amount of tests that you run."
Lastly, constantly work upon and improvise the referral strategies to keep your brand growing.