Did you know that there are over 2.7 billion smartphone users and more than 1.35 billion tablet users all over the world? To add to this, smartphone owners actively use 9 apps per day and up to 30 apps in a month. Clearly, mobile app usage has rapidly evolved over the past few years.
A major contribution to this trend is the increased use of video inside mobile apps. The biggest social media apps like Snapchat, Instagram, TikTok, and Facebook came up with video stories to keep their users engaged and hooked. This format is a mainstay of most social apps and is slowly making its way to other types of apps. In fact,
Netflix, Spotify, Uber, Alibaba, and Airbnb are very different from each other and they're all venturing into the world of video stories! Here is a webinar we conducted recently on the #FutureOfApps:
Why do Video Stories work?
The first traces of communication can be traced way back to 30,000 BC when symbols and patterns were used. Humans have always been wired to consume information better when it is in a visual format. This is primarily because language can prove to be a barrier in communication but symbols, patterns, and graphics content, on the other hand, are understood by all.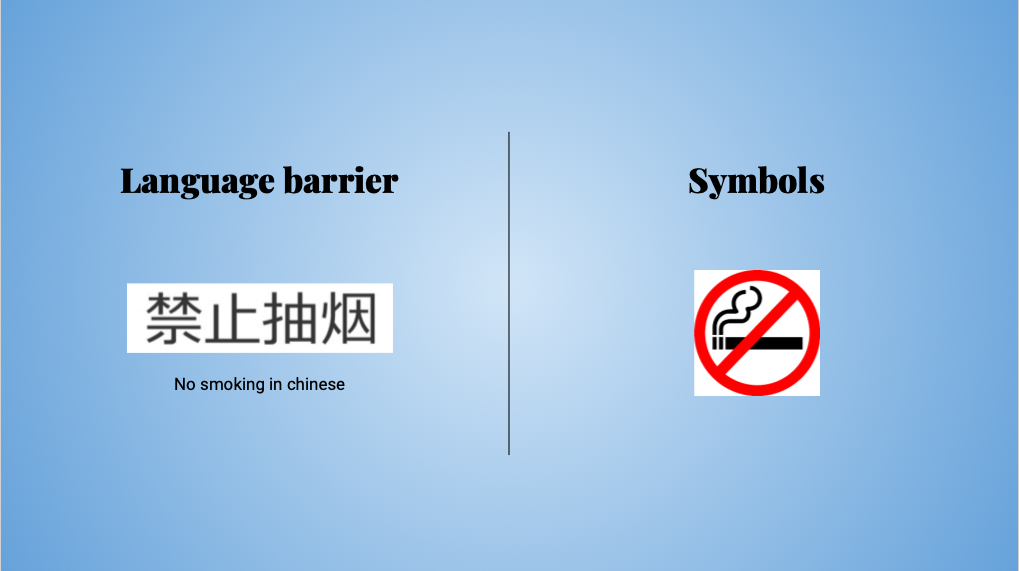 When it comes to video stories, they take up the whole mobile screen and grab attention, making them a true, mobile-native content format. As a viewer, you do not need to rotate your phone or squint to see the content.
The temporary nature of video stories also encourages users to share a lot more freely, without worrying about making the content look like a work of art. Their short duration means users are far more likely to
View the complete video story, and
Watch more video stories at once
Over the last few years, video stories have become the primary method of sharing content on social media.
The future of apps is Video Stories
Video is expected to permeate all types of apps – beginning with content and rapidly expanding into commerce, communication, and community products. This also includes peer-to-peer communication and sectors like telemedicine and education.
Consumers have less time and shorter attention spans than ever. This means that mobile app developers need to build a fully immersive experience for content consumption.
Platforms that can integrate interactive formats across videos, articles, and images to provide users with information, and prep them about a product without being intrusive, will eventually end up being successful.
E-commerce, travel, fashion, food, and health apps will benefit the most from video stories. You can help customers discover products and services, partner up with brands to create engaging videos, and deliver an experience that wants your user to come back for more!
How your mobile app would look like with video stories
Our design team heavily invested time and resources to plan and create possible use-cases of how some famous apps that do not use video, can start including video stories to grab more screen-time, and connect with their customers at an emotional as well as an objective level.
To help mobile app developers understand the importance and implementation of video stories, we redefined 5 popular mobile apps and added video capabilities to them. Check out the #FutureOfApps video series:
1. Video reviews on Yelp
Yelp is the go-to place to find reviews of restaurants, dentists, bars, beauty salons, doctors, tattoo artists – you name it!
Wouldn't it be helpful if you could see video reviews of the place you wish to visit? Now, what if you could leave a video review of the most recent place you visited from inside Yelp itself? This is how the experience would be like:
2. Rich media push notifications on Amazon
Amazon is an online shopping portal from where you can buy mobiles, laptops, cameras, books, watches, apparel, shoes and e-gift cards.
Let's say you added some items in your cart, but closed the app without purchasing. Wouldn't it be great to see a video in your push notifications which showed you your cart items? It would look something like this:
---
Automate video creation for your mobile app!
Use Rocketium's video API to make multiple videos for your app at scale. Easy and hassle-free integration in minutes.
---
3. Video profiles on LinkedIn
LinkedIn is a social media app used for professional networking, including employers posting jobs and job seekers posting their resumes.
Wouldn't it be fun to see a video profile for the person you look forward to connecting with? This is how it would look:
4. Travel video stories on Booking.com
Booking.com is an app that provides travel fare aggregation and is a travel metasearch engine for lodging reservations.
Wouldn't you like to book a ticket and reserve hotels if you could see how beautiful the places were in the form of a video, like a video tour? Check out how Booking.com can use travel video stories to boost bookings:
5. Video profiles on Tinder
Tinder is a location-based social search mobile dating app. You can either like or dislike other users based on their profile, and chat if both parties like each other.
Wouldn't it make you swipe right if you saw a jazzy, engaging video profile instead of the regular images and text? Take a look at this:
Technical details to enable video stories
For brands that want to add the Stories feature to products, especially video-format ones, the challenge lies in choosing the right platform. For starters, ask yourself these questions:
Will video features be specific to the app only or a combination of app and website?
What devices should your app support?
Should the app have video or a combination of videos and images?
Which regional languages should the app and videos support?
The answers to these will determine the user experience and have a bearing on how it is implemented technically. Regardless of these choices, however, your engineering team will have to figure out how to store and process large amounts of images and videos.
You will need to come up with a way to create engaging videos from user submitted images, clips, text, and music tracks. You will also need to optimize the technical architecture to ensure that every video gets rendered as quickly as possible.
Your design team will have to come up with different preset video templates so that users have something unique to create each time. And then, your engineering team will have to make it easy for designers to create and make new formats available to your app users.
How Rocketium's video API can help you
Rocketium's suite of video creation tools are built to enable video automation.
Design teams use Rocketium Studio, the online DIY video editor to create branded templates. You can include your brand's fonts, logo, animations, and color palette to all your templates. These video templates are then fed into Rocketium's video API.
Rocketium Code, the video API, collects information from the users, and create a video. This information can be in the form of JSON files, CSV files, or your database's listings. Rocketium Code is built to take inputs like text, images, video clips, music tracks, and templates and then outputs a video file.