With the use of technology in marketing, it is easy to think that there'll be little or no more challenges facing marketing teams. With modern marketing taking the centre stage, social media among various other factors and its usage has led to the development of concepts that involve building campaigns with a customer-first mindset.
Marketing managers are tasked with the responsibility of overseeing the activities of marketing teams. As you might already know, mundane marketing activities are a crowded space to ace. In order to stand out to your customers, the strategies need a meaningful upgrade.
When I say stand out campaigns, it's for you to know that they come with a calculated risk. Due to the numerous facets of marketing and the different activities involved in shaping the campaign, things can go wrong very quickly, owing to the failure of strategies previously assumed to be a potential success.
Customers are more knowledgeable & educated about the options more than ever. To counter the rapidly-changing & ever-rising expectations of the customers, marketers need to be proactive & informed about the changing dynamics.
Ultimately, it's the company's revenue at stake by not understanding customer needs. Right from the get-go, the customer should be the centre of any strategy. Be it a new technology or a tool, the goal is to prioritize customer needs & get in front of them when they're looking. In this post, we look at five of the biggest challenges which marketers face achieving the above.
1. Lack of communication adopting modern marketing methodology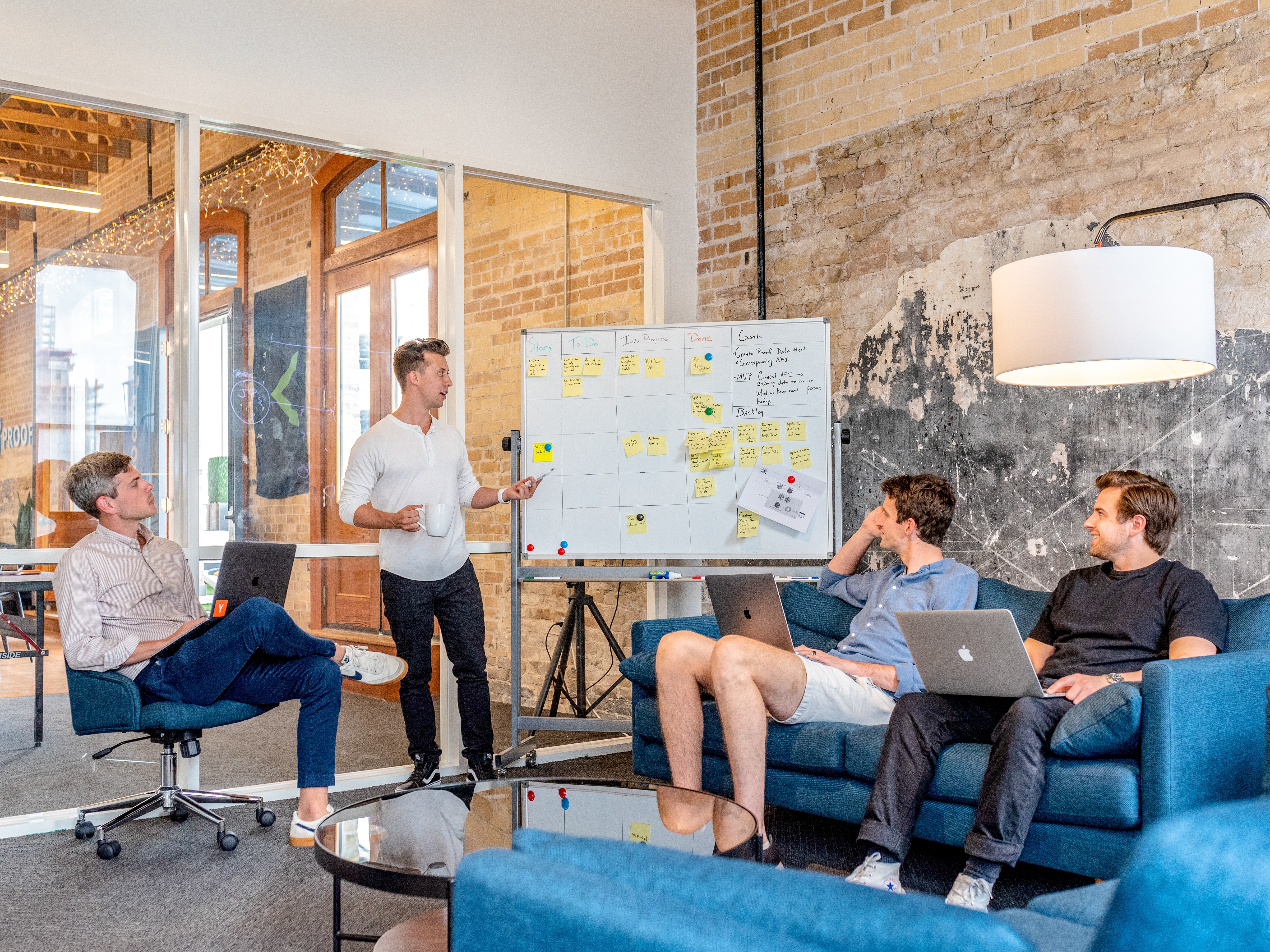 Communication is key within the marketing team as every activity from the blog posts posted to the websites update the team needs to be in sync.
But it's not just within the marketing team, cross-team communication on a regular basis is a must. They have to communicate with other teams as well, most importantly, the creative design team. To engage with a customer better creative marketing concept that revolved around personalized visuals & customized messaging is a win-win.
For instance, the marketing might be looking to write a blogpost but they need infographics to back it up so that the readers are able to relate with it better and keep it in memory for longer. But the roadblock could be the need for visuals generated at scale. While there are software's out there to address this issue first hand, the collaboration & understanding between the team is what sets them apart.
2.Metrics to set a holistic modern marketing approach
A 2017 report by the State of Inbound claimed that the biggest challenge which marketers face is the generation of leads and traffic.
While churning out relevant content at a larger scale is a challenge on its own, the content that resonates with the large segment of customers is the worry. With more brands now coming into the fore and competitions now getting tougher to churn out content, this problem has become more obvious for many marketers. As important as having high-quality content is, the increasing number of platforms in which marketers can now publish these contents and the different ways in which they can promote them is now proving to be a problem on its own.
With the vast amount of data at the disposal making a conscious choice of picking the right data to make meaningful decisions & progress needs skills & expertise with the appropriate tools. But without a knowledge of which method does best, it's impossible for the marketers to determine where they will place their focus on or what promotion options to pursue a maximum result. Trying to balance this up comes with its own challenges and opportunities.
To generate leads and traffic on your website, you must ensure, first of all, that you consistently produce high-quality content. You have to ask yourself if the content you're producing is the type that your audience really wants or is the type that they will be willing to pay for.
Once you're sure of your content, then the next thing should be what method is the best to promote the content and make your target audience notice it. Thousands to millions of contents are being produced every day for the same people you're also producing your content for. So, how do you promote your own to make it stand out from the rest?
3.Lack of knowledge and expertise when it comes to modern marketing tactics
The diversification of marketing functions hints at marketers being welcome from all educational backgrounds who can bring in their own unique skill sets. While this isn't a bad idea from a strategy perspective, from the business point of view this could pose a challenge as the employee needs to have a strong foundational & fundamental understanding of how a marketer should work.
You could meet a so-called marketer today and ask them the question: how has e-commerce changed the marketing of goods? The response you would get from some marketers would just leave you amazed right from core retailing issues to what they really do as a marketer. But the real issue is that they came into marketing from some other fields but most likely due to their knowledge of how social media works they are able to market on social media platforms, however, they lack the basics & the charisma of knowing the marketing at its core.
4.Understanding customer behaviour
Research by CIM, using their platform discovered that the trust that customers have in brands reduces every year.
According to a survey, 40% of consumers don't have enough trust in organizations to be responsible for the use of their data.
The introduction of the regulations on General Data Protection, with the intention of restricting corporation use consumer data has helped establish.
Although this is a problem that affects all sectors, some are more affected than others. 73% of the survey participants didn't trust platforms such as Twitter and Facebook with how they handle their personal data.
When marketers reach out to their customers on these said platforms. There has also been a decline in the loyalty of brands and this has placed a greater strain on marketers to make things happen regardless.
Customer behavior changes constantly over the years and it's important that marketers are very much on their feet to react or better still to proact to the constantly changing customer trends. So they can use all possible information to their advantage.
5.Getting ROI for marketing activities
Getting the ROI (return on investment) for their activities in marketing is one of the yearly business problems that marketers face. But it is also an important way for marketers to know how effective their marketing campaigns have been throughout the year.
Tracking ROI and trying to prove it most times lead to an argument on whether or not to increase the marketing budget for the next year. If marketers don't track their ROI, they can't demonstrate it, and they can't get the budget they need for the next cycle. So this puts the marketer under a strain to ensure that they get their ROI.
It is, however, not an easy task to track the ROI for all marketing activities in a year. This is even more difficult if there's a communication gap between marketers and sales reps. It is important for marketers to define an MQL & pass on the highly qualified leads to sales to convert opportunities to the business. When the leads are highly qualified a personalized video targeted at the prospects doubles the likelihood of the prospect turning to a customer to boost ROI.
Conclusion
Marketing is one of the key departments to drive success in any organization. By prioritizing & making crucial investments in modern marketing strategies, marketing teams can aid sales to bring in more revenue.