Wondering what the optimum length of your video should be?
Here is a cheat sheet of video length for every stage of the Funnel.
At Rocketium we are often asked by businesses, "What should be the length of our videos?"
Wistia sums up lots of statistics and says that videos up to 2 minutes long get tons of engagement: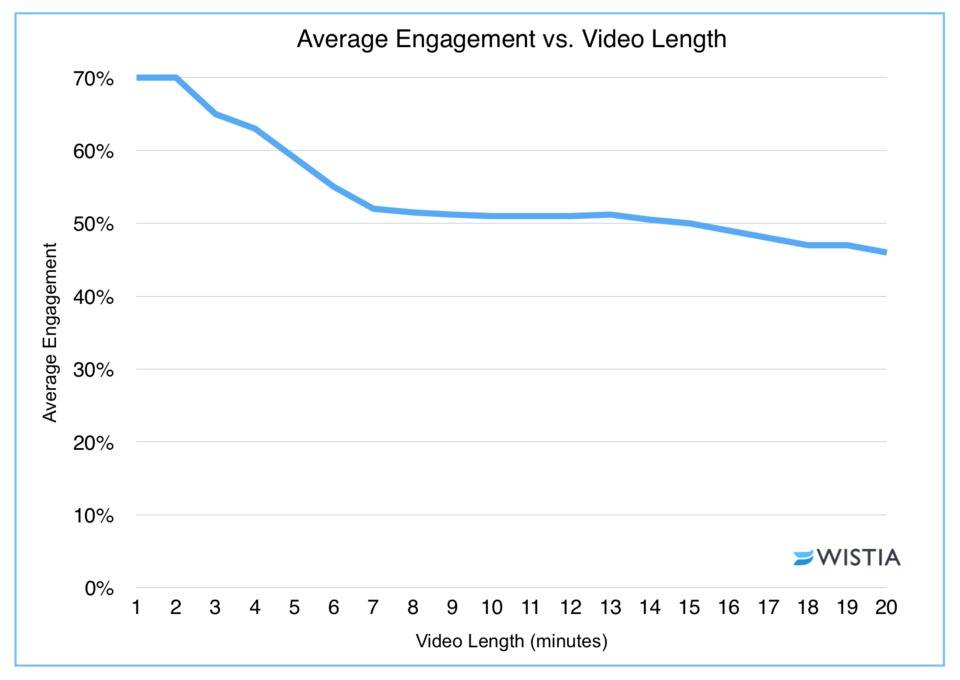 But this is a very broad view of the statistics.  The length of an effective video should be directly related to the stage it is used for in the Marketing Funnel. The production quality, the time and money invested to make your video should vary with the stage of the funnel as well.
If you want to explore what kind of videos you should be using for different stages of your funnel, check this list out!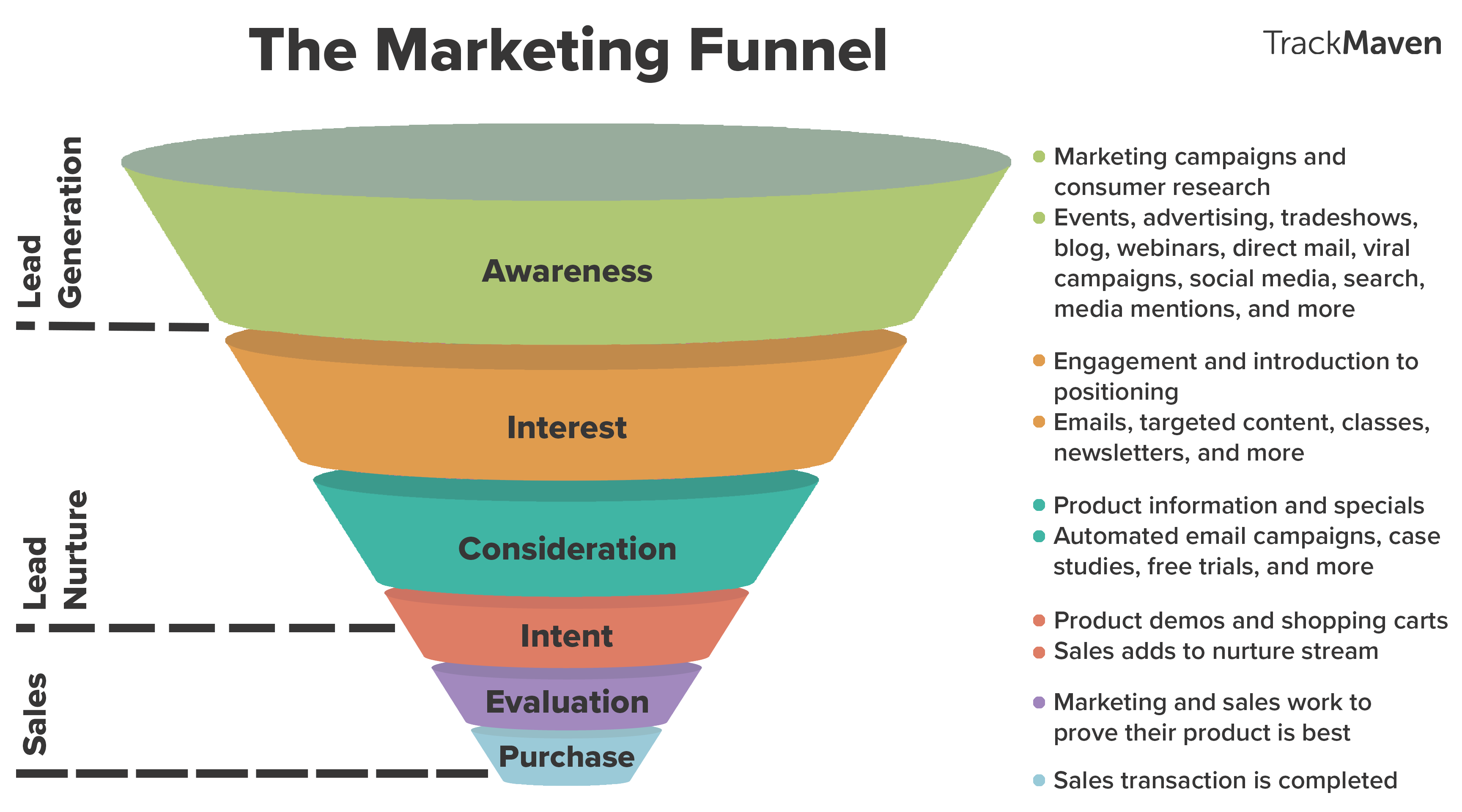 Video length based on the stages of the Funnel:
1. Top of the Funnel
Objective: Generate Interest
If you have not fully engaged your audience after the first 30 seconds, you've likely lost 33% of viewers; and after one minute, 45% of viewers have stopped watching.
A first time visitor should be given a short, top level 'make them want to find out more' piece of content. You can publish these videos on social media, send them via email or even display them via TV networks and Display Units at events or meet-ups.
Advertisements (15-45 seconds)
A viewer will never click on your video ad for the first time if he is not aware of your brand. Seeing the length of your video in this range makes him hit the "Play" button confidently.
Brand Videos (30-59 seconds)
Get your viewer acquainted with your vision, values and the core of your brand.
---
Click here to learn to make a video ad!
---
2. Middle of the Funnel
Objective: Engage Customers, Give them value
Here is where you want your viewers to come back to you asking for more information about your services and products. You want to feed them valuable information in return for their interest in your brand.
This is where your audience will watch your videos patiently and you can afford to make lengthier videos. You can send these via emails.
Product Explainer videos (45-90 seconds)
Make videos long enough to peak your audience's interest in what your product does and to help them get a sense of feeling of how it works. Instead of showing all the features, just highlight the cool ones and make it look simple.
Testimonials (60-119 seconds)
Testimonial videos help you build trust & credibility. Try get 2-3 different customers talking shortly (~30s) about you – it's always better than one that talks for two minutes.
---
Learn how to make informational videos
---
3. Bottom of the Funnel
Objective: Convert, Retain
This is where you go for the kill! Your users need that tiny push to tip them in your favor.
After they become your customers, it is also your responsibility to give them the White Glove treatment they deserve. Since they are already acquired, they would not mind lengthy videos. Use videos in your emails for this.
FAQ Videos (120-179 seconds)
Using videos to answer FAQs is a unique way of interacting with your customers. Since they are looking for a solution of their problem, you have the liberty to give detailed explanations.
Feature Update videos (90-119 seconds)
Informing your customers of new feature updates and addition/deletion of existing features can be done easily by videos.
These numbers work well for majority of products/services. But you need not restrict yourself to them. Maybe your brand requires lengthier videos, maybe it doesn't. The best way to find out would be to experiment with a large number and gather a huge data set to decide the optimum length of video for your brand.
Missed something I should've added? Want to share your own experience with video? Comment below!