Did you know that 85% of Facebook videos are played without sound? But Facebook is working on constant updates that empowers users to enable music for videos.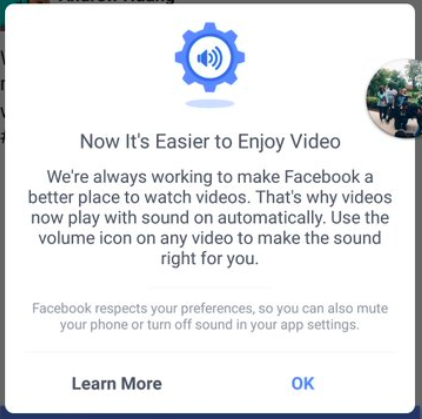 On the other hand, Snapchat has said that more than two-thirds of video ads play with sound on. Unsurprisingly, YouTube claims 96% sound-on rates. Instagram latest update autoplays video sound once turned on until you close the app.
On Twitter, you need to tap the video to turn on the sound. If you turn the video to landscape mode, the sound will automatically turn on and the video will expand to fill the screen.
As a video ad maker and a video publisher, you will find yourself constantly asking if the used music for videos actually plays an important role in your videos. The answer is yes, yes and YES!
MUSIC AND MOOD PSYCHOLOGY
Music and mood are inherently linked. Studies have proven that the music we listen to engages a wide range of neurobiological systems that affect our psychology. You can dial up a mood, mindset or perception on demand by choosing a sound track that elicits a specific emotional response.
For a video maker, choosing the right music for videos can be the ultimate key to convey the intended message of the video to their viewers. You can use different music genres to induce different emotions in your viewers.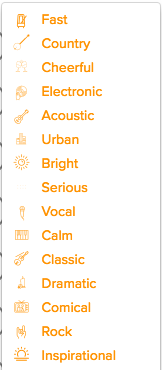 CHEERFUL
Cheerful music for videos is recommended when you want to make the viewer feel cheerful and happy. Travel videos, food videos, videos with uplifting news and announcements are some types of videos where you can use this genre. Here is an example:
Here is a news video:
INSPIRATIONAL
You can use inspiration background music for videos that are aimed to raise awareness about an ongoing issue.
Watching this video must have made you appreciate the work done by the featured non-profit. The sound track used here compliments the message rather than dominating it.
If I would have used a cheerful track for this video, the essence of the message would've been lost since the viewers would easily get distracted by the music.
FAST
You can choose fast music for videos that contain quotes or listicles. You can also use these tracks for DIY videos, how-to tutorials, etc
COMICAL
Comical music for videos works best for meme videos. Here is an example:
To summarise, the genre you select can make or break the mood of your video. However, if your viewer prefers to watch videos without sound, which is something you have no control over, your choice of the music track has no effect on him.
IMPORTANCE OF BACKGROUND MUSIC IN VIDEOS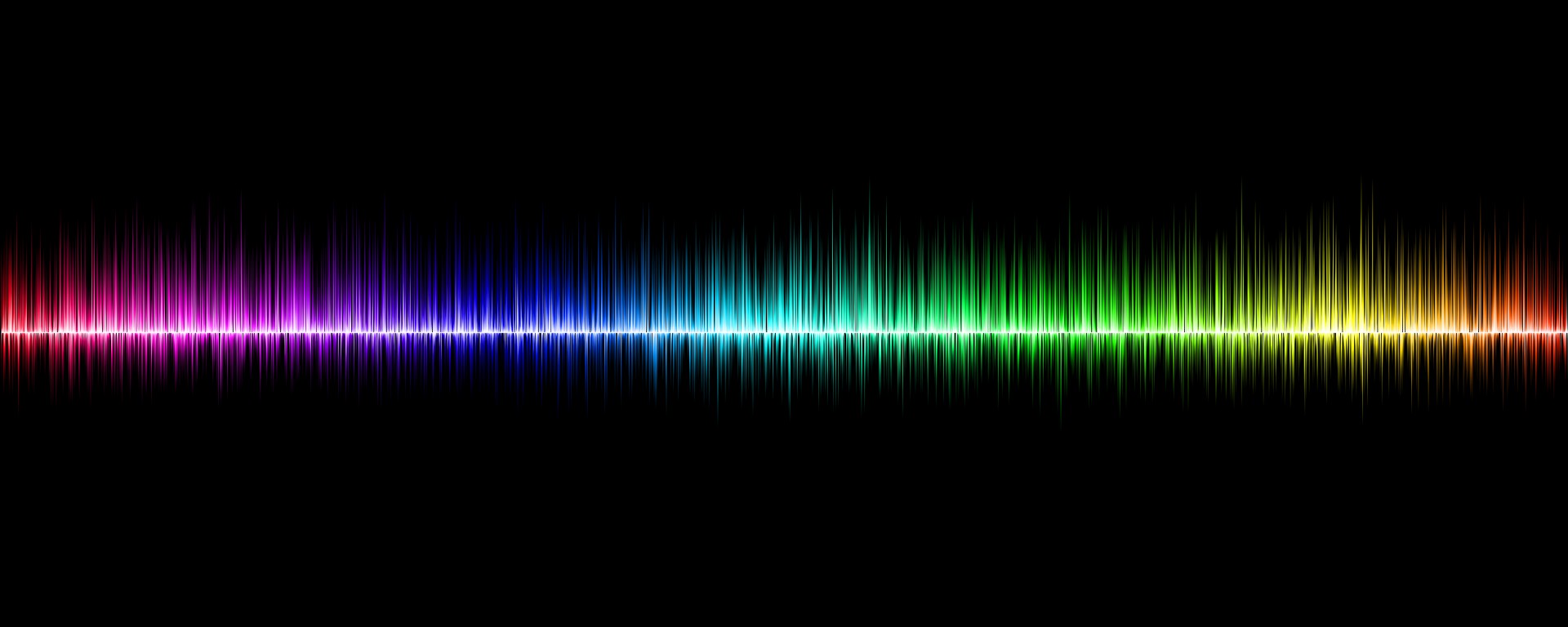 Videos with text and images that are supported with a sound track are shown to be 50% more effective.
A 1989 study by Musical Quarterly revealed that approximately three-quarters of ads include sound in some way, a ratio that appears relatively stable over the years.
Have you heard of The Dual Channel Hypothesis? The idea is that humans have a limited capacity for comprehending inputs (in this case sound and sight). Instead of overwhelming your viewers with text alone, the combination of images and sound mean that people have a greater chance of absorbing your message in a short period of time.
Whether you make TV ads, video ads for social media, videos for social media engagement, or videos for your blogs, the used music for videos takes the viewers to another place that silence fails to do. Sound contains the dynamic to help build and sustain relationships between your brand and your viewers.
Here are some tips on how to select the perfect music for videos!
The opinion on sound in videos will differ and keep changing constantly depending on the social media platform you choose to upload your videos on. The best way around this is to keep using the right music for videos, irrespective of them being played with or without sound.