It is important for your non-profit to have an online presence and engage with the community. Since you're already aware why you should post videos on social media as a non-profit, this guide will help you set up a fool-proof video strategy. I am going to answer 2 questions here:
What kind of videos should I make?
What are the best practices?
Chron, in this article, show how you can set long-term and short-term goals for your non-profit.

What kind of videos should I make?
1. Advertisements and Brand Videos
An advertisement should be short and crisp. This is shown to anyone who is not aware of your non-profit. A brand video, on the other hand, is shown to viewers and users who are aware you exist, and want to know more about you.
The best way to create a brand video is by telling a story. Include these points in your video:
What is the mission and vision of your non-profit?
Why did you start (or why are you a part of) this?
Where are you based?
Who does your non-profit help?
A fine example would be this video by The Keitt Institute:
2. Announcement Videos
You should be conducting events – fundraising, awareness or general events, and a lot of them regularly. Events are the best way to communicate to a large audience or a mass, offline.
You can make the best use of videos here to send invitations and let people know that you're going to conduct an event. You should also use videos to show how you conducted the previous events, by including images and footages of the proceedings.
Announcement videos also covers internal announcements that you would like to make to all the people involved directly with your non-profit.
If I donate to your cause, I want to know what impact my donation has created. Use video to collect clips of your activities emphasising the impact they've had on your cause. Announce them with PRIDE!
You could also make videos like Diocese of Little Rock, listing the volunteers and their work:
3. Stories
Share a story revolving your organization, and use videos for it. Check out this video by Koinonia Homes, a non-profit based in Cleveland:
Here you are introduced to the story of Brian from the DeMooy family.
You could also record those directly impacted by your work thanking your donors (in first person) in a video since chances are that it will resonate well with your viewers.
What are the best practices?
1. Advertisement and Brand Videos
Keep your ads short. You have to note here that advertisements are for those viewers who aren't aware of you or your work. You have to also note that attention and time are the most valuable assets that an online user has. Winning them both is a challenge many social media marketers face.
A short 10 second video that highlights your name, your mission and your logo is more than sufficient to create a lasting impression in their mind. After a viewer has seen your ad, you can ask them to subscribe to your updates if they're interested by including a CTA (Call-to-Action). An example of a CTA on Facebook: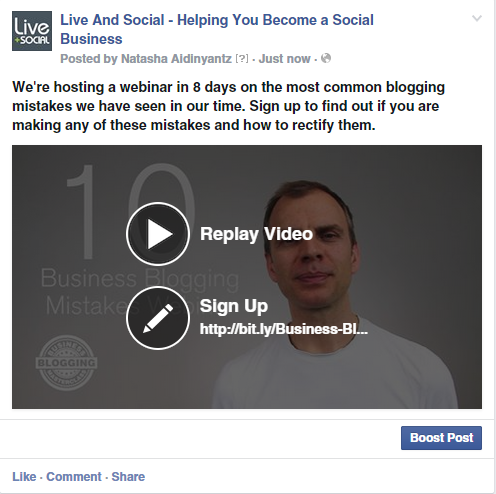 An example of a CTA on YouTube: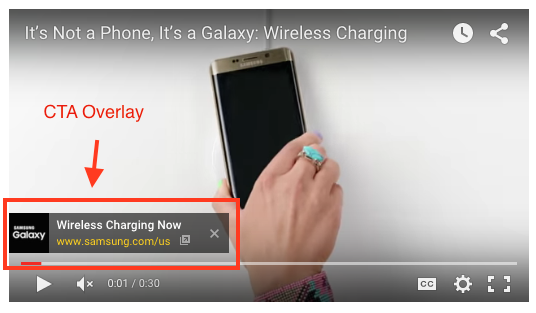 Once they've subscribed to your updates, you can start introducing them to your brand videos. These can be upto 120 seconds long. Make sure you highlight your mission and vision strongly in these videos.
You can also run paid campaigns that boost the visibility of your advertisements. A few good channels are:
YouTube
Facebook
Twitter
Instagram
Your brand videos can be included in several channels. Apart from social media, you can show them on display units at events, send them to prospect donors via email or messaging channels, and can host on several blogs as well.
2. Announcement Videos
The most important point to note regarding announcement videos is that you must maintain a first-person conversation throughout the video. This captures the viewer's attention almost immediately, and creates a long lasting impression on the viewer's mind.
Make sure you highlight the date, time and venue clearly. The last thing you want is miscommunication and confusion before your event kickstarts. Also provide a registration form/link wherever you host the video. This way you'll be able to capture the information of the people who are planning to attend your event.
Apart from social media, you can ask the local event platforms to host the video for you. You can also send this video via email to your list of subscribers.
3. Non-Profit Story videos
These stories can vary in length, but are usually best if they're within 120-150 seconds. Make sure to narrate these stories in first-person. Include multiple video footage and images of interviews with the people involved and volunteers who are helping your organization.
Also be certain of the goal of any story video. For example, if you want to increase the number of repeat donors, you can create a story video of how their previous donation was used to achieve your mission. If you wish to increase the people in your mailing list, then create a story revolving around how your non-profit brought a significant change and add a CTA to it, like:

Your CTA must be relevant to the goal you have set. This will help you measure if your campaign has worked or not. You can then diagnose the problem – target audience, wrong content, misplaced CTA or poor platform selection.
These videos can be shared on social media platforms like Facebook. Youtube, Instagram and Twitter. A few non-profits have seen an increase in donations when they started using videos to attract donors from LinkedIn.