As a business (product or service), you must be aware of video consumption statistics from around the globe. However, there are businesses with many unanswered questions when it comes to using videos.
Answers to questions related to ROI of video can be found here.

What kind of videos should I make?
1. Advertisements and Brand Videos
A strong brand creates a positive association between consumers and a business, product or service. Businesses use advertising to help create and spread their brand, as well as to directly sell products and services to the public at large. Advertising is important to companies trying to direct consumer behaviour because it is a controlled and measurable method for mass selling and communications.
Developing a brand for your product or service will allow you to differentiate your offering from other similar products in the same category, and to position your product or service relative to the current market.
Checkout the importance of Branding and Advertising.
2. Social Media Videos
Social Media is a wonderful platform for Businesses. You can create a huge user base by posting videos on multiple platforms like Facebook, Instagram, YouTube and Twitter.
When it comes to posting on Social Media, you need to remember that Content is King. You will get more users and subscribers if you share content that resonates with your audience. You want your audience to give you something very valuable to them – time and attention. Always remember:
Quality content attracts quality users.
While majority businesses use social media to build authority and trust in their niche, you can also use social media to generate leads for your business by uploading videos that explain your product/service and what problem you solve.
Checkout this video made by Rocketium on Myanmar:
If you are in the Travel industry, videos like these are something your audience will look forward to see from you. You can make videos that:
Tell users what important documents they need to carry while travelling to another country,
Highlight top travel destinations categorised by say, the time of the year,
List the best time to travel, mode of communication, places to stay, etc for every destination,
Showcase what problem you're solving, and who benefits the most from your product/service (will generate leads)
Once you have a series of such videos, your audience becomes familiar with the content you pick and the style of presentation. They know that they can visit your YT channel or blog whenever they plan their next trip.
3. Announcement Videos
Lets say you rolled out your latest update which introduces a new integration with Slack. So, what's the best way to get people to know about this? Emails, in-app notifications, blog, social media, display units, etc. You need to make sure you include a video in all these channels.
Apart from external announcements, you can use videos for internal announcements as well. For example – you can introduce a new HR policy about Work From Home privileges and use a video to explain it. This video can be included in emails, Facebook Messenger, Slack or what ever medium you use for internal communication.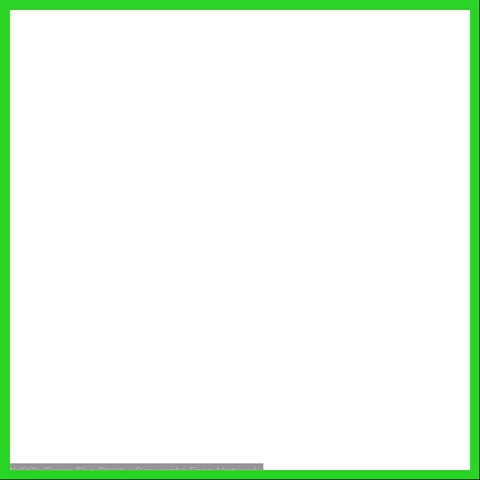 4. Testimonial Videos
Testimonials are a great way to show you are good at what you do. You can use testimonials for different purposes:
Include them in your website/landing page to gain the trust of visitors.
Add them in sales emails at the bottom of the Sales Funnel to convert probable users to paying customers.
You can also post testimonials on your social media handles like Facebook, YouTube and Pinterest.
Make a blog article showing how you helped a customer solve their problem and how this solution helped them grow.
Testimonials are best said in the form of a story and videos are the best medium to tell a story. Videos create an emotional connect, which is quite difficult to achieve with images and text alone.
What are the best practices?
1. Advertisements and Brand Videos
You can create short advertisements for each of your features or USPs and boost them (paid advertisements) on YouTube or Facebook. These ads must have a CTA that prompts the user to click on the ad which redirects them to your landing page.
The landing page must now have a Brand Video that describes that particular feature or USP in detail, which the user has clicked. This creates a successful flow in the user's mind since he clicked on your ad because that feature or USP appealed to him and he found it worth looking into. Once your landing page describes it in detail, the user is happy and well-aware of your business.
Here is an example of a short ad for a customer support business:
You can now create a target link for this ad, the target being your landing page where you explain this feature in detail. Check out this video:
2. Social Media Videos
Your video must start off with an introduction to your company in the form of signage, logo, storefront, and scope of the interior and personnel.
You can vary the length of videos you put up on Social Media from anywhere between 30 seconds to 120 seconds. But, the most important point to remember is that your video must grab the viewer's attention within the first 5 seconds.
A few things that will drive a user to view a video on social media:
Name of the publisher (your brand),
The topic of your video (which you should mention clearly in the title).
The thumbnail of your video
The length of your video
You already know what activities can help you build your brand and what topic you should make a video on for your target audience. When you select a thumbnail for your video, make sure it is relevant to the topic and relates to your video. Videos that tell a story must have thumbnails with a face on it because humans build an emotional connect with familiar objects – most importantly faces.
Another important thing to remember is to include CTAs in your video AND the description. If your video is informational, you can prompt your users to subscribe to your channel for similar videos with a Know More CTA. If your video tackles how-to questions, you can link your FAQ page to the video.
3. Announcement Videos
For any internal announcements, you should make sure that your video has a familiar face on it. It can be the head of HR, the co-founder or the founder himself.
For external announcements such as launch of new products, latest integrations, your blog and events you conduct, make sure you are telling a story. Your first scene must be an introduction to your company in the form of signage, logo, storefront, and scope of the interior and personnel. Start with why you thought of this, your future plans with it, how it affects your business and then highlight how your audience and users benefit from it.
You can write a post about the announcement and add this video to it. You should re-purpose this video on social media and add a CTA that redirects your viewers to the blog where you explain it in detail.
4. Testimonial Videos
Testimonial videos are best made by adding a live interview with your existing customer. Your video must start off with an introduction to your company in the form of signage, logo, storefront, and scope of the interior and personnel. Introduce your client in the next scene with a sentence like: "Hi, I'm Rob, the Marketing Head at VeryFamousCompany…"
Ask them questions like:
What is the biggest problem our product/service helped you solve?
Can you share any numbers (metrics) that would justify you using our product/services?
What are your top 2 favourite features of our product/service?
Why would you promote or recommend our product/service?
End the video with a CTA that asks the user to sign-up if they want to have a similar experience as Rob.