The period between September to December 2021 is going to be a make or break for Indian brands. With Dussehra, Diwali, and Christmas lined up, they will be eager to recover past losses and hopefully close the year on a high.
On the other hand, performing sectors like EdTech, eCommerce, and OTT will be looking to keep the momentum going. Needless to say, expectations from this year's festive season campaigns will be high.
Given the strong possibility of a third COVID-19 wave, spending on online channels will increase, not least because of the many big-ticket sporting events scheduled this year- IPL 2021, for example.
However, it will be critical for brands to get their communication strategy right to engage audiences across different demographics. Contextual and omnichannel campaigns will have a key role to play, regardless of the festive season marketing strategies employed.
For example, demand for vernacular content in smaller cities is expected to increase to 18% CAGR by the end of 2021 compared to just 3% for the English segment. Secondly, festive marketing campaigns must drive retention even as app uninstall rates rise.
Metrics like average session length and average usage rate will be in focus. After all, revenue growth depends on how often users open and interact with your app.
Speaking of which, Return On Advertising Spend, a.k.a. ROAS, from Google Ads and Facebook is falling as they get more and more saturated.
In the mobile-first era, it makes sense to diversify to native channels, inherently more contextual and on-brand than mobile web. Think push notifications and in-app banner ads.
By tapping a wide array of ad networks, you can create a more effective mix, driving ROI.
In this article, we will uncover the key elements that go into (a) planning and (b) executing native marketing campaigns for the upcoming Indian festive season:
Planning Indian Festive Season Campaigns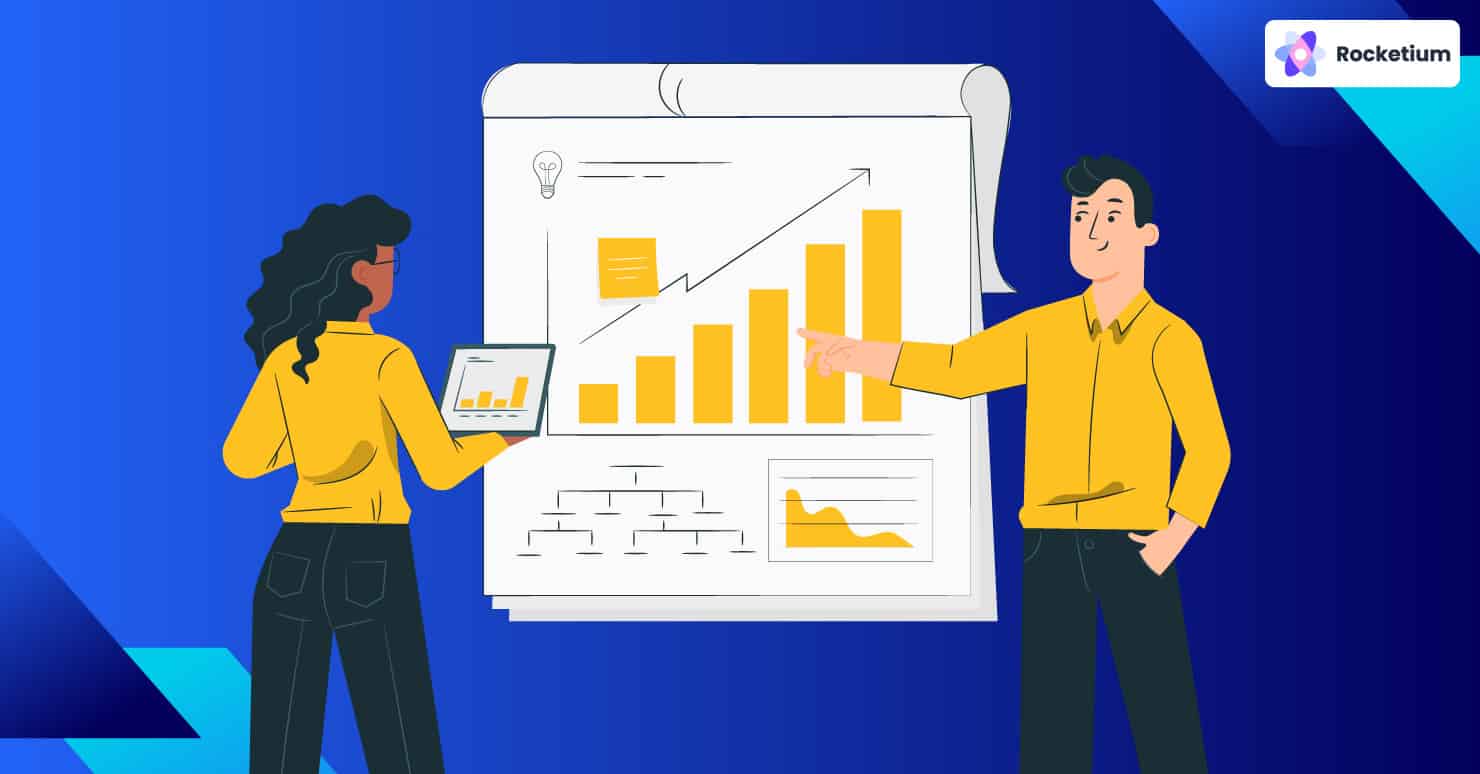 As the saying goes, the best time to start planning an advertising campaign was yesterday. In the context of festive season campaigns, this is absolutely true. It can help you define incremental campaign objectives and think about how to drive campaign efficiency and keep costs down. It is no surprise that some consumer brands start preparing for the next campaign as soon as the current one is over.
The preparatory phase begins with a thorough performance analysis of the previous campaign regarding traffic generated, sales volume fluctuations, and the bottom-line impact. This activity can lay the groundwork for understanding the metrics and goals to target and deciding the channel strategy for next year.
The insights gained at this stage can also help in tweaking the processes used to measure performance. This phase can last for up to 6 months after which work on the new campaign begins in earnest.
Here is a notional timeline for a Diwali campaign:
Since Diwali falls on 4th November this year, it's ideal to complete the planning phase by June. Then brands can roll out the brand awareness phase of the campaign at least 3 to 4 months prior – in the July to August timeframe. Early bird ads should go live by September. This is done to capitalize on the positive customer sentiment right at the start of the Indian festive season. There is a small window of opportunity between mid-September to early October for small eCommerce businesses to push new user acquisition.
Beyond that, competition from the likes of Amazon and Flipkart starts to kick in, affecting visibility and engagement. While it is common for conversion rates to dip during Diwali, come November, the focus should shift to existing users, driving up-sell and cross-sell offers via push notifications. This should be taken into account when planning Diwali campaigns.
However, to maximize ROI, it is critical to adopt an agile approach based on emerging opportunities rather than following a fixed playbook. For example, brands like Tata Cliq, have a dual-track approach and carry out festive season campaigns under a dedicated 6-month plan, separate from routine initiatives.
Now let's take a closer look at the various festive season marketing strategies:
1. Raising brand awareness
Recent studies show that organic app downloads for the shopping and food and drink verticals tend to fall sharply after festivals like Diwali. However, demand picks up once again about one week later on the back of strong non-organic volumes. This is where responsive install ads with attractive festive imagery drive engagement and conversion.
Since visuals drive engagements and conversions, to crack down on the right visual strategy, we at Rocketium have analyzed examples from India's biggest eCommerce players and derived some actionable insights that will help you refine and perfect your visual strategy. Download your e-book copy here:

Paid install ad campaigns can be used to direct traffic to your Android or IOS app store listing or landing page. You can also use banner ads to boost App Store Optimization (ASO) efforts as part of on-page recommendation widgets.
2. Tapping new audiences
The pandemic had considerably accelerated app downloads on a YoY basis between July and September (2019-2020). From music streaming and video to learning apps, demand from Tier 2 and Tier 3 cities is outstripping that from the metros. However, marketing teams must focus on relevance to target regional audiences effectively.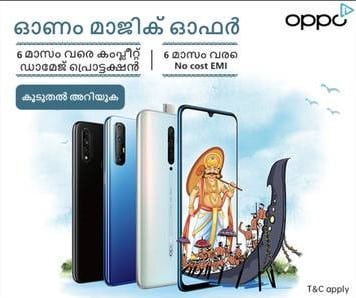 As discussed earlier, regional language programmatic ads, both network and in-app, can deliver higher engagement, especially at the top of the funnel. Oppo's 2020 Onam campaign is a case in point. The brand used language targeting to personalize its display ads in real-time to connect with Malayalam audiences in addition to the substantial English-speaking population in the South.
Targeting ads with precision is also critical for driving engagement and conversion. However, many brands are innovating by experimenting with cross-targeting. For example, creating ad variations that cross-target men for female-centric products like jewelry during Valentine's Day. Similarly, women are also being targeted for men's products as gifting options around Father's Day.
With appropriate creative and copy tweaks, cross-targeting ads based on intent and time of year can drive ROI and create differentiation in an otherwise crowded market.
3. Retargeting existing users
There is enough data to suggest that in-app conversion rates for shopping apps typically dip during Diwali but peak in the weeks immediately preceding and following it. While the post-Diwali surge could be attributed to the many end-of-season sales rolled out around this time, brands need to analyze whether these are new users or existing ones. Of course, the same needs to be done for any other festival as well.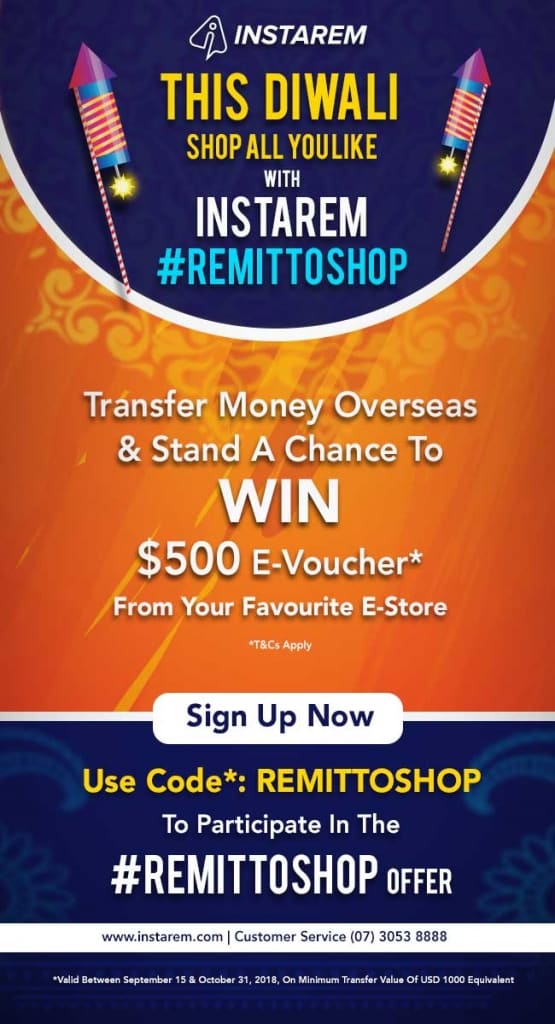 If these are existing users, use push notification or email-based discount campaigns to recover abandoned carts. For example, you can launch a thank-and-remind email campaign to let them know that stocks are limited and offer a special discount.
4. Metrics You Should Measure
No campaign strategy is complete without first defining its success parameters and a process for measuring performance. For a festive season campaign, the top priority metrics for virtually any brand are likely to be the following:
a. New user acquisition:
In the run-up to festivals like Diwali or Christmas, organic app downloads start to rise considerably, and then, as explained above, it dips. Thus, depending on their niche, brands must start going all-out in their user acquisition efforts in the September-October timeframe.
Also Read: How To Build A Bankable User Acquisition Strategy
b. Bounce rate:

While organic installs started dipping between August and September, a considerable increase in non-organic installs YoY happened in 2020. While most users interact with an app throughout the Indian festive season, conversion rates slow down during the festival week. This trend highlights the importance of refreshing ad copy and creative units based on performance data and A/B testing at regular intervals.
c. Conversion rate:
While paid ads have been shown to drive revenue, they should not come at the cost of organic engagement. Ignoring the cost per install can increase the overall customer acquisition cost. This will leave you no room for scaling a campaign when the opportunity shows up.
You need to work hard on user segmentation, up-selling and cross-selling across categories, and leveraging mobile browsing to maximize conversion.
d. Cart abandonment rate:
This is a grey area metric for most brands that cannot be decoded by simply analyzing demographics or geographics. Factors like user experience and secure payment options have also been shown to play a major role. To improve the odds of conversion, paid ad campaigns should be supplemented by push notifications and in-app creative banners.
A combination of the two channels can create a powerful push-pull effect in terms of engagement and conversion. However, choosing the 'right' ad rotation intervals and frequency capping strategy is essential to avoid alienating users.
Also Read: 5 Proven Steps of Conversion Optimization from a Growth Expert
Executing Indian Festive Season Marketing Strategies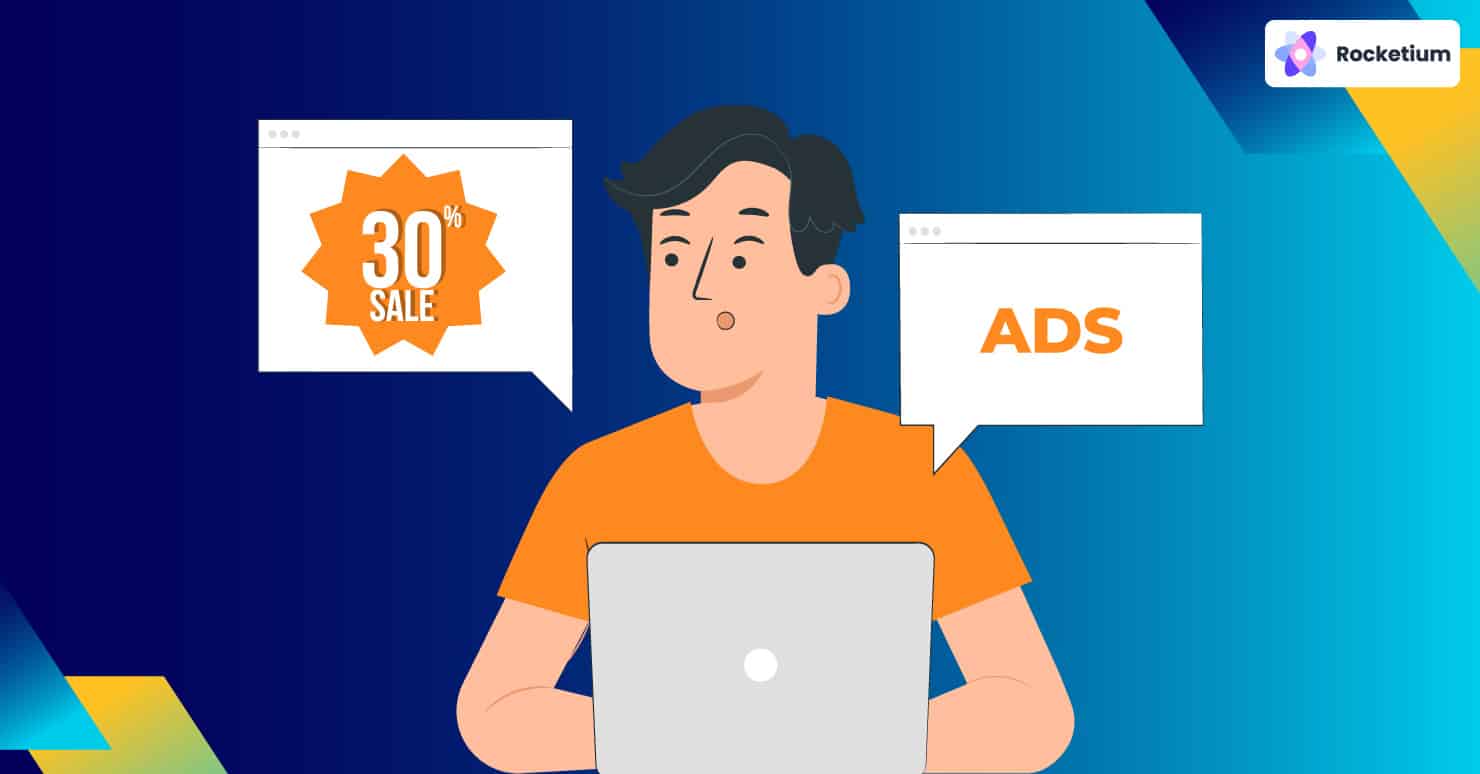 After all the meticulous planning and preparation, this is where the rubber hits the road. In the post-pandemic era, the drive for higher ROI is unrelenting, and brands must play to their strengths to get the results they want.
In a nutshell, this means making the best possible use of data to personalize the user experience. Here's how:
1. Customer segmentation:
Even though organic installs decline as the Indian festive season progresses, contextual retargeting campaigns can drive conversions in its latter half. For this to work, segmenting users appropriately is essential. For example, WebEngage recommends segmenting e-commerce app users into First Time Shoppers, Deal Lovers, and High-Value Customers based on the frequency and value of actions they take per session.
They suggest tagging users who have spent more than $200 in the last three months be tagged as High-Value Customers. On the other hand, users on the verge of purchasing can go into the Deal Lovers cohort. This user journey-based segmentation strategy is then used to serve festival-specific discounts and offers via in-app push notifications or deep-linked banner ads (sponsored listings). Proper segmentation plays a crucial role in delivering hyper-personalized offers to users.
2. Offers and Incentives:
To improve ROAS, brands must analyze session data like product views, search queries, and conversion time to optimize retention campaigns. For instance, brands should serve multiple in-app banners with personalized offers across product categories to encourage more app visits to individuals with a high uninstallation probability.
They also need to retain and engage individuals with a low probability of uninstalling the app. Serve them offers aimed at recovering abandoned carts and driving repeat purchases.
3. Scale Creative Production:
Throughout a festive season campaign, brands update and refresh ad creative frequently to enhance CTR and conversion. This is essential to roll out multiple offers and incentives within a matter of weeks.

Coming with innovative variations is key to driving engagement in this context.
For example, rich media creative with video or interactive 3D elements enjoy a distinct appeal, influencing users to buy.
Then there are full-screen pop-up banners that can be displayed solo or in a carousel format. These have been used to good effect in Diwali campaigns by brands like Big Bazaar in the recent past.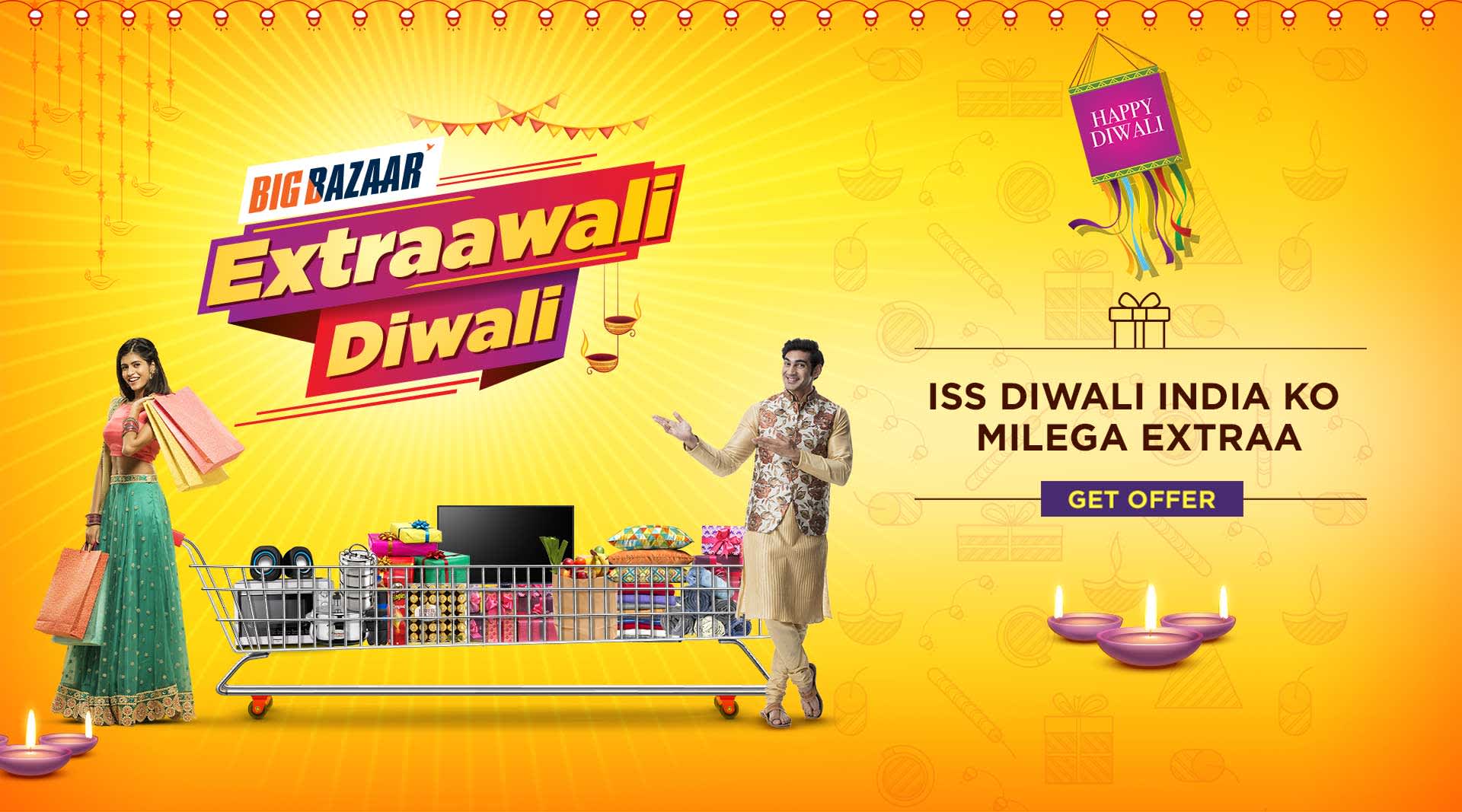 Responsive banners are almost non-negotiable for engaging consumers in the metros and Tier 2 and Tier 3 markets – a key growth area for a growing number of companies this festive season.
On the design and production end, this means multiple variations of ad creative delivered at a rapid clip – especially around peak shopping hours.
For example, eCommerce stores would want to refresh their storefront creative regularly to give best-selling product categories more visibility and push conversion.
In addition, localizing ad creatives for specific ethnicities or language-speaking communities can help you create an instant emotional connection – making conversion a natural consequence.

Personalization
Another key driver of customer retention is personalization. Nothing shows more that you value your existing customers than personalizing your brand outreach. You can achieve this through customizing the in-app offers, notifications, and messaging.
Again, this means scaling your creative and content production during the festive season. But the ROI will be worth it.

If you have been looking for a way to cut through the clutter in the upcoming Indian festive season and make a lasting impact, this is it!
About Rocketium:
Rocketium accelerates visual content production in terms of both scale and quality. Our suite of proven products gives you predictability in terms of campaign schedule and cost while driving your most cherished marketing goals. Book a personalized product tour to know more:
Subscribe to our newsletter
Recieve such insightful content on Design & Marketing every month!
Thank you for subscribing.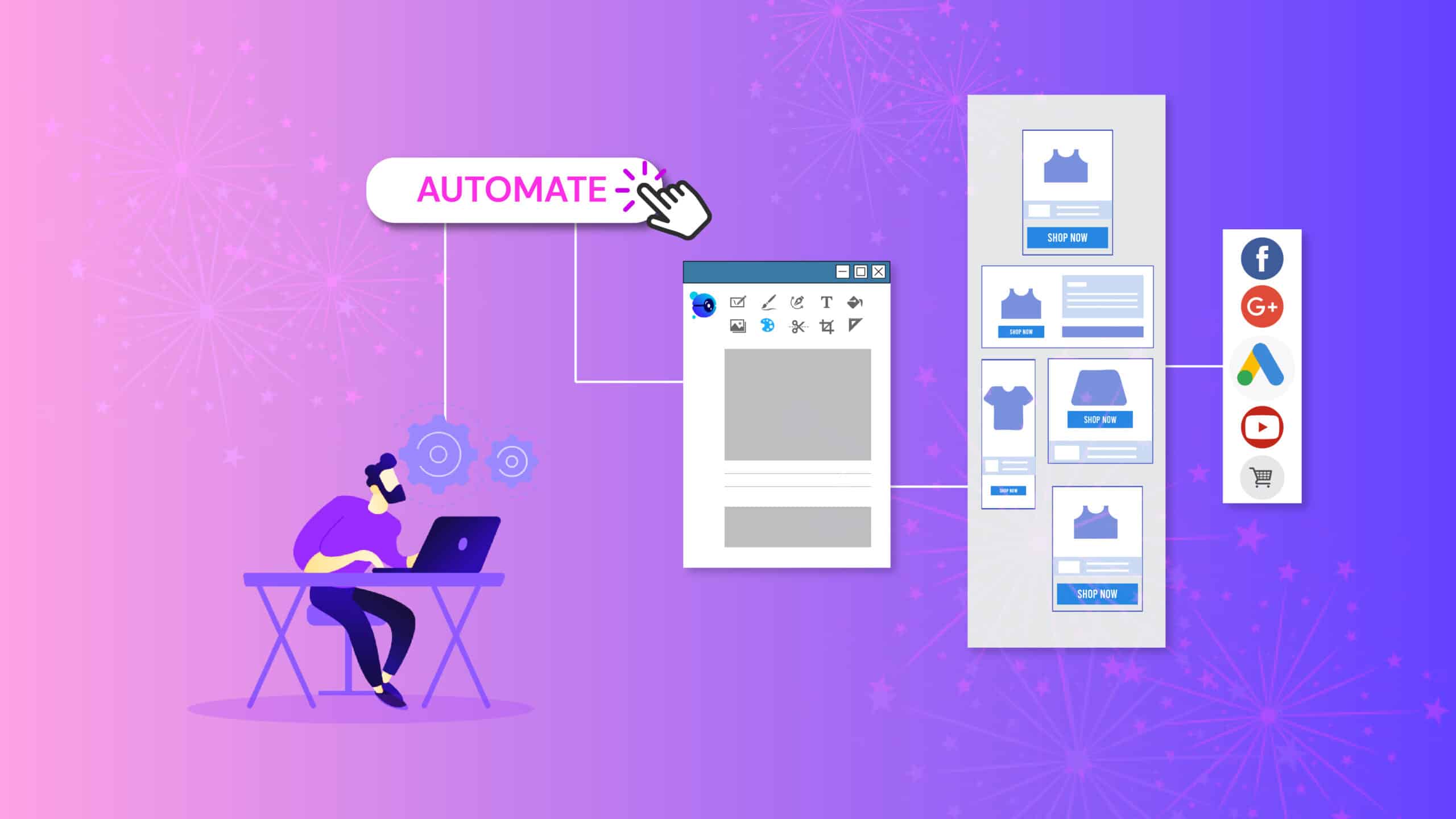 Scale Creation this Festive Season
How Automating Creatives during the Festive Season can help Businesses overcome the Challenge of Scale
Find Out