Most digital marketers have dabbled in video marketing here and there.
Perhaps you've inserted a clip in a marketing email or embedded a tutorial in your website to explain easy ways to make the most of your product.
But did you know you can use videos effectively at every stage of the marketing funnel?
Now you do. And taking advantage of videos is just smart marketing.
Statistics show that marketers who use video get 66% more qualified leads each year versus standard marketing techniques, with a 54% jump in brand awareness to boot.
Add to those numbers the fact that 76.5% of business owners and professional marketers are getting results with video and you've got a winning technique for your next campaign.
Need more proof? According to this article, just including the word "video" in the subject line of your emails increases open rates by 19% and click-through by 65%. People want to see video content from brands they love.
If you're ready to find out how to apply this lead-generating marketing strategy to your next campaign, let's take a walk through the video marketing funnel.
Create thousands of videos at once!
Use Rocketium's video API to make multiple videos at scale in real-time. Easy and hassle-free integration in minutes.
Enhancing Your Marketing Funnel with Video
Since video marketing represents a technological leap, we wanted to pair it with a marketing funnel that is similarly advanced.
To demonstrate how to incorporate video in your next campaign, we'll use Campaign Monitor's New Marketing Funnel, which provides an omni-channel setup for the ultimate in custom-tailored customer journey experiences.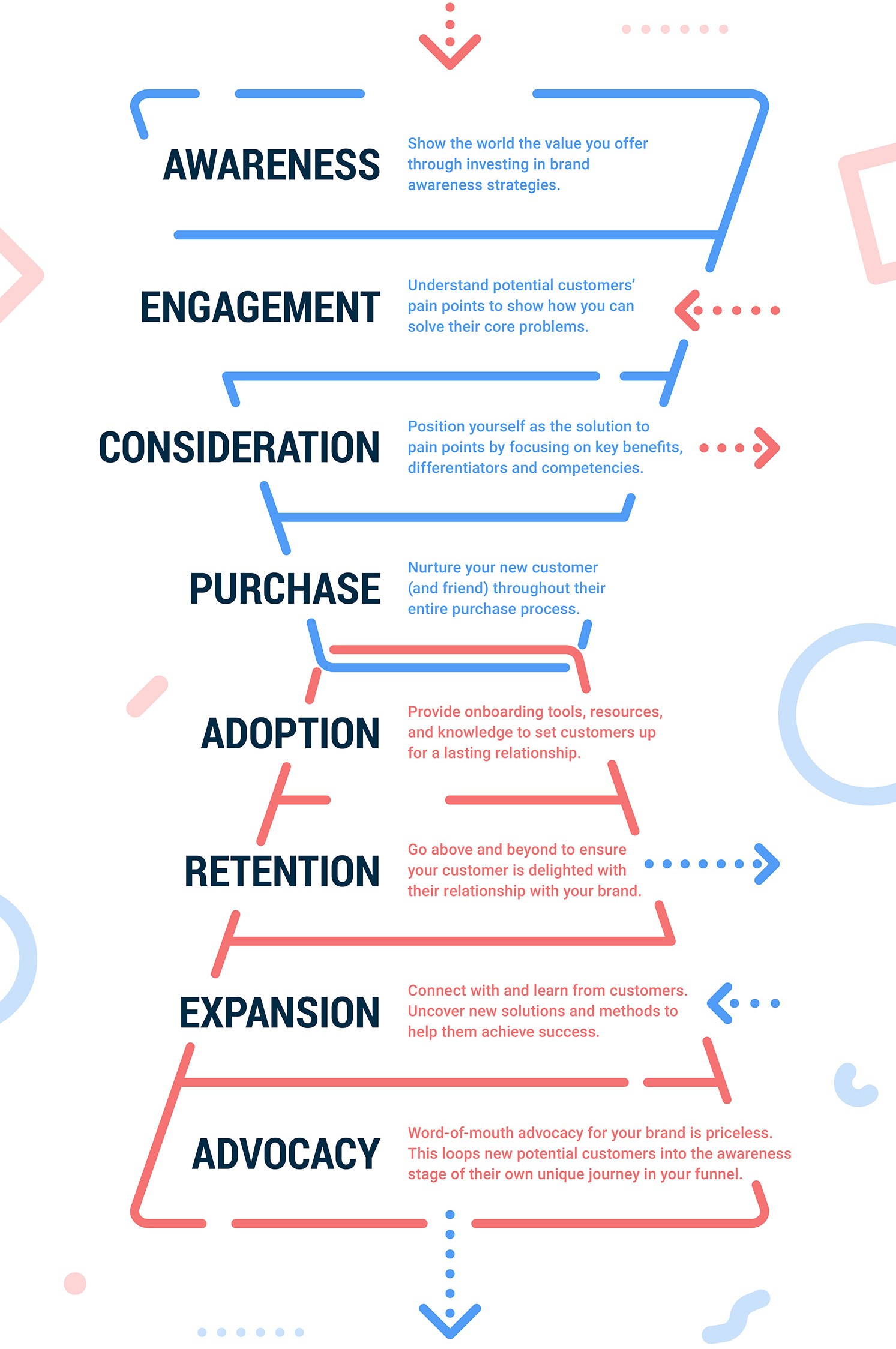 1. Awareness
The awareness stage is a natural time to use video. At this point, you're trying to get your customers to remember your product, and the video does this nicely.
You can produce educational content or just catchy clips that represent the way you want your brand to be known. In fact, 68% of people prefer video to get solutions to problems.
These can be on your website, in emails, or even on your brand's YouTube channel. This is your chance to develop a brand "look" and "feel."
Are you a fun brand or are you serious?
What's your unique selling point (USP)?
Remember that the market is full of businesses just like yours trying to capture consumer attention, so be original.
To get your customer absorbed in your message, focus on creating a video that is shareable, memorable, and attention-grabbing. To measure the effectiveness of your awareness videos, look at video view count.
2. Engagement
Before we talk about engagement, let's talk about viewer retention.
Long videos aren't as engaging (read: retaining) as shorter ones. In fact, the perfect length for viewer retention is under a minute, with 80% of viewers hanging in there to the 30-second mark. This is one of the reasons why more marketers are turning to animated video production to lead their campaigns – they're compact, attention-grabbing and entertaining.
A great way to use video at this phase is for social media engagement, where videos are shared 1200% — that's one thousand two hundred more times — than text or links.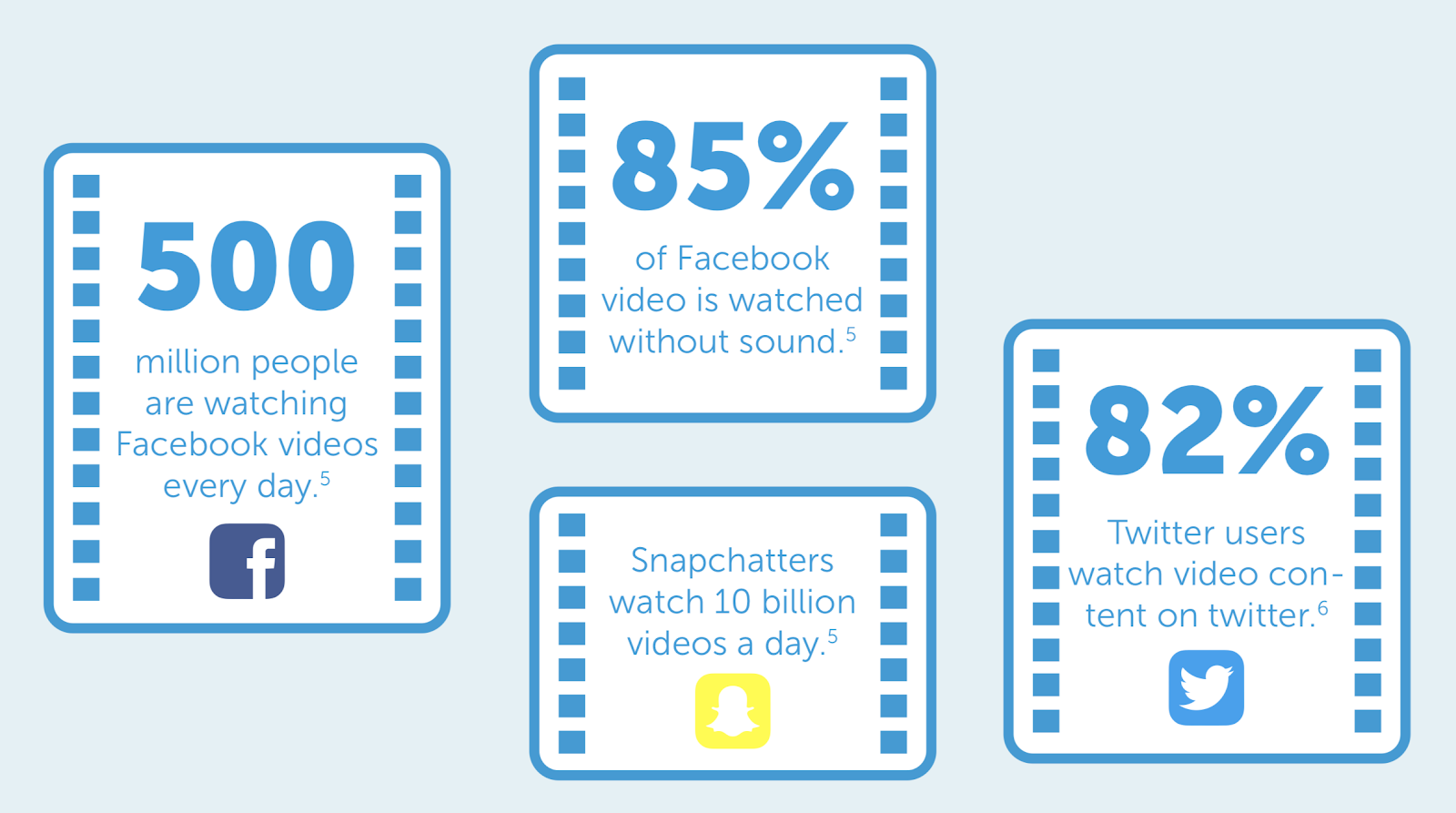 For platforms like Facebook, the best video formats are live videos, educational videos, and ones that focus on a company story.
They should also be short, with a compelling hook right up front and subtitles for the important bits.
While you can go straight to social media, these videos can be used on mobile devices, through emails, on your website, as well as social media — to increase reach and engagement.
3. Consideration
During this phase, your customers know what their problem is, and they are looking for ways to solve it.
They're in the researching stage of the buying process, and you can build trust and engagement by providing salient, relevant content that highlights not only how your product can be of help, but also by educating customers on choices in general.
Empowering your audience with the information needed for smart decision-making will grow loyalty — and put your product front-and-center.
Consider mini-webinar videos about industry trends and pertinent content to pique interest and encourage trust.
4. Purchase
You've already given your customers the tools they need to make a well-rounded decision, based on fact. Along with that, you've built trust and introduced them to the benefits of your product or service.
Now it's time to give them everything they need to choose your product to solve their problem — nicely packaged in a compelling video that highlights product benefits, company story, and other satisfied customers.
In fact, getting influencers to give you a smashing video testimonial can help customers, who gravitate toward peer-reviewed merchandise, take the plunge.
Using a personal, emotional touch is key at this point, as emotion drives sales.
To see if your videos are on target, use number of sales or sign-ups as your metric to watch.
5. Adoption
Now that your customers have taken the leap of faith by purchasing your product, you'll want to get them onboarded and feeling welcome.
Since statistics show that people prefer to learn about services and products via video, using a video to help customers get familiar with your offerings is a no-brainer.
A great onboarding video has a few key elements. It is:
Short (under two minutes)

Gets right to the important stuff immediately

Doesn't use jargon or fluff
Onboarding videos can include tips and tricks, walk-throughs, tutorials, and other live-action ways to present important educational information.
6. Retention
Once you've gained your customer's business, you have to work to retain it. At this point in the funnel, customers might be losing interest.
To get them to re-engage, use videos to educate them on product benefits, new tips and tricks, and improvements to your product or positive changes in your company. You can even host video support calls.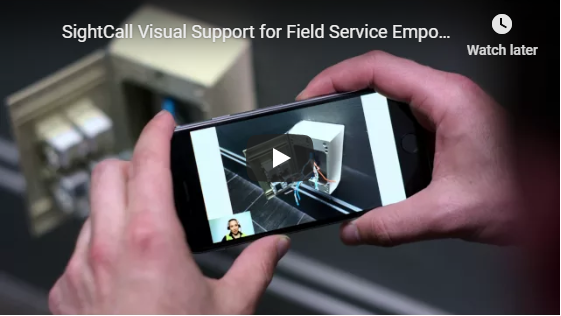 Hosting a live-stream video update can generate curiosity and keep the customer experience fresh. A customer webinar or knowledge-base videos can also help invigorate your base and, best of all, clips can be shared on social media or in a help center.
7. Expansion
This part of the funnel is dedicated to finding new ways to reach your customer base. To do that, you'll need to connect with customers to understand their pain points.
That, in turn, will help you discover innovative ways you can fine-tune your product — or your company's processes — to meet their needs or provide additional benefits that directly address pain points.
To use video at this stage, go back to social media and open some channels for discussion through video. In these videos, you can show details about your processes, products, or services and ask for feedback in the comments.
Doing this can lead to surprising revelations about your customers' pain points, which, in return, can help you modify your product — or your marketing — to expand your customer base.
8. Advocacy
With 92% of customers relying on peer recommendations over ads or independent media information, using video to get testimonials about your product or service out there is an important step at this stage of the funnel.
As we mentioned earlier, finding an influencer willing to give you a video testimonial is a plus, but so is getting a satisfied customer to record their joy in a shareable social media video.
In fact, advocacy marketing — letting your happy customers be brand ambassadors — is powerful when it comes to increasing your reach and revenue.
Besides putting these videos on your social media channels, you can embed them in your website or use them in conjunction with your email marketing campaign to position your brand as trustworthy and relatable.
The Future of the Funnel is — Video
Currently, 63% of businesses are using video marketing to attract — and retain — customers. With 83% of them saying that video offers a good return-on-investment (ROI), there's no wonder video is so popular.
And, since 91% of customers value brand authenticity, video is fast becoming the go-to tool for "getting real" with your client base.
Businesses that want to retain their marketing lead must pivot and adopt this new channel or be relegated to the dust-pile.
With video marketing reported to be 80% of online content by 2019, it's in every digital marketer's best interest to find new ways of using this compelling resource.
And that shouldn't be a problem.
As we've shown, there's a video vehicle for every stage of an omni-channel marketing funnel that is customer-centric and productive — all you have to do is take that first step.
Subscribe to our newsletter
Recieve such insightful content on Design & Marketing every month!
Thank you for subscribing.