The digitization boom has ushered in a sharp increase in opportunities for food tech companies, but the competition has also risen.
The catch is – doing what others are doing, and doing that better with creativity, thereby unlocking newer channels for sales.
Hence, it would be best to have a few effective marketing strategies up the sleeves to keep your game strong by attracting new customers, repeating sales, and encouraging recommendations.
If you are looking for some of the best marketing strategies for food tech companies, there is no better place to learn than the competition.
In this particular industry, it's essential to cater to the customers personally and ensure a seamless flow of transactions from the first interaction to the purchase.
To achieve their success, companies in the food tech sector chase certain parameters.
A quick glimpse into what the food tech companies are chasing:
Generally, the below-mentioned are criteria based on which brands in the food tech industry compete:
Options in terms of food and restaurants
Service
Affordability & Discounts
Customer support
Now, each brand will do its best to nail all of the aspects mentioned above. So it will help if you offer a little extra customer value amongst these parameters.
But before you delve into this, you must have a clear set of objectives in mind. These can be:
Attracting new customers
Converting visitors to customers
Retaining customers & making them return
Making profit out of low-profit margin
To turn a visitor into a loyal customer, you need to touch several pain points at once and tackle each of these challenges.
Best Marketing Strategies For Food Tech Companies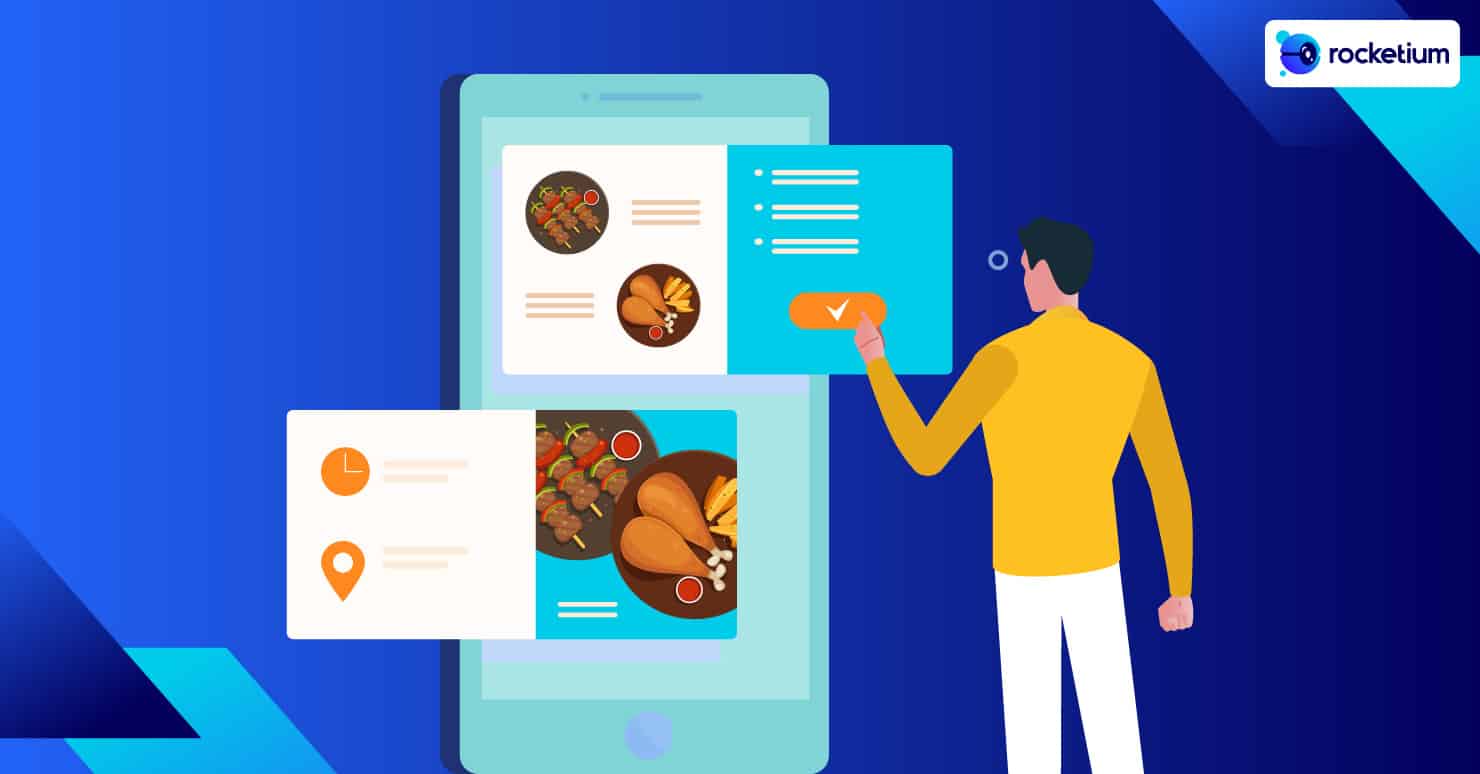 Here are the top 6 marketing strategies implemented by some of the most prominent food tech companies in the industry that brought in massive gains and spurted their growth.
1. Swiggy: Targeting Gen Z Through In-app Advertising to Reduce CAC
Food tech companies focused on the young generation cannot ignore one of their favorite apps- Snapchat. In-app advertising is an effective tool to reach new customers. And the young age is what Swiggy focused on.
In 2019, Swiggy struck a 6-month partnership with Snapchat and used Snap stories and Snap ads to promote their business. As a result, the company garnered over 11,000 new orders per month at the lowest per customer acquisition cost within six months.
Here is a detailed explanation of how the 6-month Snapchat marketing strategy benefitted them:
Swiggy saw a considerable surge in first-time customers by 18% from June 2019 to December 2019
In comparison to June 2018 to December 2018, there was a 49% hike in first-time users
Swiggy approximately received 11,000+ new orders every month.
How did Snapchat make the difference?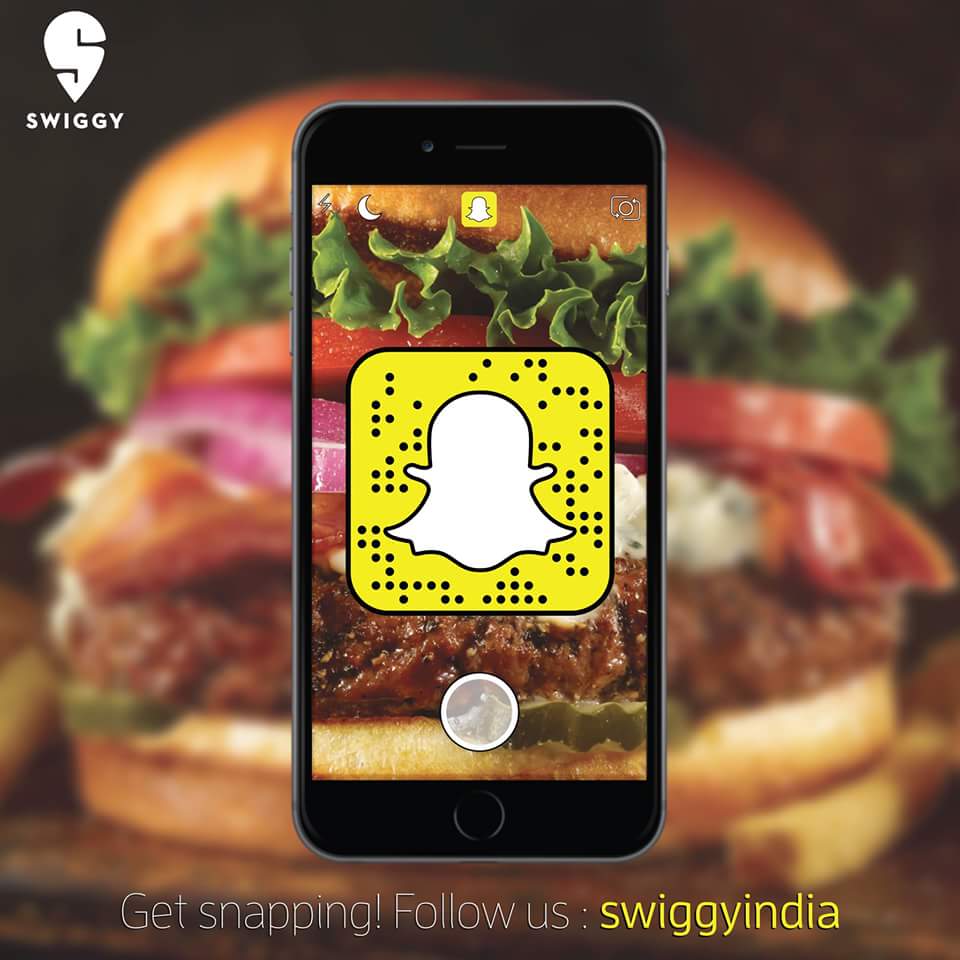 It's true that as a brand, you cannot miss out on any of the big social networking platforms, but there are a few things that made Snapchat a better tool for Swiggy.
Snapchat India revealed that their users open the apps 20 times a day.
Each user spends over 30 minutes on average.
Snapchat's user base mainly consists of the young crowd, which is the target group for Swiggy.
Snapchat's latest algorithm is based on relevance rather than recency. This helps the brands reach more targeted customers efficiently.
The deep insights derived from Snapchat meant Swiggy was able to devise a more personal, hard-hitting, or the right marketing strategy for its users.
Plus Snapchat's huge urban user-base allowed Swiggy to tap into what Sudeep Bansal, AVP – Marketing, Swiggy says is 'super relevant' and 'incremental Gen Zs.'
Takeaway: Considering that Swiggy's requirements aligned with what Snapchat has to offer, this campaign was a massive success for them. So for all food tech companies with similar requirements, Snapchat truly is a goldmine of potential leads.
2. Zomato: Mixing Business With Humour for Better Engagement and Virality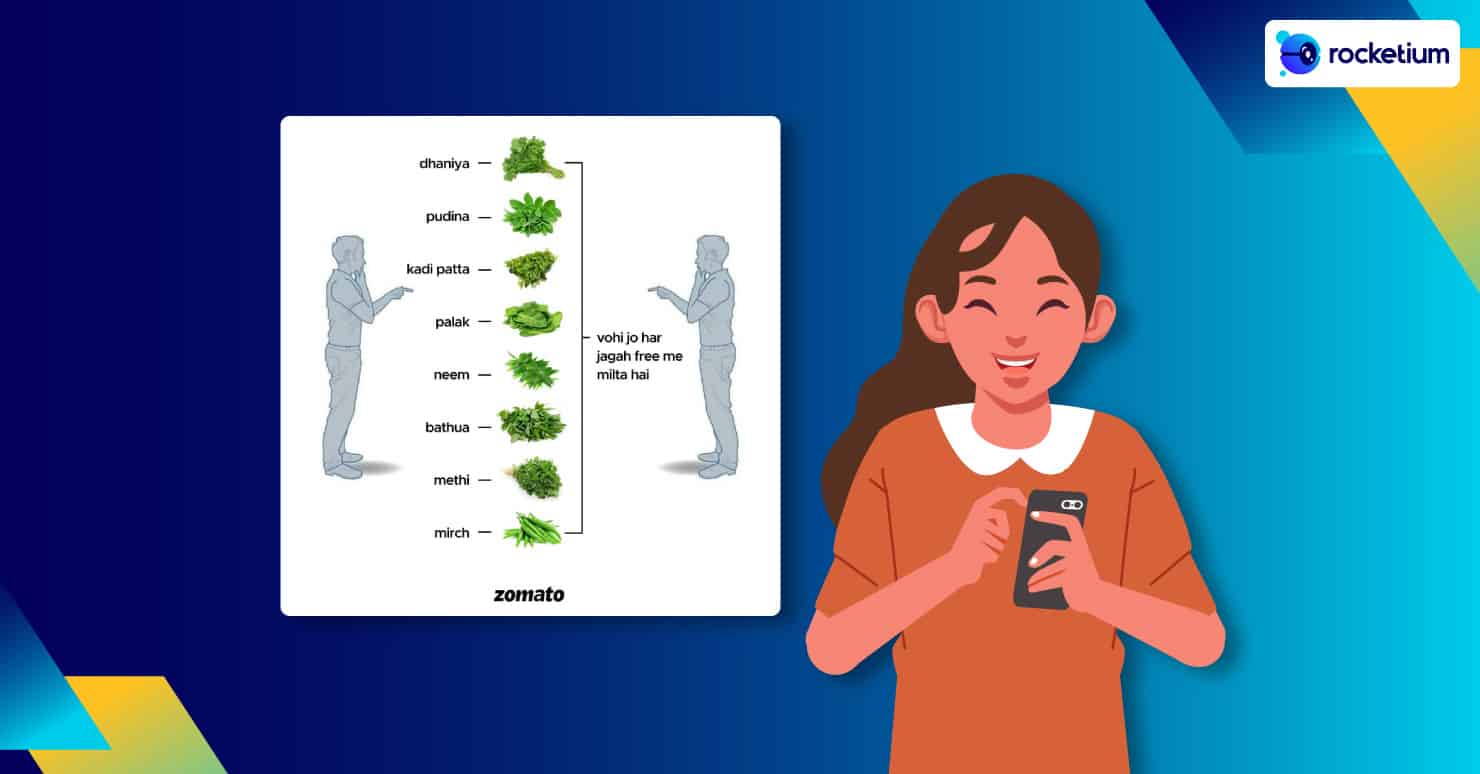 Zomato is arguably one of India's biggest food tech companies. Now operating in 16 countries, the brand has mastered the art of keeping its audience hooked.
But, of course, every business in the Food Tech industry focuses on quality service, quality food, and affordable rates. So when it came to the Zomato advertising strategy, it took an unconventional route through memes to stand out in the crowd.
It might sound pretty unprofessional to inculcate memes in your brand's marketing strategy, but the truth is memes have the most significant influence on the netizens now.
Looking carefully at how Zomato interacts with its customers, you will see that every content they publish is laced with humor.
If you check out their Instagram page, you will see that their feed primarily consists of memes. Even if they have to convey a serious message, they do it through memes.
Look at this post.
Ahead of the American TV show Brooklyn Nine-Nine's epic finale, this meme template was trending a few weeks back. Not missing out on any opportunity, they quickly released their version of this meme.
They cleverly designed hilarious notifications to compel their customers to share them. And the brand reaps the benefits of user-generated content as well.
Zomato also has a very hilarious way of sending notifications to its mobile app users, which often become memes and go viral.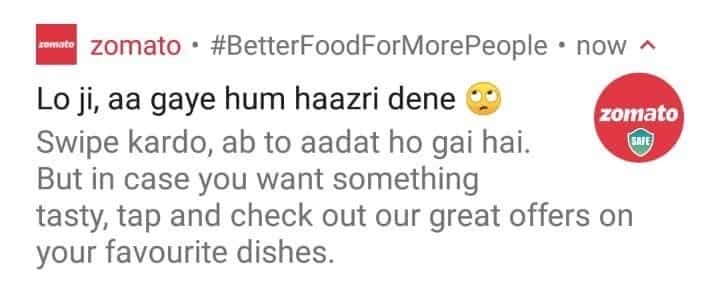 Currently, the brand has 3 million daily orders on average. It has also partnered with 6500 Zomato Gold restaurants, 800.000 Gold customers, and approximately 90 million monthly unique visitors.
Takeaway: Humor is a huge part of the Zomato advertising strategy. Whether it's their hilarious tweets or amusing app notifications, the brand has managed to stay in trend.
3. UberEats: Data-driven Marketing opens opportunities to meet increasing demand and Hyper-Personalization
In 2021, consumer data is the most essential tool that food tech companies can leverage. UberEats already has an added advantage in gaining customer data through its cab service.
Whenever a customer books a ride, their location is stored in the company's database. They use the stored data to localize their marketing strategies and steer it as per the customer's current needs.
For example, during weekends, they see a surge in the number of rides books. This indicates that people are stepping out to spend some quality time and relax. So, the company tries to link their customers' weekend plans and their dining preferences by notifying them about offers from restaurants near their location.
Another strategy born out of data-driven marketing is virtual restaurants.
For example, in 2018, UberEats noticed a surge in demand for burgers in Brooklyn's Crown Heights neighborhood.
To cater to the increasing demand, they set up a virtual restaurant through a pre-existing brick-and-mortar restaurant. Here, they saved the cost of building a physical restaurant. On top of that, the 'Brooklyn Burger Factory' (as the virtual joint is named) was actually based out of a small cafe in the area called "Gerizim Cafe."
So, one restaurant served as two different outlets exclusively for UberEats, giving their customers more options.
This UberEats advertising strategy helped the brand meet the increasing demand and rise up to the opportunities. The best part about this strategy is that these virtual restaurants are registered with UberEats only. The competitors do not have access to them.
By the end of 2018, the brand already had 1600 virtual restaurants across 300 different cities.
Takeaway: Data-driven marketing like this UberEats advertising strategy can dive deep into consumer psychology and unlock the key to cracking a successful marketing strategy fit for a particular food-tech company.
4. FreshMenu: Converting Visitors To Customers With Web Notifications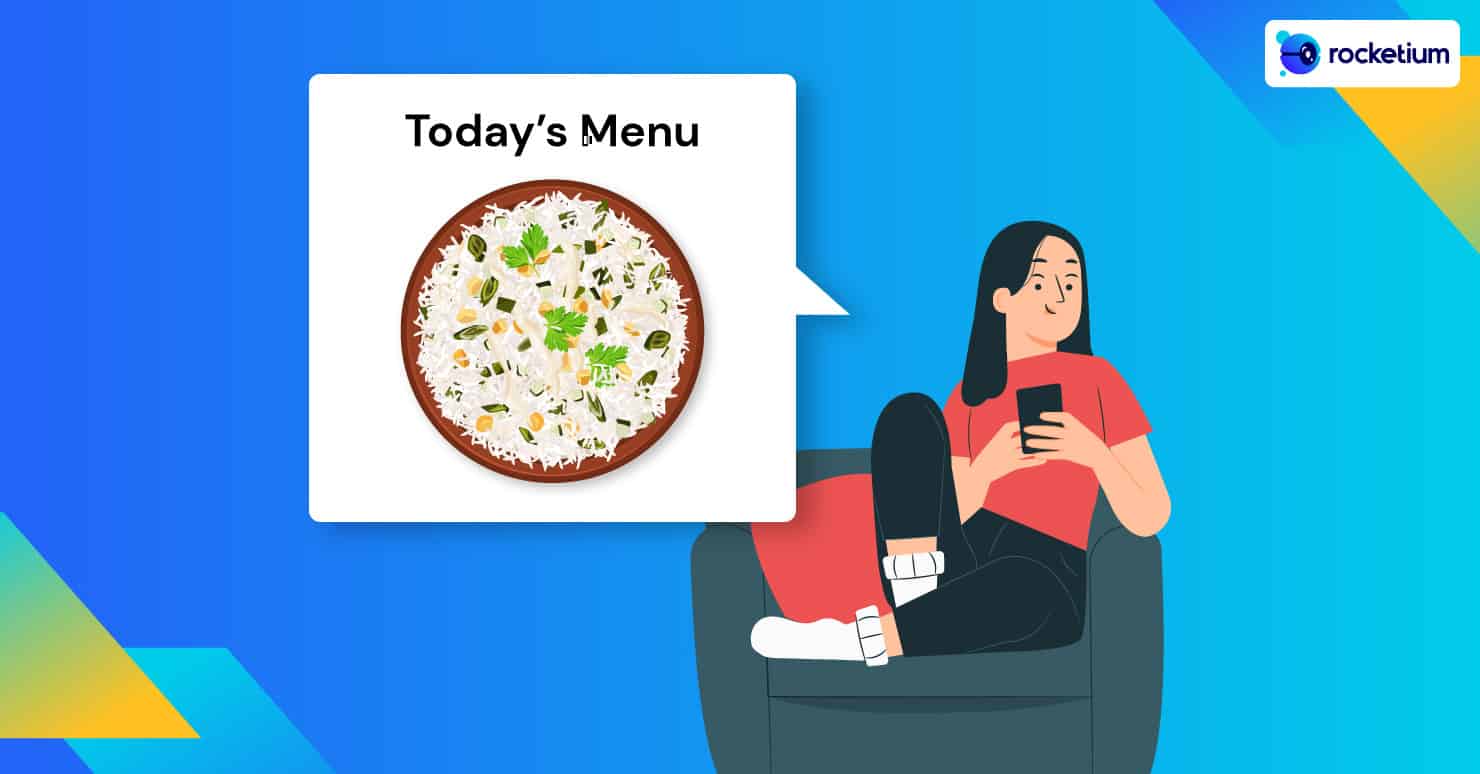 FreshMenu is indeed a small name compared to other food tech companies like Zomato, Swiggy, and UberEats. So what's so different about FreshMenu's marketing strategy that we believe every brand should learn from it? Let us explain.
The company uses hyper-local marketing strategies based on user engagement tailored to cater to both mobile users and PC users. Leveling up customer engagement is crucial.
The brand changes its menu every day based on the local food demand. And instead of notifying their users about the latest discounts through a generalized post, they inform them about the day's menu.
Web notifications are one of the most common components of every brand's digital marketing strategy. The brilliance of this strategy is that the discount approach is a highly saturated strategy in this industry. Moreover, it's challenging to profit in this fiercely competitive market of food tech companies by basing your marketing strategies entirely on price.
So FreshMenu creates a sense of craving and desire in their customers to drive sales. Take this scenario as an example: it's Saturday, and after a long, tiring week, you do not feel like making your lunch. But, having no option, you are just about to get up when your phone buzzes with a notification. And there it is, a mouth-watering menu at a super affordable price!
The results of this strategy have been brilliant. In less than 4-months, they had over 130k new subscribers. Customers might avoid offers and discounts because that's very overrated, but they will definitely take a look if they are shown the menu.
Other benefits from FreshMenu's strategy include:
12% increase in sales through web notifications
Time spent on the app by customers increased by 4.3%
An increase of 7.4% in the visits-to-conversion ratio
Order from chrome notifications grew by 18%
17% increase in weekly customer visits
Overall 43% increase in customer visits from June to July
The company now has over 26 operational kitchens across various Indian cities. They also focus on localized marketing that helps them provide a location-specific menu, offers, and quicker deliveries.
Takeaway: A creative marketing solution that is less saturated and less thought-of could go a long way to drive qualified sales.
5. Faasos: 15 min. window for Push Notifications on Abandoned Cart items and targeting mealtime hours for better conversion
Faasos is another famous Food Tech company in India. Launched in 2011, the brand now operates across 15 cities and 200+ locations, roughly serving 30,000+ meals per day.
They also have a whopping 20% to 25% monthly growth rate, which is pretty amazing considering the fierce competition in the market. They, too, used the same tool as FreshMenu, but in a brand new way. On average, 69% of online users abandon their orders at the cart.
While other commodities like apparel, accessories, and gadgets can wait, if a customer leaves their food order in the cart, there are negligible chances of them returning. This was the problem that Faasos aimed to solve through web notifications.
They teamed up with Clevertap to design a unique strategy with push notifications. They sent their entire customer-base push notifications precisely-timed during lunch and dinner hours to fuel their appetite.
And for those who abandoned their order in their carts, they followed up with another notification reminding them to order.
The notifications were timed to be sent exactly after 15 minutes from the order being placed.
Their tech partner Clevertap played a pivotal role in this strategy. Faasos needed to notify all their huge customer base at once with a single click, and Clevertap provided them with a proficient solution.
This strategy was successful. After the implementation of this plan, they noticed:
A 7% increase in conversion rate through those notifications.
30% increases in the overall click-through rate.
Faasos also tracked the response pattern of individual customers to these notifications and later used them to segment their customers based on lunch and dinner requirements. Then, they sent customized messages to their customers based on the meal timings they prefer to order in.
Takeaway: Since food is personal, a clever marketing strategy married with a personal touch can be a killer combination in marketing for Food tech companies. Also, web notifications play a significant role.
6. Big Basket: Replacing Local Vendors With a Hyper-local Marketing Strategy
Big Basket's phenomenal success around the globe and in India is no secret. The company rules over close to 45% of the market share. However, what makes this brand unique is how efficiently they cater to their customers.
First, they used celebrity endorsements, influencer marketing, and various other techniques to increase visibility, reach and get potential customer leads. Once this goal is achieved, they move on to the next step and work on improving their service. Their hyper-local strategy has helped them nail their delivery service and retain customers.
Under this strategy, they have paired up with more than 1800 local neighborhood grocery stores. This made their job a lot easier because, with local outlets, they could deliver orders to their customer's doorsteps within an hour.
Later, they acquired a fast-growing delivery start-up named "Deliver" to strengthen their delivery network and accelerate the entire process. Their hyper-local strategy improved their response time which led to higher customer conversation and retention rates.
By opting for local stores, they are also instilling two things in their customer's minds:
Since the grocery is coming from local stores, it's fresh, unlike chemically preserved food items sold by other big corporations in this industry.
BigBasket works on a low-profit margin-higher volume strategy. Hence, their customers do not see much difference in the price. This leads them to believe that they are opting for better services at the same price.
Takeaway: hyper-local strategy can be a savior and become a machine to drive qualified sales.
Key Takeaways On Marketing Strategies for Food tech Companies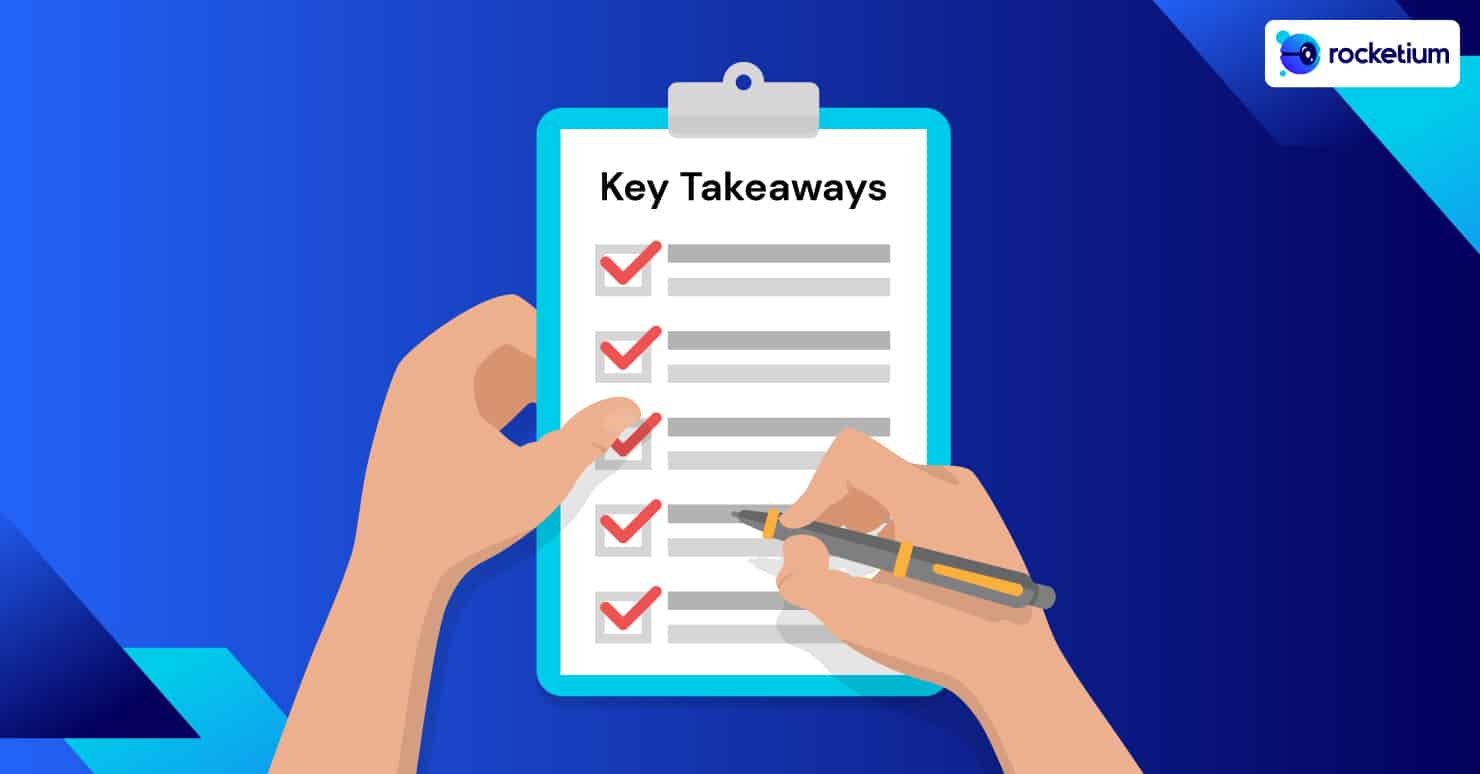 With the boom of online, customers are increasingly making use of online food ordering platforms to place their orders.
Food tech companies are going above and beyond the traditions to develop their products and services. However, it's not just your product or service that you need to focus on. Your competitors are more or less offering the same things.
Instead, it would be best if you concentrate on simplifying each step for your customer. What Swiggy, Zomato, UberEats, and the other big players did was to reinvent something already prevalent. Starting from the moment they come across your product until they reach the end of a purchase lifecycle, each experience should be uniquely and masterfully designed.
Adding more value than your competitors to each of their pain points will earn you brownie points from your target group, and the chances of them completing their order and returning will increase.
Subscribe to our newsletter
Recieve such insightful content on Design & Marketing every month!
Thank you for subscribing.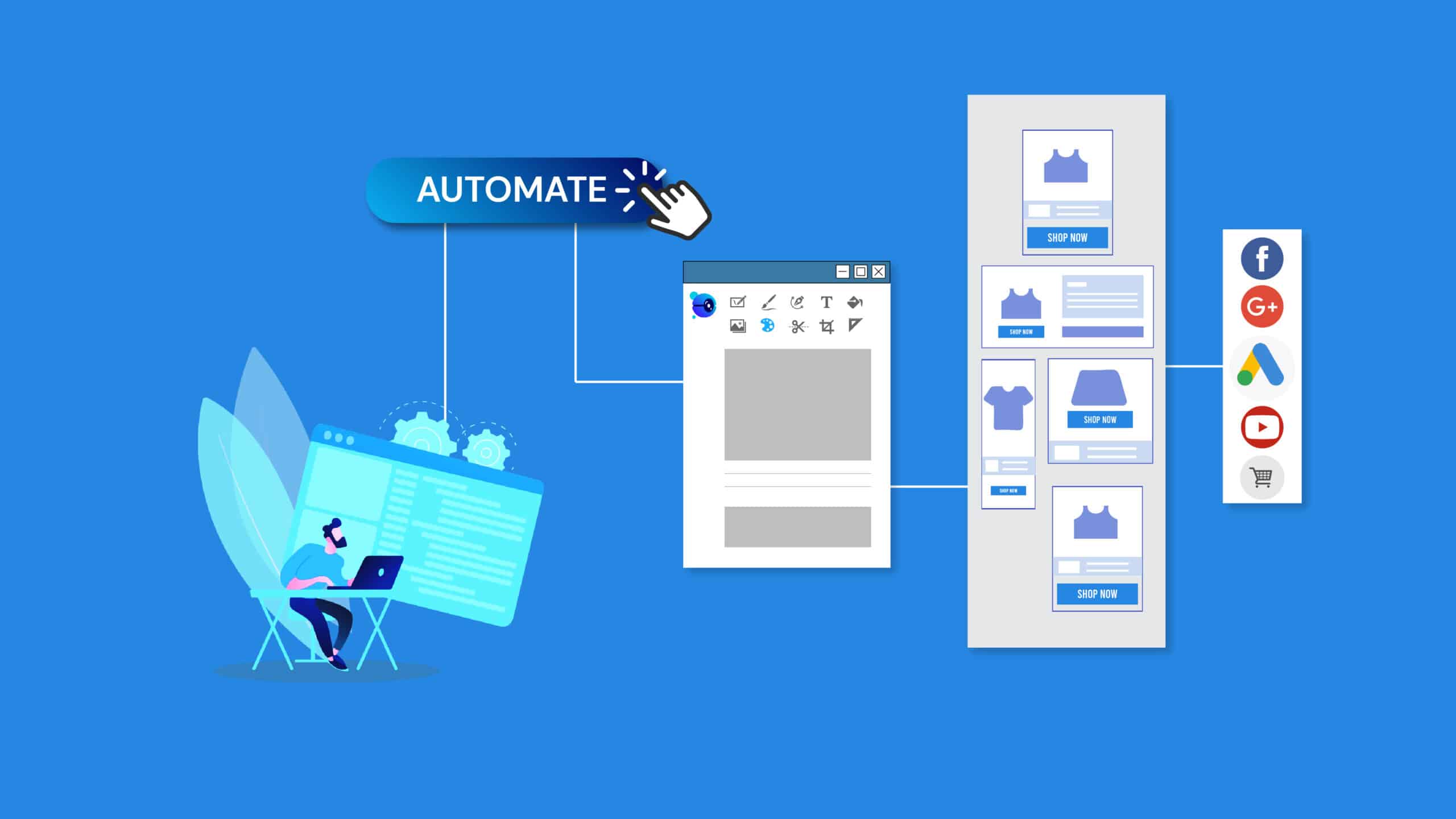 Scale Creation with Creative Automation
Automate the creative production process with templatized creation, feed-based scale, and multi-point integration.
Learn more