The tide is finally turning for the $247 billion Indian travel and tourism industry after more than a year – and the excitement is palpable. With travel bans easing in many parts of the world, domestic and international traffic is rising. Nearly every business vertical – from hospitality and airlines to online travel agencies – has its hopes pinned on 2022 for a full recovery from the after-effects of the pandemic. The stage for revival is already set.
The hospitality sector has witnessed a wave of consolidation in mergers, acquisitions, and strategic partnerships over the last year. It will allow many small hotel chains to deliver complementary services while driving down operating costs. On the other hand, investor interest in the civil aviation vertical has soared, with as many as 90 new airlines expected to start operations around the globe by December 2021.
As a business enabler for other travel verticals, online travel agencies (OTA) will have a crucial role in facilitating the industry's return to growth.
However, the high churn rate among price-conscious customers remains a challenge. In India, a waiting period for weeks, if not months, to book the right airfares is par for the course. Some bargain hunters are known to compare as many as 38 different portals at a time! In the post-pandemic scenario, a poor lead to conversion ratio (or 'look to book' in industry parlance) can impact OTA margins, making discounts and offers unviable.
Moreover, the controversy over refunding canceled flight tickets that erupted at the pandemic's peak just refuses to die down. For OTAs, this has underscored the importance of transparency and improving user experience across the customer lifecycle.
The good news is that brands have learned the lessons. Travel brands are adopting technology to interpret customer behavior and come up with customized travel industry marketing strategies.
10 Digital Marketing Strategies for Travel Agencies to Grow Post-Pandemic
In the new normal, travel agency campaigns will need to focus on the right messaging and target the right channels to drive engagement and growth. Asking the right questions will be critical to uncovering the best-performing travel industry marketing strategies.
Here are some real-life travel agency campaigns to get you started on the right track:
1. Pickyourtrail Adopts RFM Analysis to Drive User Engagement
In the new normal, retargeting 'deal hunters' who book and abandon bookings midway has been a priority for travel brands. Studies show that OTAs typically lose around 80% of all bookings due to the penchant for price comparison. For Pickyourtrail, a leading travel platform, the situation was no different.
A root cause analysis showed a gap in its customer segmentation strategy, which can turn buying intent into sales if appropriately optimized. The lack of automation meant that Pickyourtrail could not scale its messaging to target different cohorts rapidly.
After testing a few alternative approaches, the brand decided to segment users based on how often they visited their site, the time elapsed since their last visit, and average transaction value- also called RFM or Recency, Frequency, and Monetary Analysis.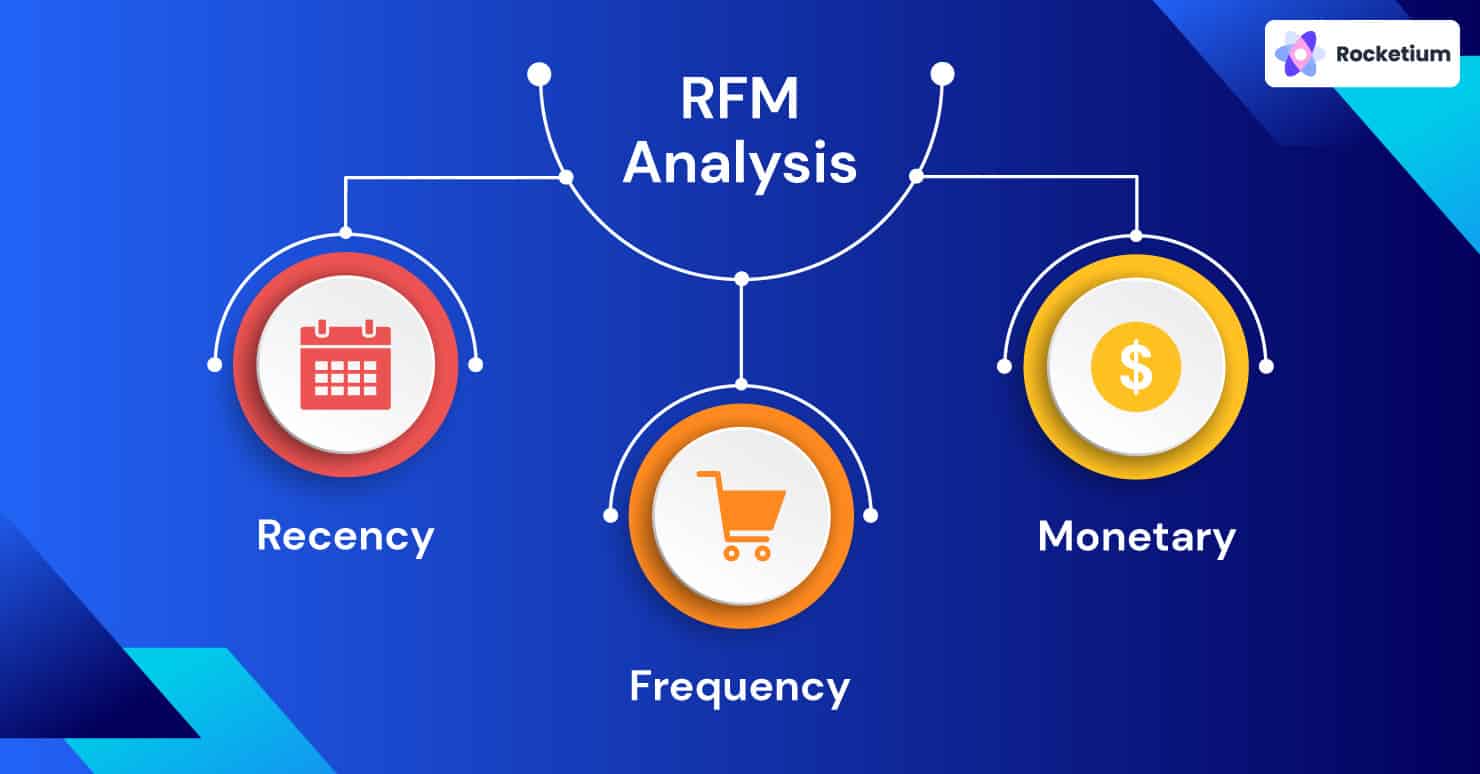 This 'event-based' segmentation strategy along with automated traveler engagement workflows allowed PickYourTail to re-engage deal hunters with hyper-personalized offers via email and SMS.
Result: Email engagement registered a 50% increase while the team saved 60%+ man-hours that would have been otherwise wasted in manual tracking.
2. Headout witnesses ⬆️ in Conversion for First-time Visitors through Contextual Email Campaigns and drives 🔁 bookings through Personalized Audio Guides
Headout is an experiential travel marketplace that matches travelers to a variety of local experiences at an affordable price. Via a network of service partners, the company serves more than 3 billion travelers worldwide. However, Headout's biggest challenge was a high bounce rate which meant that the company missed out on invaluable lead data.
In turn, this made it impossible for it to implement a viable retargeting strategy. The Headout team responded by rolling out onsite surveys to specific user segments such as desktop users.
The goal is to drive email sign-ups to the company blog, engage cart abandoners, and enhance the post-purchase experience. The company mapped its email funnel to the three customer journeys and ran contextual email campaigns to engage cart abandoners based on language and product category attributes.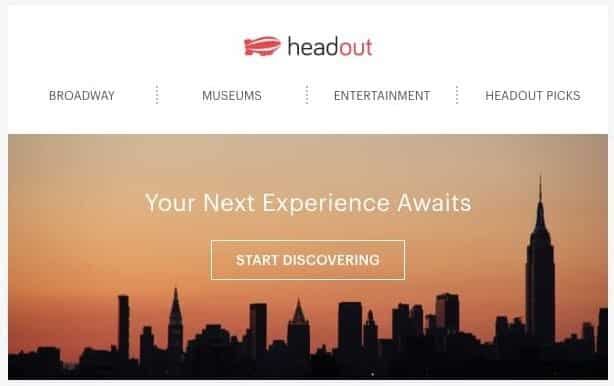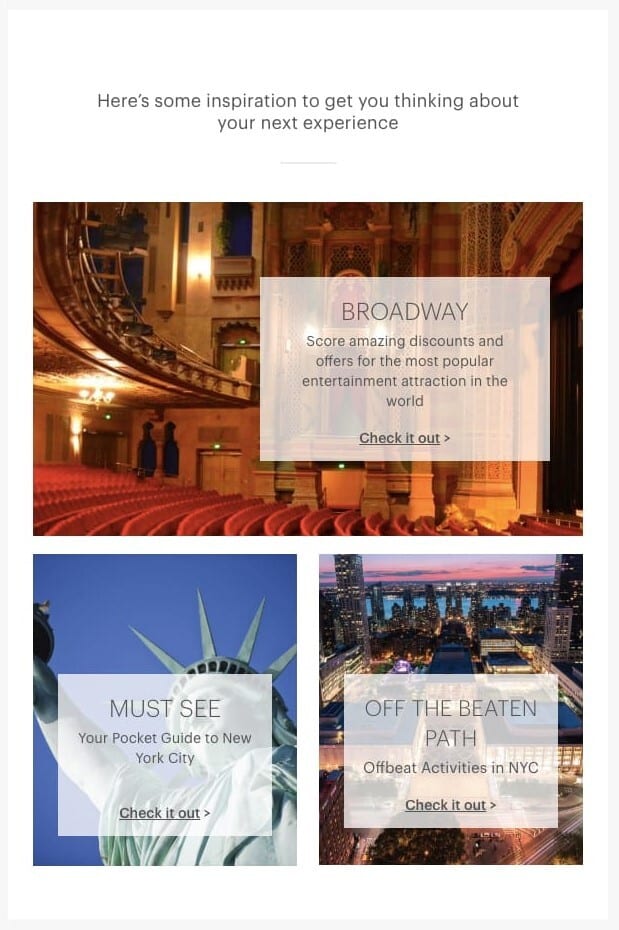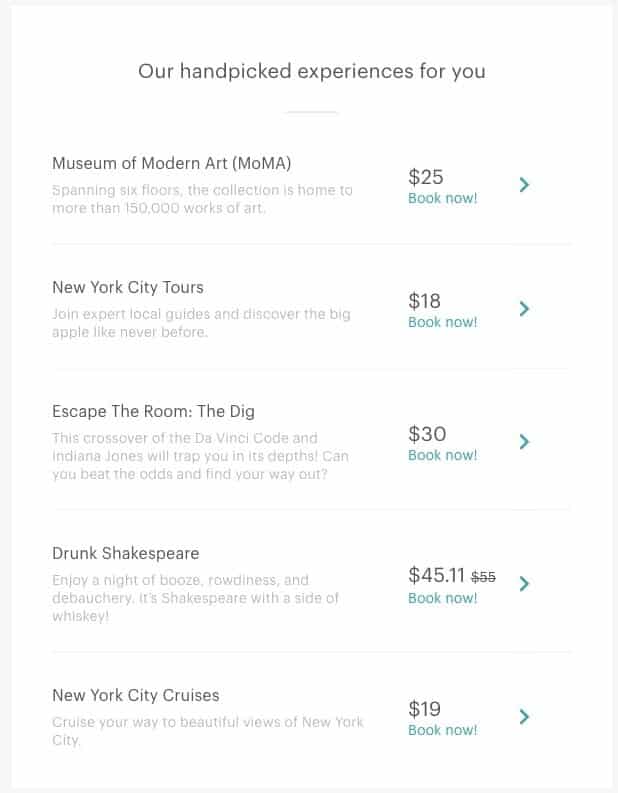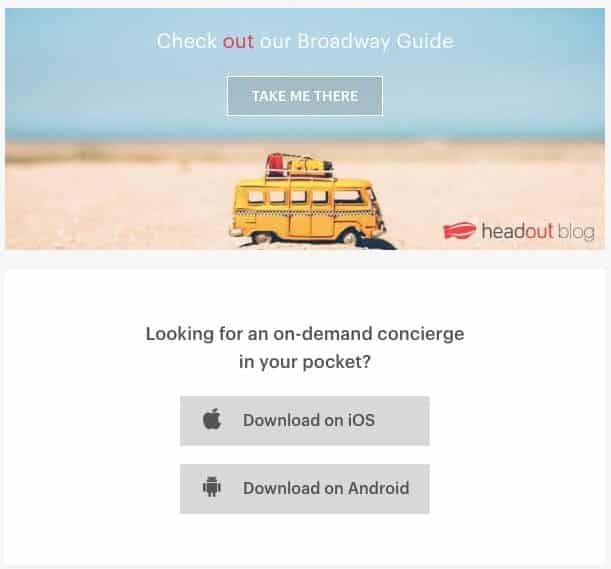 3. MakeMyTrip Leverages AI to Create Compelling In-App Content
As an early adopter of in-app content, MakeMyTrip has many firsts to its credit- curated destination videos, chatbot providing information on flight cancellations, and more. However, given its low monthly active user (MAU) frequency (typical for travel apps), the brand decided to leverage AI to stitch user data together and develop compelling creative for cross-sell and up-sell campaigns.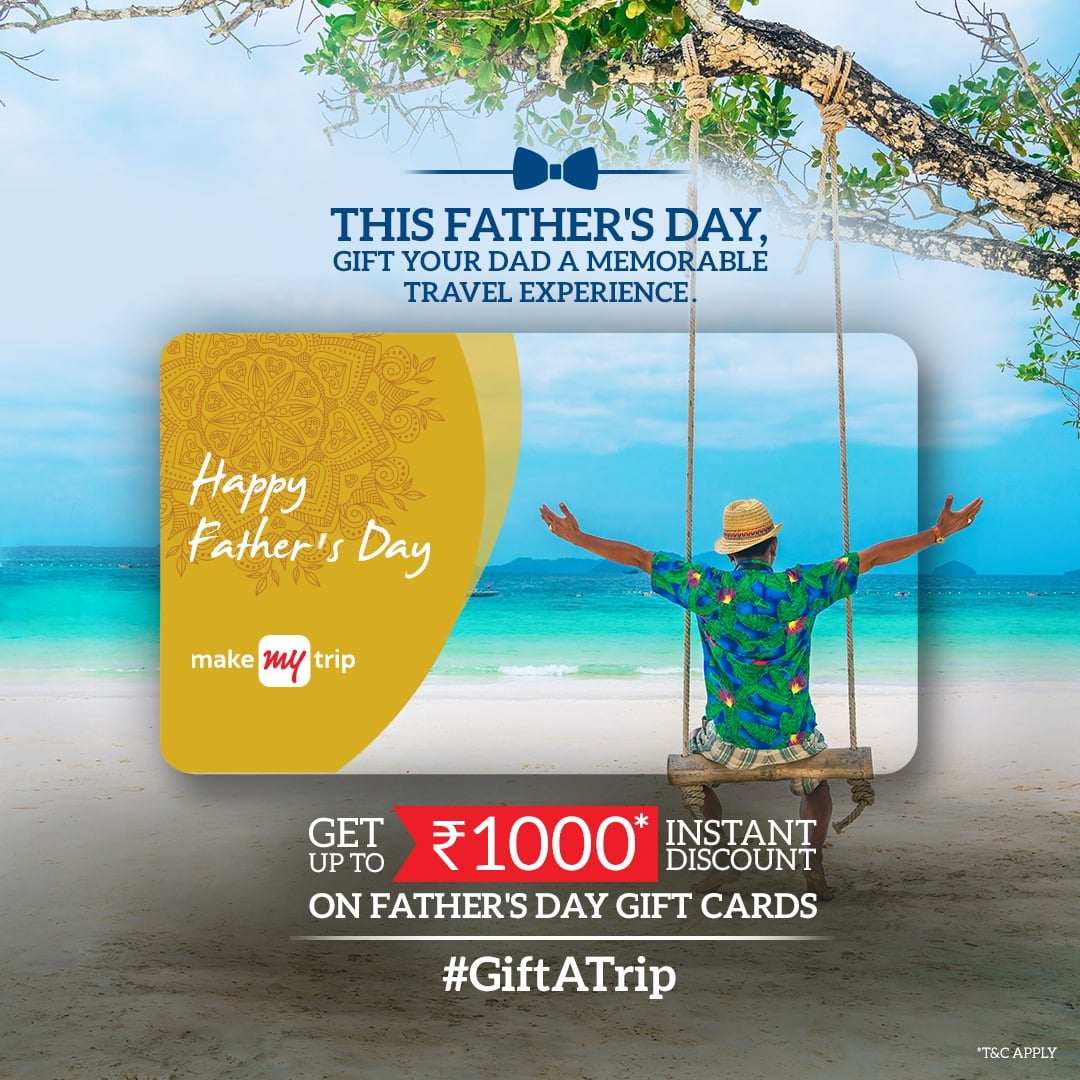 Relevant in-app banners on the storefront or homepage are particularly crucial to driving conversion. Secondly, seamless user stories that link one touchpoint, such as the initial display ad, to the other (checkout page, for example) has been a key element in the MakeMyTrip marketing strategy.

To drive repeat bookings, Headout introduced personalized audio guides in multiple regional languages. The audio guides featured tips and recommendations on popular tourist destinations with blended marketing content. The company has since witnessed 27% growth in conversion for first-time visitors, 90% faster campaign implementation, and a 10% reduction in cart abandonment.
4. Travel Triangle ⬆️ Conversion among Booking Cancellation Cohort and Returning User Cohort by adopting a Lead Scoring System
Since its inception in 2011, Travel Triangle has emerged as one of India's leading OTAs, operating in over 60 countries. However, apart from a high drop-off rate at the top of the funnel, the company also struggled with booking cancellations at the post-purchase stage.
This affected not just the cost of customer acquisition but also customer lifetime value. As part of a long-term strategy, the company adopted lead scoring to prioritize high intent buyers based on website heat maps and email/SMS CTR.
This helped them understand the reasons for drop-off and build a pipeline of 'hot' leads, which could then be nurtured via personalized SMS and push notifications. With the help of analytics, Travel Triangle also optimized its travel industry marketing strategies for converting returning users. It began focussing on not just the messaging but also the channels most preferred by travelers.
These measures have paid off quite well for the brand, with conversion among the booking cancellation cohort increasing 10% and that for the returning users cohort by 20%, respectively.

5. Treebo Leverages On-Site Messaging to Drive Conversion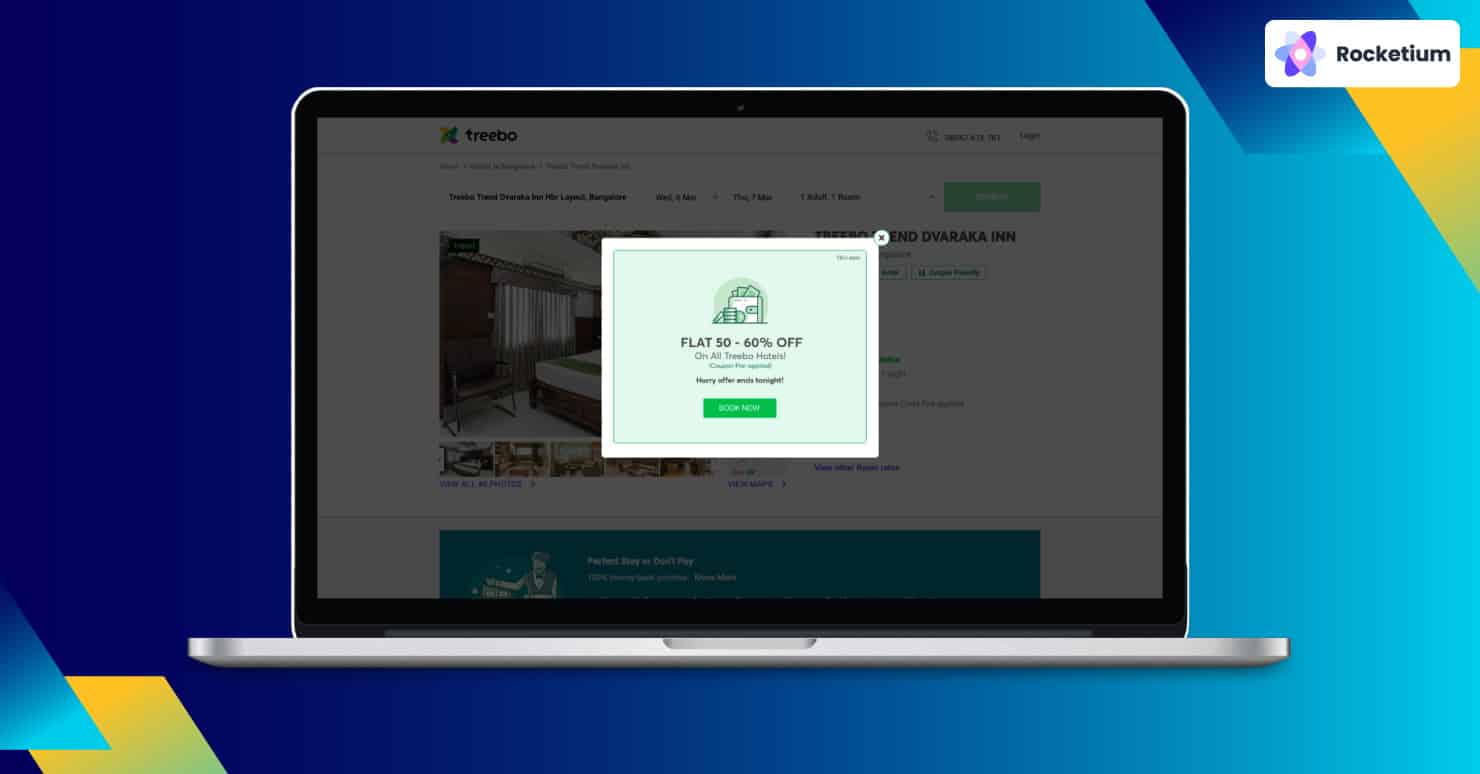 Differentiation in a saturated market can be a formidable challenge, especially for hotel startups. While Treebo ranks right up there with the likes of OYO and FabHotels in the budget hotel segment, it still faced problems building brand recall and attracting returning users – especially on digital channels like its website and app.
A series of User Experience (UX) studies later, the company realized that it needed to streamline its booking interface.
The company experimented with personalized on-site messaging to drive conversion across multiple cohorts. This included timer-based sticky banners that replaced SMS/email notifications. In addition, Treebo also used exit-intent pop-ups to curb the price comparison instinct and close bookings faster.
The results of the travel agency campaign have more than met the company's expectations – a 15% increase in web conversions.
6. FabHotels Overcomes Spam Blockers to Increase Email Open Rates:
The team at FabHotels knew it had a challenge on its hands when its email marketing campaigns were flagged as spam by most email providers. Unfortunately, the problem persisted for two years before the company finally identified the cause- a drop in domain reputation. In other words, after a certain volume was reached, its travel agency campaign emails were being automatically marked as spam.
The company started to test for the exact volume and any underlying factors that triggered the drop. They introduced a 3-step action plan to counter the problem – a micro-segmentation strategy to improve inbox placement, staggering the email send times, and limiting the number of emails to one per customer per day.
The company also revised the layout and copy of its emails, reducing the number of images and hyperlinks.
The results were dramatic. With a 90% increase in email delivery rates, FabHotels also saw a matching 90% increase in open rates. This has allowed it to scale its campaigns threefold.
7. Shuttl Speeds Referral Conversion with Trigger Campaigns
Bus-aggregator Shuttl had been eyeing referral marketing as an organic customer acquisition channel to augment its paid campaigns. In terms of cost-effectiveness, referral marketing has few parallels; however, finding the right users and nurturing new leads was a challenge for the company.
In addition, tracking the right conversion metrics was equally important to deliver the right messaging.
The team at Shuttl experimented with two distinct but interdependent trigger campaigns– a 1+1 offer that enabled a traveler to gift a ride to another person. This travel agency marketing strategy made it possible for Shuttl to quickly identify customers who are most likely to refer.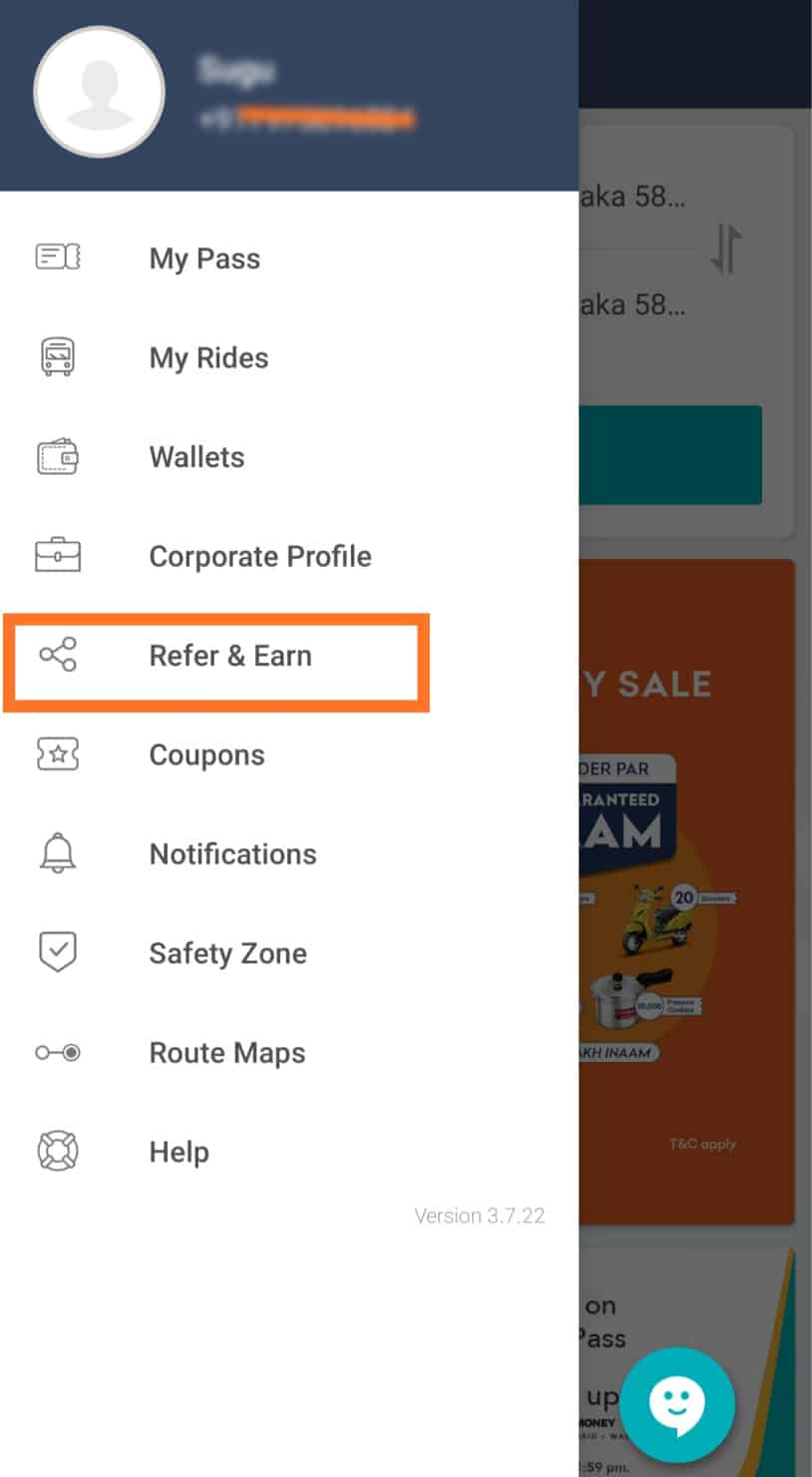 As soon as the original traveler submits the phone number for the referred person, the second campaign is activated. It triggers a series of emails to drive the newly-referred user to install the Shuttl app and book new rides.
In a span of two months, the campaigns accounted for an 11.2% increase in total referrals, while the subscription rate for new users jumped 3.6%.
8. Yatra Optimizes Web Notification Campaign Rules to Boost Conversion
For Yatra, India's second-largest OTA, traveler drop-off on the booking review page was a persistent problem. The company realized it needed a new workflow to help them overcome last-minute hesitation and drive conversion. Given the high uninstall rate of mobile apps, Yatra decided to leverage web push notifications to do the job.
Abandoners were sent four reminder notifications every 48 hours until they converted. The company's data showed this to be the optimum frequency for engagement, beyond which it could be considered spamming. In addition, they optimized campaign rules to automatically terminate the workflow once the user took the desired action.
The idea proved successful, with gross booking growing by 3.2% and the company discovering a new channel in the process – mobile web.
9. Go-MMT Adopts Dynamic Segmentation to Create Cross Channel Campaigns
As India's top OTA platform, Go-MMT derives its competitive edge from the user experience of its hotel partners just as much as end-customers. So the company wanted to enable new hotel partners to list themselves faster on its platform, improve mobile app and web engagement, and drive conversion. This meant consolidating listing data in a single location, tracking partner performance in real-time, and leveraging native demand to increase partner loyalty.
The existing processes at Go-MMT were inefficient and inflexible. Manual segmentation of hotel partners, manual mapping of listing history, and marketing communications being sent to international partners as per Indian Standard Time (IST).
In time, Go-MMT implemented a solution that resulted in a 20% increase in partner engagement, thanks to the consolidation of listing data and dynamic segmentation based on the country of origin and type of property.
This allowed the brand to build cross-channel journeys for running travel agency campaigns as per partner time zones.
10. OYO's Drives 8X Growth in Omnichannel User Engagement with Personalized Offers
Market leader OYO encountered challenges with user engagement even as it started moving to a franchise model from the aggregator model. The brand's growing user base was highly fragmented and relied on multiple channels to search for, compare and book reservations.
Its priority was to scale its travel agency campaign while unifying the customer experience to drive conversions and revenue growth.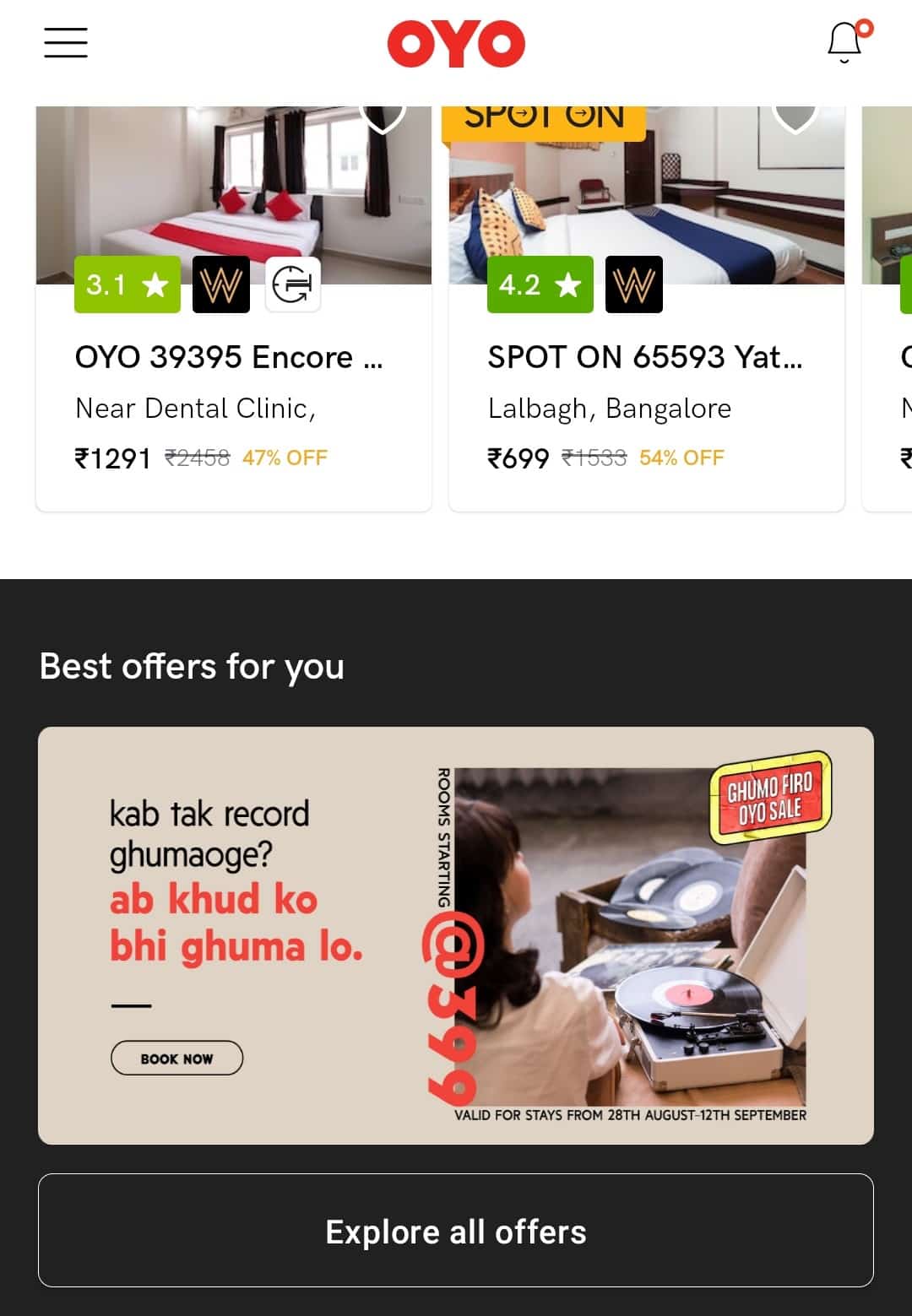 The company decided to target the deal hunter cohort by creating personalized offers based on browsing history. It also ramped up retargeting efforts via social media and in-app content.

The payoff has been substantial, with an 8X increase in engagement campaigns and 5X growth in CTR.
Final Thoughts
Rocketium helps businesses deliver hyper-personalized digital campaigns at scale for a fraction of the time and resources that would have otherwise been required. Our suite of world-class products empowers teams to focus more on the creative strategy. As a result, marketers can devise a more innovative and effective digital marketing strategy for travel agencies.