Instagram has made it possible for creative individuals to showcase their work in the form of Instagram posts and videos, through a global shareable platform. An average of 95 million photos and videos are uploaded in Instagram each day, and that's a clear look on how influential the app has become in the social media and online realm.
Editing photos could be done in the app, and while its feature upgrades cater to all kinds of creative approaches, some users might still want to have more editing options. Here are simple ways to create more engaging and unique content for your Instagram that will in turn help you grow your following and maintain a more consistent, aesthetic appeal.
Create Similar Themes And Add Lighting Using Photo Filters
Instagram has a decent selection of available filters, but it could, at times, be very limiting. Downloading an editing app that specializes in photo filters is a good solution to expand your choices, and Instasize is the best filters option in the market.
The revamped version of the famous app carries more than 50 artisan crafted photo filters, with new filters added each month for premium accounts. The filters have a wide range of artistic touches: from light and luminous, to dark and edgy. You can adjust the intensity of the shadows, hue, saturation, contrast, and even tweak the grains and vignette to create visually appealing Instagram posts.
By selecting similar tinted filters, you can create a theme for your profile that looks like each photo was well-curated. Your Instagram posts will definitely look like they came from a professional photo editor.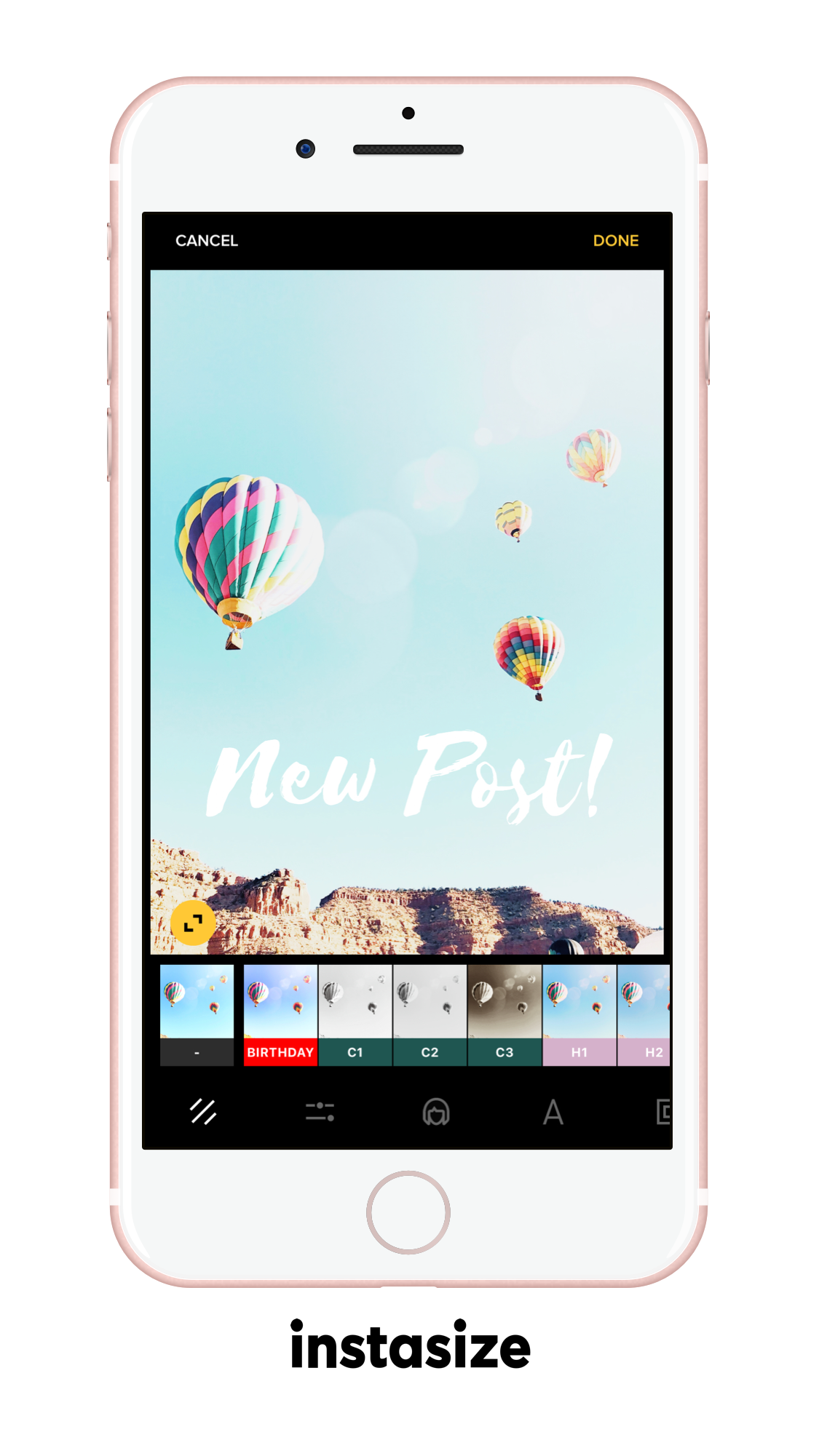 Use Typography For Text-Centric Posts
Incorporating typography within your Instagram content is a great way to keep your followers engaged on your Instagram posts. It provides an emotional value to any simple text post and gives a fascinating design element to your profile.
While Typography could be a simple design discipline, working around it could take a lot of time. And if you want to create the most suitable layout based on your personal style, apps like Instasize and Hype Type will give you text design elements that cannot be found elsewhere.
Create stunning text announcements within seconds using the various text design layouts on the Instasize app. Bring text announcements to life with the animation options on Hype Type. Apps that specialize in various typography engineering will help give your uploads a more professional look, and your followers will enjoy the variation in content.
Read Also: Tips For Selecting The Best Font For Videos
Create Fun Videos With Sound Bites
Videos have always been a popular form of online content, and uploading videos to your feed not only gives your profile diversity, but it will also attract more followers. If you're absolutely new to video editing, Rocketium is the perfect platform to use. You can create engaging HD videos in minutes with its easy-to-use interface that also allows you to select video clips and images from your phone and add your kind of music for a more personalized approach.
Creating videos with Rocketium is simple, and you can adjust the timing (video speed, text duration and delay), or even create a personal motif that will fit the overall vibe of your feed. Instagram video ads can also be created using the same. 
Mix And Match The Mentioned Editing Options For More Unique Results
Knowing which apps + software to use to help curate better content is just step one. In order to edit content, you need content to begin with! We suggest creating some type of style board or begin collecting images that you'd like to use, replicate, etc.. get those creative juices flowing.
Your instagram feed should reflect bits and pieces of who you are. The more you share, the better the relationship you'll be able to grow with your following. Authenticity is key! Utilizing apps and software to help you reach your end goal is completely necessary, and we hope you found the tools mentioned above useful in your Instagram journey. Happy editing!
As the next steps, you can check out some top bloggers you can follow on Instagram and check out their posts.