Email marketing continues to be an effective marketing strategy to this day. But for it to click for the modern-day audience, a lot of creativity is needed to be infused with your marketing emails.
One of the best ways for you to do this is through the use of videos. Studies have shown that videos increase your marketing emails' click-through-rate by up to 2 and even three times, definitely boosting your email marketing campaigns' effectiveness by a huge margin.
This guide will help you maximize the use of videos for your email marketing campaign.
Benefits of Video Email Marketing
Including videos in your marketing emails may sound like a simple idea but it is quite a challenge. It will require a lot of time, effort, and to some extent, money as well.
Infusing a video strategy onto your email marketing campaign can be quite a handful, but this is not without benefits.
If you are brave enough to tap videos for your email marketing campaigns, and if you can pull it off, you will be able to enjoy the following benefits:
1. Videos grab the attention of your audience.
Videos have the ability to draw the attention of your audience, and this is very important. A lot of marketing emails get ignored because of not being interesting enough to be read. This is especially true for emails that are purely text. Using images may help draw attention, but videos are on a whole other level. In fact, according to Ipsos, 81% of video-viewing occasions get all or most of people's attention. If you can grab the attention of your audience, then you have more chances of conveying your message for them.
Create thousands of videos at once!
Use Rocketium's video API to make multiple videos and include them in your emails directly. Easy and hassle-free integration in minutes
2. Videos help easily convey your message
Text may not be the best for you to convey your message as a lot of your viewers may not want to read texts, especially when they are too long. Videos may then be your best choice to address this. Watching your videos can make it easier for your audience to understand what you want to relay to them, making your marketing email more efficient.
3. Videos are highly-engaging
Videos are a lot more engaging than texts are. Videos are also a lot more engaging than images. They help in interacting with your audience, making your marketing strategies more capable of delivering positive results.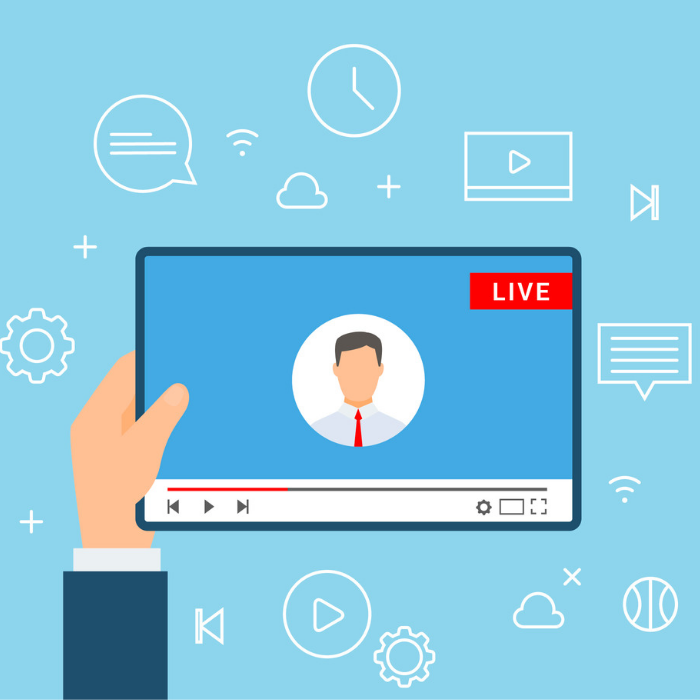 4. Videos are highly-shareable
Another great thing about videos is that they are very shareable. It is easy for videos to go viral because again, they grab more attention. Adding the ability to share your video to others, especially through social networking sites, allow your videos to be even more effective. With the right video strategy and with an effective social media strategy, it can even go viral, so make sure that you do your best to craft a great video for your email marketing campaign.
5. Videos boost search engine optimization
Search engines give videos more weight for optimization purposes. Videos can also help keep your viewers on your page longer, a great signal that your site has something good in it that keeps your viewers there. With that in mind, it would be great if you can drive your audience from your email marketing campaign onto your site, and to have these videos from your marketing emails also be present on your site.
Get Started with Video Email Marketing
True enough, videos can help spice things up with your email marketing campaign. But for you to do it best, the following video email marketing techniques can help you out:
1. Make a series of videos
One of the most effective ways to make use of videos in your email marketing campaign is coming up with a series. This helps your audience wanting some more, always in anticipation of your next marketing emails.
But to be able to pull this off, you must ensure that your videos are exciting enough. You must also make sure that you end your videos in such a way that would trigger your audience's excitement.
2. Using animated GIFs and PNG Videos
There are many different video formats that you can use. What may not be much utilized are short video formats such as GIF and PNG. These two are videos in their own right and can be used to benefit your email marketing as well. These short clips usually work as snippets of your actual videos that may be placed on your site instead. What you can do is to use these clips as a way to drive your audience into your site, where you can better track them and to attack them with other marketing strategies.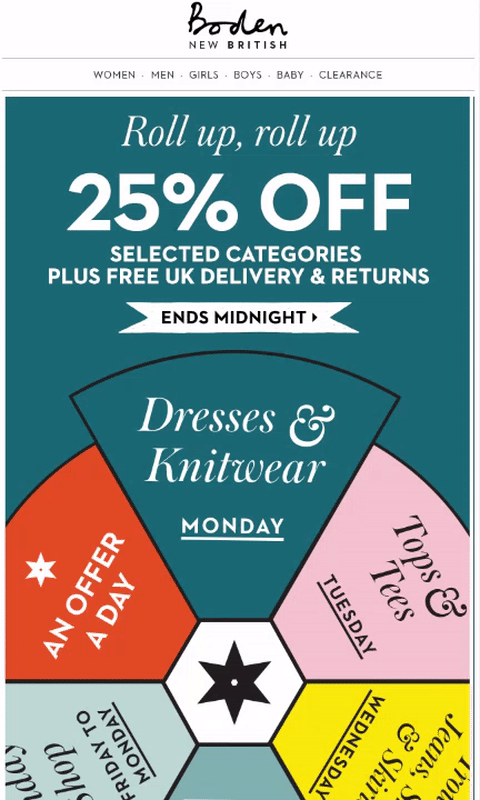 3. Embed your Videos in Email
The number of businesses using video in email jumped from 36% to 46%. Of course, when you mention a video marketing campaign, your initial idea is to have videos in the email itself, which is very doable. Some HTML knowledge can allow you to embed videos on your marketing emails easily. If you upload your video to your site, then you can embed your video into your email with ease. If your video is in a sharing platform, then it will also be easy. For both cases, the link to the video is what you need, and you can place it on your marketing email.
A challenge that may be present though is that not everyone can play videos. Over 60% of people support HTML 5 videos though so this is your best choice for which your video should be compatible with this format. Furthermore, mailing clients such as Outlook and Apple Mail have video-playing capabilities in the application itself. Meanwhile, Gmail has a fallback image for videos.
4. Leverage CTAs within your Videos
You should complement your video email marketing campaign with strong calls-to-action, preferably within the video itself. It helps direct your audience as to what they should do next. Videos in email have been shown to increase click-through rates (CTR) by over 96% on the first introductory email. It also makes your videos more purposeful as they won't end just randomly, but with a strong message to be pushed, which includes your call-to-action. But remember, the art to CTAs is not to sound like you are hard-selling but to subtly direct them into your desired action by highlighting how they will benefit from doing what you want them to do. So be a strategy with your CTAs and your videos email campaign would be able to bring in the results you aspire it to achieve.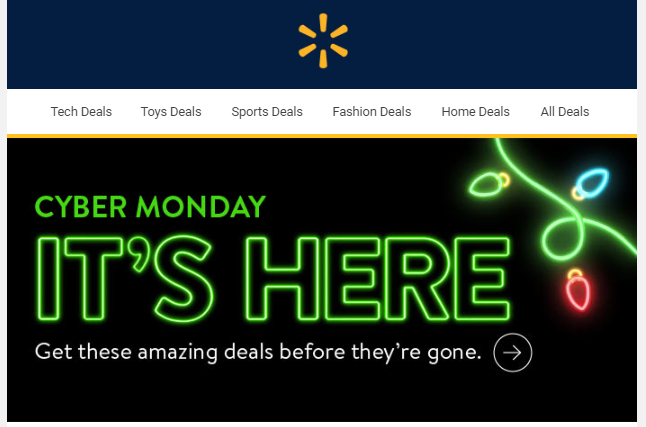 5. Utilize a Dedicated Landing Page
A lot of businesses are using YouTube and other third-party video-sharing platforms for their videos. While this is easy, they fail to see the benefit of having a dedicated landing page on their site for videos. As mentioned in one of the benefits, SEO greatly favors video content so not only will your marketing emails be more interesting if you have videos, it will also help drive your search engine optimization initiatives.
Your videos will also be free from ads that would otherwise distract your viewers. In your site, you have full control of the environment for which your videos will play, so you would have the opportunity to provide even more effective marketing strategies to supplement your videos.
How Incorporating Videos Help You Attract Email Marketing Leads
One of the goals that you can have for your email marketing is to attract leads. Videos can help you achieve that as well. Video marketers get 66% more qualified leads per year.
The following are some strategies that you can use for your video email marketing to help improve your leads:
1. Do-it-Yourself Videos
Using videos to present DIY ideas to your audience is a good idea to help drive leads for you. Feature your products and run through how your viewers can set these up themselves. Some products may be difficult to sell because of the complications involved in building, or setting it up, but with DIY videos, you can have an easy-to-follow instruction video that can help improve the sale of such products.
2. Product Demonstrations
You may also choose to demonstrate the use of your products through videos. It can be especially effective for a new product that a lot of buyers may be hesitant to buy because they are not yet proven. But with the help of product demo videos, this might just be addressed, helping to improve your leads.

3. Interviews
You may also choose to conduct interviews with experts, or with known personalities or influencers. It is especially effective to tap people with credibility and to follow to talk about products that they are knowledgeable. Doing this, you are not only helping your product become trustworthy, but you are also convincing your customers that these people recommend these products. Furthermore, you will also be able to tap the followers of those you interview, allowing you to convert them into your audience.
Things to Remember when Using Videos for Email Marketing
A lot has already been said as to how you can strategize your email marketing campaign with videos. However, what you should keep in mind are some of the most important reminders when dealing with videos for whatever campaign you'll have in your videos. Some of the most vital are the following:
1. Plan your video campaign
It is important that you come up with a comprehensive plan first before setting out to shoot a video. Make sure that you consider what purpose you have for it, and have your strategies focused on realizing these goals.
Also, make sure that you research as you plan your video as to ensure that whatever will be said and whatever will be done are free from fallacies.
It is also a good idea to check on your competitors about what are they doing so that you know what they're good at and what they lack at, enabling you to craft better video campaigns.
Furthermore, you should identify your target audience and have your strategies fit for them.
2. Ensure Quality in your Videos
When you make use of videos, make sure that you use only the high-quality ones. Enjoyment of video advertising increases purchase intent by 97% and brand association by 139%. A lot of negative connotations can be attached to your brand if you decide to settle for low-quality videos.
With that in mind, invest in a tool that can help deliver high-quality videos. Should there be a need for professional help, make sure that you find a trustworthy partner that can help bring about the results you want. Again, videos may require a bit of an investment, but when done properly, can warrant you huge returns in the future.
3. Enable Shareability
The great thing about videos is that they are naturally shared with other people, especially when the video is great. So make sure that your videos are highly-shareable, letting it reach farther, and making it more effective. Consumers engage with branded videos the most on Facebook (49%), followed by YouTube (32%), then Instagram (24%).
Although having dedicated landing pages is recommended, it is also a good idea to have a presence in video-sharing platforms to help achieve shareability. Just make sure that what you embed on your marketing email is linked not to these platforms, but your landing pages.
4. Test your videos before launch
Just like in any campaign, it is advisable to you test first before launching, probably internally, or with your friends and family. It is always a good idea to have a grasp on the potential of a video. Checking whether or not it should be launched based on the results, or if you to work more on it.
You would want to have campaigns that pack punches so settling for so-so campaigns is should never be done. You can avoid that by testing your video campaigns first, then basing your best course of action based on the feedback.
Final Thoughts
Videos have a lot of potentials to improve your marketing strategies – even your email marketing. With the right use of videos, and with the right kinds of videos at that, you will be able to achieve your email marketing goals with ease, and with better results than expected. Just make sure that you keep in mind all the tips that we mention above, and you will be able to make the most out of your video email marketing campaign.
Make compelling videos for your email marketing campaigns with Rocketium. Equipped with simple integrations, high-quality royalty-free media assets, and powerful video editing features, marketers can make high-quality videos in a matter of minutes.
Explore the endless benefits of video marketing today!
Try Rocketium Now