Scaling eCommerce business against multiple players in the market with similar offerings & deep pockets is hugely challenging. eCommerce is on a steady rise and accounts for more than 16% of global retail sales. There are new trends, ideas, and tactics in the ever-changing and expanding industry. This makes it easier for online businesses to reach their target audience wherever they are and drive their sales up.
However, many eCommerce sites still experience poor sales due to ineffective online marketing strategies. Using the right tools will quantify the strategies & provide insight into conversions & unit sales on-site. Below is the list of 10 tools and resources to optimize your eCommerce site and improve its overall engagement.
1. Crazy Egg
Crazy Egg is a powerful tool that allows you to optimize your eCommerce tactics for more conversions. It's a Conversion Rate Optimizer (CRO) that tracks all visitor activities on your site from the time they land until they leave. Track the data through videos, heatmaps, or A/B tests to scale eCommerce business.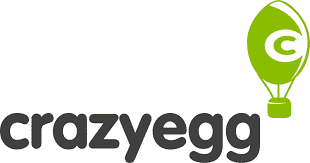 With Crazy Egg's Heatmaping tools, you can:
Add an extra layer of insights to your Google Analytics data
Drill down to how your email and ad campaign visitors are behaving on-site
Place content in the order of importance to your customers
Set a website or page redesign project up for success
Crazy Egg also allows you to record an entire user session to understand the general patterns of how customers browse your site and also investigate a particular point in the buyer's journey where people are dropping off.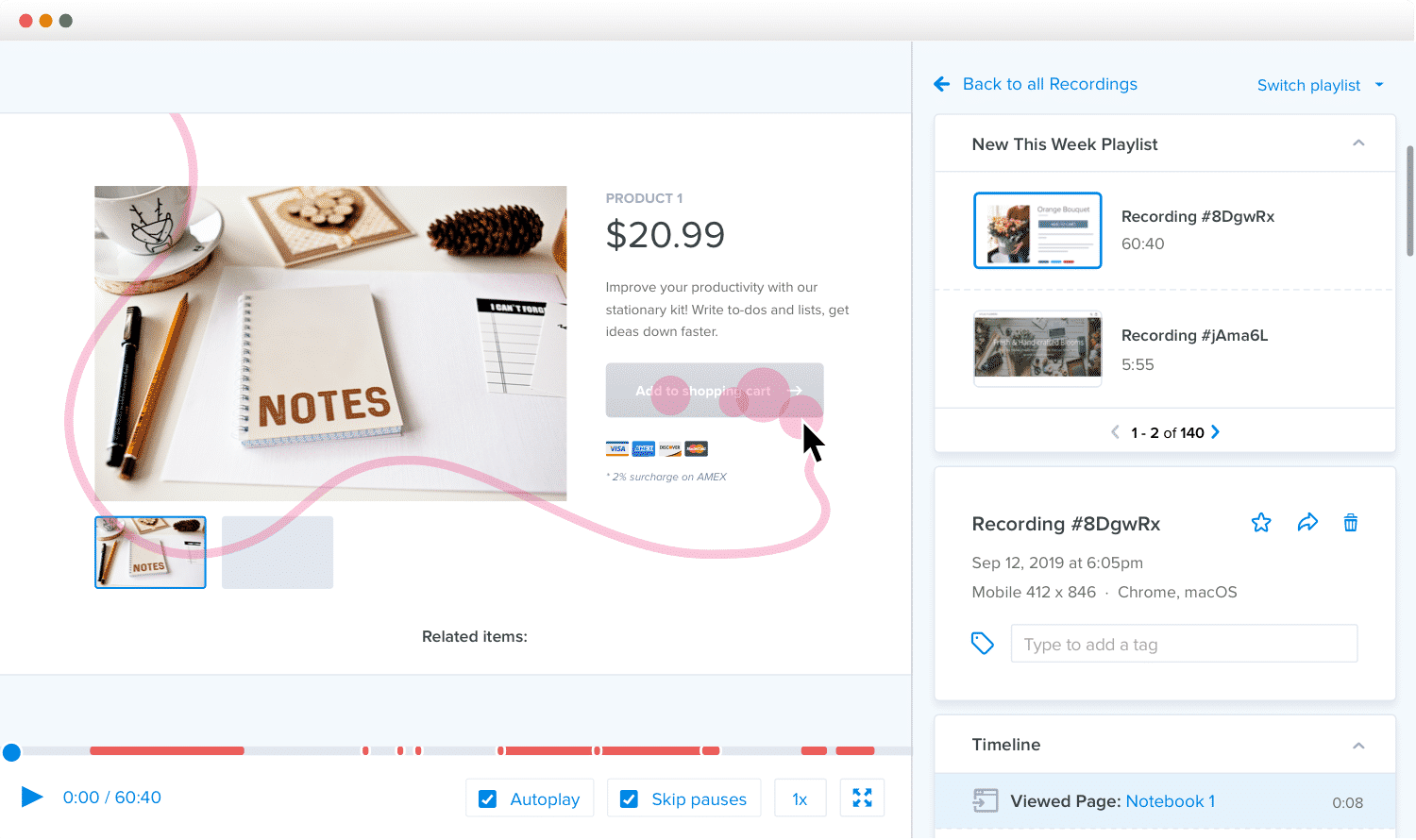 With this tool, you can easily tell which products visitors like the most on your site. Crazy Egg provides you with an insight from the customer's perspective. By adjusting your CTAs, site layout, and marketing strategy it's easier to drive more conversions.
2. Visual Web Optimizer (VWO)
Visual Website Optimizer gives you an insight into the user experience through inbuilt functionalities such as form analytics, heatmaps, funnels, and session recordings. With detailed metrics spread across user engagement, it's easier to optimize sites and make it more engaging to all visitors.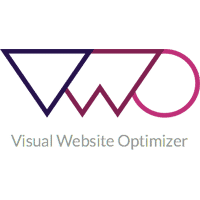 VWO has over 100+ features which will surely cover all your conversion rate optimization activities without any hassle. Many enterprises and small businesses use VWO for landing page optimization and allow them to create A/B tests and geo-behavioural targeting campaigns without any sort of technical or HTML knowledge.
To improve the overall customer experience whenever they visit your site VWO offers endless options that result in increased conversions and retention.
3. HotJar
HotJar is also similar to the first two tools in that it allows you to track all the activities of your site visitors through heatmaps but it's easier to analyze customer behavior in real-time through the tool's add-on capability of session recording. It can be used alongside traditional web analytics tools such as Google Analytics to offer an insight into how people are navigating websites, and how their customer experience can be improved.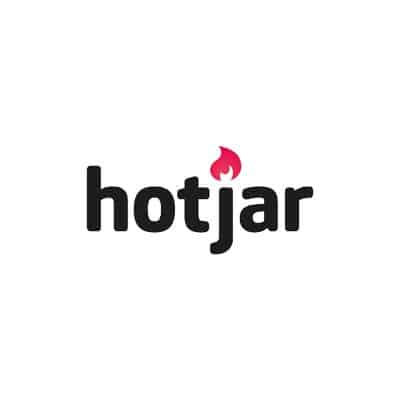 Also, HotJar can integrate with other tools to address conversion optimization strategy. Besides, HotJar provides you with important metrics about your site, such as conversions. Leverage all the functionalities of this tool religiously to make important conclusions & scale eCommerce business.
4. Google Analytics
Google Analytics is a go-to tool for every small business to measure the performance of the eCommerce site. It's free & can be scaled as your site visitors grow. With Google Analytics, you can track organic traffic, all the site's visitors, and get insight on keyword optimization.
Google Analytics provides a Software Development Kit that allows gathering usage data from iOS and Android app, known as Google Analytics for Mobile Apps. Google Analytics can be blocked by browsers, browser extensions, and firewalls.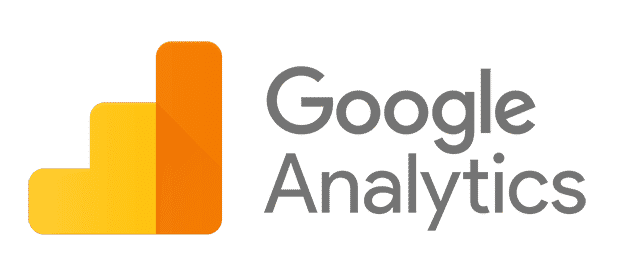 Google Analytics is used to track website activity such as session duration, pages per session, bounce rate, etc. of individuals using the site, along with the information on the source of the traffic. It can be integrated with Google Ads, with which users can create and review online campaigns by tracking landing page quality and conversions (goals). Goals might include sales, lead generation, viewing a specific page, or downloading a particular file. Google Analytics' approach is to show high-level, dashboard-type data for the casual user, and more in-depth data further into the report set.
5. YouTube
YouTube is a free video-hosting platform that allows you to optimize your videos with a variety of tools it features. With more people turning to videos for resources to learn a skill or how to use particular products, eCommerce owners can leverage YouTube to boost their brand's presence.
Create explainer videos & promote them on YouTube that'll help you sell more of your products while scaling eCommerce business. Videos are a fast way for customers to learn more about your product's features rather than having to read lengthy blog posts.
You can also repurpose your video to drive more engagement on other channels. On the off chance, you lost the video uploaded on Youtube, you can always use a YouTube to mp4 converter to download and repurpose for other channels.
6. Ahrefs
Ahrefs is an SEO tool to analyze backlinks among other functionalities designed to take your eCommerce site a notch higher. Everything from improving content through Ahref keyword explorer, competitor research tracking site's ranking in SERPs, and improving the site layout through site audits it's a tool worth trying to gain deeper insight into business as well as website.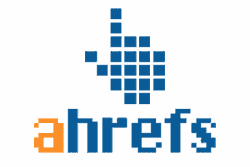 These are some of the tools that come along with Ahrefs:
Competitive Analysis
Keyword Research
Backlink Research
Content Research
Rank Tracking; and
Web Monitoring
7. Keyword Tool
Keyword Tool is an SEO tool that returns all the useful keywords available in your niche. Using this extensive list of keywords create content that resonates with your target audience. Focus mostly on the relevant long-tail keywords used by potential customers when searching for products.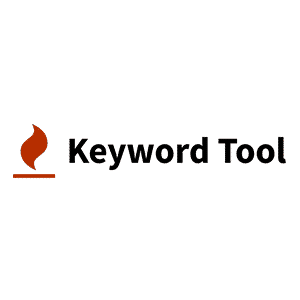 Keyword Tool will help you discover thousands of new long-tail keywords related to any topic by automatically generating Google's search suggestions. The keyword suggestions will be produced based on a Google domain and language that you choose.
8. SEMrush
SEMrush similar to Ahrefs, however, comes with a bunch really cool add-on tools. It helps users fix technical website issues, improve the health of their backlink profile, and track local rankings on both mobile and desktop. Marketers can easily spot opportunities they are missing compared to their rivals and get ideas for their SEO, PPC, and content marketing campaigns.
If you were to ask me I would say, their in-depth competitor analysis & competitor research tool for display advertising.
9. Optimizely
A/B testing is at the core of any eCommerce business. Without any idea on what seems to be working for your business, it seems impossible to make any positive changes to the business.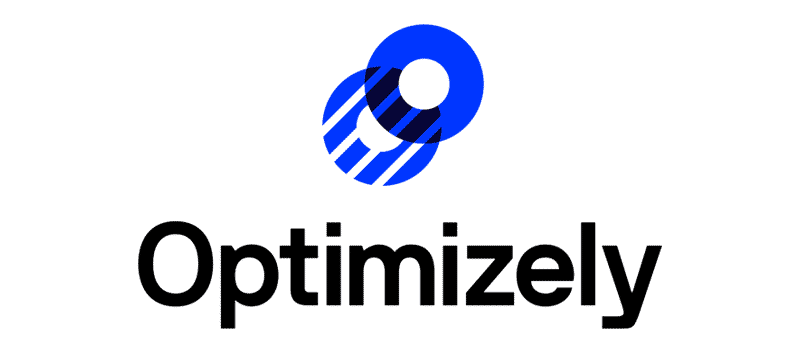 Experiments are run faster in your browser with a median load time of 50 ms. With its full-stack SDK's it's easier to experiment across applications. Also, optimize UI with robust testing solutions.
10. Xtensio
Xtensio is a great digital workspace where sales and marketing teams create, share, and manage branded documents that can be easily personalized relevant to leads. With Xtensio, you can build anything from sales sheets, training materials, presentations, reports, and other business materials with the ease of a web builder.
Using the platform, teams get the following advantages:
Save time on design
The perfect tool for anyone with no design background. It's drag and drop features make it easy to create interactive modules, change background or size and edit layouts.
Effortlessly brand deliverables
Rest assured documents are always on-brand. Color palettes, fonts, and shared links can be customized according to the company's style to promote the brand.
Reduce miscommunication
All changes in the documents are saved and synced across all devices to keep everyone up-to-date.
Conclusion:
However, there is still a mind-boggling number of eCommerce tools out there that one can choose from. So, how will you choose the right eCommerce tool for your business which will help increase your conversion rates and boost sales? Here are some things you'll need to analyze before choosing an eCommerce tool:
Pricing:
You should always consider the price of the eCommerce platform you choose depending on the budget of your company. Whether you're a small business or an already established company, you need to know what exactly you'll be paying for.
An SEO friendly platform should have the ability to add a blog to your website, to use your own domain name and for customers to leave a review.
Mobile-friendliness:
It is important to look for a platform that allows your customers to easily access your website through their mobile devices
Customer service:
Take a look at each platform's customer service and make sure you have easy access to it
Security:
Security is the biggest concern among consumers. Always check to make sure your platform supports HTTPS/SSL for a safe and secure checkout for your customers.
Scalability:
All business owners hope their business will grow in the future, but you may not know to what extent. Nonetheless, it's important to look for a platform that will scale along with your business.
Selecting the right target audience for products on your eCommerce site is the most important step in boosting conversions. These easy to use eCommerce tools and resources contain features that can drive conversions & sales. Let me know in the comments section if you have any tools in mind that have helped drive more conversions.